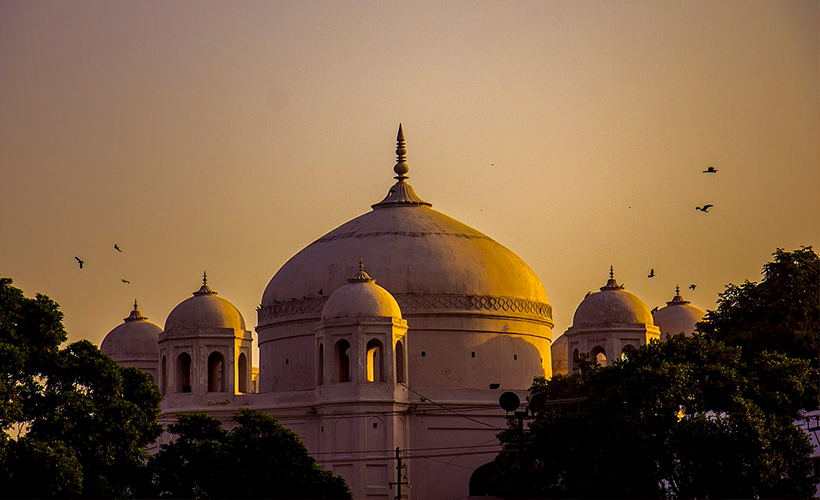 If ever you find yourself visiting Lahore, Pakistan, be sure to swing by the Anarkali Bazaar for a spot of shopping. This historic bazaar is located on Mall Road, between Mayo hospital and Punjab University. It's one of the oldest bazaars in Pakistan (and in South Asia), founded somewhere between 200 and 400 hundred years ago. No one really knows exactly when it was established. In my mind, I like to picture it slowly growing from one or two stalls into one of the largest bazaars in the country.
The bazaar has two main areas: Old Anarkali and New Anarkali. Old Anarkali is where you can find traditional food like dahi vada (a deep-fried snack soaked in yoghurt) and fruit chaat (a spiced fruit salad). Meanwhile, New Anarkali offers a variety of just about everything including handicrafts, shoes, dresses, jewellery, sweets, bangles, henna, and sporting goods. New Anarkali has individual market areas like Bano Bazaar, Dhoni Ram Lane, and Paan Gali (where you can find imports from India).
Why go old school?
While there are modern shopping malls around Lahore, Anarkali encompasses an authentic and traditional bazaar atmosphere. It's a place where you can experience authentic bazaar life in Lahore while getting lost in the maze of shops squeezed into narrow walkways.
Of course, many similar products can be found in the newer, more modern malls in the area, Anarkali bazaar is the best place to buy things at the lowest prices. Bargaining is a large part of the experience of shopping at Anarkali, and a general rule of thumb is to offer half of the asking price and then negotiate from there.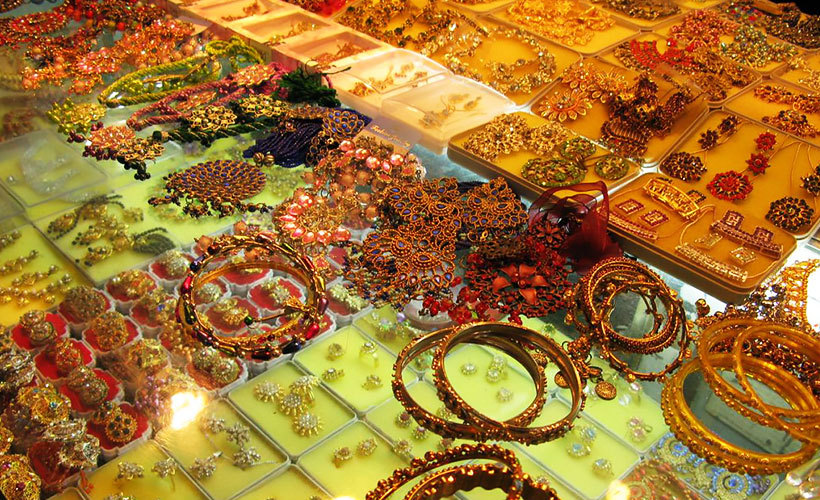 Anarkali Bazaar is usually very crowded, and especially so between 6PM and 2AM. Parking around the bazaar is limited, so an Uber, taxi, or Metro bus is the best option if you want to visit.
So, who was Anarkali?
The bazaar is named after Anarkali. Her tomb can be found in the Punjab Secretariat – a guarded public building near the bazaar. A page copied from an old book on Lahore by Syed Mohammad Latif tells her story.
She was immured (buried alive) by the Akbar when he saw a reflection of her smiling at his son, Salim, in a mirror. Anarkali was told to stand in a certain spot (now her tomb) while she was enclosed by bricks. Salim built a large structure on this spot when he became emperor. The tomb is engraved with the 99 names of Allah and a couplet by Jahangir that reads, "Ah! Could I behold the face of my beloved once more, I would give thanks unto my God until the day of resurrection."
A visit to Anarkali Bazaar is like you have stepped back into old-time Pakistan. Surrounded by chaos and innumerable sights and sounds, it's a wonderful place to buy some authentic Pakistani wares. Along with a visit to the tomb that represents lost love.
Get all the latest travel stories from Zafigo. Follow us on Facebook, Twitter, and Instagram