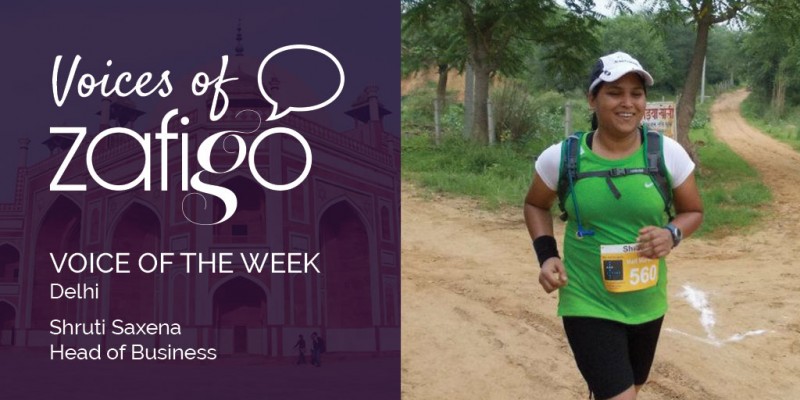 Shruti Saxena
Business Head at Fortis Mamma Mia
Born, brought up, studied….everything in Delhi! Besides my position at Fortis Mamma Mia, I am also a childbirth educator, lactation consultant, fitness trainer and Doula. I've been living here for the last 40 years. Over the last 6 years, I have taken up running and cycling. And that has become my favourite thing.
What are your tips and advice for a female traveller to New Delhi that can make their stay, either for work or for leisure, safer, easier, better and more enjoyable? Anything about the city that may be different and unique that she should be aware/careful of?
Delhi is a multicultural city. We have people from almost all states and backgrounds here. It can be good, bad and ugly at times.
Avoid wearing short dresses and short skirts if you are travelling by public transport. You do see women wearing all sorts of dresses when travelling by Metro, but even then, you have to be careful and keep in mind what your destination is. For example, if you are going to Nehru Place, Chandani Chowk or anywhere in Old Delhi, one should avoid clothes that attract attention.
Always show your confidence. The moment you show you are new or are a bit unsure, people start taking advantage.
Book cabs well in advance; I recommend Ola Cabs because it has a tracking mechanism. When you book a ride, the driver's details are texted to you; a link is included which can be shared with friends/family and they can track you in real-time.
If hailing an autorickshaw off the street is not your thing, book it through an app.
Do your homework about the Metro routes and use your smartphone for maps.
When it comes to unknown men who are trying to help you, listen to your instinct. Do not get in cars that you don't know and do not take lifts. Also, do not stay in places which a stranger has recommended. Do your research about the hotel before staying there.
Walking around, running, and cycling are all possible in this city. You discover the best part about Delhi early mornings before 7am. It's peaceful, quiet, beautiful and a completely different city.
Avoid going out alone after 10pm. Do not get drunk and take a cab alone. In case you do have too much to drink, try to get some known person to drop you back. Here what's I do: When I have to take a late night taxi, I call up friends or family in the US (who will be awake!) and I keep talking. This firstly keeps me alert, and more importantly, the driver knows I am talking and giving updates as to where I have reached. I even give the cab number!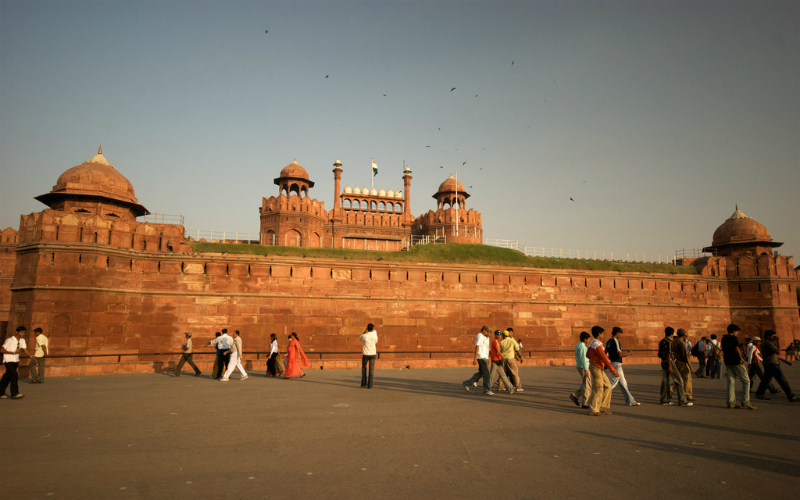 What are your recommended top three (or more) must-try experiences and activities for a female traveller in New Delhi?
If you love exercise, you have to get up early and walk/run around the India Gate area. It is an amazing experience to watch the sunrise there!
Visit Nizamuddin Dargah to witness the qawwali (Sufi devotional music popular in South Asia) in the evening on Thursdays. But do cover yourself fully and carry a bottle of water.
The sound and light shows at Old Fort (Purana Qila) and Red Fort (Lal Qila) shouldn't be missed.
Dilli Haat and Shahpur Jat are always great for shopping.
There are lots of walking tours in Delhi; find one and go for it!
What are your recommended top three (or more) must-try foods?
• Road side omelette & bread, wherever you find it!
• Chola Kulcha
• Paranthas from JNU  
In Voices of Zafigo, we ask local women to give us their top recommendations on a particular subject or area of interest in their city. If you'd like to be featured in this section, drop an email to [email protected] with the subject line 'I want to be a Voice of Zafigo for my city'.

To find out more about Delhi, read Zafigo's City Guide here
Read more Voices of Delhi
Get all the latest travel updates from Zafigo. Follow us:
[button url="https://www.facebook.com/zafigo" size="small" value="Facebook" color="#94288e"]  [button url="https://twitter.com/ZafigoAsia" size="small" value=" Twitter " color="#89c44c"]  [button url="https://instagram.com/zafigoasia" size="small" value="Instagram" color="#14afa9″]