Kuala Lumpur's Golden Triangle is home to many of the city's best hotels, shopping centres and nightlife hubs; a haven for any woman traveller visiting the capital, be it for business or leisure. But while staying in the city centre means you're just a stone's throw away from all the attractions and entertainment, you'll also be subject to all the hustle and bustle of the city, which can get tiring very quickly. The need to relax and unwind becomes a necessity.
So should you pack your bags and leave the city for a little bit of quiet me-time? You don't actually need to look far. Located on the fifth floor of Fahrenheit 88 shopping mall in Bukit Bintang, amidst (and above) all the traffic and noise is Lavish Spa, a 24-hour pay-per-entry recreational spot where you can recharge your senses anytime.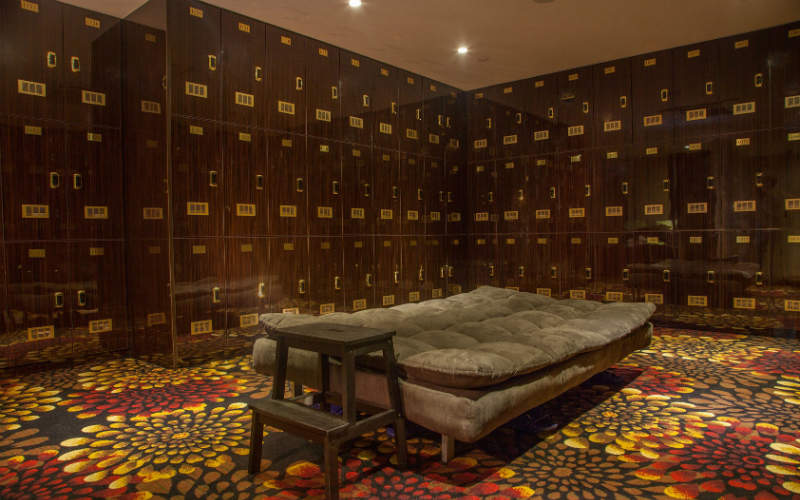 First impressions: A regal experience
Check-in was quick and fuss-free as I only needed to pay at the end of my visit. Upon registering, I was given a locker tag before being led to the locker/changing room where an assistant provided me with slippers, spa attire, disposable innerwear and a robe. The relaxing ambience put me at ease, and I found the staff to be exceptionally friendly; everyone greeted me with a 'hello' and warm smiles as we passed each other in the hallways. If I had questions about the whereabouts of certain facilities, I would be patiently led to the place and before leaving me, would be asked if there was anything else I would need. If the plan was to make their guests feel like royalty, they succeeded with flying colours.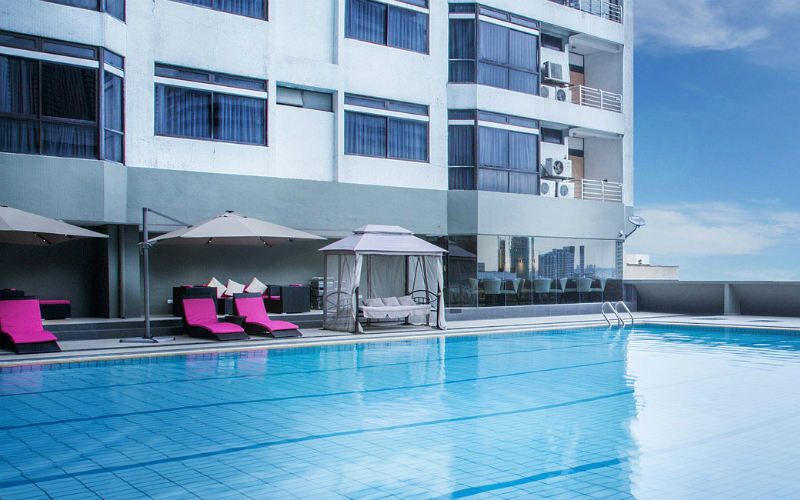 Facilities: Everything for everyone
Lavish sits on the rooftop of the mall, providing a decent not-so-distant view of the Bukit Bintang area. One of the most popular facilities is no doubt the pool, where serious swimmers can do their laps while children can play in the wading area. Note that if you want to swim, you need to bring your own swimming attire as the spa does not provide nor sell any. This being a family spa as well, the excitement level at the pool can get a little 'intense' when there are kids around, so if you're looking to relax on the deck chairs and sunbathe or read a book, I would suggest bringing along your headphones.
The café, overlooking the pool, offers a menu of local and Western favourites. The spaghetti Bolognese was better than I expected – they were generous with the meat and the sauce was tasty. Your fees include unlimited F&B orders, except for fresh juices which are priced at RM3 per glass.
The rest of the facilities are indoors. While the fitness centre is a shared area, there are separate spas for men and women, each fitted with saunas, steam rooms, Jacuzzi. The ladies' spa is well-equipped with women-friendly amenities such as cleanser, face scrub, make-up remover, and body lotion.
If you just want a place to put your feet up, head to the 14-seat theatre and flop down onto large, comfortable recliners. Get snug under plush blankets while being entertained with the latest movies. Quiet and dark, it's an ideal spot to catch forty winks, which is exactly what I did. Or if your idea of relaxation is surfing the Web, there are Rest Rooms with large sofas and attached to each, a computer with a wireless keyboard and headphones.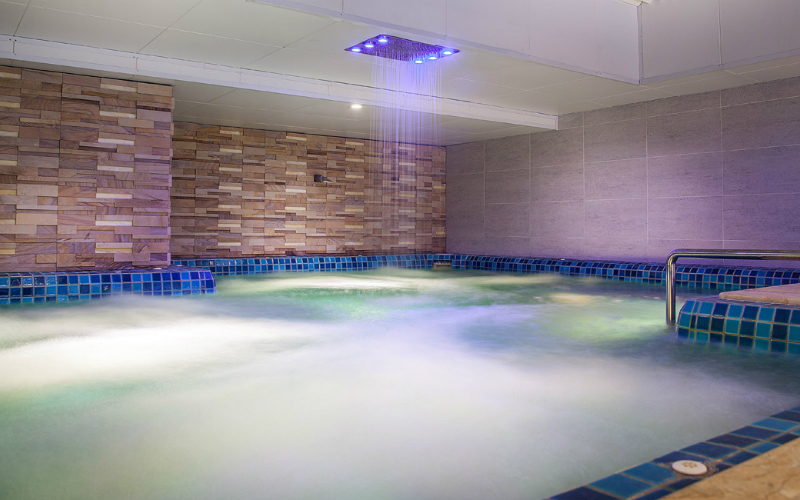 Treatments: Top to toe pampering
Hairdressing services, facials, body massages, manicures and pedicures – Lavish offers a variety of therapies for your complete relaxation. I decided to treat myself to a full body massage (RM98.00 for a 60-minute session). The masseuse who attended to me did not speak English or Malay, so we communicated mostly with hand gestures. The masseuse had strong hands and knew what she was doing. At the end of the session, I felt energised and refreshed. Note: Tipping is not compulsory but at your discretion.
Lavish SPA & Reflexology

Level 5, Fahrenheit 88, Jalan Bukit Bintang, Kuala Lumpur |

Tel

+603 2148 5888 |

Opens

24 hours |

Fees

RM78 (women)/RM98 (men) on Mondays-Thursdays and Sundays; RM118 for both women and men on Fridays-Saturdays inclusive of all facilities for six hours and F&B at the café, Children below 90cm, free; 90cm-159cm, RM48; above 160cm, adult prices

Promotions Contact Lavish Spa for group/family packages and check their website for birthday offers and seasonal packages

Getting there Fahrenheit 88 is located next to Lot 10, across the street from Pavilion Kuala Lumpur and Grand Millenium Hotel. It is accessible by train, taxi, bus and the KL Monorail (stop at either the Bukit Bintang or Raja Chulan station and take a 5-minute walk to the mall). 
All picture credits: www.lavishspa.com. See more pictures of Lavish Spa here.

More from Zafigo
Ossoto Spa: A safe, hidden gem
Spas: Rest, relax and rejuvenate in KL
Get all the latest travel updates from Zafigo. Follow us:
[button url="https://www.facebook.com/zafigo" size="small" value="Facebook" color="#94288e"]  [button url="https://twitter.com/ZafigoAsia" size="small" value=" Twitter " color="#89c44c"]  [button url="https://instagram.com/zafigoasia" size="small" value="Instagram" color="#14afa9″]