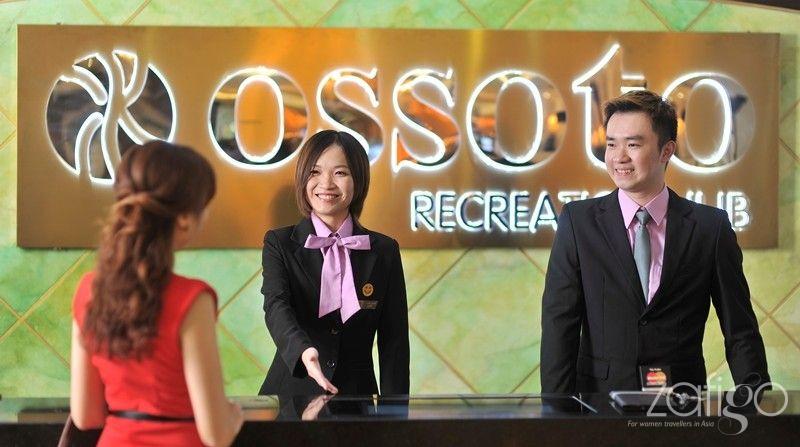 Travelling around KL is a lot of hard work. There are so many places to shop and sights to see. It can get tiring pretty quickly, travelling from KLCC to Bukit Bintang, from Bukit Bintang to Petaling Street. That is a lot of ground to cover, and it puts stress on your muscles. If that is the case, Ossoto Spa KL is the best place for you to pamper yourself without destroying your wallet or your sanity.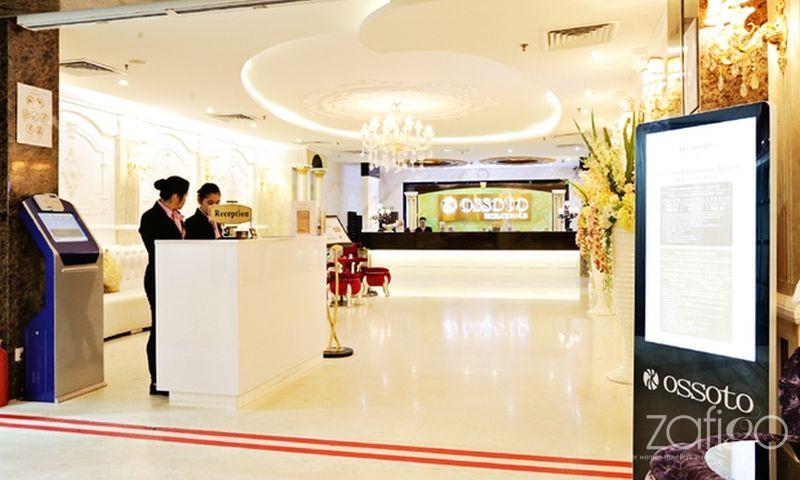 This little spa is located deep in the heart of Kuala Lumpur. It is an office tower where a number of floors are refurbished to operate as a spa, so don't expect to be wowed from the outside.  It is a 24-hour spa which only charges a single entry fee, but services such as manicures and massages are extra. Other than that, you get to use all the spa facilities, have all the coffee, use all the internet and eat all the food you want for 24 hours.
Transportation and Parking
If you are within the golden triangle region, or all the way in Brickfields, rest assured that the spa actually provides a shuttle service for free. All you need to do is to give them a call, and wait. Operation hours for the shuttle service are from 12PM-3AM daily.
For those who prefer driving when travelling, the parking service available is pretty good too. I recommend making use of the available valet service. It is only RM10 for the whole 24 hours that you will be there, while parking your car yourself will see you charged RM1 hourly.
Entrance
Ossoto charges a different entrance fee on weekdays and weekends.
Weekday Rates (Monday 12am- Friday 6pm)
Men: RM88
Women: RM68
Weekend Rates (Friday 6pm- Sunday 12am)
Now this can be a little confusing. Ossoto still follows the rate above but you will have to pay a flat rate of RM128 instead, so the additional charge on top of your gender entrance fee is considered credit for you to use in the spa for their added services.
For example:    RM128- RM 68( women's rate) = RM 60 ( your credit)
If you don't spend your credit, you won't be refunded
Facilities and Food
Spa facilities range from a jacuzzi, saunas, steam rooms and a fish spa – all well-kept and managed. There is also a small cafeteria located by the jacuzzi for you to take a break from receiving all the TLC. While the spa for men is located on the same floor as the women's, but the area are separate with an employee guarding the entrance to the female spa. There is also a coffee house that is strictly women-only.
Hungry? Just head on over to the main cafeteria to order food ala carte right off the menu. The quality of the food is rather reasonable though if you're looking to pig out,Ossoto has a buffet option on weekends.
For massages, you can enjoy a rubdown in the beautiful and relaxing massage room, or instead lie a large, soft, reclining chair attached to a personal computer monitor and watch movies while being attended by a masseuse.
There is even a room for you play ping-pong or you can doll yourself up at the in-house salon, perhaps even partake of a facial.
Address and contact:
Ossoto Spa Kuala Lumpur,
Wisma Mirama,
50460 Kuala Lumpur,
Wilayah Persekutuan Kuala Lumpur
Tel: 03-2141 1122

Read Next:
Get all the latest travel stories from Zafigo. Follow us:
[button url="https://www.facebook.com/zafigo" size="small" value="Facebook" color="#94288e"]  [button url="https://twitter.com/ZafigoAsia" size="small" value=" Twitter " color="#89c44c"]  [button url="https://instagram.com/zafigoasia" size="small" value="Instagram" color="#14afa9″]