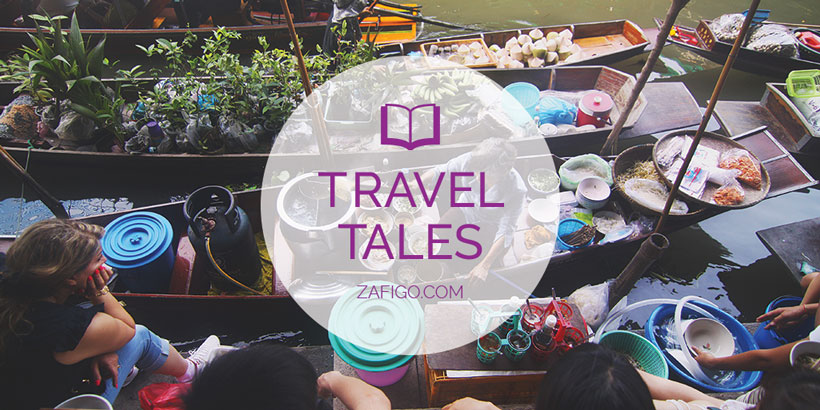 I am a dive instructor who's lived on Asia's tropical islands. I'd already been living in the region for over 18 months when I decided to do a Yoga Teacher Training Course (TTC). Coincidentally, I had a month between when my last contract ended and the start of my TTC programme in India, so I spent some quiet time in Nepal.
Basically, after many months of sun, sea, sand, and socialising, diving the days away, I found myself in a tiny cottage in the Himalayas, overlooking the lake at the edge of Happy Village. Naturally, I fell in love with the country, and ended up doing my training in Kathmandu. But that's a story for another day. This one is all about Pokhara – a quaint little tourist town in the foothills of the Himalayas – and her most magical moments.
Fireflies in the garden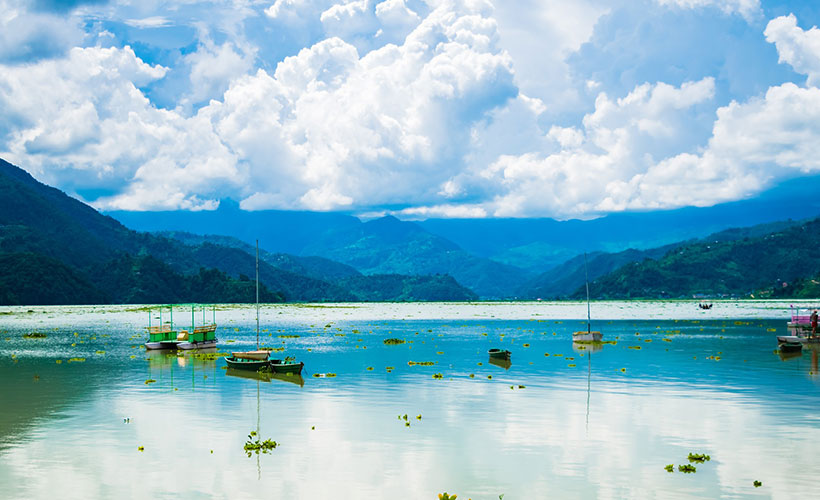 The cottage I stayed in for a while was a short distance from the centre of Pokhara with amazing views of Phewa Lake and the Himalayan mountain range. It was the perfect place to catch up on some alone time and do some reading and writing. Every now and then, I'd come out from my little bubble and go into town for some amazing Nepali food and cocktails – because as Hemingway once said, "Write drunk, edit sober." On most nights, I'd dine at a small restaurant across the road.
My favourite part of this short daily excursion was the short walk home through the little garden gate and up the pathway to my room. There was absolutely no light pollution. The stars shone brightly each night, sparkling in a clear, midnight blue sky.
Walking through the garden I spotted a little light floating amongst the leaves of one of the bushes. For someone who's always been enchanted by anything that might remotely resemble magic on earth, this made me stop in my tracks. As I stood transfixed in this tiny garden in the Himalayas, I saw another tiny light floating between the branches… and another one… and another one.
A few minutes after I soaked it all in, I slowly made my way upstairs and looked out over the garden and neighbouring cornfields, all alight with tiny specks of magic floating in and out of view. The garden lit up with countless fireflies. It's the kind of magic you'll usually only find in Disney movies.
Snow on the mountains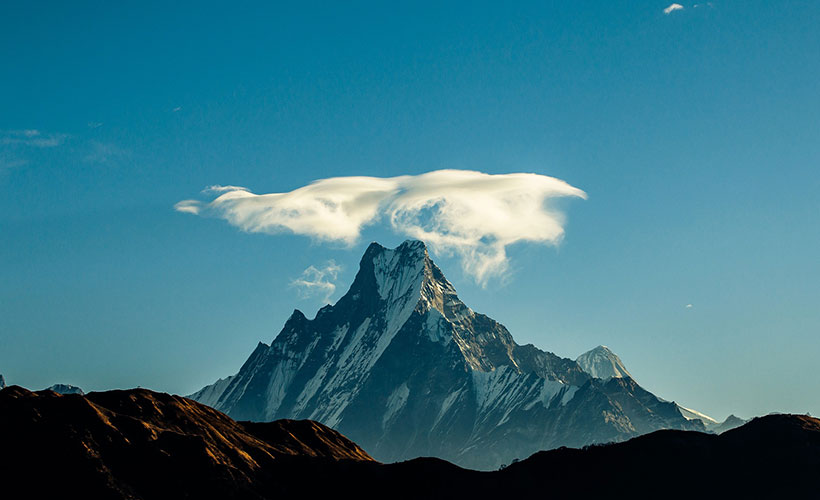 I met a fellow traveller in Pokhara and he convinced me to go on a drive with him up one of its hills. We rented a motorbike and snaked our way up the twisty road towards the lookout point on Pokhara Hill. Along the way, we were blessed with spectacular views of the mountains and rice fields. It was a spectacular glimpse at life on the hill as we made our way into the clouds.
We were hoping to see the snow-capped mountains once we got to the lookout point, but it was a cloudy day, so although the views were impressive, we had no such luck. Slightly deflated, we made our way back down to the town, stopping along the way to take in closer looks at the beautiful rice paddies and visiting a weaver who makes beautiful shawls.
Just as I thought this outing had come to and end, there it was. We were nearing the end of our trip when we rounded a corner. I looked over my left shoulder and saw the magic I was hoping for! In the distance, perfectly framed by the vegetation and clouds, rose a perfect, snow-capped peak of the Himalayas, standing tall in majesty.
A mermaid by heart and a South African by birth, seeing this glorious snow-capped mountain reminded me of how much life I've not experienced yet, that the world is a huge and wondrous place, and that surrendering to life always leads you to the most magical moments.
A touch of Nepali hospitality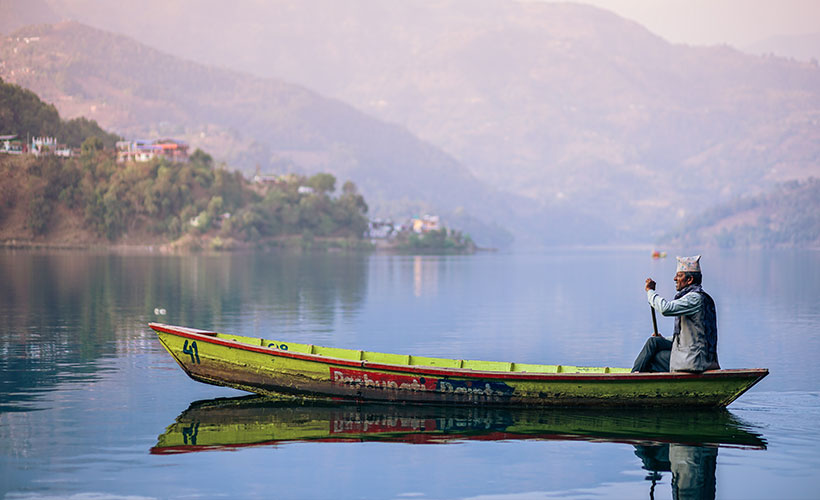 After a period of hibernating in my little cottage in Happy Village, I moved to Pokhara town. Here, I found a room in a homestay with a beautiful garden close to the lake, and even became friends with the owner's sister. I couldn't speak Nepali, but she spoke English so we instantly formed a bond. I admired her nail art one day, and she promptly fetched her nail kit and proceeded to add butterflies and flowers to my digits, laughing at me as I tried to photograph the whole thing.
A few days later, there was a women's festival at a nearby temple. I expressed excitement and she told me how the ladies would dress up and put henna on their hands. That afternoon, she knocked on my door and invited me into the room next door where she painted my hands with elaborate henna art.
On the day of the festival, she presented me with a little package – a set of green and yellow glass bangles. I was enchanted with the comforting weight of the bangles on my arm and the gentle tinkling sound they made whenever I moved. I was touched by the hospitality she showed me, and how an instant friendship could form between two women from such extremely different backgrounds.
My short stay in Pokhara showed me that a bit of magic can be found in the most unlikely places. Like your garden, a spur of the moment drive, or even in the souls of strangers who welcome you with a smile on their face and open arms. It's hard not to fall in love with such magic.
---
 Read our last Travel Tale:
---
Here's your chance to get published on Zafigo! We want your most interesting Travel Tales, from memorable adventures to heartwarming encounters, scrumptious local food to surreal experiences, and everything in between.
They can be in any form and length –short stories, top tips, diary entries, even poems and videos. Zafigo is read by women travellers the world over, so your stories will be shared to all corners of the globe.
Email your stories to editor@zafigo.com with the subject line 'Travel Tales'. Include your profile photo and contact details. Published stories will receive a token sum. 
Get all the latest travel stories from Zafigo. Follow us on Facebook, Twitter, and Instagram.