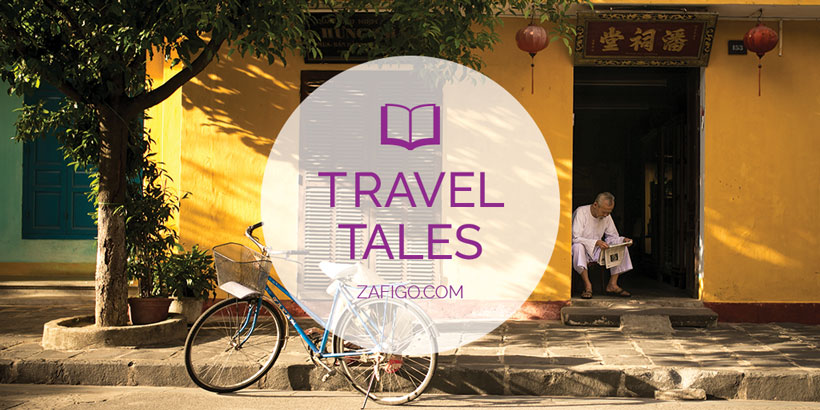 Having lived in Ireland for the last 10 years, a country that's seemingly quiet with a population size of just about 4.7 million, I couldn't contain my excitement upon knowing that I'd be going to China for a month on a work assignment. To be honest, I can't think of a better way to experience China. The chance to visit The Bund in Shanghai and The Great Wall in Beijing is also icing on the cake.
Here's a first-hand account of the uniqueness that is China:
Modernised China
While it's a known fact that China is one of the world's most densely-populated countries, I'm stunned seeing it with my own eyes. There are people everywhere – in parks, shopping malls, and street corners. I experience the business of standing in queues at the train stations, bus stops, cafes, and restaurants. Nothing new for a city slicker, but almost unheard of in Ireland.
The irony is that, amid a conservative culture, China has modernised their infrastructure to support their growing population. Shanghai has the Maglev Train that can run as fast as 430km per hour, bringing you to the airport in just eight minutes. They have high-speed trains for city-to-city trips. City buses and subways ply the routes at a minute's interval.
Alipay and Taobao
China may not have the best internet access in the world (it's fire-walled), and some sites like Facebook are blocked. Even then, from what I've seen, they have an impressive internet speed that supports their massive e-commerce network and convenient mobile payments. My work colleagues take me to a restaurant, and when we ask for the bill, the server hands us a slip of paper with a QR code printed on it. We open the scanner and pay via the Alipay app.
Taobao is a magic word in China. This Chinese online shopping site is similar to eBay and Amazon, except that it's operated in Hangzhou, Zhejiang by the Alibaba Group. Though I haven't used it for shopping myself, it's so efficient that you can place an order and have your parcel delivered on the same day.
Hospitality at its best
Although I'm also Asian, I still brace myself for the possibility of culture shock. It helps that I have friends at work who make the transition easier for me. I guess it's the universal law of nature, that people will be friendly to you if you show genuine interest them and their culture.
Coming back from China, my luggage is filled with moon cakes, gifts, and souvenirs. Throughout my short stint, my new friends show me Chinese hospitality at its very best, and what it's all about. We grew such a bond that even though I'm now back in Ireland, we still communicate via email, and exchange pictures via WeChat.
It's about family
The Chinese may have some influence on our Filipino traditions. When eating, for example, meals are communal. Everything is served on the table, shared by all diners, so you fill your own plate with whatever you want and as much as you want.
Joining a family's communal dinner may not always be comfortable, but while I'm in China, I feel as though I belong. Besides that, I also notice the significant respect they have for their parents, and the authority their elders have on them. In every major aspect, the parents are consulted, and up to a certain degree even in matters of the heart.
Remedy the language barrier
Although many Chinese don't speak English, and sometimes communication may seem difficult, don't get frustrated. When posed with situations that are new to you, use them as opportunities to harness your strengths and develop new skills.
In restaurants, I look at the pictures and get help from other diners when placing orders (just another way the locals extend their hospitality). When doing grocery shopping, I list items with their Chinese names. It also helps to bring my hotel's business card in Chinese so I can show it to taxi drivers in case I get lost.
One time, I go to a bank to buy Yuan (Chinese currency) without needing to utter a word. I just hand a paper printed with the phrase, "I want to change my €100 to Chinese Yuan. Thank you," in English, and "我想把我的100欧元换成人民币。 谢谢。" in Chinese to the teller. Google Translate can be a huge help.
Learn the Culture
It's important to know or be aware of the cultural sensitivities or the things considered a social faux pas when you visit another country. If you ever find yourself heading to China, keep the following in mind:
Never stick chopsticks vertically into your food when not using them; especially not into rice. Also, don't stab or skewer your food with chopsticks. Vertical chopsticks look like incense burned during a funeral.

Clocks should never be presented as a gift to others, especially to elders. This may symbolise shortening the life of the receiver.

Sharing pears is a no-no, as it means 'separation'.

Even numbers are considered more auspicious than odd ones. So, gifts are given in even numbers for the celebration of all occasions.

If you receive a gift, you should not immediately open it in front of the giver.

A meat dish should always be served on the table as it's a sign of prosperity.

When visiting a home, wait for the host to invite you to sit down.
I have to say that my stay in China isn't perfect. There are days the pollution is so bad I need to wear a face mask. Yet even then, China is a fantastic experience all throughout, with never a dull moment! As mentioned, I gain a lot of friends (and weight). Ultimately, in my short time there, I get to truly and deeply understand the local culture and even manage to learn a few Chinese words and phrases.
All photos courtesy of author.
---
 Read our last Travel Tale:
Travelling To The 7 New Wonders Of The World
---
Here's your chance to get published on Zafigo! We want your most interesting Travel Tales, from memorable adventures to heartwarming encounters, scrumptious local food to surreal experiences, and everything in between.
They can be in any form and length –short stories, top tips, diary entries, even poems and videos. Zafigo is read by women travellers the world over, so your stories will be shared to all corners of the globe.
Email your stories to [email protected] with the subject line 'Travel Tales'. Include your profile photo and contact details. Published stories will receive a token sum. 
Get all the latest travel stories from Zafigo. Follow us on Facebook, Twitter, and Instagram.