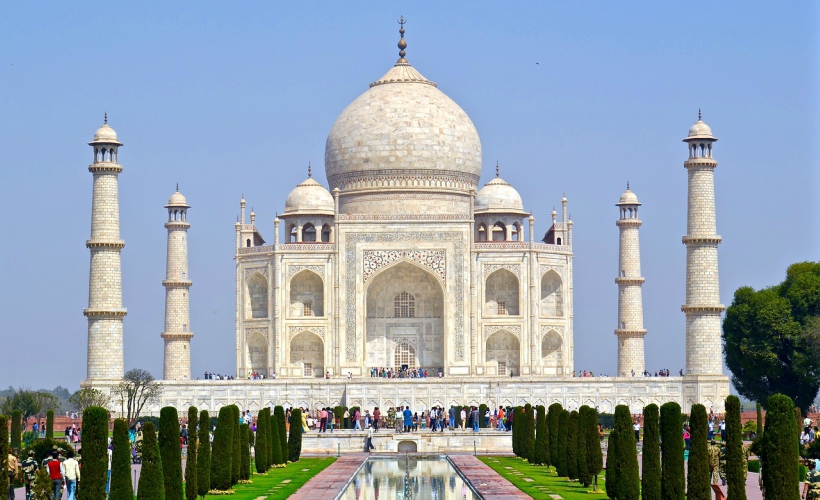 Explore Instagram for a photo of India's iconic Taj Mahal and you'll always find images of the historic monument of love filled with throngs of people. Nearly 6.5 million visitors went to the Taj Mahal in 2016 alone, according to government figures.
However, the millions of tourists keeping the love story of the Taj Mahal alive is also leading to its degradation.
Concerned with overtourism, environmental damage and stampedes, India has announced that it'll be capping the number of tourists to 40,000 a day for only three hours at a time. This means each visitor is allowed access within the Mughal-era complex for a limited time.
According to India Today, this decision for safer crowd management was made after a minor stampede happened at one of its entry gates on the last day of 2017.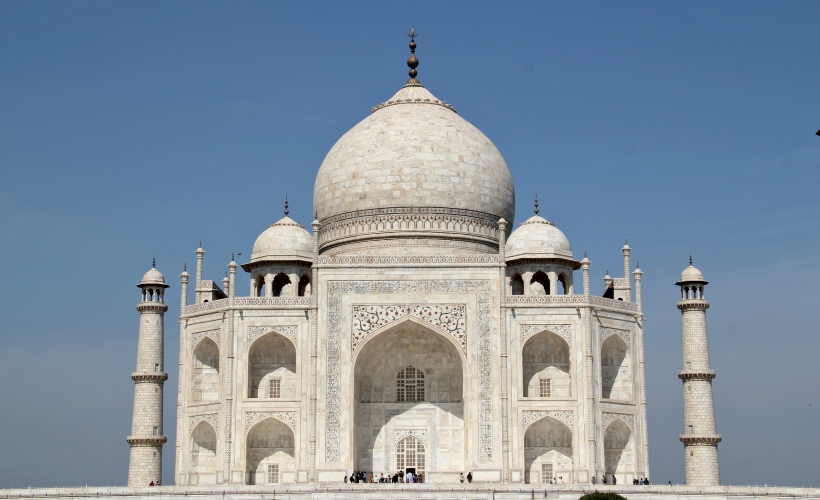 It said the Archaeological Survey of India (ASI) estimate about 35,000 to 40,000 tourists visit the Taj Mahal every day with the crowd doubling up to 70,000 during holidays and weekends.
AFP reports that this vast crowd is taking a toll on the 17th-century tomb. Besides putting pressure on the foundations, all this human traffic also increases the wear and tear on its white marble, which already undergo regular cleaning to stop it from turning yellow from polluted air.
"Several measures have been proposed by the ASI to ensure a smooth experience at the Taj Mahal and avert any tragedy, including limiting the number of visitors at 40,000 and limiting the validity of entry to three hours. We have no option but to go by these measures," says Mahesh Sharma, Union Culture Minister.
Restricting the sale of tickets is a needed move to preserve the UNESCO World Heritage Site. However, this restriction applies only to Indian visitors and not foreigners, thus putting locals on the losing end.
Foreigners currently pay about 1,000 rupees to enter while local visitors normally pay only 40 rupees. To get around the limit, locals will need to purchase the more expensive ticket.
Mixed-response from locals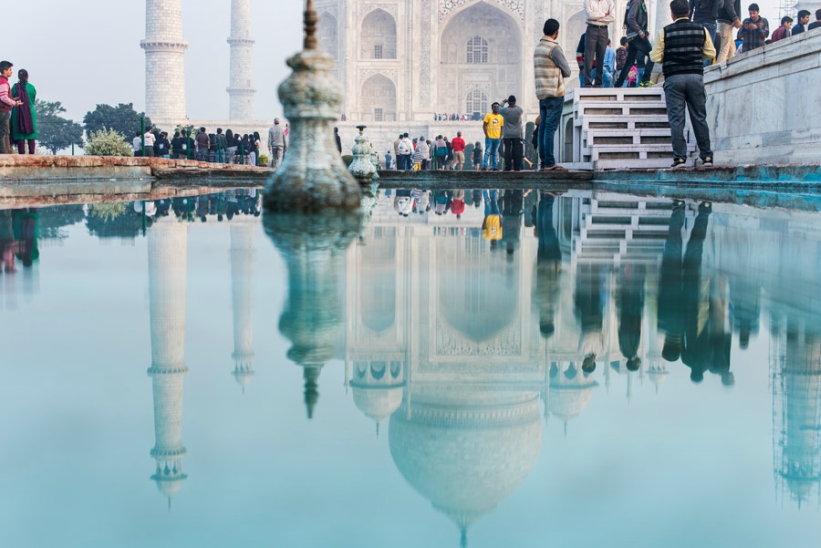 Delhi-based writer Sadho Ram who visited the Taj Mahal in November 2017 said restricting the number of people allowed per day will give visitors a chance to enjoy the sight in a less-crowded environment.
"It is a matter of finally realising the need to maintain [sic] the influx of crowd [sic] at the site," he says. He adds that the restriction on locals only is reasonable for the safety and security of both the monument and its visitors.
"The restrictions might sound unfair to locals, but one has to consider the quantity in which we Indians like to throng such monuments. Foreigners are mostly visiting the Taj during the early morning and evening to catch the sunrise and sunset, and their numbers are not enough to warrant a restriction," he says.
Travel blogger Chandi Sehgal who blogs at Grab Your Globe believes much more is needed to protect the monument. "While crowd-cutting is a great idea when it comes to ill-maintained and overpopulated monuments in India, this seems like a short-term remedial measure which needs to be better developed," she says.
The 28-year-old traveller questioned whether the cap should be on all tourists rather than only domestic tourists, and if there is a plan to restore the building and improve its day-to-day maintenance.
Get all the latest travel stories from Zafigo. Follow us on Facebook, Twitter, and Instagram.