A trip to Penang almost guarantees cultural sights, natural sceneries as well as ample dining opportunities (hello hawker stalls at every street corner). And since Penang's capital, George Town, was declared a UNESCO World Heritage Site thanks to its numerous Chinese pre-war shophouses, it seems almost a sin not to stay at one of these beautiful boutique hotels. We've listed some cheap(ish) options before, but these also come with some pretty 'gram worthy nooks;
Mango Tree Place Hideaway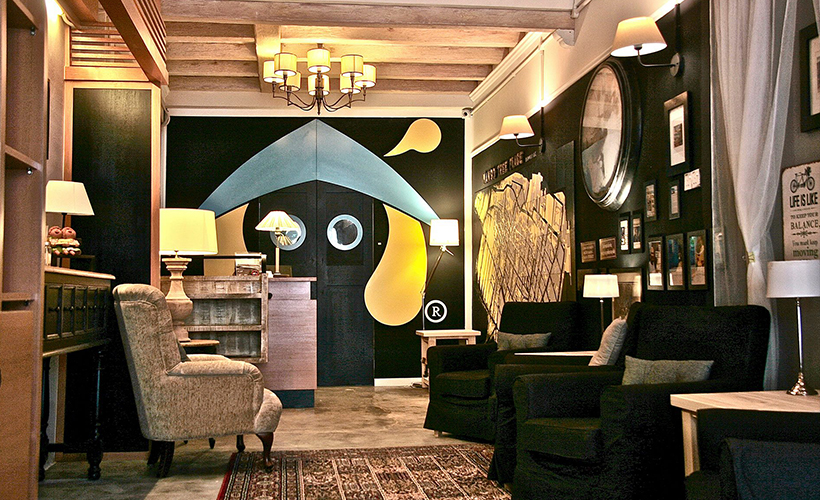 Bolstered by the success of its bed and breakfast, Mango Tree Townhouse 1934, Hideaway offers a more refined experience in a central location – on Beach Street, a skip away to some of the city's most photographed murals. It occupies two pre-war shophouses that were once sundry stores, saved from dilapidation through painstaking restoration.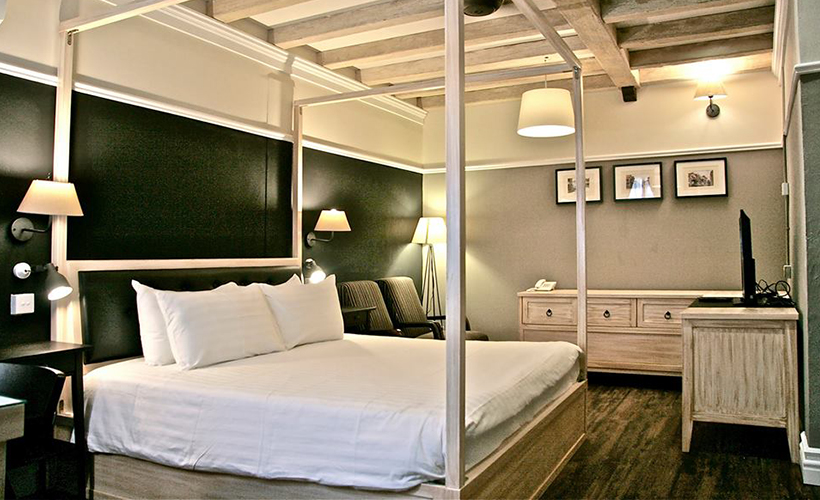 Stay There are just four rooms and one suite, and each unit is accessible via individual entrances so you're assured of utmost privacy.
Best feature Optimising the buildings' original designs, rooms are built around the interior courtyards. The open spaces bring the outdoors in, casting natural sunlight into the atmospheric interiors.
The Edison George Town
Built in 1906 as the private residence of tycoon Yeo Wee Gark, this stately mansion has gone through numerous transformations over the last century. What is today known as The Edison George Town once even functioned as an administrative centre for the Japanese during their occupation of Penang. The building was first converted into a hotel in the 1940s before falling into abandonment, until several years ago when the current owner reinstated its grandeur and reopened its doors as luxury hotel The Edison.
Stay Choose from three room categories, all of which exemplify an elegant mix of nostalgic charm and contemporary flair.
Best feature The Courtyard is the focal point, an airy and sun-lit space that brings out the best of the colonial architecture, highlighted by the building's original fittings of cast iron columns and frescoes.
Noordin Street House
Cosy and welcoming, staying at Noordin Street House feels like rooming at a long-time family friend's home, with retro decor and furnishings that give the place a comforting sense of familiarity. Yet, the double storey straits Chinese-style house is cosy enough for romantic escapades. When not resting or having a massage (advance booking required) in your room, take a dip in the indoor pool and take in some fresh air at the quaint rooftop garden, where you can also dine al fresco.
​Stay There are 10 rooms, each named after a fabric type, including three very spacious family rooms that can easily accommodate four. All rooms feature a poster bed with mosquito netting.
Best feature Book directly with the hotel to enjoy a complimentary Malaysian-style afternoon tea. Guests who stay a minimum of three nights get complimentary airport pick-up.
Loke Thye Kee Residences
From the main road, you may not be able to tell that this cluster of five heritage shophouses is actually a boutique hotel. But step in and you're greeted by stunning interiors that marry tradition with industrial chic, plus a touch of contemporary edge. Think Peranakan floor tiles framed by exposed brick walls, punctuated by designer furniture. Nestled right in the heart of George Town, this pre-war residence captures perfectly the charm of Penang in the 1900s.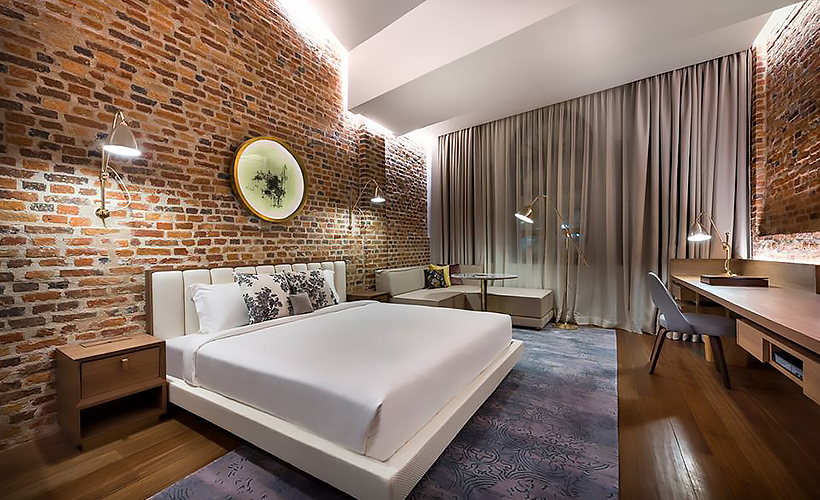 Stay Each of the five shophouses is a luxurious suite with its own garden forecourt and private balcony. There's a fully-equipped kitchenette in each unit, which can accommodate two adults and two children. Guests are offered a pillow menu and a street food map.

Best feature The suites are dressed in artwork by Penang urban sketcher Ch'ng Kiah Kiean, known for his ink illustrations of buildings in George Town. For Loke Thye Kee, he produced a special nine-piece series that captures some of the city's most iconic architecture.
Lang Hoose Residences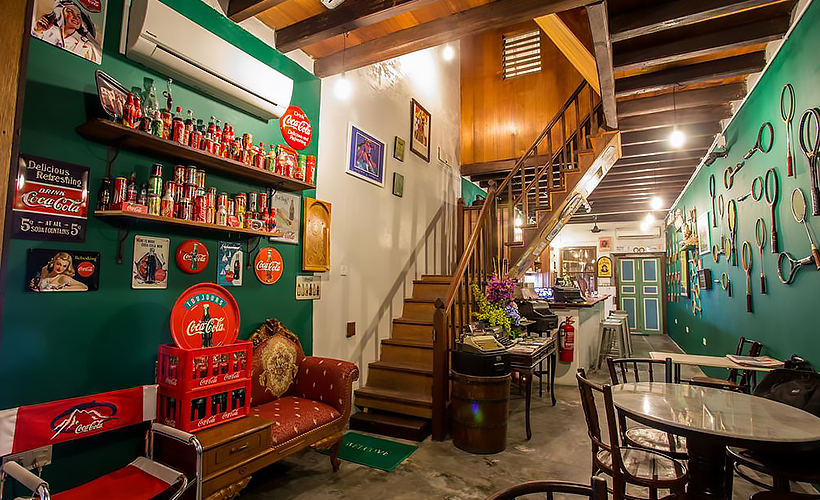 A centennial building from the age of colonial Malaya, designed in the style of a traditional Chinese shophouse, bearing a Scottish Gaelic name that means 'long house' – Lang Hoose has quite a story to tell. As a guest, you get to immerse in a homey environment decked out in colourful, eclectic décor that includes badminton rackets as wall art and retro Coca-Cola paraphernalia.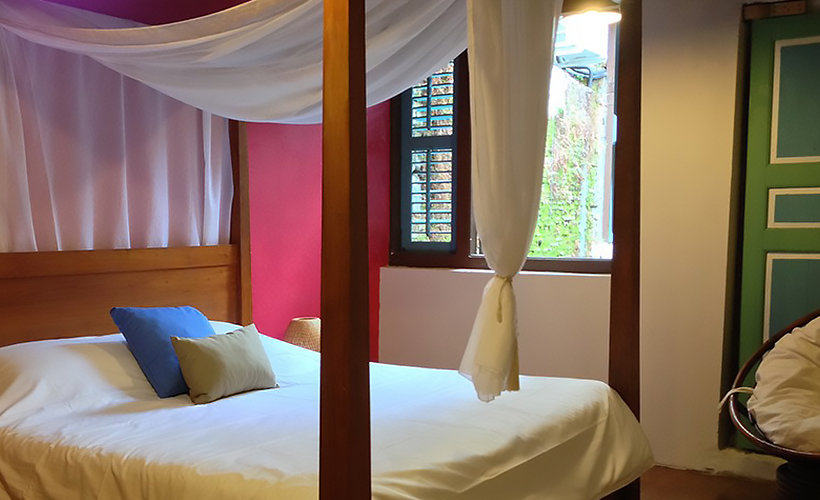 Stay There are nine rooms, ranging from single to family sizes. All units are fitted with en suite bathrooms and rain showers, except for the duplex rooms meant for backpackers and couples, where guests have to share bathrooms.
Best feature Chill out at the open-air rooftop terrace, a welcoming space that's perfect for winding down with a drink in the evening.
Kim Haus Loft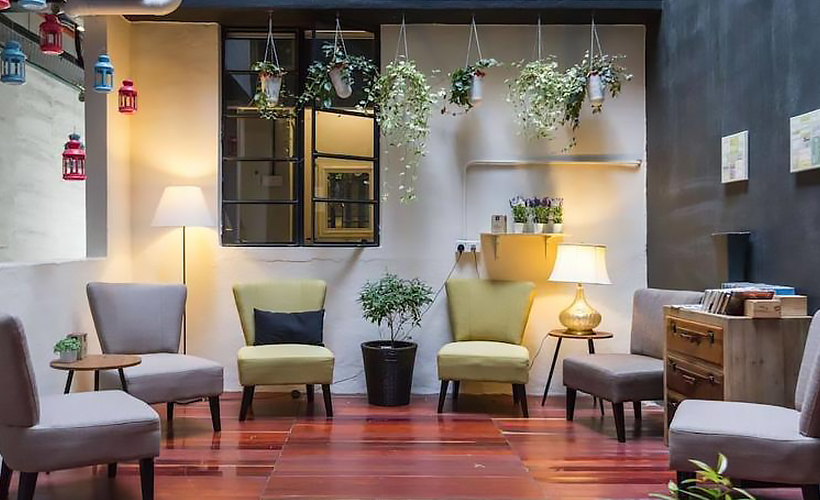 You can go for gold, literally, when you book a stay at this boutique hotel housed on the upper levels of a former goldsmith shop. The ground floor has been converted into a restaurant and bar with live music performances, and there's also a gallery displaying tools of the trade along with antiques and artefacts from the gold mining days of yore. A friendly tip? Ask to see the Vault Room. Kim Haus has utilised what was previously a vault into a private dining room, decked with luxurious decor.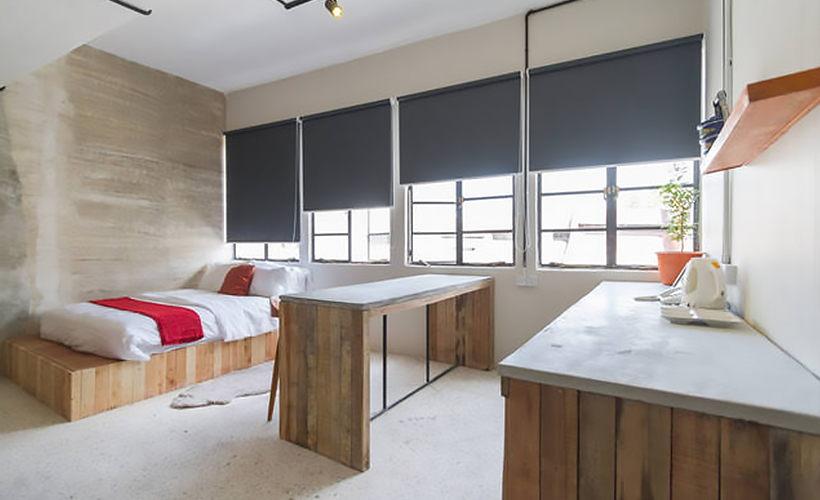 Stay The bunk rooms are a bit of a squeeze and better suited to backpackers. For more spatial comfort, opt for the basic triple room that provides one double bed or the executive studio, which is fitted with a king-sized bed.
Best feature Their main pull is the location – along Lebuh Campbell, which sits right in the heart of George Town's heritage zone and within walking distance to many of the city's top hawker food.
1881 Chong Tian Hotel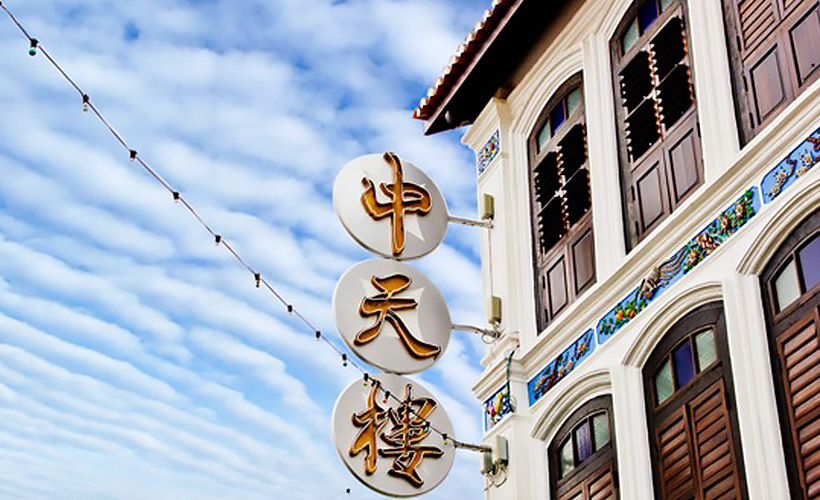 Over a century ago, it was the hotel of choice among wealthy merchants visiting Penang and today, it has risen once again, maintaining its original name while showcasing Chinese heritage. Regarded as the first Chinese heritage hotel in Penang, 1881 Chong Tian Hotel stands in a row of 130-year-old shophouses. Decked out in ornate 19th-century Chinese antiques, the entire property is imbued with an air of old world grandeur.
Stay All of its 10 suites are named after popular Chinese clan names. The biggest is the Seah Suite, an expansive 1,250 square foot unit modelled after wealthy residences of yore, complete with a reading and living hall and rooftop view.
Best feature Feast your eyes on rare Chinese antiques from the Tang, Ming and Qing dynasties at the hotel's in-house museum. Staying guests enter for free; tickets for visitors are priced at RM15 (approximately USD3.80) per person.
You Le Yuen
Its façade, a nod to the Southern Chinese eclectic architectural style that was popular in the last century, segues into elegant interiors that reflect Penang's straits heritage. The indoor courtyard fringed by tropical plants doubles up as garden seating for You Le Yuen's by-appointment-only private kitchen that dishes up homecooked Indian cuisine.
Stay With just four suites including a duplex, guests are assured of privacy and quietude. A merbau wood staircase leads to the individually-designed units, all of which feature a mix of Peranakan, mid-century and art deco furniture from the owner's private collection. Some suites come with private terraces overlooking the courtyard.
Best feature The devil is in the details, so architecture and heritage fiends will be sinfully delighted in the restored fixtures and fittings found throughout the property. Old copper light switches, floral glass pulley lamps, timber from old Malay village homes, terracotta Marseille tiles first brought to Penang from France over 100 years ago and cast iron grilles from Glasgow salvaged from the mansion of Yeap Chor Ee, once Penang's richest man.
Get all the latest travel stories from Zafigo. Follow us on Facebook, Twitter, and Instagram.