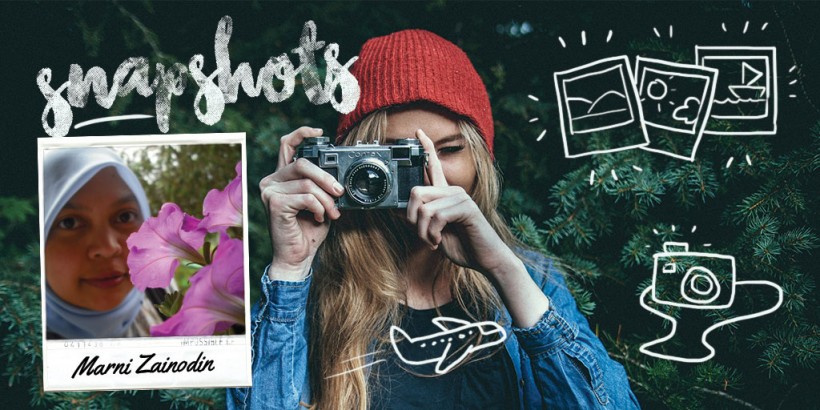 It was always a dream of mine to do an art residency. One day, after many months planning, studying, researching, and saving money, I finally went for it. I'd been accepted as a resident artist for a month in September 2018 at Artist in Residence Yamanashi (AIRY) in Kofu, Japan.
Japan stands among the countries best known to uphold the tradition of sending regards by post. Their postal system is among the best, too. One can consider it a sign of how Japan mixes the old with new — by growing in (and pioneering) modern technology but holding on to tradition. So the tradition of sending postcards every year is still embedded within society with the efficiency of technology to boot.
Why I chose to do my artist's residency here is because Japan has been my biggest influence when it comes to postal cultural. In my application form, I submitted sketches in postcard size. I was told later on that it might be the smallest application to this residency.
Before starting, I had A Map For You as a guide. Even with the clear signage, this vegetarian-, Muslim-, and artist-friendly map was necessary. as beyond the destination itself are connections to be made. In Kofu, there's a map goes beyond the kind that scales roads.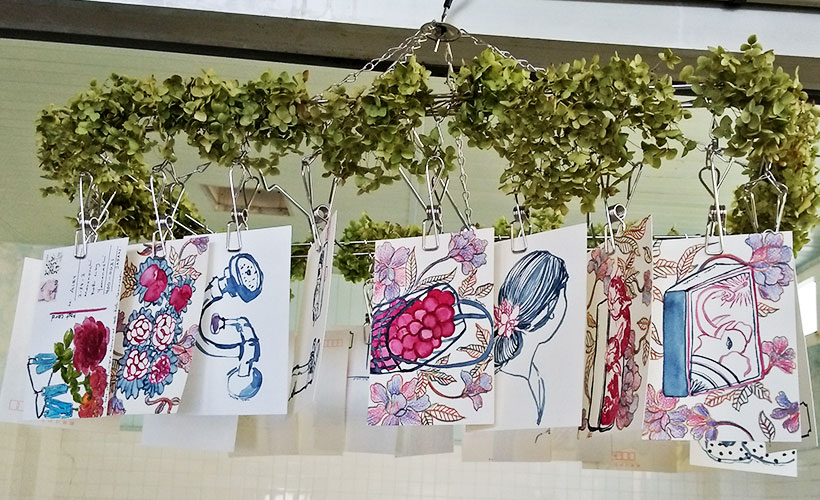 So for the whole month of September, Kofu was my playground. It was my stage, work space, park, studio, neighbourhood, coffee joint, school, classroom, inspiration, and friends. All of which I captured in my sketchbook and 4" by 6" postcards. As a guest here, I was thankful everyday to have met the people of Kofu.  What I didn't prepare for was how I'd fall in love the city, the people I found, and friends I'd make.
Takeda's kingdom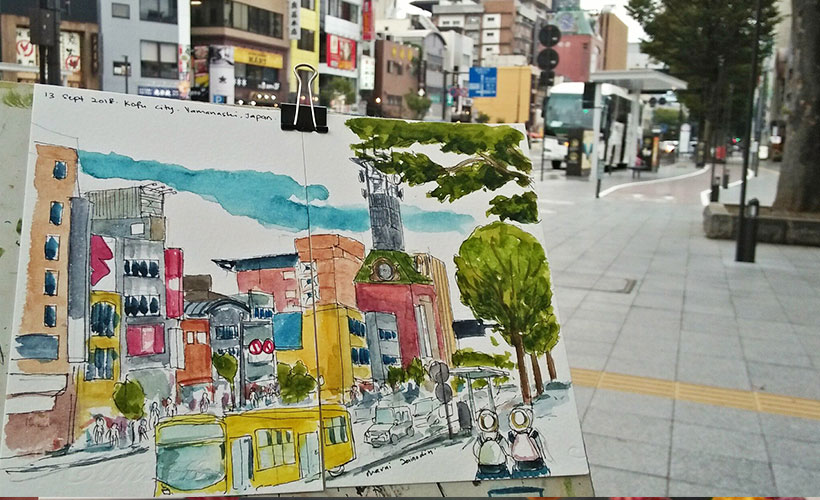 Yamanashi Prefecture is located in the Chubu region of Japan, about three hours by bus from Haneda Airport, Tokyo. There are about 13 cities within this state, and Kofu is its capital. It is easy to walk around the city, as it's less touristy and not as crowded as some of the other cities in Japan.
Mrs Izumi-san, director of AIRY, told me when I'd arrived, "It's not a big town, you can just walk everywhere and back to centre again." That's exactly how it was and worked fine by me.
Among the prominent clans in this valley is the Takeda Shingen. His statue stands at a picturesque spot right next to Kofu station.
A 20-minute walk away is the 400-year old Maizuru Castle Park. I'd consider this one of the best spots to have a picnic or be under the sakura blossoms. I'm told the sakura bloom at Maizuru Park is one of the most beautiful.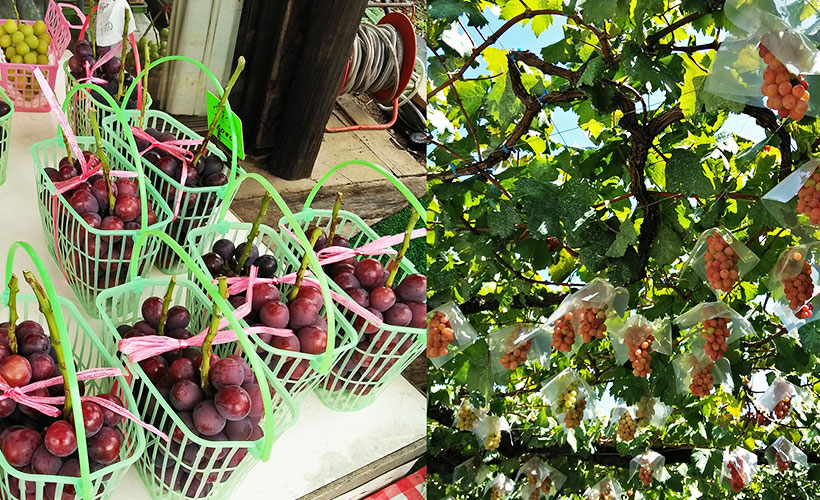 Yamanashi's best known for grapes. The largest, juiciest, and sweetest ones ever; in varieties of burgundy, deep purple, and greenish-pink. Every day from the day I'd arrived in Kofu to the day I'd left in Haneda, I had to have a taste of Yamanashi's grapes.
Some of the museums are also worth visiting. Also, if you find yourself in a tall building on a clear day, you might chance a glimpse of a Japanese icon and inspiration — Mount Fuji.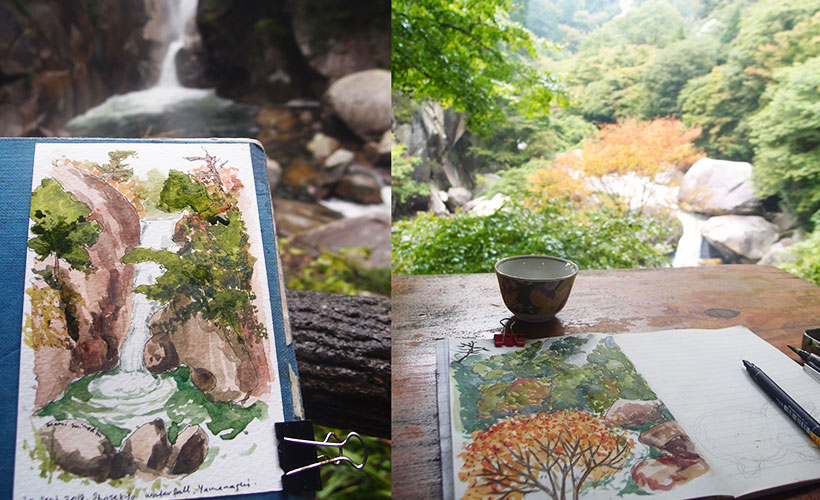 There's a nearby waterfall about 40 minute by bus in Shosenkyo Gorge. During the fall, it becomes a bright vermilion, with red and yellow autumn leaves showering everywhere. Such is the simple beauty of this region.
My guiding light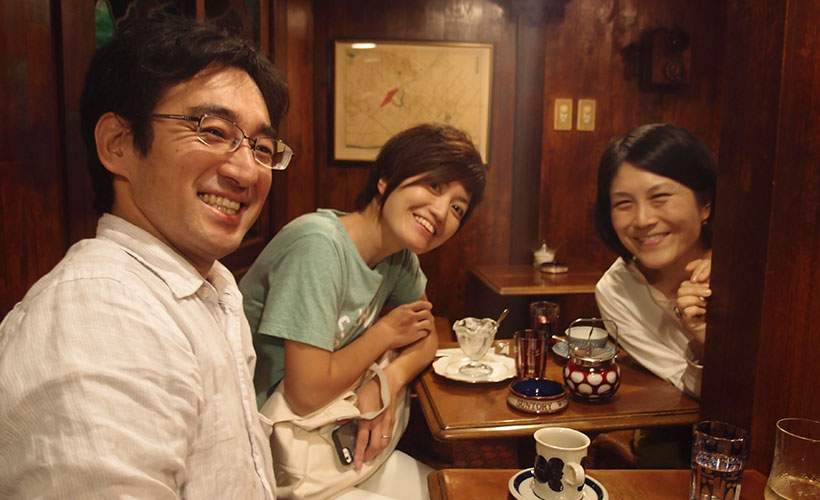 As I'd mentioned earlier, I had A Map For You to guide me along my month-long trip. More than just a map to guide me to town's best eateries, it also helped me connect with other people. Nagisa Mitsumori, the lead of this project, is an English teacher and interpreter with the best intention in mind.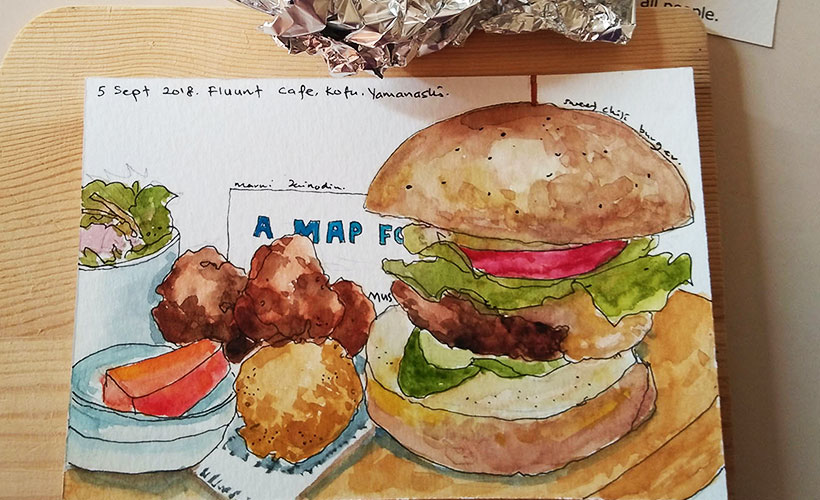 She's travelled all over, volunteering and living in Kyrgyzstan, and has had first-hand experience in a Muslim country. Life in Kyrgyzstan and the beauty of Islamic architecture intrigued her. She and her team also saw the difficulties in finding halal or vegetarian food in Kofu. And so A Map For You was born.
Mitsumori feels that it not only benefits artists and foreign visitors, but the local people of Kofu too. On the one hand, it helps bridge the gap between a tourist and their dietary restrictions while also being a platform to introduce, share knowledge and insight into other cultures, religions, customs, and ways of living. And that's what travel's really all about!
*This post is dedicated to Nagisa, Hanako, Jordan, Sarah, Matt, Izumi, Mina, Ryo, Nagako, Yu Wako, Yuki, Mako, and Soul!
**All images are courtesy of author unless otherwise stated.
Snapshots is our photo essay section, where we ask readers to share a curation of their favourite images to tell the story of their city or a destination they have travelled to. We welcome contributions from readers; if you have a photo story to share, email [email protected] and indicate 'Snapshots' in the subject line. Published submissions will receive a token sum from us. 
Get all the latest travel stories from Zafigo. Follow us on Facebook, Twitter, and Instagram.