Did you know that there is little to no data of sexual assault and sexual harassment of women while travelling? Perhaps it is the inconvenience of reporting the incident that stops the recording of statistics, but the World Health Organization estimates that about one in three women worldwide have experienced some kind physical or sexual violence by a partner or non-partner in their lifetime.
Take a moment for that to sink in.
Now, take a moment to think over the last few days and how many status updates have graced your timeline with the tag #MeToo.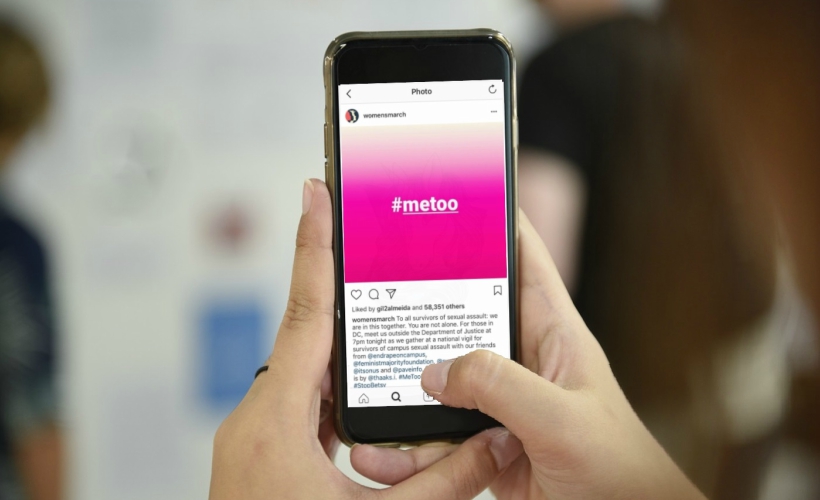 These two words may seem insignificant, but it is a massive call out to those unaware that sexual assault and harassment is, and always has been, a large problem.
If you're wondering where it all started, the phrase began trending after Alyssa Milano took to Twitter with an idea she said was suggested by a friend, "If all the women who have been sexually harassed or assaulted wrote "Me too" as a status, we might give people a sense of the magnitude of the problem."
The messaging behind the movement is clear; if every woman you know has been harassed or assaulted, then every man you know has likely harassed or assaulted a woman.
If you've been sexually harassed or assaulted write 'me too' as a reply to this tweet. pic.twitter.com/k2oeCiUf9n

— Alyssa Milano (@Alyssa_Milano) October 15, 2017
By Twitter's count, there are over half a million posts made in relation to #MeToo within a day of the tweet, while by Facebook's count, there are over 6 million discussions on the subject. The movement has even sparked a companion hashtag – #IBelieveYou – a step in the right direction as men have had a long history of silencing or disregarding the accounts of those brave enough to share their experiences.
While there are no real statistics regarding female travellers and sexual harassment or assault, a cursory Google search unveils enough coverage of female travellers who are sexually harassed or assaulted on a regular basis. It's easy to think then, that the burden of safety falls on the female traveller; to avoid said dangerous areas. But any seasoned female traveller can confidently say that the more and the further you travel, the more you realise that it is not a geographical issue, but a societal one.
Jin Jeong, solo cyclist and traveller, recounted a harrowing tale that left her sleeping in a jail cell for the night after escaping her host who had begun to act oddly. During our recent ZafigoX panel discussion, Sexual Harassment While Travelling – The Reality & How To Overcome It, Jin admitted that it had happened where she least expected it, "The most dangerous situation happened in one of the safest countries – in Finland."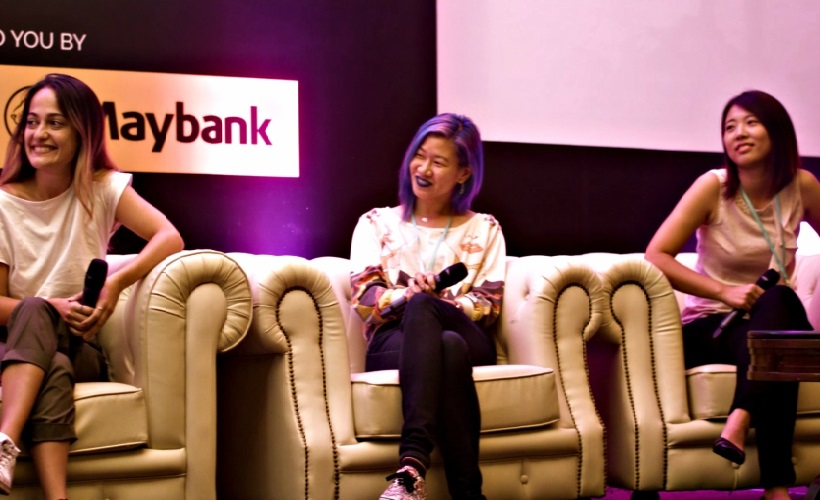 Petrina Thong, the Malaysian solo traveller who hitchhiked to Kuala Lumpur from Sweden, also found herself in many a compromising situation while making her way home. During the panel, she said that she blamed herself for the longest time over an encounter she had in Turkey, "And then I realised that females do [this] all the time. We've been conditioned to blame ourselves when it's really not our fault."
Victim blaming has been so ingrained into societal norms that the 2014 #YesAllWomen campaign very quickly became #WhatWereYouWearing and #NotAllMen.
The #MeToo movement on the other hand has allowed for many victims… Actually, scratch that. It's for survivors to reclaim the narrative and foster a certain empowerment. Yet it is important to remember that there are still those who may not be able to add their voice to the story. So in the words of Alyssa Milano in her essay on PatriotNotPartisan, "We must change things in general. We must do better for women everywhere." Your move. If you haven't already, will you take this stand?
UPDATE: 
The #MeToo campaign, which many credited to Alyssa Milano, was originally created by activist Tarana Burke in 2007. The American actress and activist has since acknowledged Burke's campaign, and tweeted regarding the campaign's origin story, calling it "equal parts heartbreaking and inspiring." Burke thanked the actress for her message and added that she was glad that the message is being amplified. Amidst the controversy of whitewashing something that began as an outlet for women of colour, Burke has also tweeted to say that the campaign is not owned by any one individual nor should it be.  
It's beyond a hashtag. It's the start of a larger conversation and a movement for radical community healing. Join us. #metoo — Tarana (@TaranaBurke) October 15, 2017
Get all the latest travel stories from Zafigo. Follow us on Facebook, Twitter, and Instagram.