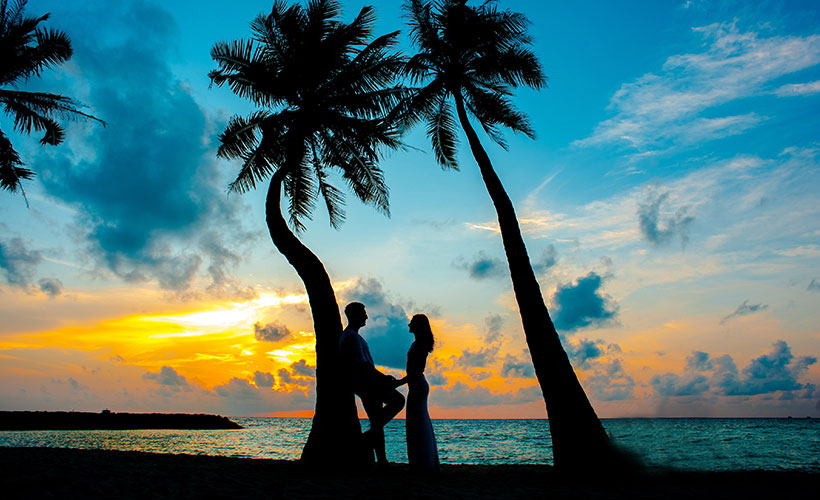 Are you thinking about a romantic, dreamy getaway for your honeymoon? Have you imagined staying in a private villa over crystal-clear turquoise water? Look no further than the Maldives! A honeymoon on this South Asian country made up of over 1,000 coral islands will be magical regardless of where you stay or what you do.
The Maldives also offers many accommodation options to fit each honeymooner's budget and travel style. Here are a few reasons why the Maldives should be on your list when planning a honeymoon or romantic escape for two:
A tropical haven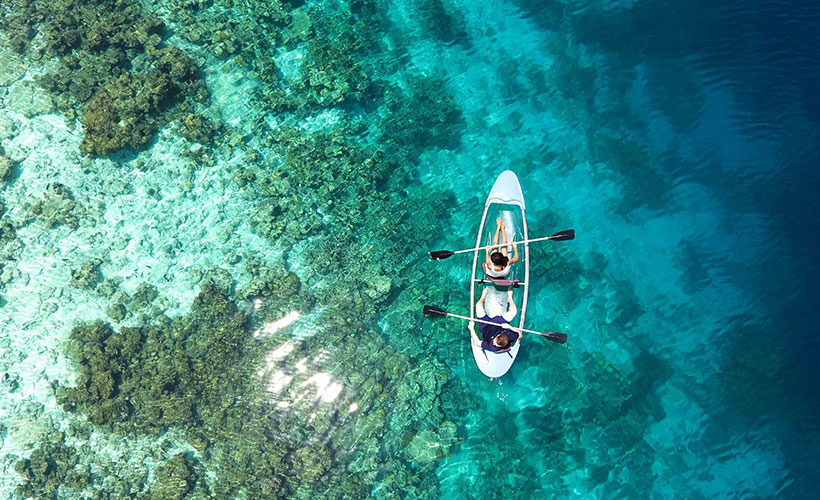 This tropical paradise in the Indian Ocean is an archipelago of 26 ring-shaped atolls. Every island within them has a private beach with its own reef. The views are stunning as well. Every morning in the Maldives is met with the bluest of skies and the clearest of waters. You'll also get to greet the day with stingrays, sharks, tropical fish, crabs, and sea turtles. Being in the tropics also means lots and lots of great weather and sunshine! Although it's hot and sunny all year, the best time to visit is between November and April.
Rest and relax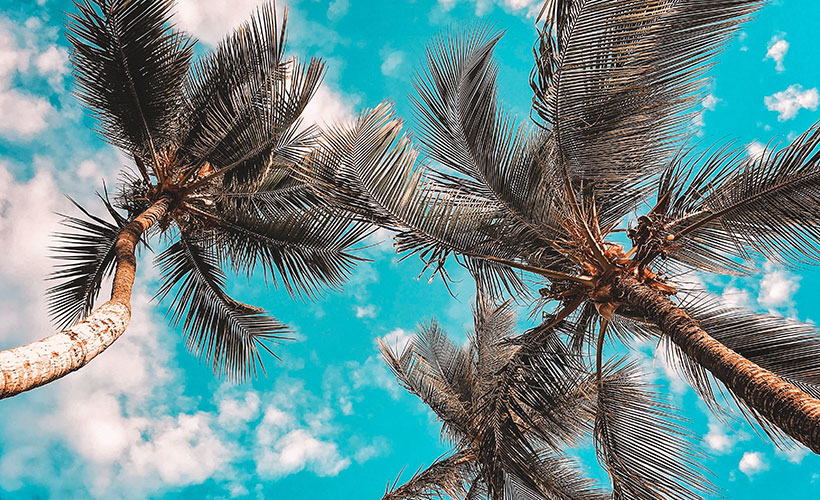 To say that couples are usually exhausted after their wedding ceremony wouldn't be wrong. After the stress of planning and the days-long festivities, all honeymooners want is to kick back on a beach in the middle of nowhere. If you're yearning for a week of jumping into your own dive pool with ocean views, relaxing massages, snorkelling through live coral reefs, and lazing by the pool, then a private island in the Maldives is the spot for you.
It really is as romantic as they say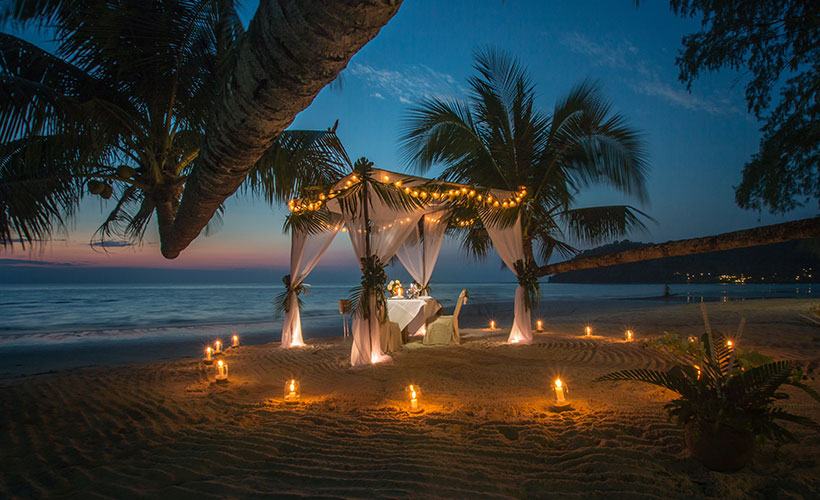 We can chalk this one up to privacy and the gorgeous, calming views. Most hotels and resorts take up an entire island of their own and offer villa-type accommodations. You'll likely have your own private pool, private entrance into the ocean, and maybe even a private beach if you're not in an overwater villa. Pair that with gorgeous sunsets, sounds of crashing waves, and a few candles for a romantic evening that's hard to beat. What better way to start your marriage, right?
---
Prefer a city fling versus an island romance? Head over to this amazing metropolis in India!
---
Plenty of awesome activities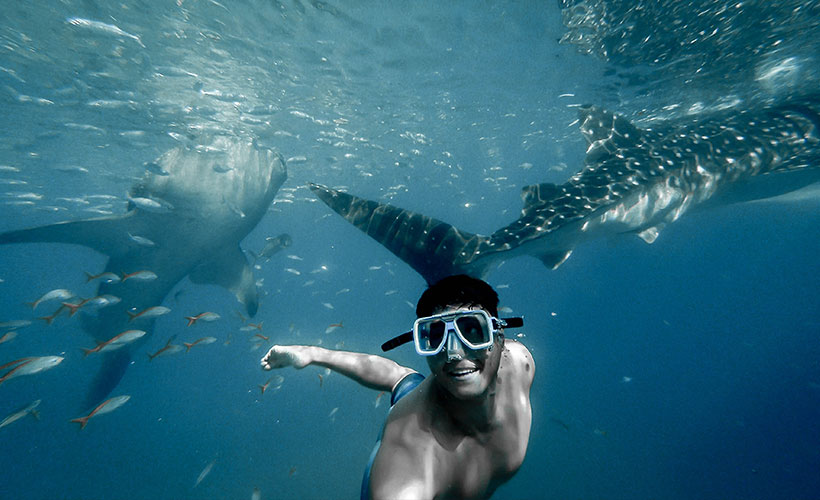 As fun as it can be to lounge around and do zilch all day, there are plenty of activities worth doing. Especially when you're in a place abundant with underwater fauna. If you're a diver, don't miss out on a chance to swim among the amazing local marine life. Even if you don't dive, there's always the option to snorkel instead. Besides these, you can also kayak your way around one of the many beautiful blue lagoons nearby. If you're lucky, simply swimming in the vicinity of your villa will give you plenty to marvel at.
In addition, if swimming with whale sharks also happens to be on your bucket list, you can tick that off in the Maldives. Head over to South Atoll where these enchanting creatures can be found all year round. These gentle giants are friendly even though some of them are a whopping 40 feet.
Creature comforts
When you hear the word 'Maldives', one of the mental images that pop up are almost always overwater bungalows. A couple of nights checked in an overwater bungalow here is a must. Enjoy breakfast in bed with epic sea views or look down through your fish window in the floor. You could even jump off your balcony into the sea or perhaps have the choice of your own private pool. Or better yet, some villas have it all. Of course, you can also expect the service to be top-notch.
Hop from island to island in style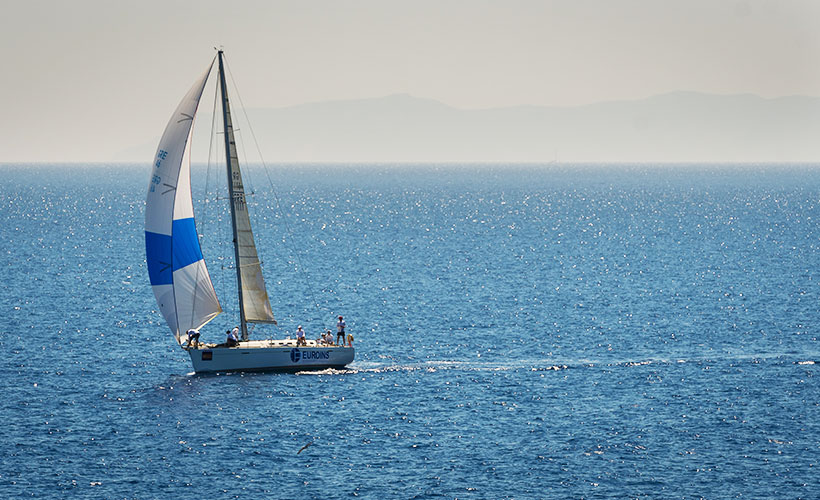 Feeling fancy? Here's a great way to get from island to island that isn't necessarily the most expensive. This is also especially great for those who adore the water. Renting a catamaran will allow you to spend entire days seeking out the best spots to snorkel, dive, or kayak. We'd say that this is probably one of the top things to do when honeymooning in the Maldives. Sunset tipple followed by romantic dinner aside, of course.
Action-packed romance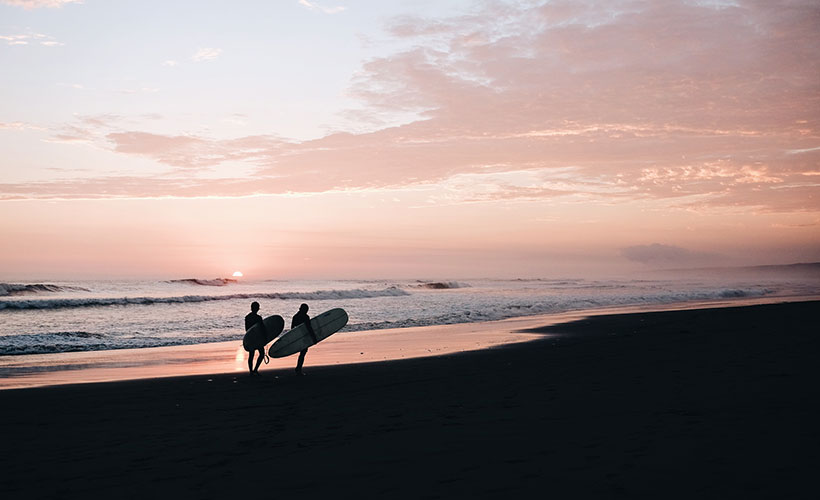 Okay, so perhaps some of you lovebirds live a more adventurous life or are more inclined to a sportier lifestyle. Well, you can have both adventure and romance at the magical Maldives! You may not know this, but the Maldives has some super epic surfing spots.
Similar to liveaboards for diving, there are boat trips that accommodate surfers, carrying them to various surf breaks around the islands. However, there are a few breaks that are private. It may seem odd, but some hotels have private surf breaks where only their guests can surf. If you're a serious surfer, definitely consider a hotel with its own surf break. It'll also ensure there won't be a huge amount of surfers.
29352, 27997, 27295
Get all the latest travel stories from Zafigo. Follow us on Facebook, Twitter, and Instagram.