Zamina Zainal Ariffin's love for our four-legged feline friends began at a tender age, and she has been breeding show quality cats for 20 years now. She's the proud mum to 15 grand champions, 10 divisional winners, and one of her cats was ranked 9 out of 25 competing cats from Europe, Asia and Latin America.
Zamina participates in international competitions at least once or twice a year, entering two or three of her cats each time. She often travels alone with her precious felines, lugging them with her in carriers in and out of airports, through cargo holds, animal quarantine facilities and hotels – at times, in rather strange locales that could involve travelling time of up to 23 hours. Zamina's mantra is simple: Have cats will travel! To date, she and her prized furry friends have been to Finland, Germany, Netherlands, Switzerland, Thailand, Indonesia and Hong Kong. She tells us in detail what this specialised form of travelling with cats entails.
1. Send your cats for health checks
All cats require vaccinations, micro-chipping and rabies shots before they fly. The World Health Organization (WHO) has categorised countries into groups and for each group, different regulations apply. Your cats will also need to be checked by a local vet to ensure that they are ready and in suitable form for a flight. The health check must be done within 10 days prior to departure and in accordance with the Nipah virus test that the EU insists on.
2. A chip off the block
Micro-chipping is essential to keep track of your pets, in case it goes missing during the journey. The process takes only a few seconds, and your pet will not react any more than it would to a vaccination. Note that pet microchips are not tracking devices. They are radio-frequency identification (RFID) implants that provide permanent IDs for your pet; the micro-chip will last your pet's lifetime. Since there's no battery and no moving parts involved, there's no worries about needing to recharge, replace or risks of wear outing.
3. Pet passport
Like any other traveller, your cat will need to have a passport too, which contains all details of your pet – including photos and microchip number – and shows that it has acquired the necessary vaccinations. Your cat will also need to be quarantined for seven days at MAQIS (Malaysian Quarantine and Inspection Services) in Sepang or you can apply for home quarantine, which is subject to approval.
4. Cabin or cargo?
Every airline has its own regulations when it comes to whether your cat can be in the cabin with you, stay in the hold, or be sent as cargo via freight forwarders. Cats that weigh 8kg and below are usually allowed to be brought into the cabin, whereas those that weigh more than 35kg will need to be checked in as cargo and placed in the hold.
For flights over two hours, Zamina prefers her cats to fly with her in the cabin – although some airlines travelling in and out of Bangkok, Kuching and Bandung do not provide this service. The cats will then be placed in the cargo hold. As for Europe, when in-cabin space is available, she will keep her cats (in their carriers) tucked away under her seat.
It's important to be as discreet as possible so that most of the time, other passengers are not aware that you have a live pet with you. The pet is supposed to remain inside its carrier at all times, except during security checks when they need to be hand carried while the carriers are passed through the X-ray.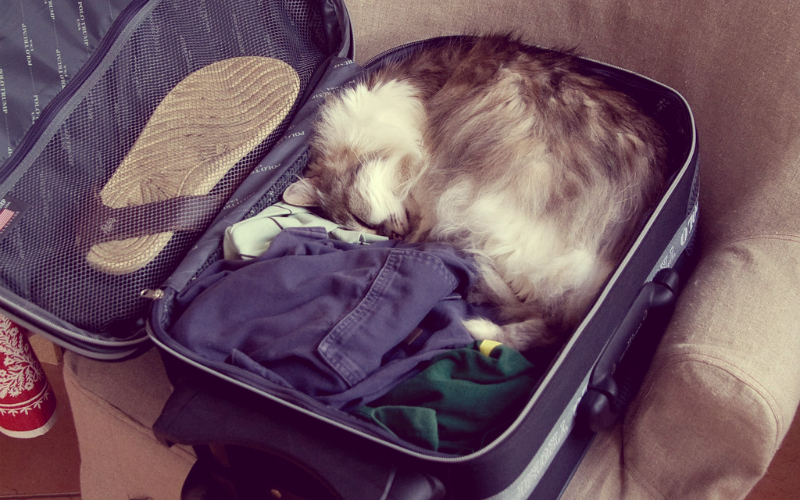 5. Packing for your pet
Depending on the airline and the airport that you will be departing from, it's best to have a maximum of two check-in luggage: One for you and one for Miss/Mr Feline. The essentials you need to pack for your cat include food, sand, litter box, feeding bowls, shampoos, brushes sprays, and anti-static sprays for chilly weather. Be sure to pack along the cat's beddings and toys to create a familiar sense of smell, sight and feel. Don't forget to bring a show or play tent for your cat. It's also a good idea to let your cats fast four hours prior to a flight, to avoid 'mishaps' onboard.
6. Hail a pet cab
So you have your bags packed, the cats are ready to go, and the taxi's waiting and honking… but wait! Land transportation can be a hurdle in some countries. In Malaysia, for example, pets are not allowed on public transport. So, make sure you hire private pet taxis that can ferry you to and from the airport, such as Pet Taxi Malaysia and Pet's Pet Taxi.
7. Weighing in
Flight fares for your pets are decided by weight, and it varies from country to country. As a guide, when travelling from Malaysia to Europe, the charge is about EUR200 (MYR925) whether in cabin or in the holding area. For flights from Kuala Lumpur to East Malaysia and Bangkok, you can expect to pay around MYR22-25 per kilogramme.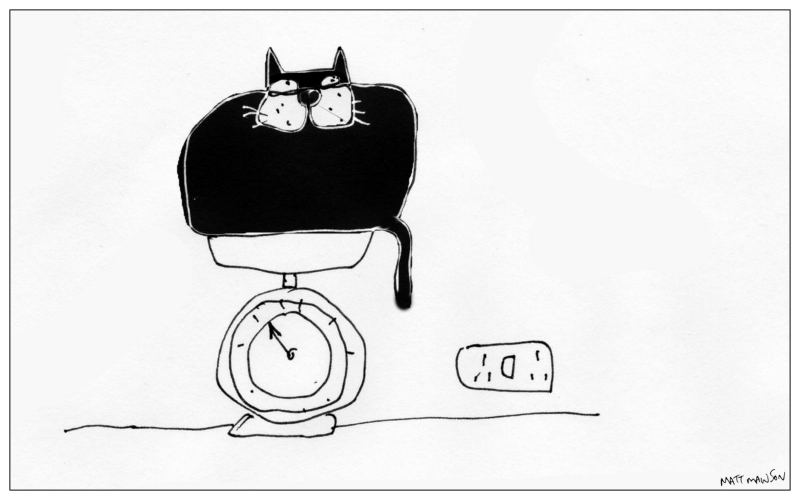 8. Cats, customs and immigration
Upon arrival at an international city, you and your cat will need to clear customs and immigration just like everyone else. As long as you and your feline friend both have all the necessary documentation in order, the process should be smooth sailing. Very often, the actual destination we need to head to involves onward travel, whether by air, road or rail. Zamina would load all of her cats and their carriers onto a trolley and admits that if she's travelling with more than two cats, it can be quite a challenge and thus helpful to have someone tag along with her.
9. Feline first, human later
When selecting a hotel, make sure to find out their policy on checking in with animals. The good news is, more and more hotels are opening their doors to pets. After checking in, the first thing you need to do is set the dirt pan out for Miss/Mr Paws to unload. Then it's time for fluids and food. When the cats are settled in – let them sniff around and stretch – you may want to head to the grocery store to stock up on meat and chicken for them. It's good to feed the cats protein to keep their body weight up and ensure that their coats have a pristine shine for the show. Only after all that is taken care of does Zamina unpack her own things and hopefully, get to unwind.
10. Heading home
The process repeats itself on the return leg, only in reverse order. Upon arrival, the cats are scanned for the micro-chip once again and begin a 7-day quarantine at MAQIS. That's 7 days in absolute solitude, away from the outside world and their other feline friends. This is to ensure that they do not contract or pass on any diseases. They can also be quarantined at home and most show cats are.
If you would like to know more about travelling with pets, relocating them, or showing and breeding cats, contact Zamina at [email protected]

Read Next: