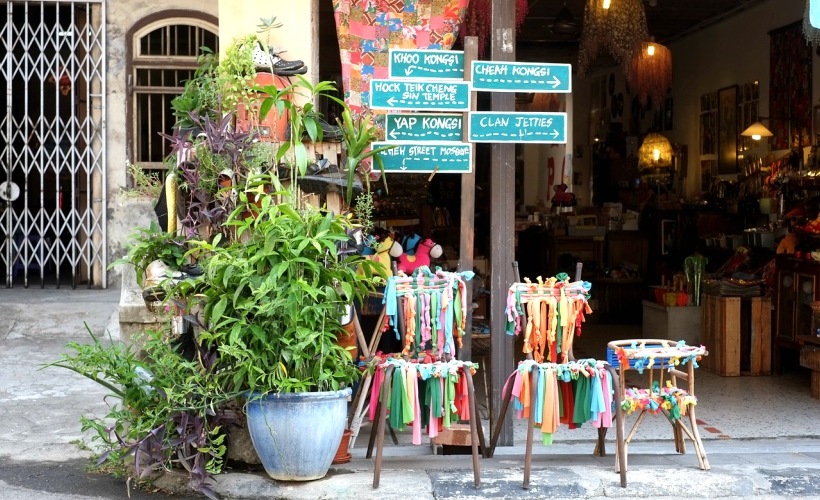 As a cultural melting pot, foodie hub and historical hotspot, Penang has become a major tourist destination for both Malaysian and international tourists. However, with so much to do here, it comes as no surprise that the island's main landmarks can be crowded 365 days of the year. If you're staying a while and are sick of the hustle and bustle, try this list of alternative activities:
BEST VIEW
Skip Penang Hill
See Muka Head Lighthouse
Gazing down at the twinkling lights of George Town from the peak of Penang Hill is certainly worth ticking off the list. However, if you're seeking something a bit more tranquil and wish to avoid the crowds, head to Muka Head Lighthouse at Penang's National Park. It's not easy to get to – prepare for a sweaty hike through the forest! – but the stunning views of Penang's coastline will revitalise a tired body and mind. Climb up the twisting staircase to the top and perch yourself on the balcony to watch white-tailed sea eagles soar and be soothed by the sound of the crashing waves below.
BEST BEACH
Skip Batu Ferringhi
See Gertak Sanggul
When you have eaten double your weight in Penang's famous hawker food, what better place for an afternoon doze than the beach? Batu Ferringhi is Penang's most popular beach and while it's beautiful, you will likely have to battle for towel space on a busy day. Head to Gertak Sanggul instead. I stumbled across this beach during a drive around the island and found it to be the perfect place to digest both my thoughts and my food. Nestled along the southern coast of Penang at the edge of a quaint fishing village, it's rarely frequented by tourists and so, is the epitome of calm. Come here with a good book and watch the boats and your worries float away.
BEST MARKET
Skip Batu Ferringhi Night Market
Every Sunday, the grounds of Hin Bus Depot spring to life with a small artisan market brimming with local crafts and trinkets. Handmade batik garments, natural cosmetics, mouth-watering food and statement jewellery are just some of the treasures on offer at this weekly affair, which sees new stalls springing up each week. While you won't find the same offering of cheap clothes available in Batu Ferringhi, you will come across plenty of unique gems unavailable anywhere else. What's more, by buying something here, you are supporting local artists and craftspeople. For the perfect Sunday, take a yoga class at nearby Wholey Wonder and peruse the market stalls before crashing on the grass at Hin Bus Depot to tuck into a tasty lunch.
BEST FOR A COFFEE AND CATCHUP
Skip Starbucks
See The Alley
Let's face it: I can go to Starbucks anytime. Despite having a three-letter name, they can never get mine right! If I'm in need of an afternoon energy boost or want somewhere to chill with friends, The Alley at Stewart Lane is my top pick. Why? One word: Churros! The small and simple café is famous for the warm doughy delights, which offer crispy skins and fluffy centres in good, equal measure. Paired with a selection of sauces (try the salted caramel) and a steaming mug of coffee, it makes for the perfect afternoon pick-me-up. The only downside of going with friends? Having to share.
BEST BAR
Skip Love Lane
See Magazine 63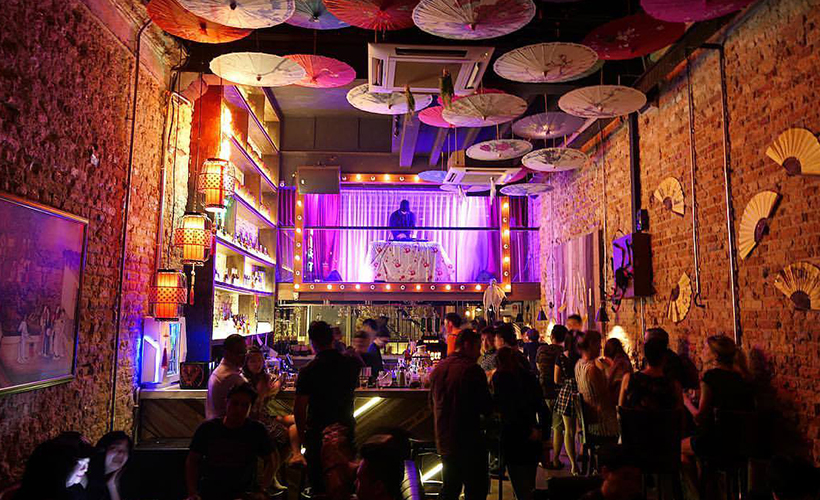 Walking through Love Lane at night feels a bit like being in a bizarre video game – you have to dodge and leap over dozens of pushy bar promo staff to get to the power up i.e. a refreshing cocktail or mocktail at the end of a busy day. On top of that, the crowds and noise continue to swell as the night goes on. Ditch the hectic nightlife and head to Magazine 63 on Jalan Magazine instead. Nestled behind an inconspicuous doorway, it's quite a challenge to find; but trust me, it's worth it. Behind its shabby exterior sits a trendy speakeasy dripping in vintage class, with a unique cocktail menu to boot. Add to that cosy seating, regular live bands and DJ sets and you've got yourself the perfect watering hole. A word of warning: at bars this trendy, drinks don't come cheap.
BEST UNIQUE PHOTO SPOT
Skip 3D Trick Art Museum
See Penang Avatar Secret Garden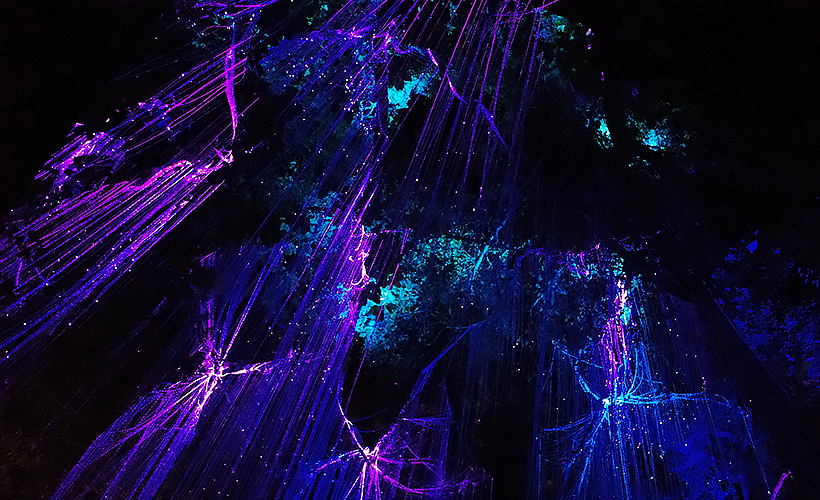 Trick art museums have seen a surge in popularity in recent years, but once you've seen one, you've seen them all. If you're hoping to get some unusual snaps for the 'gram, head to Avatar Secret Garden at Tanjung Tokong before sunset instead. When the daylight fades, the mini forest is transformed into an enchanted land that is alive with dazzling lights in myriad hue. A near replica of the mystical land of Pandora in Avatar, this hidden gem is sure to take your breath away.
BEST CAFE WORKSPACE
Skip Co-workingspaces
See BEAN Sprout Cafe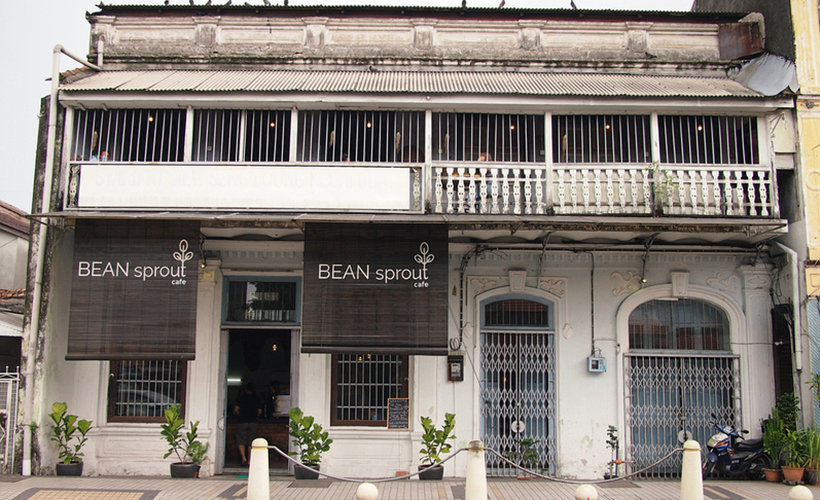 Co-working spaces certainly have their place and I'd be the first to praise them for their reliable Wi-Fi and endless networking opportunities. However, when in Penang, you might as well soak in the atmosphere while getting some work done. Enter BEAN Sprout Café. Set in a beautiful two-storey heritage building, this relaxed coffee shop is a good spot to escape to when you need to get stuff done and dusted. If the rustic décor and chilled music fail to inspire, sit and work from the balcony which offers great views of the hustle and bustle of George Town. Failing that, their delicious coffee or tasty brunches should be enough to set the brain cogs into motion.
BEST CITY CENTRE OASIS
Skip Armenian Park
See Garden at 23 Love Lane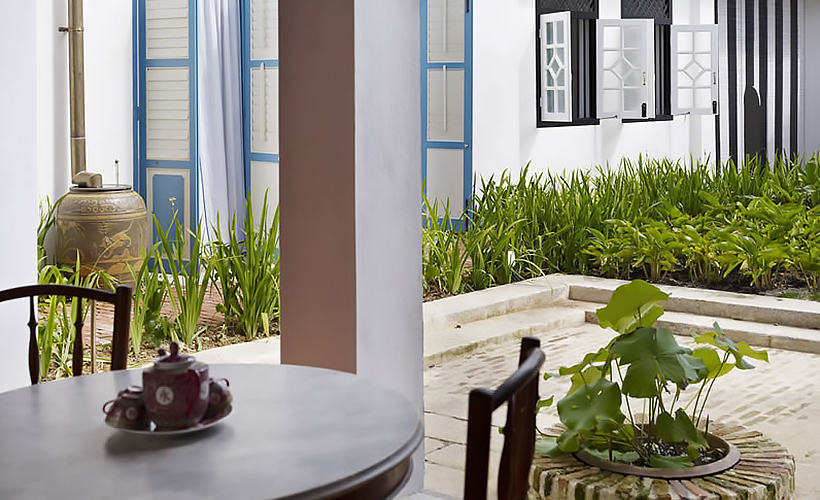 Who knew that such a serene oasis existed along hectic Love Lane? Well, it does, and it's in the form of this boutique hotel's stunning garden courtyard. It's the ideal place to escape the mid-afternoon sun and catch up on some reading over a refreshing drink. Non-staying guests are welcome to enjoy the garden courtyard provided they purchase something from the hotel bar. Coffee al fresco amid restful settings? Who can say 'no' to that?
Get all the latest travel stories from Zafigo. Follow us on Facebook, Twitter, and Instagram.