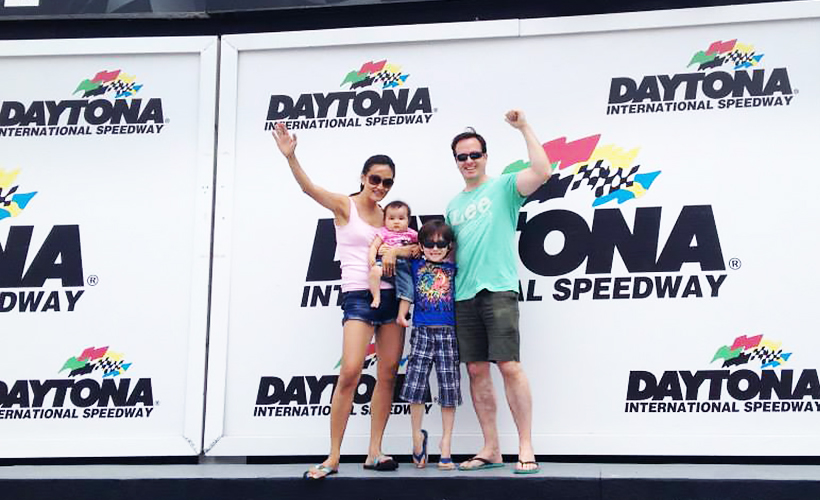 I had travelled rather extensively prior to being a mother, but now it seems that people are more interested in how I do it with my children in tow. Also, I had never thought it extraordinary that all my children received their passports before they turned a month old. They'd all given photographers a run for their money, trying to capture a newborn with eyes opened, a requirement for a passport photo. With the last child, we talked the photographer into letting us take the photo ourselves and all she had to do was print and charge us!
My family's biggest and most dramatic trip by far is a seven-month stint in North America. We started this big trip from Dunedin, New Zealand, where my husband is originally from and where I gave birth to our second child. As soon as the baby turned a month old, my husband and I packed up our lives and that of our four-and-a-half-year-old, and boarded a plane for Kuala Lumpur so that my family could meet our newborn before our big adventure.
We stayed in Kuala Lumpur for three weeks before getting on another plane to our first stop: Atlanta, Georgia. This was the beginning of an extended travel-cum-research trip which took us, as a family, from Georgia to South Carolina, New York, California, Las Vegas, Florida, the Bahamas, and Mexico.
While there were some testing times for all of us, we were all enthralled by alligators in the Savannah, mesmerised by the Christmas festivities and lights at New York's 5th Avenue and Times Square, and hypnotised by the sunrise at the Grand Canyon. The kids high-fived Transformers characters in Las Vegas, cheered medieval jousters, and partied with Mickey Mouse on the Disney Magic Cruise. They learned about animals, science and history from aquariums, heritage sites, discovery centres, and museums. But most importantly, we all learned about people. And as young as the baby was, we all acquired the ability to become adaptable to changing environments and circumstances.
At the end of the seven months, we returned home with some truly amazing memories that will surely last a lifetime. When people ask me how we managed such a big trip with two small children, I often give different answers, but they can be categorised neatly into the following five things:
1. Sort out your wheels
With little children, I find that travel is SO much easier with a car, not only for carting your whole house with you (I'm not kidding) but also for stopping anytime and anywhere you need to. When travelling for an extended period of time, you may want to consider purchasing a car, depending on which country you are in.
At first, we rented for a couple of weeks before deciding to buy a minivan. It was hilarious that we had to upsize – in true American fashion – our rental car to a minivan because of the kids' car seats and our luggage, so lesson learnt there. At the end of our stint, we sold our dear Toyota Sienna for a similar price to what we paid.
2. Rest your weary head
I always try to book my family into accommodation that has kitchen and laundry facilities. The importance of having a kitchen/kitchenette cannot be overstated. Eating out all the time can be expensive, so being able to come back and cook up something for the family helped us stretch our budget further. This was especially nice in Las Vegas. We were out a lot during the day but came returned in the evening to all the conveniences of our own home.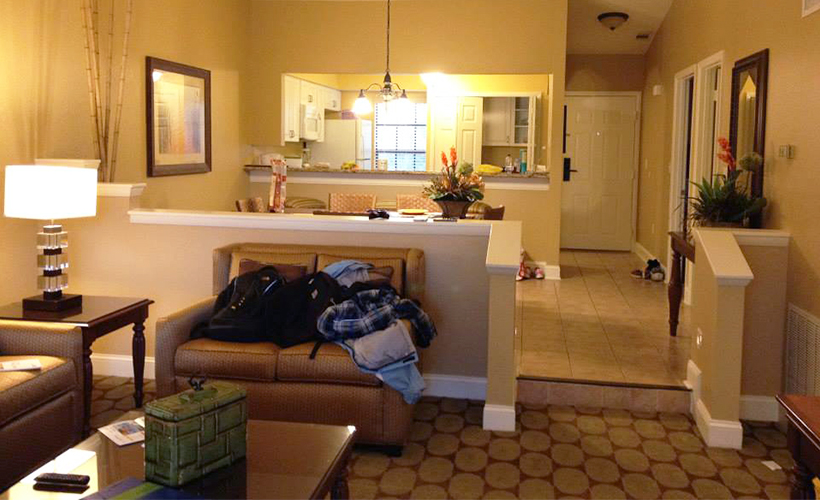 Accommodations that have these facilities are also typically more spacious, so the kids have a lot more room to spread out in. With Airbnb, you can rent whole homes, rather than rooms, and most places have cheaper rates the longer you stay (I usually go for the weekly rates).
3. Take some time out
It goes without saying that caring for the wee ones can be overwhelming at times; at home on a day-to-day basis, and even more so while travelling long-term. With this in mind, I find it is very important for my husband and I to have some 'us' time to restore some sanity!
Consider going to places which offer crèche-type facilities. This is one of the reasons why my family went on a Disney Magic Cruise to the Bahamas for four days and three nights. The ship has an on-board crèche for our baby, and a supervised play centre for our five-year-old (he turned five during the trip). The liner stopped a couple of times for shore leave, which gave my husband and I some much-needed time together to explore all the sights and sounds of Nassau in the Bahamas, without having to worry about the kids.
Similarly, we have often hired a nanny for occasional date nights. Most cities have reputable baby-sitting agencies. In Vegas for example, our lovely nanny from Artsy Nannies did arts and crafts with the kids while my husband and I caught a Cirque du Soleil show.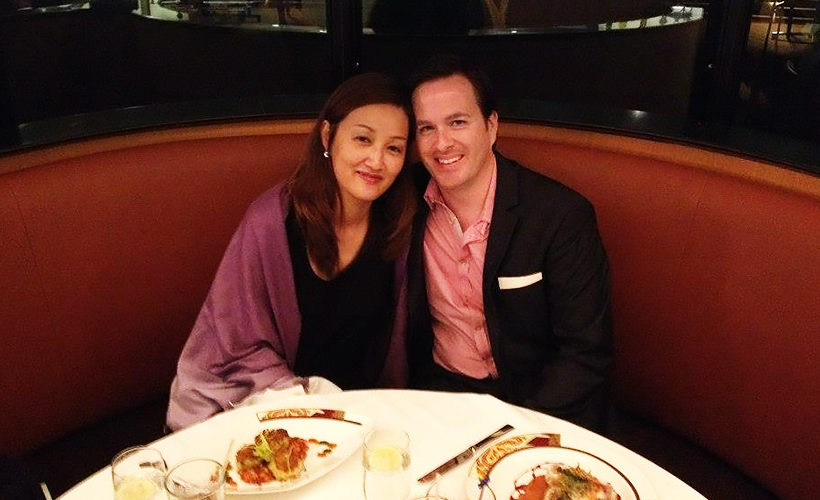 4. Get a good support system
For every destination we headed to, I joined Facebook groups for local mothers. Through that platform, I asked fellow mums for things to do with the kids and there were almost always good recommendations you won't usually find in guidebooks.
Gainesville, Florida for example didn't look like it had much to offer, but my Facebook friends gave us great tips on where to go blueberry picking that was only 20 minutes away from where we were staying. It is also through the Gainesville Moms Facebook group that I found a sprawling retirement home for horses where kids can hand-feed the animals, a local swamp trail infested with large alligators that you don't have to pay a single cent to see, as well as the beautiful Ginnie Springs for a free Easter egg hunt… under water!
5. Don't sweat the small stuff
When you travel, you're vulnerable to the unexpected and unpredictable. When your flights are delayed, and then delayed again (yes, this happened from New York to Gainesville), it's okay for the kids to chow on takeout. Even if they've had it just yesterday. It's perfectly fine for them to stay up late or to miss an afternoon nap; like when you need to squeeze in one more last magnificent site (like the pyramids of Chichen Itza!).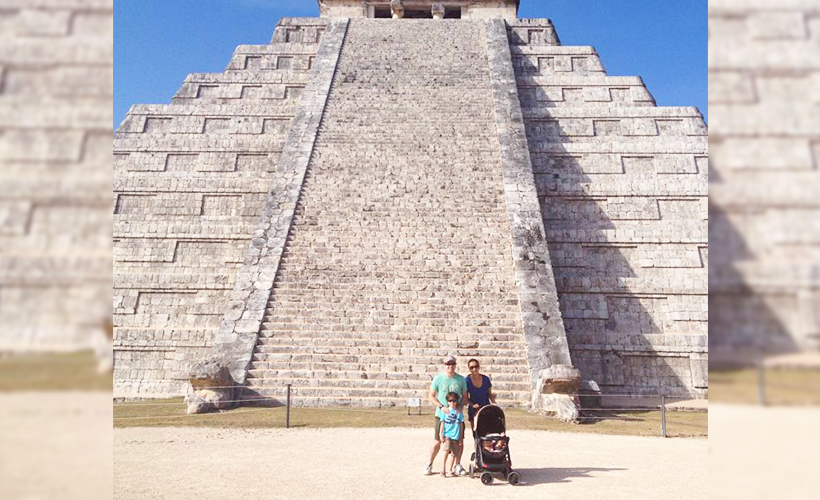 Also, don't feel guilty if the baby licks an ice cream, especially if it has a unique local flavour. And oh, it will not kill them if you have to use the hotel shampoo or any soapy liquid to wash their bottles and eating utensils. After all, these are adventures that will make memorable stories, and as Aristophanes put it, "I'd like nothing better than to achieve some bold adventure, worthy of our trip."