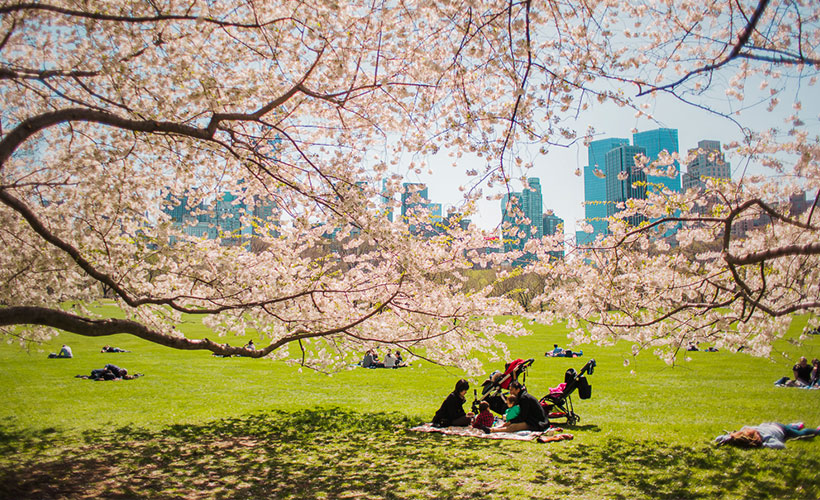 Travelling to Japan to witness the magic of cherry blossom season is undoubtedly on everyone's travel bucket list. Planning on making the trip to catch the blooms this year? Brush up on your hanami (flower viewing) etiquette with these hanami expert-approved tips:
What to bring
Picnic tarp – one that's large enough to comfortably accommodate everyone – and all the food!
Delicious picnic spread. If you're not much of a packer, there's normally a veritable feast of street food at the parks. Onigiri (rice ball), takoyaki (octopus ball) and yakitori (skewers) stalls temporarily operate at most parks.
Disposable plates, cups, utensils and napkins for all your dining needs.
Blanket or jacket and scarf to help you keep warm, as it can still get pretty cold closer towards the end of the day.
Fully-charged camera or handphone for all your Instagram/photo shoot needs.
Hanami Etiquette
DO go early to reserve your spot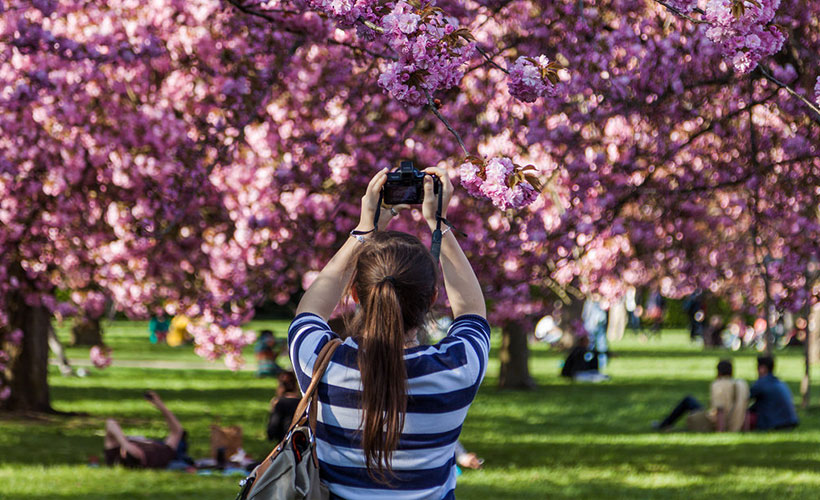 As soon as the parks or gardens are open in the morning, people will reserve the perfect hanami spot. So come early and bring your picnic mat to grab a good spot!
DON'T disturb the cherry trees
The cherry blossoms and cherry trees are there to be admired, not touched! Don't climb on the trees or shake them to get petals to fall or break off branches to use as a prop or souvenir.
DO be considerate
Everyone's here to appreciate the cherry blossoms and enjoy themselves – but don't be so busy having fun that you forget to consider other hanami-goers.
DON'T hog the space
Reserving a space in advance is not unreasonable, especially for large groups, but keep in mind that others may have travelled for the view too. Don't overstay your welcome and put others out.
DO clean up after yourself

Leave your hanami spot as clean and spotless as you found it. Pick up all your trash and dispose of them appropriately.
DO double-check park rules
Not every place is suitable for a hanami, as picnics are not allowed in some places. There are also spots that allow visitors to barbeque, while other places don't. Although it's traditional for the Japanese to bring alcohol to enjoy during their hanami, some places have actually banned alcohol consumption. So do make sure that it's a legit hanami spot and be aware of the rules before you spread out your picnic tarp.

This story was originally published on Traveloka.
Zafigo republished this story in full with permission from the author to hopefully bring the story and the author to a larger audience, simply because good authors and stories should be read by as many people as possible! If you are keen on Zafigo republishing your stories that will be of interest and useful to women travellers especially in Asia and the Middle East, please get in touch with us at [email protected].