There's nothing like a rush of endorphins to get your day started, and Delhi's got everything you need for that: Soothing green pastures and scenic running tracks. With the air finally clearing up a bit and summer's heat still far away, take to the trails for an invigorating jog to balance out all the indulgences that winter brought on.
Get your heart rate up while feasting on gorgeous views at these parks that are populated with just enough people to help you feel safe, but not so many that they turn your run into an obstacle course!
Aravalli Biodiversity Park, Delhi
Vasant Kunj Institutional Area, Vasant Kunj II, Vasant Kunj, New Delhi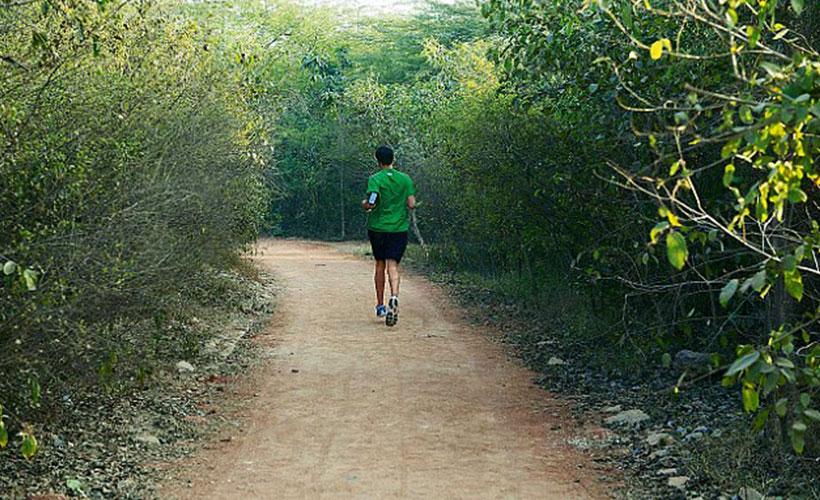 Flanked by the posh neighbourhoods of Vasant Kunj and Vasant Vihar, this forest spreads across 692 acres and is a true sanctuary in the city. It's easy to access, and has a dirt track that you can brisk walk or run along for a good workout. You'll also find it fairly populated with other walkers and runners, making it safe and secure for women travellers. Plus, there are plenty of birds to identify and observe, along with the occasional fox sighting.
Lodhi Garden
Lodhi Road, Lodhi Gardens, Lodhi Estate, New Delhi
The Lodhi Garden is vast, green and well-maintained, and is also a historical landmark as it houses the tombs of Lodhi and Sayyid rulers. Whether in the morning or evening, you'll find yourself among groups of yoga practitioners and regular runners. It's also a popular spot for picnics, especially on weekends, so why not pack a Sunday brunch basket and lounge about after your run?
Deer Park
Deer Park, Hauz Khas, New Delhi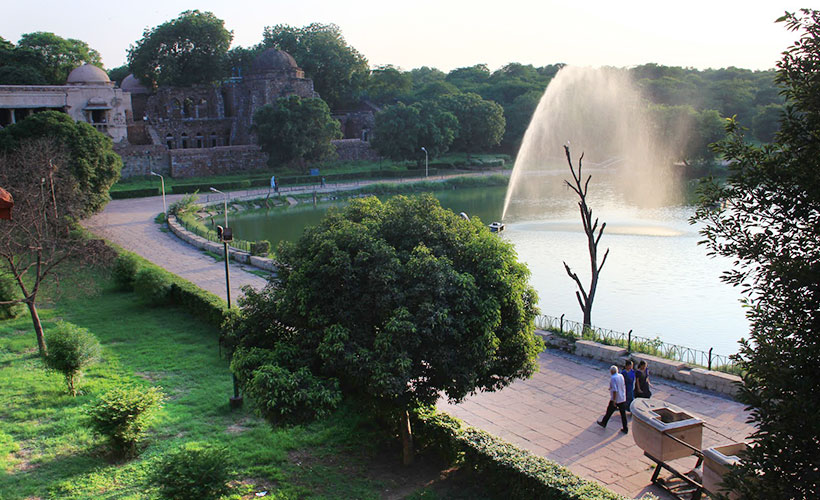 The Deer Park is adjacent to Hauz Khas fort and lake, which means pleasant views all around. sJog around the lake or stray into other parts of the park and after you're done, rest for a moment to take in its peaceful surrounds.
Leisure Valley Park, Gurgaon
287 NH 8, Sector 29, Gurugram, Haryana
Leisure Valley is one Gurgaon's biggest, most popular parks and the one that most of its residents flock to. You'll find runners, walkers, and families with children. There are enclosed areas with flowers, swings and slides and an outdoor cafe where you can get breakfast and coffee.
Nehru Park
Vinay Marg, Chanakyapuri, New Delhi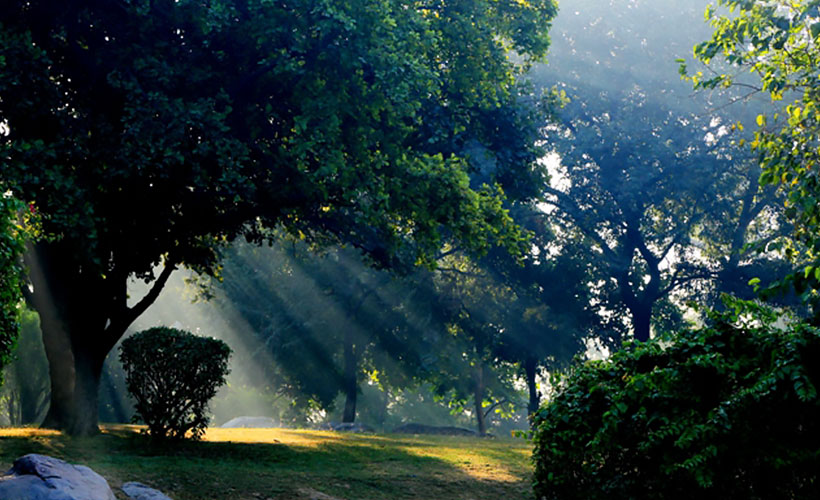 This 80-acre space, part of the Diplomatic Enclave in South Delhi, features sprawling manicured lawns that are a sight for tired eyes. Offering a peaceful and quiet atmosphere, along with plenty of space to run, it's just the place to head to when you've had enough of the city. The Park often hosts musical events in the evenings and occasionally in the mornings too.
Jahanpanah City Forest
Alaknanada, near the Don Bosco School, New Delhi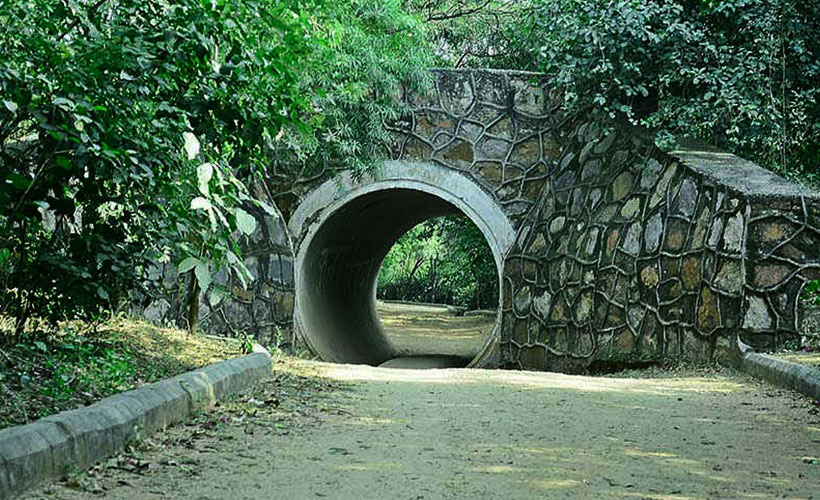 To really take a break from the city, this is the spot to go to. Home to 500 acres of forests, it overflows with flora, fauna, and a complete sense of calm. You'll find plenty of other people working out and running too, since it's one of the biggest green lungs in the city. Seeing as it is a forest area, it can get a bit confusing but keep a look out for milestones that map your distance. Stick to the main path and you shouldn't have any problems.