Over years of flying back home from being out West and observing the disembarkation pattern of guests arriving in India from lands ashore, it's easy to assume that the next step after immigration check and customs is quite often the beauty salon, which we here simply refer to as 'the parlour.'
When abroad, it's often cost that prevents most of us from keeping to our regular beautification rituals, which is why we make a beeline for them as soon as we return from a trip. In India, there is a list of must-do treatments that will leave you feeling like a million dollars, for a lot fewer rupees.
Champi (a.k.a. head massage with oil)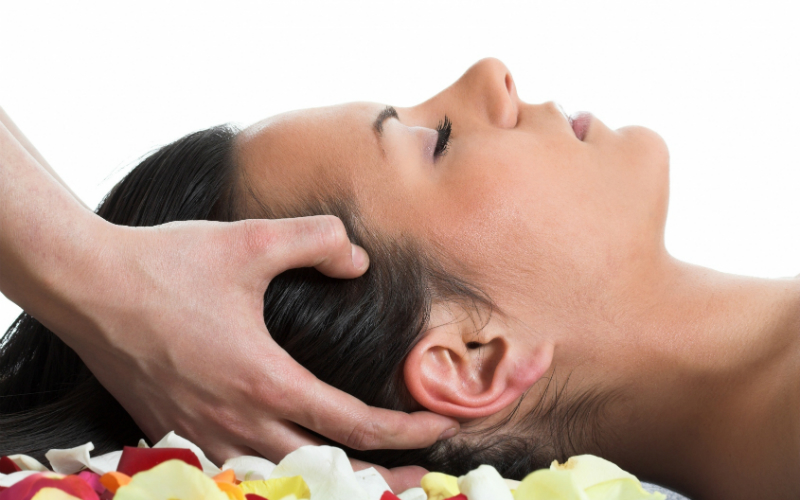 For those of us who went to school in India, there was always that dreaded day of the week when our mums and grandmums decided to slather our scalps with copious amounts of coconut oil to keep our hair black and shiny. A slithery night later, we diligently scrubbed the grease from our strands to reluctantly admit that the extra moisture did us good and the stimulated circulation to our scalp did us better. Luckily, this service is now available at most salons, with the added advantage of a trained staff member taking on the task of degreasing our hair. With special massage techniques literally at their fingertips, your head will feel like it's in a whole other space – and a happy one, at that.
Did you know? The English word 'shampoo' comes from the Indian word champu, which follows the head massage, champi.
How much? Anywhere from INR200 / USD3 onwards
Waxing & threading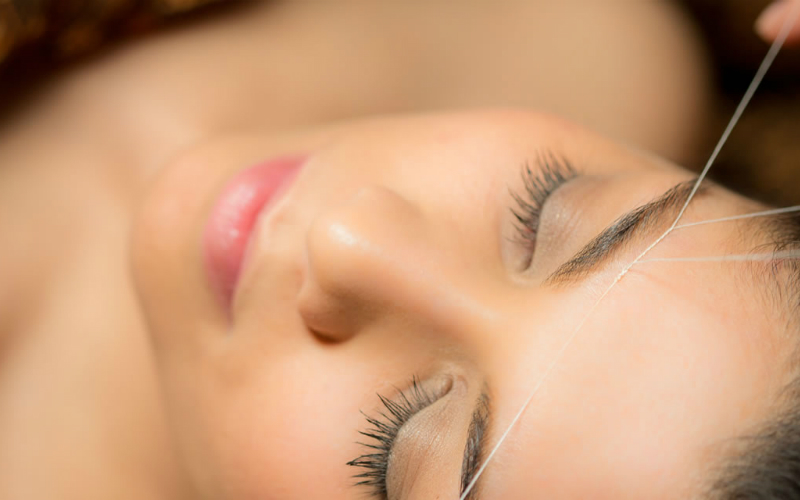 Yes, we are a hirsute nation. Even for the lesser hair-laden lasses among us, periodic hair removal is considered as routine as doing your grocery shopping. A purely functional task with no glamour attached to it, every salon will have a waxing chamber and lest you be alarmed when the moment strikes, asking you to step into a decidedly non-trendy gown is part of the package.
Threading is as commonplace and gets the same jobs done, though it usually requires more skill and practice from the beautician. But it's fair to say that you're in safe hands.
How much? Anywhere from INR50 / USD0.75 onwards
A roughed-up pedicure
Due to our climate and city infrastructure, open-toed footwear is the norm here, which means unavoidable brushes with dust that leads to our feet needing some tender loving. Part pampering and part pseudo-surgical-procedure, periodic pedicures keep our feet pretty and also really clean. Interestingly, in the Northern cities like Delhi, it is the trend that pedicures for women are performed by male staff, who graciously get on one bended knee to serve us hand and foot with a thorough scrubbing and some tough love.
How much? Anywhere from INR350 / USD5onwards
The Ayurveda way of life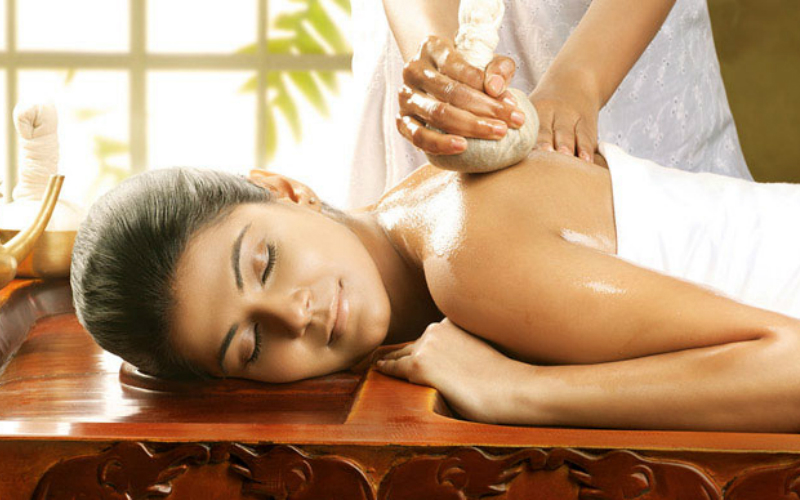 This ancient 'knowledge of life' is a belief system and science that is rapidly gaining acceptance as an alternative to Western medicine. Cosmetic procedures tend to be less contentious and undoubtedly leave us feeling better inside and out. A number of spas and some salons specialise in facials, body scrubs and body wraps that follow the rituals as prescribed in Ayurveda. Need to kickstart your trip and get over your jetlag? Opt for a therapeutic massage with the pressure adjusted to your liking, and you'll find the stress melting away with the hot stones and rice pouches strategically placed to do exactly that.
How much? Anywhere from INR800 / USD12 onwards
Plain old hair washing!
This may sound like an odd thing to outsource but it is genuinely one of life's simple pleasures. The only explanation for its popularity, other than your home hot water supply running out in the winter, is that it's so cheap. It's also very relaxing to sit back and let someone else do the lather, rinse, repeat.
How much? A good hair wash is priced anywhere between INR100 to INR500, and with a salon that you feel comfortable with, it's usually done with products from respectable brands such as L'Oreal or Wella. That's an average of USD3-5 to sit back with your feet up and let your hair down. Two words: Why not?

Read Next:
Get all the latest travel updates from Zafigo. Follow us on Facebook, Twitter, and Instagram.