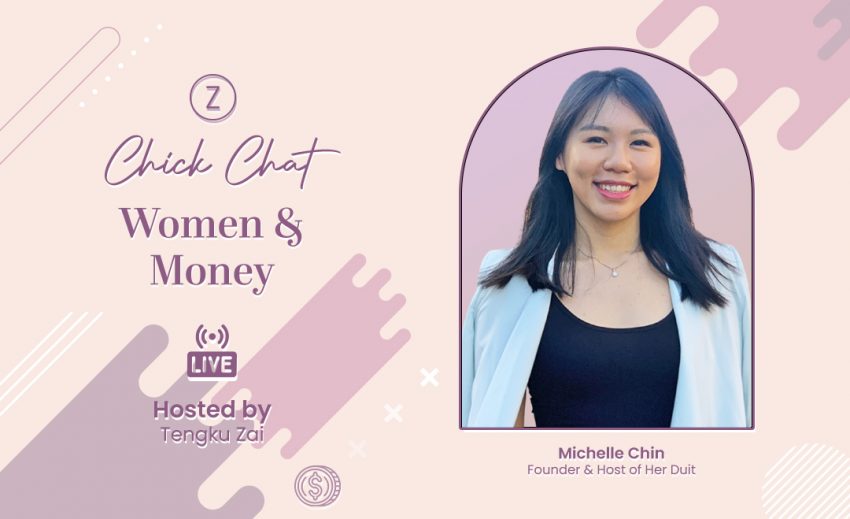 Subscribe to our new

Telegram

channel for the latest updates.



We've spoken about mental health, now let's talk about our financial health. For this #ChickChat session, we're excited (and relieved) to speak to finance expert Michelle Chin, host of Her Duit podcast! Watch on to find out how you can better understand your relationship with money and develop healthier spending habits! Who knows? You might be inspired to invest beyond your wardrobe. #speakingfromexperience
Some of the questions we ask:
With things going back to 'normal', what are some things we can do to recover or restart our savings?
How could languishing have affected our money habits?
What should we be aware of regarding income/savings as we emerge from the pandemic?
How much savings is enough savings?
If there's anything women should be spending on or investing in, what is it and why?
If you like what was shared over this short chat, Michelle has a lot more useful and practical tips which she dives into more detail on on her podcast, so do follow her show Her Duit on Spotify or wherever you listen to podcasts. Do check out the link on her Instagram bio too for discounts to some of the savings and investing platforms Michelle may have mentioned.
If you like these knowledge sharing sessions, turn on the notification for our posts on Instagram so that you don't miss live #ChickChat sessions!

46338, 31443, 30382
Follow Zafigo on Instagram, Facebook, and Twitter. Sign up for our bi-weekly newsletter and get your dose of travel tales, tips, updates, and inspiration to fuel your next adventure!