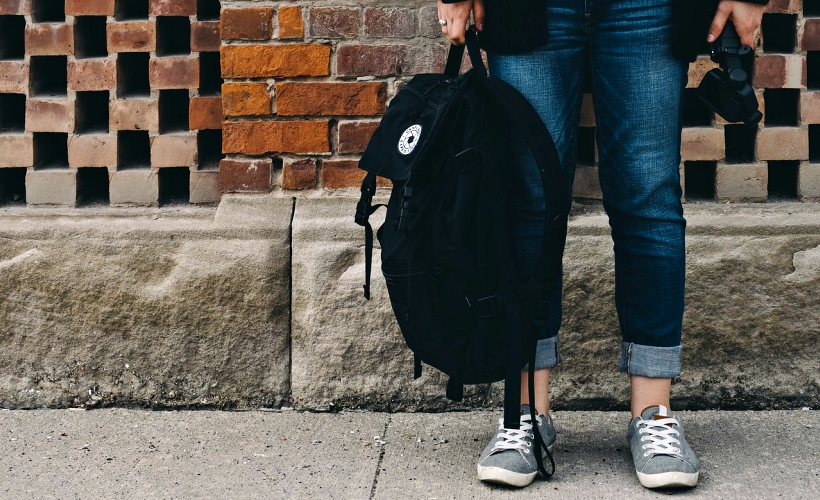 Social media is now more accessible than ever and because of that, FOMO (also known as the 'fear of missing out') is on the rise. People who once only dreamed of backpacking are being inspired by other travellers to seize the day. And they're doing just that. There's just one problem backpackers these days seem to have in common: long-term planning in terms of finances.
Thus, begpacking started.
In a nutshell, a begpacker is a backpacker who begs for money throughout their travels, typically on the streets, to fund their way through. The begpacker trend has grown exponentially in Southeast Asia, especially in cities such as Bangkok, Hong Kong, Singapore and Kuala Lumpur. That's not to say that the likes of them don't make an appearance in smaller towns.
Recently, a photo went viral of a female begpacker meditating for money in Phu Quoc, Vietnam. Tran Chi Dung, tourism chief in Vietnam's Kien Giang province, spoke out by reminding foreigners that, "Tourists begging for money violates Vietnam's national ban on street begging."
But aside from breaking the law, there are other moral issues associated with the begpacking trend. Mainly because begpackers are Caucasians from western countries (who aren't actually destitute or truly in need) begging from a populace that sometimes earns as little as USD3 per day. With that in mind, here are three alternatives to ensure you don't ever have to begpack:
Hitchhike
While hitchhiking around Asia isn't as common as it is in Europe, it's still possible and is definitely better than landing into legal trouble in say, Vietnam. ZafigoX 2017 speaker Petrina Thong managed to hitchhike solo from Sweden to Malaysia and shared her adventures at this year's ZafigoX.
Cycle
Cycling is a skill most people have, so why not utilise it? Not only do you save money on transportation, but if you bring a portable tent, you also save money on accommodation! ZafigoX 2017 speaker Jin Jeong has cycled through 67 countries, roughly over 62,000 kilometres, and shared the life lessons she's learned along the way in the video below. However, if you prefer a faster travel option then you may also consider a motorcycle.
Plan
Research, research, and then more research – if you want a perfect holiday sans begpacking, then study and compare the prices of accommodation, transportation, entrance fees to sights and daily costs in general. If you're a heavy drinker, don't forget to factor in the costs of alcoholic beverages too which normally range from country to country. If you really can't afford to take a break, then maybe look into working to pay your travels as you go?