1. Aqua therapy
Where
Qatar Airways' Al Mourjan Business Class lounge at Hamad International Airport, Doha
What
Decadence is the word that comes to mind at this handsome lounge that lets you luxuriate among top-notch service and facilities. The main talking point? The eye-catching infinity pool water feature that's practically an installation art piece and a statement in itself. It's made up of a 15m x 7m pool that's reflected on the shiny surface above, with a spiral staircase in between. Altogether, they make for a shimmery and soothing sight for weary, jetlagged eyes.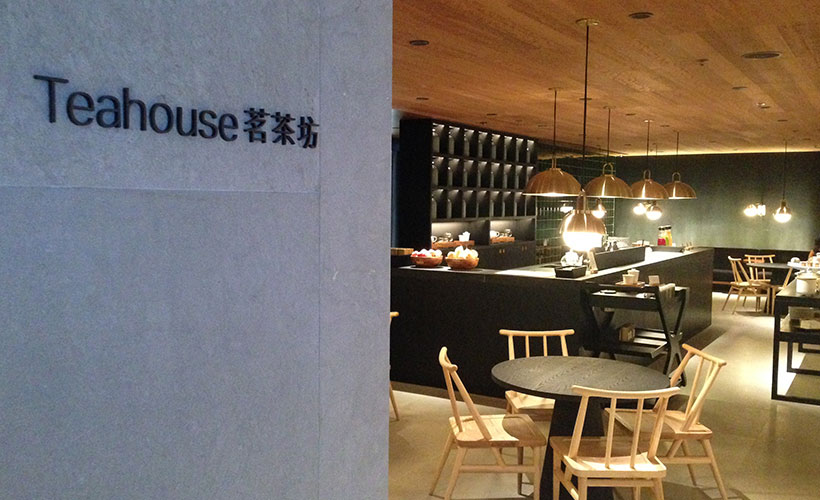 2. Before you leaf
Where
Cathay Pacific's The Pier, Business at Hong Kong International Airport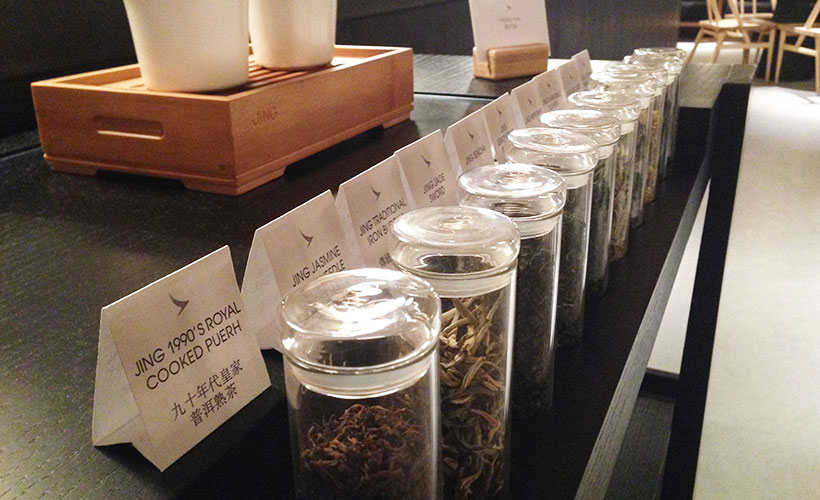 What
You can sip a cuppa before you fly at any lounge, but this one has a specialty Teahouse where you can choose from a variety of premium Chinese teas by Jing and tea 'baristas' to steep your chosen leaves on the spot. Complement your choice with a selection of traditional Chinese steamed cakes the likes of jujube and red bean cakes.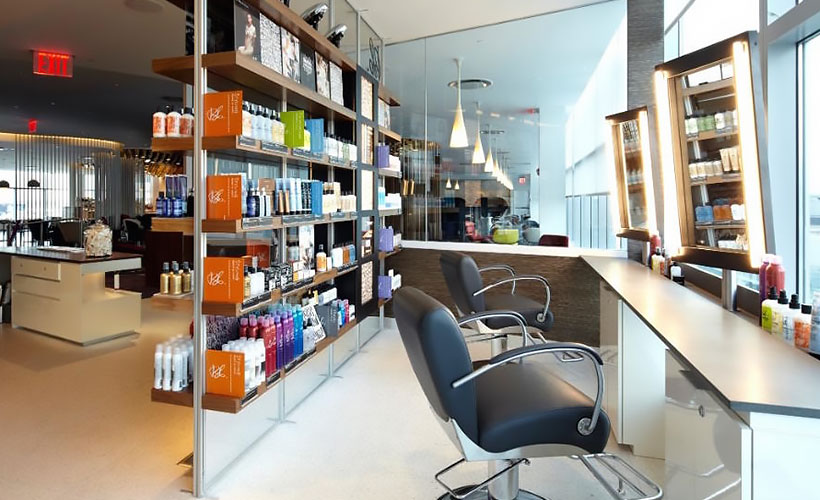 3. Snip decision
Where
Virgin Atlantic Clubhouse at John F Kennedy International Airport in New York, USA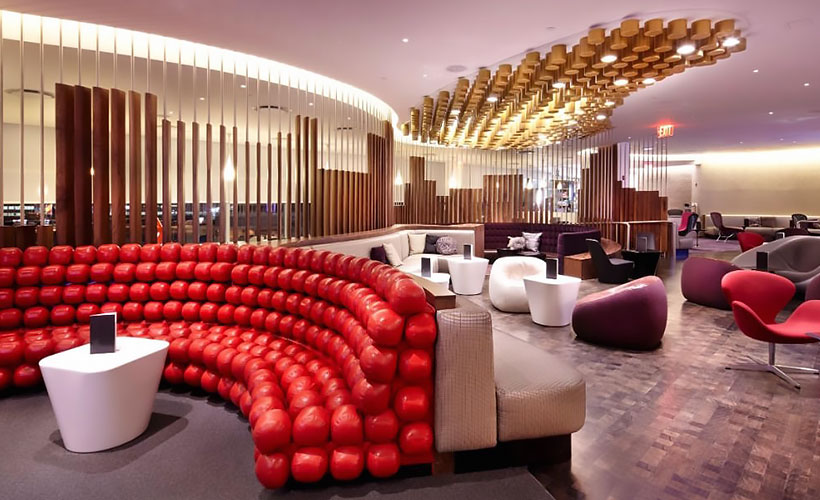 What
Boasting a sleek and futuristic décor, this lounge lives up to the airlines' well-known edgy and colourful personality. It's all about doing it in style and what better way to arrive at your destination than with a brand new look. Just step inside the hair salon and get a free cut while you wait to board your flight.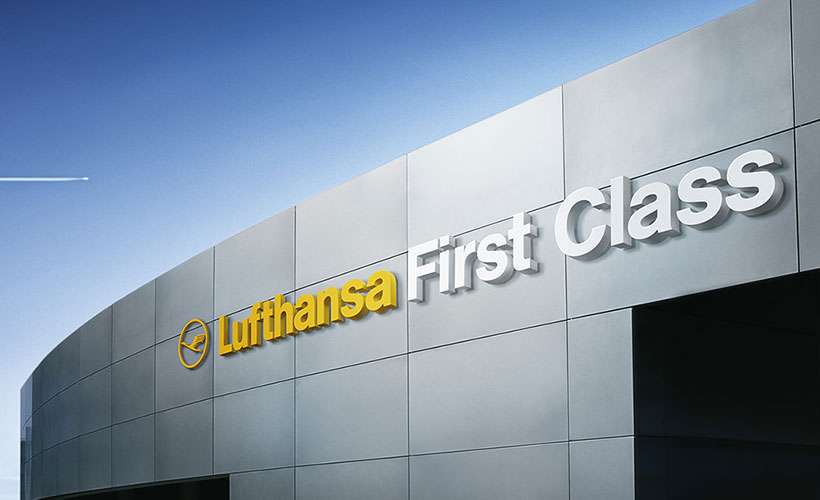 4. Home, James
Where
Lufthansa's First Class Terminal at Frankfurt Airport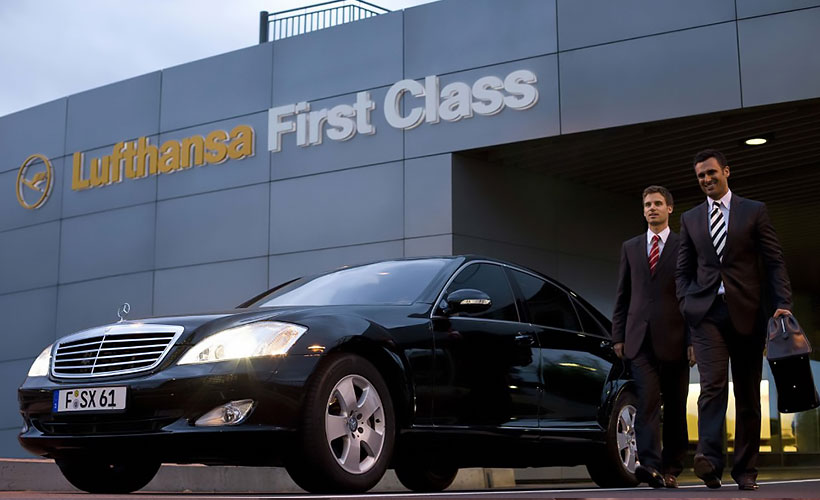 What
Private passport control at the lounge when it's time for your flight to depart (you will be notified and ushered all the way), and then a Porsche or Mercedes will chauffeur you right to the plane. Oh and if you want to take a bath before you leave, don't forget to ask for a rubber ducky.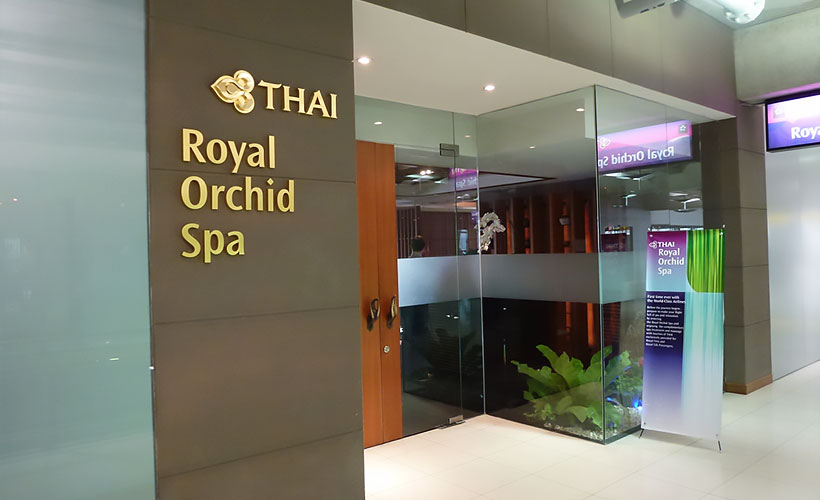 5. Top-to-toe pampering
Where
Thai Airways' Royal First Class Lounge at Suvarnabhumi International Airport in Bangkok
What
Not that your flight ahead will be anything less than comfortable in First or Business Class, but why not let the pampering begin even before you board? Access to this lounge includes a massage session at the Royal Orchid Spa, which fits in a lounge area, treatment rooms, sauna and steam rooms within a 7,000 sq ft space. Guests can choose between the Touch of Silk full body massage, Royal Thai acupuncture (both are 60 minutes' long), Neck & Shoulder and Foot & Leg massage (30 minutes each); the latter two are also available to Business Class passengers.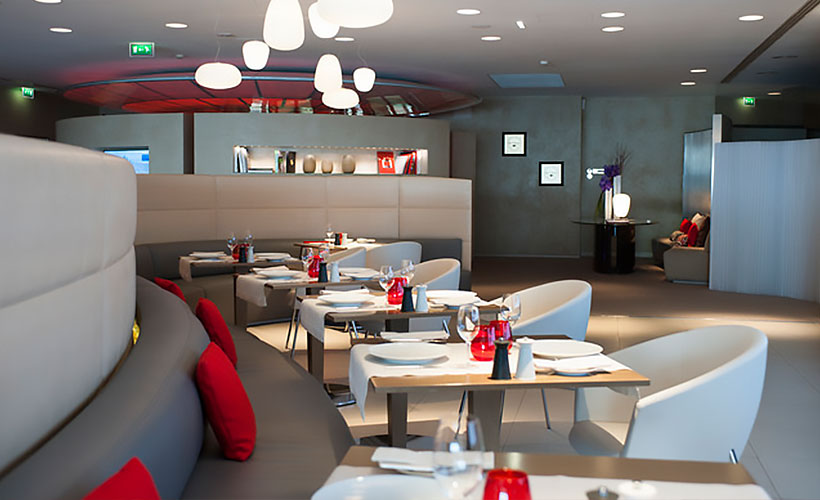 6. Michelin-starred dining
Where
Air France's La Premier Lounge at Paris-Charles de Gaulle Airport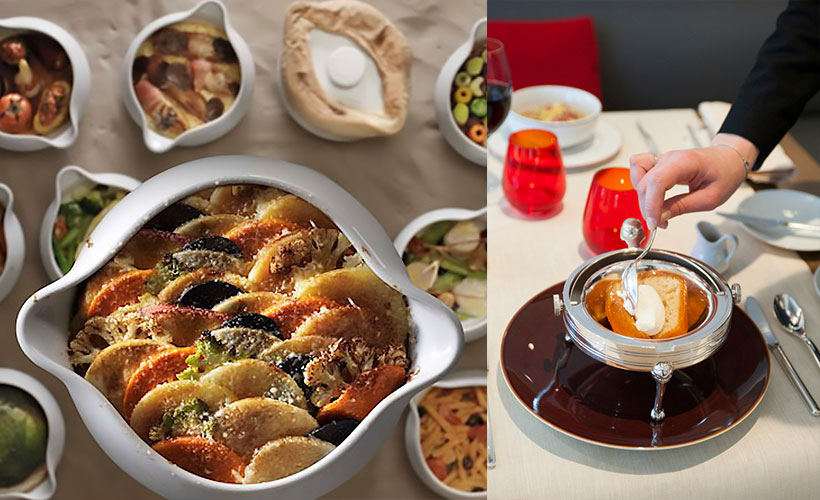 What
There's the usual buffet but you wouldn't bat it an eyelid when there's a restaurant catered by French chef Alain Ducasse, who has amassed no less than 19 Michelin stars as of this year. Choose from an a la carte three-course menu highlighted by the Cookpot of Seasonal Vegetables, a Ducasse signature.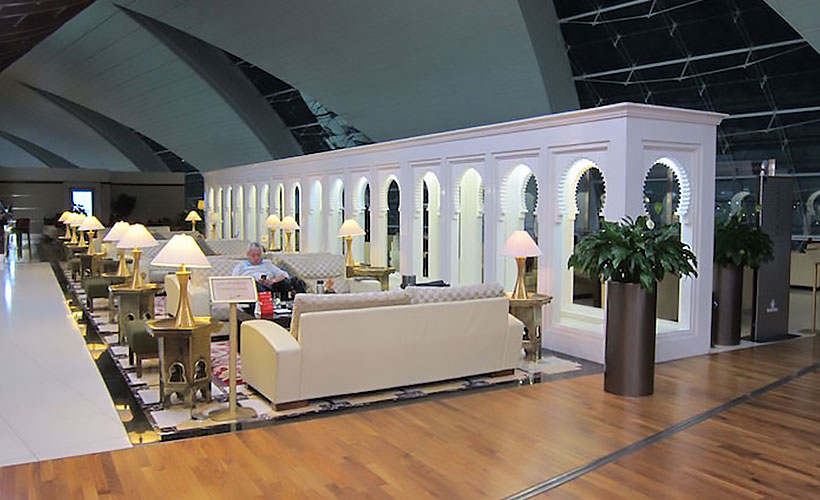 7. Terminal velocity
Where
Emirates' A380 First Class Pier at Dubai International Airport
What
This is not just a lounge but an entire terminal just for First and Business Class passengers on the airlines' A380 flights, spread out over two levels – one for each Class of passengers. Like any other airport terminal, there's everything you could possibly need before you fly, including duty-free shops and departure gates.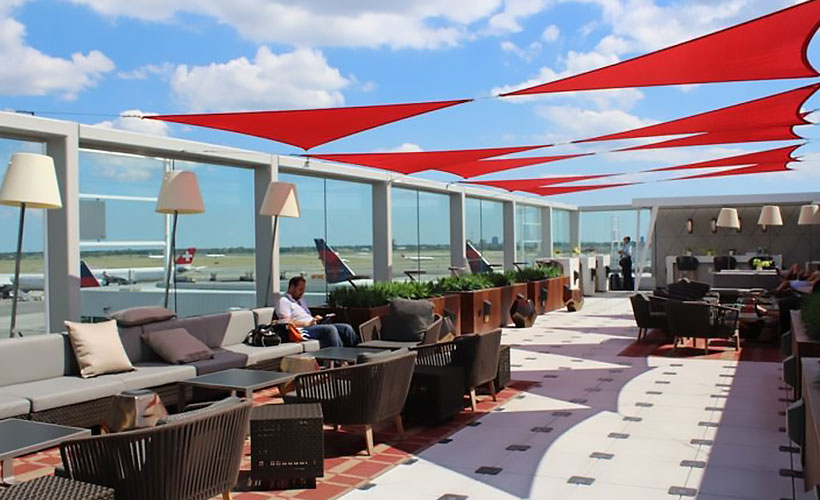 8. Over the friendly skies
Where
Delta Sky Club at Hartsfield Jackson Jr International Airport in Atlanta, USA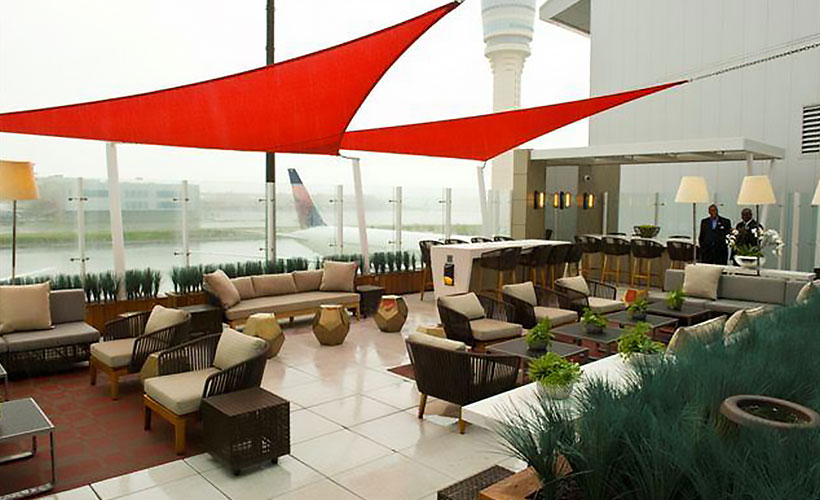 What
The sky's the limit indeed; located at Concourse F, this lounge has an open-air Sky Deck where you can recline and relax outdoors while overlooking the runways. Designed in collaboration with American interior designer Thom Filicia and Architectural Digest, there is a similar terrace at New York's John F Kennedy International Airport. Besides a full suite of pre-flight conveniences, in summer, the Sky Deck also hosted a daily-changing line-up of special events that included Champagne and Chocolates on Mondays, and Planes and Picnics on Wednesdays.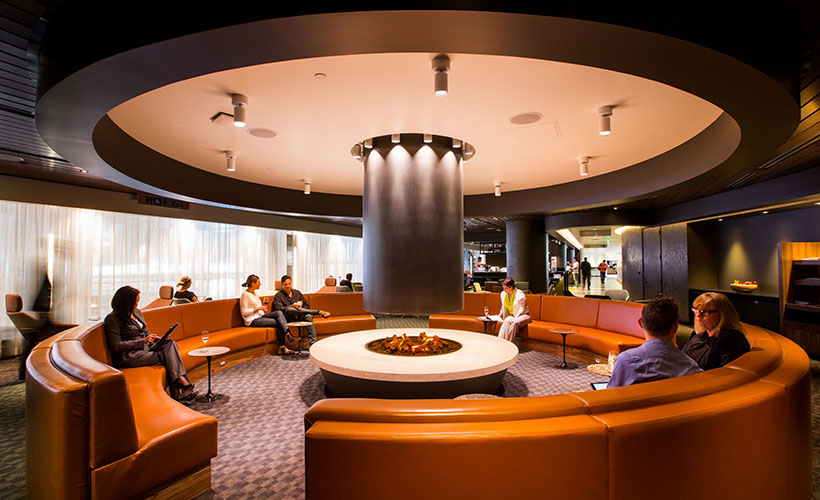 9. Ring of fire
Where
Oneworld Lounge at Tom Bradley International Terminal, Los Angeles International Airport (LAX), USA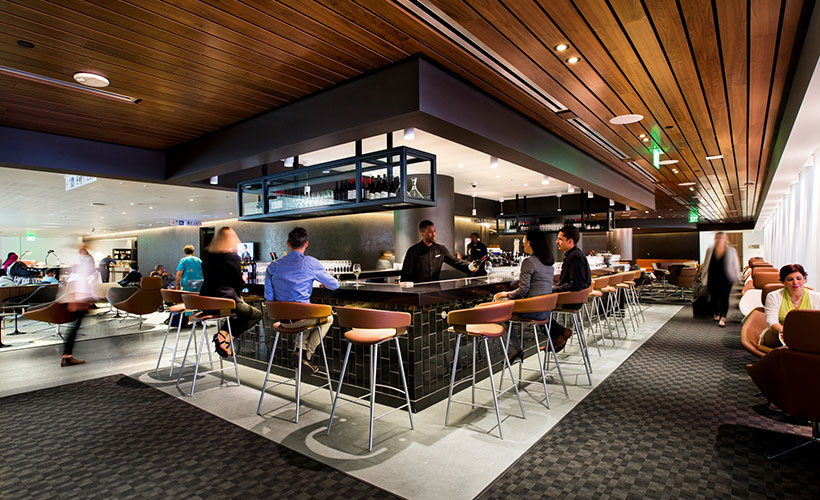 What
Jointly operated by three airlines – Qantas, Cathay Pacific, and British Airways – but open to the oneworld Alliance network (premium cabin, Emerald, and Sapphire members), this biggest lounge at LAX can accommodate up to 600 passengers. Want some warmth amidst all that spatial comfort? Find your way to the stunning communal fireplace, where you can curl up comfortably on the padded benches that surround it and recall cosy winter nights.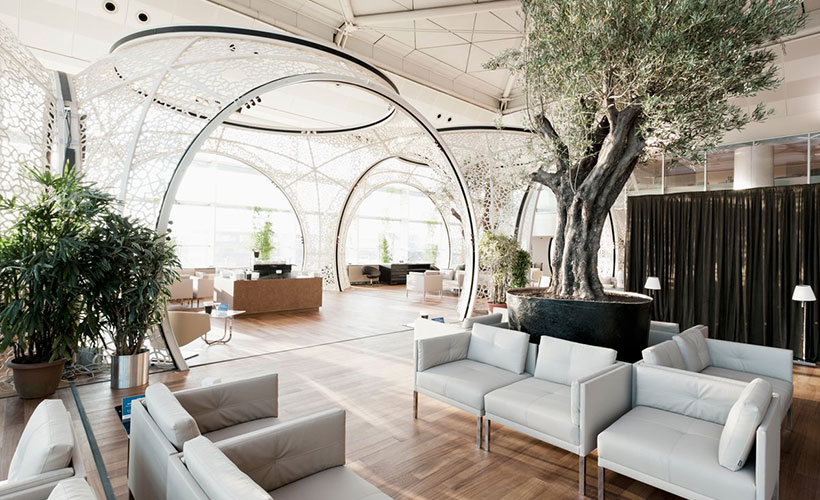 10. Entertainment central
Where
Turkish Airlines' lounge at Ataturk Airport in Istanbul
What
There's no time to be bored at this lounge, with a multitude entertainment to keep both adults and children entertained. For the former, there's an on-site golf simulator that lets you perfect your swing, a pool table at the library area, and you can park yourself on plush armchairs at the cinema for a movie marathon complemented by fresh, hot popcorn. Enjoy live performances on the grand piano in the lounge, or surf the Net on desktop Macs.
11. Home suite home
Where
British Airways' First Lounge at Terminal 5, Heathrow International Airport
What
You'd think you've just stepped into the lobby of a five-star hotel rather than an airport lounge – the Concorde Room was indeed modelled after 5-star boutique abodes, complete with iridescent chandeliers and stunning art works. Calm and inviting, the Room offers guests private cabanas with en suite bathrooms, private dining booths with full waiter service, and a state-of-the-art business suite for your work needs.
12. Peak preferences
Where
SWISS' First Lounge at Terminal E, Zurich Airport in Switzerland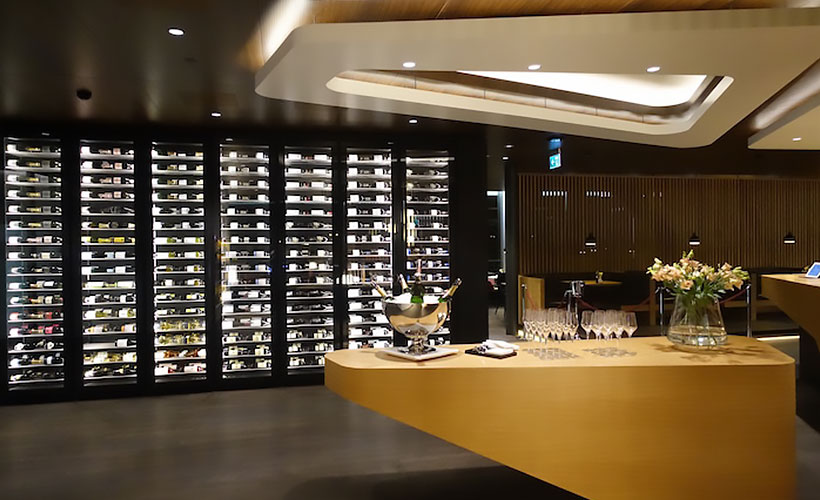 What
Tuck into fondue or raclette for an authentic Swiss meal, fill up on bubbly at the wood-and-stone Champagne bar or breathe in fresh air while watching planes land or take off from the outdoor Panorama Lounge.
13. The butler will do it
Where
Etihad Airways' First Class Lounge & Spa at Terminal 3, Abu Dhabi International Airport
What
Combining the best of world-class hotels, private clubs and fine dining restaurants, this lounge is luxury personified. There are 16 zones housing a restaurant, bar, fitness centre, cigar lounge, a Six Senses Spa, barber and nail salon. But the crème de la crème is the private area reserved for guests of The Residence (the three-room suite on the airlines' A380), where they can recline on Poltrona Frau Italian leather armchairs and sofas, showers equipped with Acqua di Parma products, and private dining with a Savoy-trained butler at their service.