Tourists often visit the Philippines for the simple reason that it's an exotic locale. Just imagine its tropical climate, beaches, palm trees, and rich history too. Here are nine of best places to travel solo in the Philippines:
1. Davao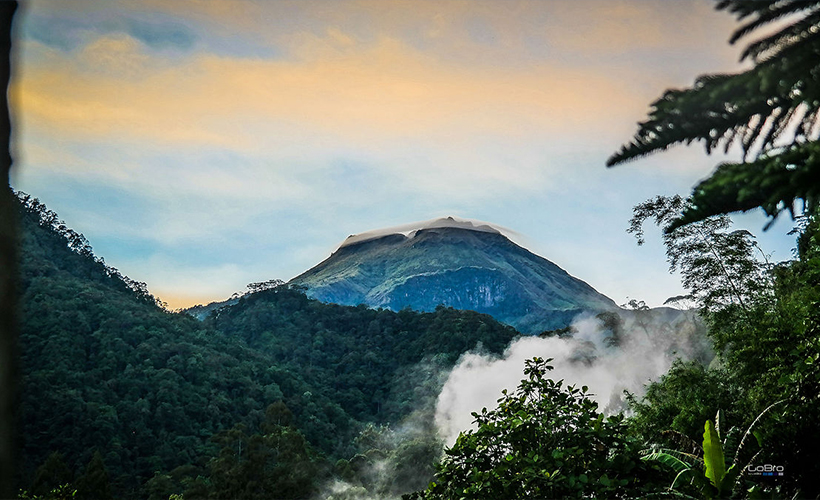 Tourists going down the large southern island of Mindanao should visit Davao. This is a major city where most happenings, nightlife, and good food flourish. Davao is also home to the Philippine eagle, the country's national bird. Located about an hour from the city, the Philippine Eagle Center is where you can watch them in their full glory. However, people come here for more than just birds. There are magnificent mountain views to take in, historic sites to visit, and great beaches that keep people coming back for more. If you want to get close to nature, the Malagos Garden Resort is located nearby. The wildlife garden's attraction includes a bird park, butterfly sanctuary and a zoo.
2. Cebu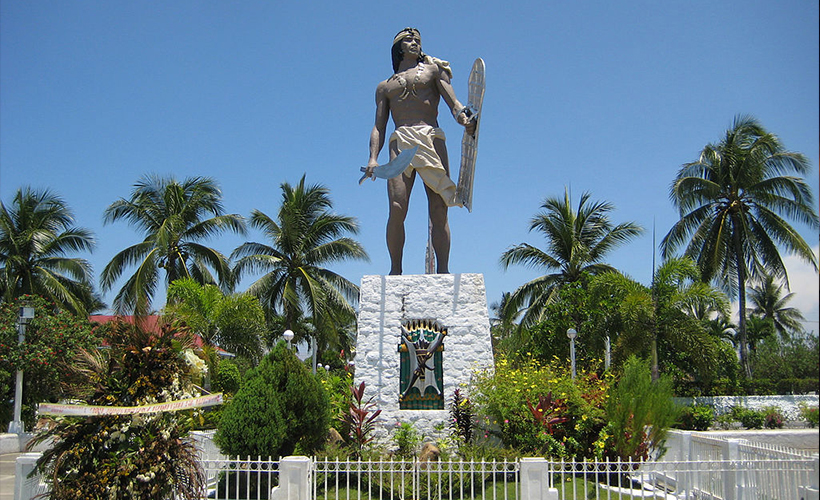 When making your way around the Visayan Islands, you must visit Cebu. This urbanised district comes with big shopping malls, and its spectacular nightlife experience is set against historic scenes. Aside from partying, Cebu offers magnificent heritage sites including Magellan's Cross. This is an iconic symbol of when the Portuguese explorer Ferdinand Magellan landed on the island and propagated the ideals of Catholicism. The Mactan Shrine (also known as the Lapu Lapu Shrine) is another tourist destination featuring a life-size monument of the local chief who defeated Magellan in a battle. If you're feeling more adventurous, the Crown Regency Hotel in Fuente Osmena also offers the Sky Adventure, allowing guests to experience heart-pounding tower walks and an urban zipline. Don't forget that Cebu has some stunning beaches too, where swimming with whale sharks is one of the highlights you can look into.
3. Albay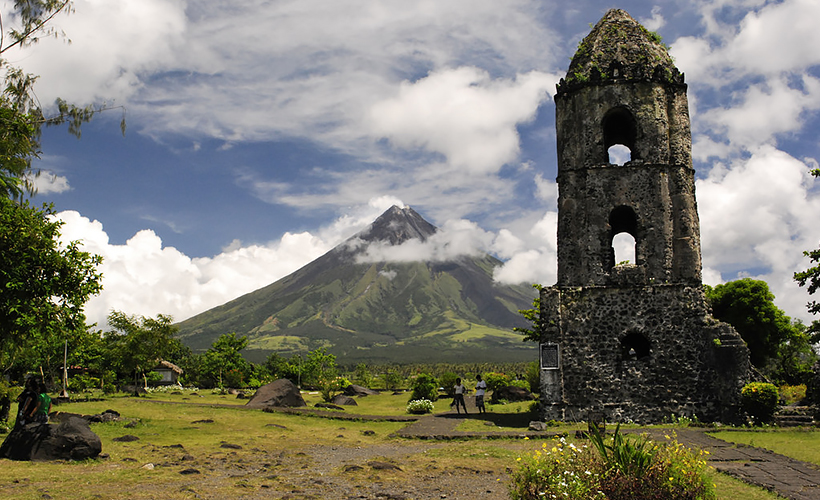 The first thing to do while in Albay is visit the Mayon Volcano, an almost perfect cone that'll enthral you. Although it can be pricey, consider paying a registered local guide to take you for a hike towards the crater. You can also get close to the volcano by driving along the scenic roads of the Mayon Skyline. While in Albay, feast on the local cuisine including bicol express (pork meat in chili and coconut sauce). Warning: This is not for the faint-hearted! The overly-spicy taste of bicol express will get you asking for more than one glass of water. Try the pancit dinuguan as well, if you're feeling a little adventurous. This is made up of noodles in pork blood and innard broth.
4. Tagaytay City in Cavite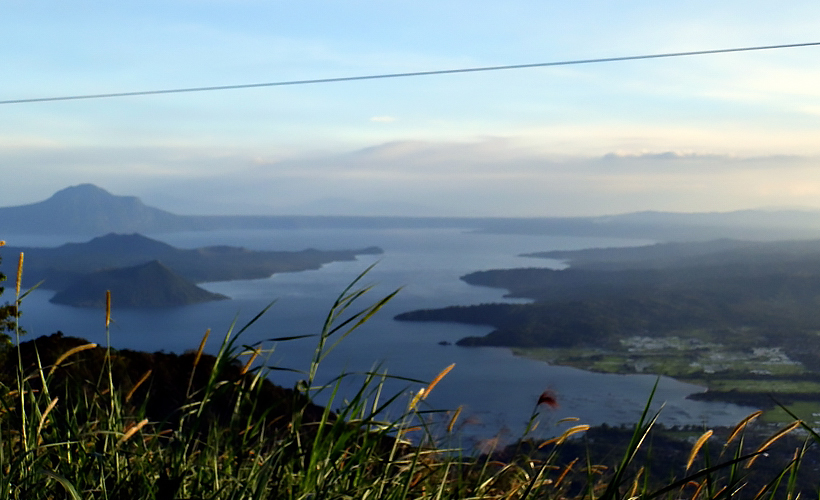 When in Manila, take a little detour to Tagaytay City. It's a two-hour drive from Metro Manila and is situated in the highlands, making it a nice little escape from the hustle and bustle of the city. Grab a jacket as the temperature here is cooler compared to Manila. A visit to Tagaytay isn't complete without catching a glimpse of Taal Volcano and Taal Lake. Activities here include a zip line and horseback riding, but you can opt for a laidback afternoon picnic in the highlands.
Restaurants also flourish along Aguinaldo Highway where you can also catch view of the splendid sights. Local favourites include Mushroomburger and Orient: The Original Buko Pie Bakeshop. The latter serves up some amazing buko pie (coconut pie) while the former serves yummy and healthy varieties of burgers made from different kinds of mushrooms. Don't forget to try the bulalo, made from beef shanks and marrow, for lunch!
5. Manila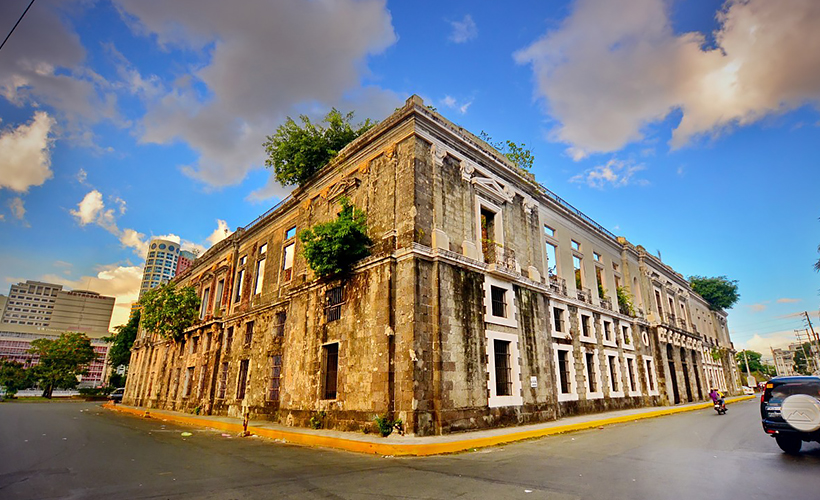 In Manila, start by going to Intramuros, a fortress that once served as a defense ground for the colonial government during the Spanish regime. It's also one of the most picturesque places to take a ride on a traditional kalesa (horse-drawn carriage). If you're not keen on horsing around, walk around Intramuros and soak up its stories at Fort Santiago (citadel with a memorial to national hero José Rizal). Even if you're not a history buff, visit the Intramuros and Rizal Bagumbayan Light and Sound Museum.
You can even get a bit of people-watching in at the Buluarte de Dilao. Here, you can wile away the hours by seeing others from all walks of life taking a stroll around Intramuros. Besides a thriving night scene – museums are also abundant in the Metro Manila area, including those showcasing rich families' works of art. You can check out the Ayala Museum in Makati and the Yuchengco Museum along Gil Puyat Avenue.
6. Camiguin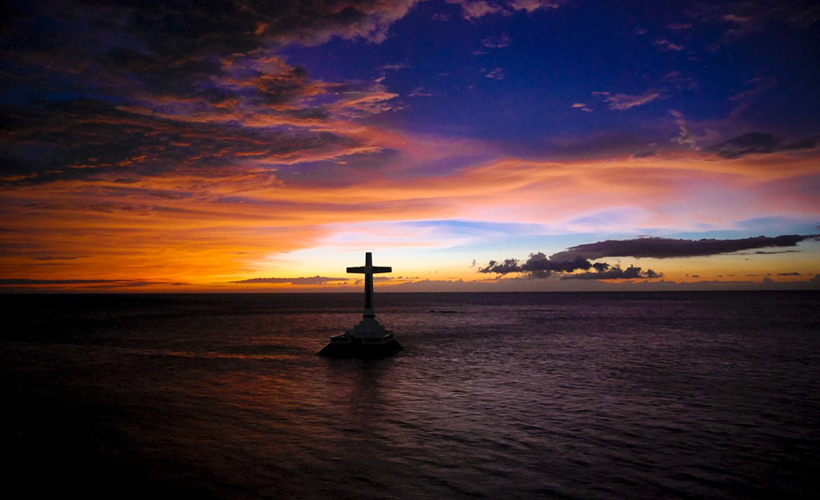 With its white beaches and geographical wonders, it's no surprise that Camiguin Island is one of the Philippines' gems. Camiguin's famous White Island is a strip of paradise that can rival other famous beaches for its pure and pristine beauty. The island also gives you a spectacular view of the Mount Hibok-Hibok Volcano. Visit the Sunken Cemetery – a memorial to a tragic volcanic eruption in the 1870s. A white cross dramatically rises from the sea to mark a part of the town that was destroyed by water during the eruption of Mount Vulcan. When in Camiguin, don't miss Katibawasan Falls. This clear stream of water drops more than 70 metres to a plunge pool where you can swim or picnic by with the best coolers.
7. Boracay
Boracay is a favourite tourist destination for many. Because of its super fine and powder-white sand beaches and crystal clear water, Boracay is recognised as one of the most beautiful parts of the Philippines. It is also known for its high luxury but fairly affordable beach-front hotels. People relax on the beach in Boracay, swimming and snorkeling, sailing and parasailing. You can also go island hopping here. In the evening, enjoy the view of the sunset; an amazing site from the coastline. Come nightfall, the island's coastline comes to life with music, dancing and bars.
*Note: Boracay Island will be closed for six months beginning April 26th, 2018. This total closure means that non-residents of the island will be physically barred from entering Boracay.
8. Palawan
Palawan is considered one of the most beautiful islands in the world and is made up of three major tourist destinations – Puerto Princessa, El Nido and Coron – each a gem on their own. In Puerto Princessa you can explore the Subterranean River; at El Nido, take in nature's beauty with the beaches and landscapes of its four stunning islands; and at Coron, you'll be astounded by some the best dive spots in the world. You can also island-hop to see different beaches, islands and wander around Palawan's lagoons. Palawan's waters are also protected, so you can bet that there's plenty of underwater life to see in this massive marine park.
9. Bohol
Among the best of the Philippines' islands, Bohol is loved by many, and with good reason. From seas to dive into and beaches to rest in, to forests to hike and waterfalls to seek, Bohol is truly the complete package. One of its most famous attractions is the famous Chocolate Hills. From almost any viewpoint, this unique range of 1,776 hills, almost uniform in shape and size, are a sight to behold.
Get all the latest travel stories from Zafigo. Follow us on Facebook, Twitter, and Instagram.