Kuala Lumpur's Monorail reach may not be extensive and covers only the city core, but there are stops within its network that are worthy of a walkabout. We disembarked at Medan Tuanku station and set out on foot to explore the area's hippest joints and some of the city's oldest restaurants.
HIP
A few steps from the station and to the left of the Sheraton Imperial Hotel, a strip of cafés and restaurants housed within homey pre-war buildings along Jalan Doraisamy is nicknamed The Row. Whether it's a substantial meal you're hungry for or a relaxing coffee-cake break, this is the place to be.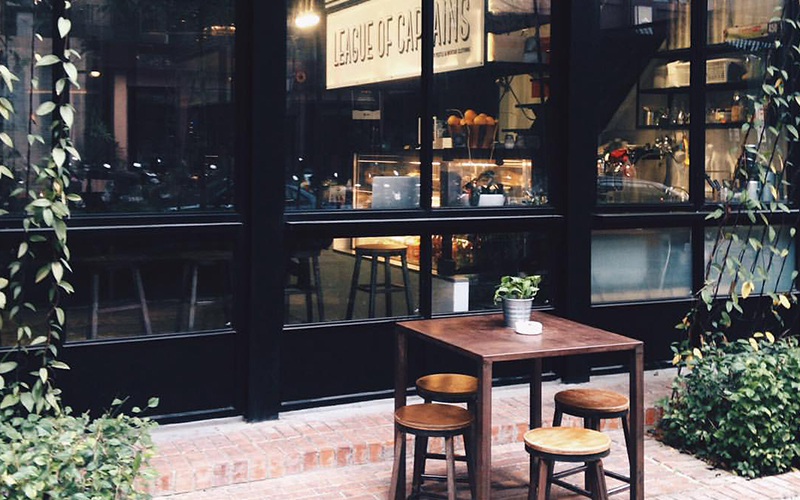 League of Captains
With links to clothing label Pestle & Mortar, this café cum boutique occupies two floors. The ground level has a display counter with cakes and coffee while the boutique sits upstairs. There is also a larger dining space on the upper level, and you can opt to sit indoors or dine alfresco. You get to enjoy your empanada and coffee in a chic boutique, and run your eyes over the merchandise before deciding what to buy.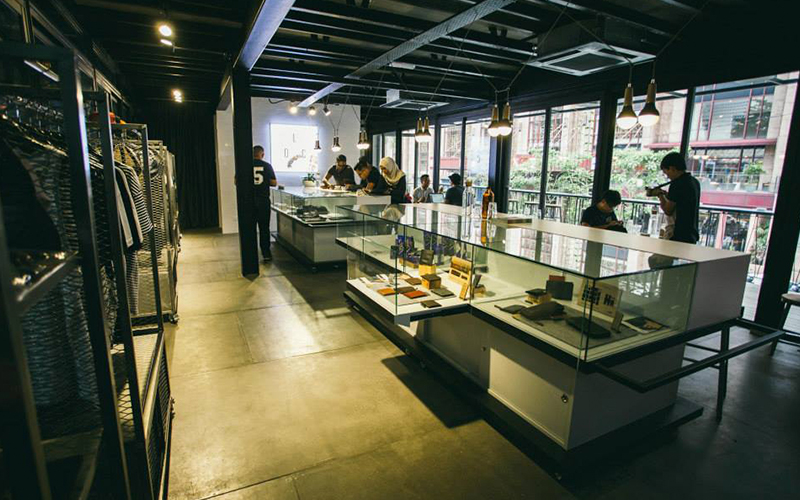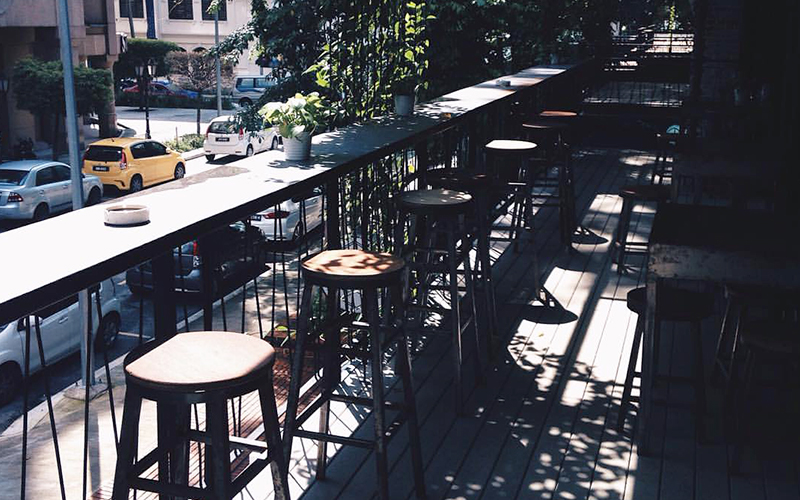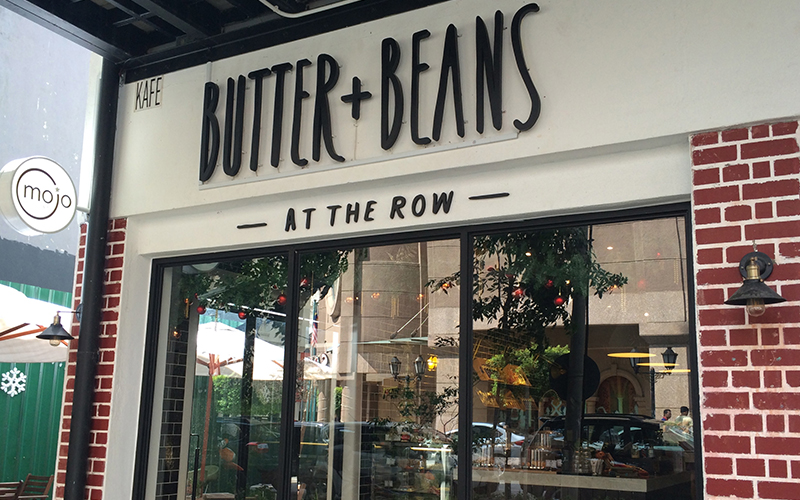 Butter and Beans
Specialising in coffee and cakes as its name indicates, this is great for a post-meal treat. The salted caramel almond mille crepe is particularly recommended. Butter's interiors are warm and sleek, with bare-faced walls, plenty of lighting and good WiFi. For something more hearty, they also serve quiches and pastas. Located at the end of The Row, it's also relatively quiet, making it an ideal place to park yourself and get some work done too.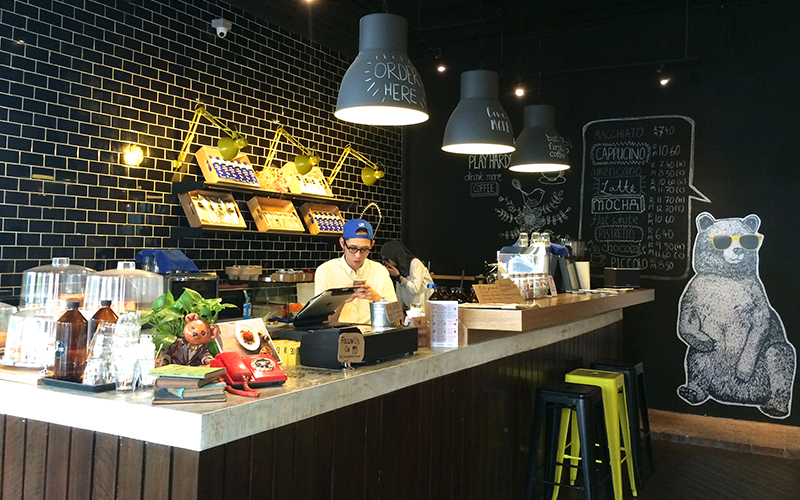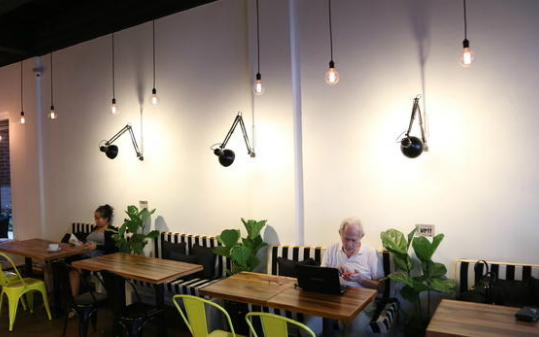 Address:
42A, The Row, Jalan Doraisamy, Kuala Lumpur
Tel: +603 2602 2177
Opens: 9am-11pm daily
Follow: www.facebook.com/butterbeans.my 
Limapulo
This cosy eatery offers all the staples of Nyonya cuisine: Laksa, ayam berempah (spicy chicken) and delicious prawn sambal with petai (stinky beans), to name a few. Meals are reasonably priced, and served either indoors or outdoors. Its old-school interiors, which reminds of an 1980s family home with retro posters and classic metal furniture, gives it a hipster charm that helps it fit right into The Row.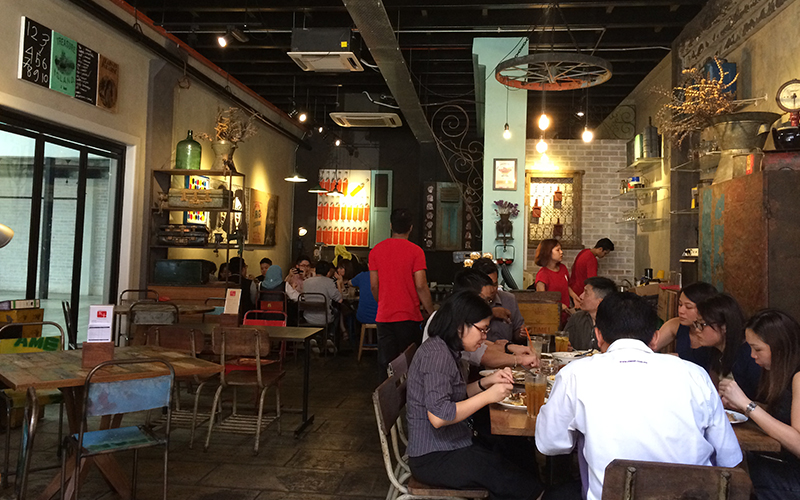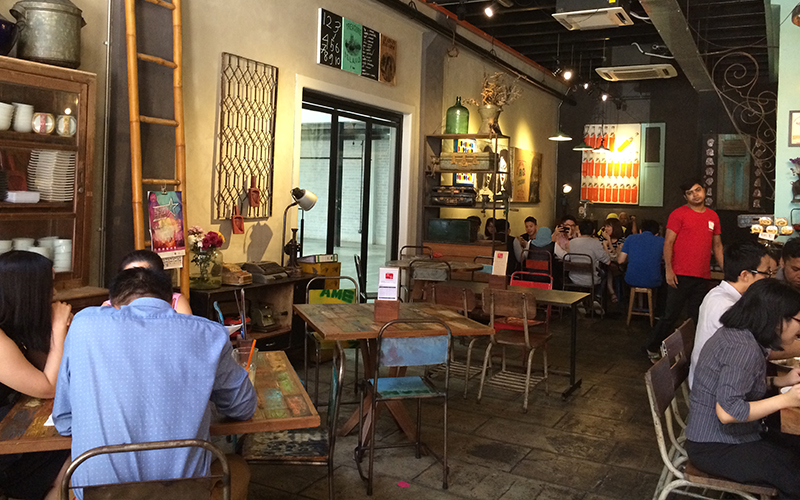 Address:
50 The Row, Jalan Doraisamy, Kuala Lumpur
Tel: +603 2698 3268
Opens: 12pm-3pm & 6pm-10pm, Mon-Sat
Follow: https://www.facebook.com/Baba-Can-Cook-635621076504974/ 
HERITAGE
While The Row delivers on the hip quotient, the greater area around the station is home to several Kuala Lumpur stalwarts that have been delighting regulars for decades.
Restoran Kudu bin Abdul
This isn't just any nasi kandar (an Indian Muslim specialty of rice with a variety of curry dishes) restaurant. This is evident by the fact that it's located in a Chinese kopitiam (coffee house) in an old shophouse fronted by thick columns with embossed Chinese letters on them. Established in 1969, the eponymous Kudu is now run by the original owner's children.
The restaurant's interiors tell of another interesting aspect of its history: The walls are plastered with photos of legendary Malaysian singer, actor, composer and filmmaker P. Ramlee, who used to frequent the restaurant and favoured the daging kicap (soy-braised beef).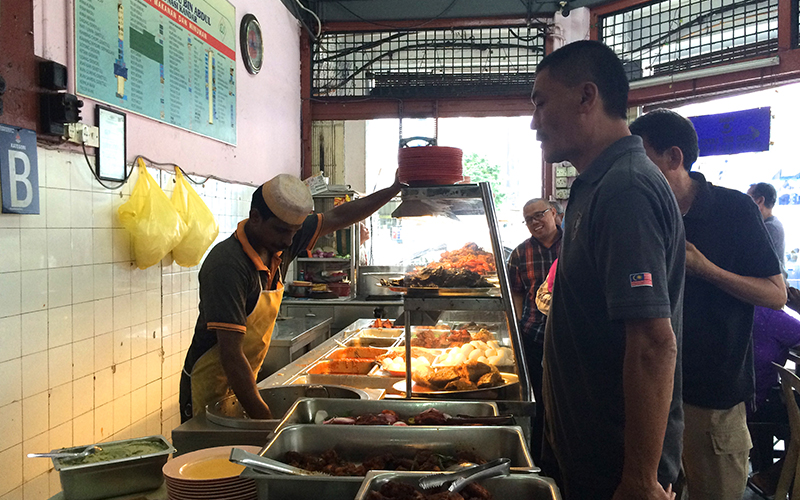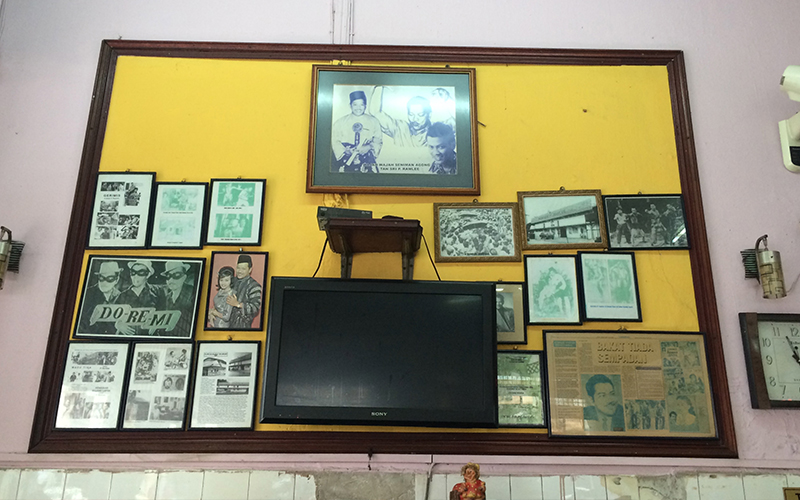 Address:
335 Jalan Tuanku Abdul Rahman, Kuala Lumpur (across the road from Tune Hotel, about five minutes' walk from the station)
Tel: +603 2697 7082
Opens: 7.30am-8.30pm, Mon-Fri; 7.30am-7pm, Sat-Sun & public holidays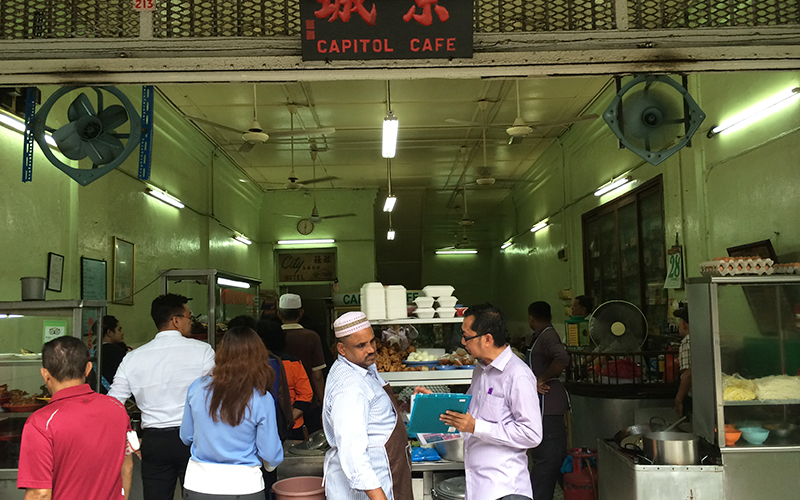 Capital Café
Despite its age, this is a breath of fresh air as the restaurant, which has been operating since 1956, attracts customers from all races and walks of life thanks to the diversity of its offerings. An old Chinese uncle mans the noodle stall which, incredibly, has a menu in Jawi (the Arabic alphabet used for Malay writing). An Indian Muslim man dishes out rojak (a local salad with a spicy peanut sauce) while next to him is a nasi padang (Sumatran-style rice with dishes) stall. The restaurant is extremely popular and tables fill up very quickly – patrons are always happy to share tables.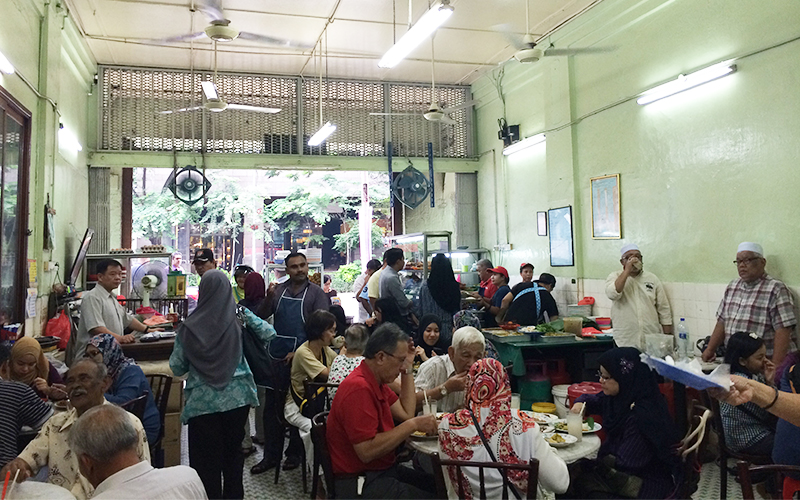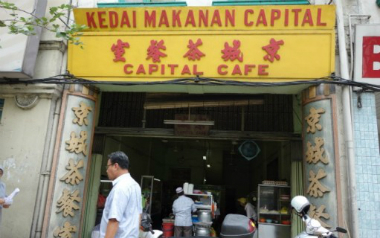 Address:
213 Jalan Tuanku Abdul Rahman, Kuala Lumpur (about five minutes away from Restoran Kudu and located across The Loaf at Sogo Department Store)
Opens: 7am-8m, Tue-Fri; 10am-8pm, Sat-Sun & public holidays 
Yut Kee
Yut Kee on Jalan Kamunting, less than five minutes from Medan Tuanku station, is a reincarnation of the original restaurant which opened on Jalan Dang Wangi in 1928. What the new outlet has 'lost' (so they say) in terms of atmospheric appeal is made up for by the story behind the new place: That the present owner, the founder's grandson, actually grew up in the very premise. Fans of this iconic restaurant cite its Hainanese chicken chop, Hailam noodles, marble cake and roast pork (a Sunday special) as favourites.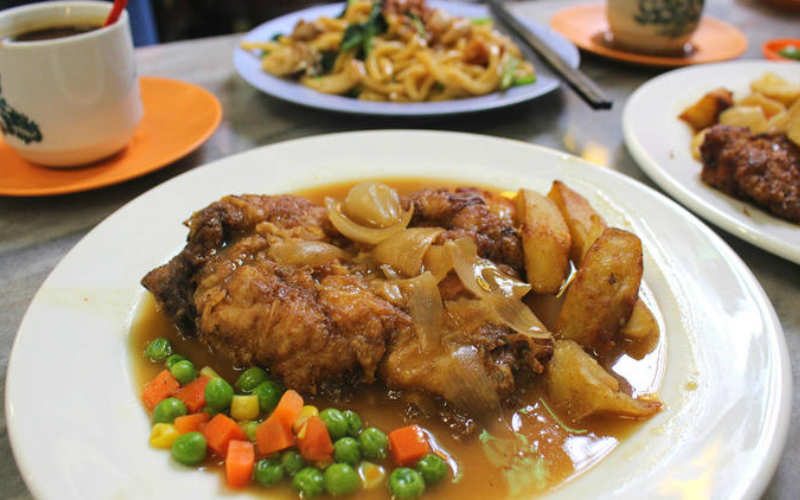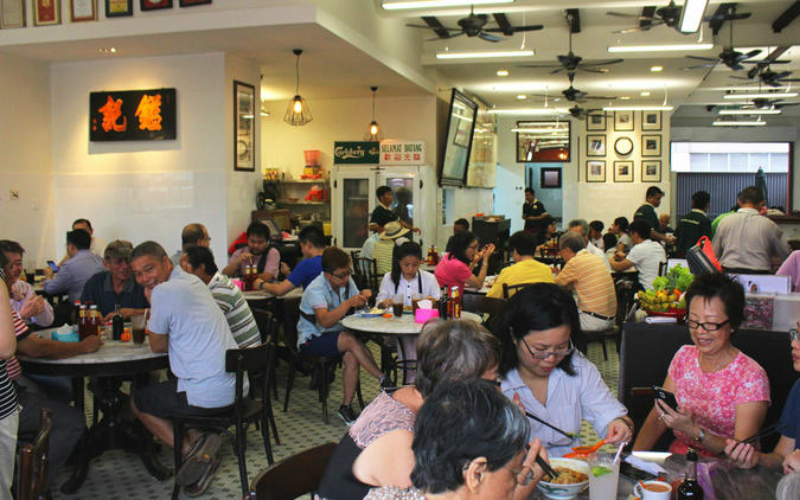 Address:
1 Jalan Kamunting, Kuala Lumpur
Tel: +603 2698 8108
Opens: 7.30am-5pm, Tue-Sun
Follow: www.facebook.com/Yut-Kee

More from Zafigo
Top must-try coffee places in Kuala Lumpur
5 of Kuala Lumpur's most photogenic cafes in Chinatown
Get all the latest travel updates from Zafigo. Follow us:
[button url="https://www.facebook.com/zafigo" size="small" value="Facebook" color="#94288e"]  [button url="https://twitter.com/ZafigoAsia" size="small" value=" Twitter " color="#89c44c"]  [button url="https://instagram.com/zafigoasia" size="small" value="Instagram" color="#14afa9″]