If you're finicky about your coffee, then here are five places that will leave only pleasurably bitter aftertastes.
BAD Café by Wood & Steel
On the street level of Glomac Galleria, a gem of a café sits. With their unfinished walls and very Instagrammable interior, it's a hit with the hipster crowd. Their coffee is made with two shots of espresso which is a welcome kick in the pants. Upstairs is quieter and a great place to plonk yourself with a book or just watch traffic zoom by. Bonus: The furniture scattered throughout the café is available for purchase. Just speak to the friendly baristas and they'll be able to help.
Location: BAD Café by Wood & Steel is at Glomac Galleria, Galleria Hartamas, Desa Sri Hartamas.
Coffee Stain by Joseph
This place is for those who don't mind a bit of noise. Situated in Publika, it's a haunt for the fashionable and a treasure trove for people watchers. Their flat white is made with two shots of espresso and with a small top up, it can be made with single origin beans. Their 'Cool Cube' is an interesting concept where ice cubes made with coffee are served with warm steamed milk. Pour the milk onto the cubes and voilà, an iced latte which won't get watered down. Perfect for those hot days.
Location: Coffee Stain is at: D4-G3-01, Solaris Dutamas.
For more information, check out their Facebook page.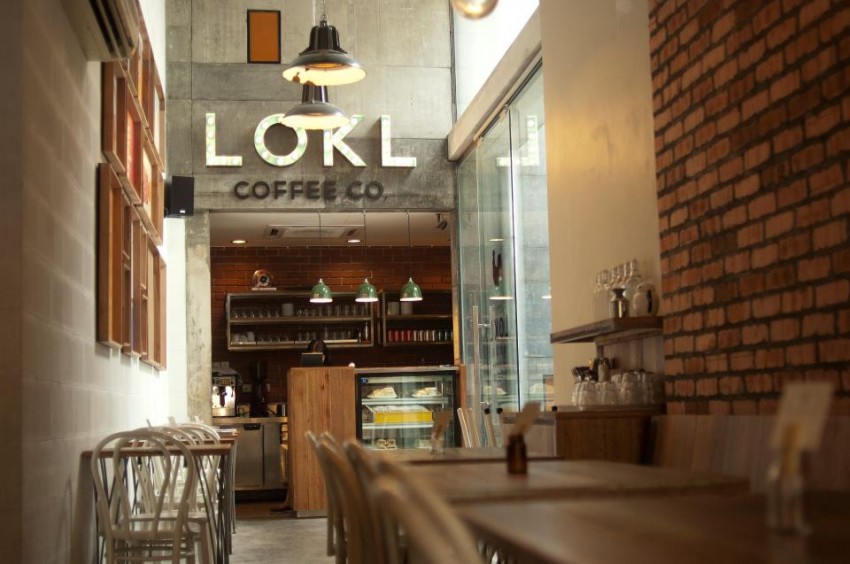 LOKL Coffee Company
Located smack dab in the middle of KL city, LOKL is a leisurely 10 minute walk from the Masjid Jamek LRT station. This café prides itself in being local (LOKL.. LOCAL.. geddit?) and serves both espresso based drinks and local coffee served with condensed milk. Their piccolo latte is small but packs a punch. This place also serves great breakfasts (fluffy pancakes with coconut cream) and does a mean sandwich! The art on the walls are also available for sale. For more information, visit their website.
Location: LOKL is at 30 Jalan Tun H S Lee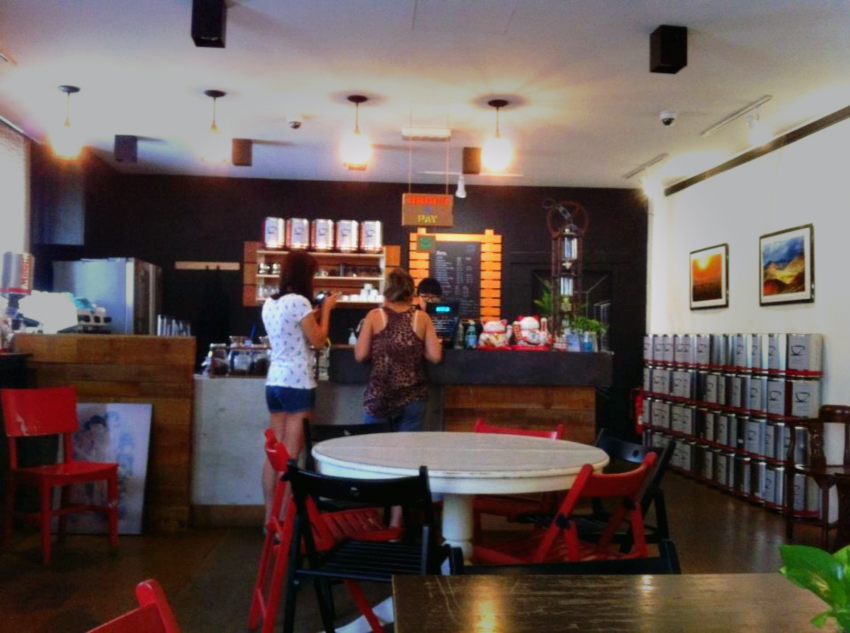 Coffee Amo
Located in the middle of Jalan Sultan (Chinatown), Coffee Amo is easy to miss if you're not looking. Climb up its wooden staircase and you'll notice that it shares a floor with the Petaling Street Art House. The hustle and bustle of the street below is hushed once you enter the café. Purists could try the hand dripped single origin Jamaican Blue Mountain No. 1 for your daily dose of caffeine or opt for their 3D latte art!  For more information, it's Facebook to the rescue!
Location: Coffee Amo is on the 1st floor, 54 Jalan Sultan.
Coffea Coffee
This coffee place offers its two signature blends; the Maestro which is strong and slightly chocolatey and the Madonna which is fruity and slightly acidic. Single origin coffees are also available here. Their range of cakes are also extensive and goes well with their coffees. Coffee is made with two shots of espresso and are delightfully strong and smooth. Four outlets are dotted throughout the Klang Valley with two of the outlets in major malls. For more information on their coffees and locations, check out their website at: https://www.coffea.my/
If you have any suggestions apart from our list above, please let us know below so other readers can discover them too!
Other articles you may like:
8 desserts to try in KL, Part I
8 desserts to try in KL, Part II
15 cafes in Kuala Lumpur that serve extraordinary coffee (The Smart Local)