This year, Wesak Day (sometimes also spelled 'Vesak') in Malaysia falls on Tuesday, 29 May. The significant day marks the birthday of Buddhism founder Gautama Buddha, as well as his enlightenment and his passing away.  
To celebrate this special day, Buddhists 'bathe' the Buddha and observe the Eight Precepts, where devotees refrain from doing the following:
Lying on a luxurious or high sleeping place

Indulging in earthly pleasures

Eating during the forbidden time

Consuming intoxicating substances

Saying incorrect things

Doing any sexual activity

Stealing

Destroying living creatures
The ceremony begins at dawn, when devotees gather at Buddhist temples to meditate and sing hymns, while monks chant the melodic sutras. It's then followed by a candle procession and symbolic offerings of joss sticks, candles and flowers. Food and donations for the less fortunate will also be handed out during the ceremony.
We've listed six well-known temples in Malaysia that Buddhist devotees can go to join in on the Wesak Day celebrations. For the rest of us who don't observe the faith, it's also a great time to visit the temples to get a real taste and some insight into Buddhist traditions.
1. Buddhist Maha Vihara Temple, Brickfields, Kuala Lumpur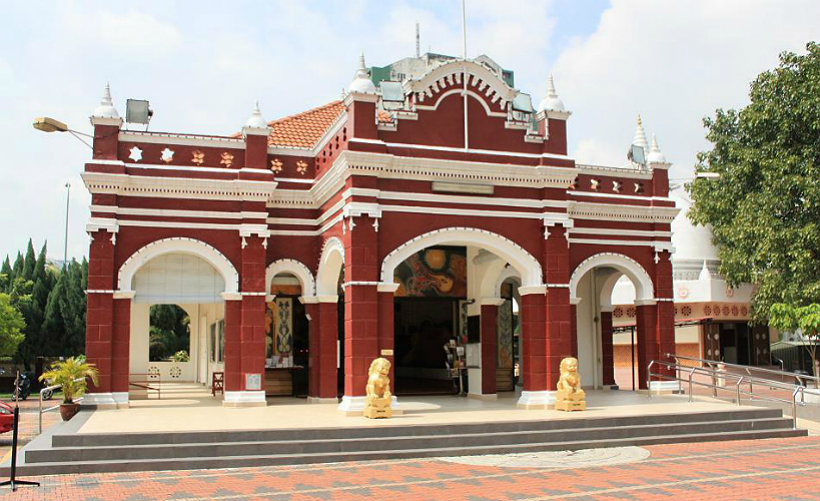 Founded by the Sinhalese community in Kuala Lumpur in 1895, the Buddhist Maha Vihara Temple offers Full Moon and New Moon Day services, registration of marriage services and courses on Buddhism. Within the vicinity, you'll also find a library, bookshop and even a kindergarten.
Address: 123, Jalan Berhala, Brickfields, 50470 Kuala Lumpur, Wilayah Persekutuan.
2. Sri Lanka Buddhist Temple, Sentul, Kuala Lumpur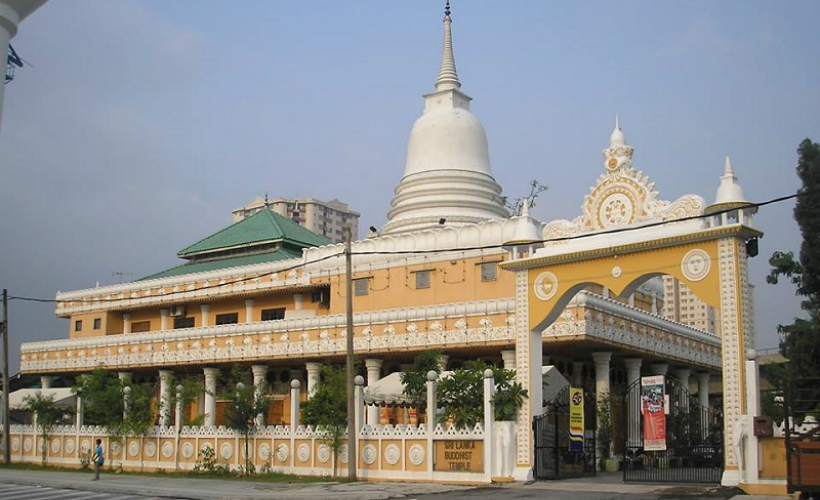 A Theravada Buddhist temple of Sri Lankan origin, the Sri Lanka Buddhist Temple in Sentul offers a full spectrum of Buddhist religious activities, Dhamma classes, counselling and blessing services. The temple is affiliated with the Sri Jayanti Welfare Organisation that provides assistance to the less fortunate and elderly people.
Address: Jalan Tujuh, Sentul Selatan, 51000 Kuala Lumpur, Wilayah Persekutuan.
3. Thai Buddhist Chetawan Temple, Petaling Jaya, Selangor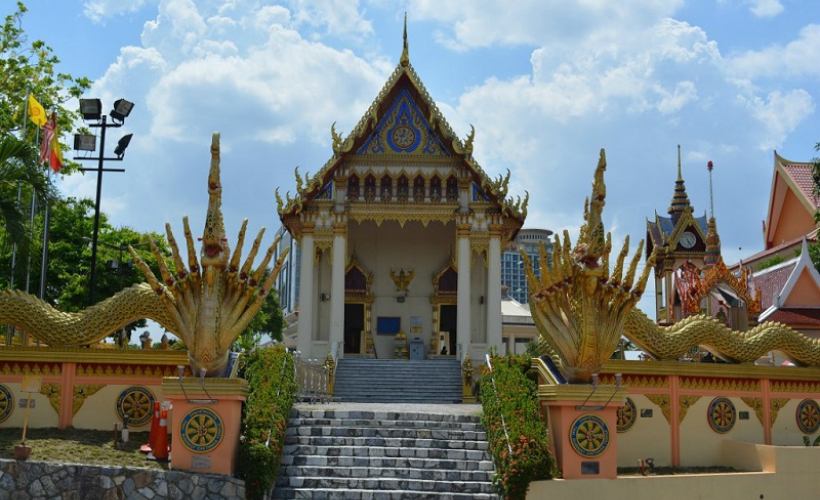 Located in the bustling city of Petaling Jaya, Wat Chetawan is a famous Buddhist Thai temple complex featuring intricate Thai architecture and design. Adorned with a multi-tiered roof and replete with multi-coloured tiles and finally gilded in gold leaves, the temple is a sight to behold.
Wat Chetawan is also the favourite go-to site among devotees for other major celebrations like Songkran, Loy Krathong and Dharma Day. Services and amenities available here include:
Blessing services/house blessing/funeral prayers by monks

Booking for Dana in the temple

Full Moon and New Moon oil lamps lighting

Sunday morning service and blessing

Sunday Dhamma classes

Columbarium Niches to house urns with ashes of the dearly departed  

Meditation hall

Annual trips to other temples for Sangha Kathina Ceremonies

Herbal Sauna Treatment Centre
Address: No.24, Jalan Pantai 9/7, Seksyen 10, 46000 Petaling Jaya, Selangor.
4. Poh Ka Buddhist Temple, Kuching, Sarawak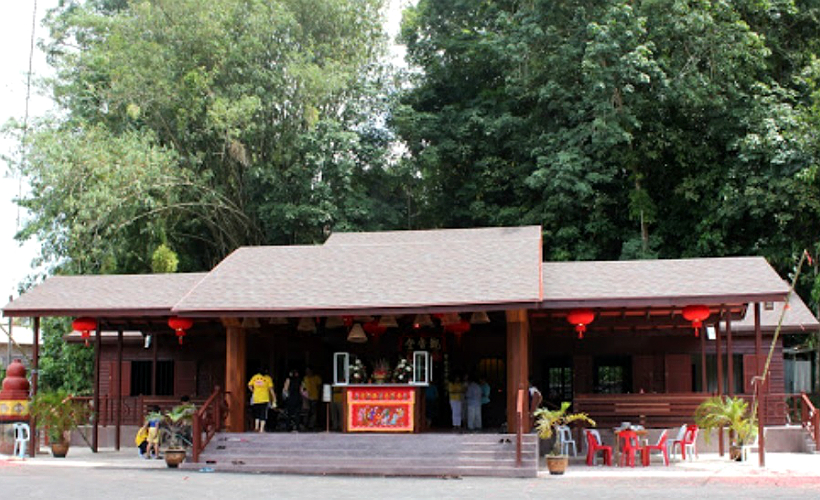 Built in 1900, the Poh Ka Buddhist Temple is one of the oldest temples in Malaysia. Poh Ka is popular among Sarawakian Buddhists on Wesak Day to participate in the special ceremonies, offerings, chants and prayers that take place.
Address: No. 2222, Jalan Uplands, Simpang Tiga, 93200 Kuching, Sarawak
5. Wan Fo Tien Buddhist Temple, Kuantan, Pahang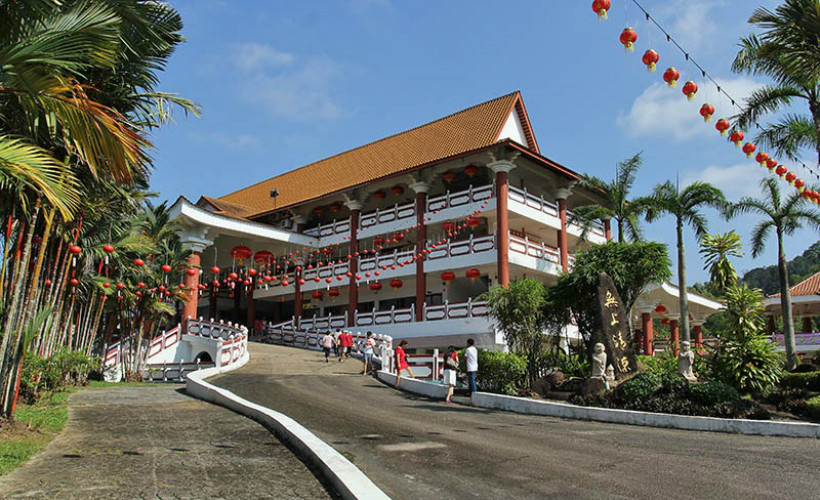 Part of the Pahang Buddhist Association, the Wan Fo Tien Buddhist Temple is also known as the Ten Thousand Buddhas Hall among local devotees.
It interiors are nothing short of majestic, as you'll find inner walls covered with thousands of tiles carved with the image of Buddha from floor to ceiling. Inside the main hall, a 5.5-metre high Buddha statue sits at the altar, made entirely from white jade.
On Wesak Day, the temple conducts special ceremonies, chants and Dharma talks. Wan Fo Tien is also popular among non-devotees and followers because of its beautiful lake backed by a limestone hill with a rock garden lined with intricate an fascinating marble statues.
Address: Jalan Sungai Lembing, Bandar Indera Mahkota, 25200, Kuantan, Pahang
6. Butterworth Buddhist Association, Butterworth, Penang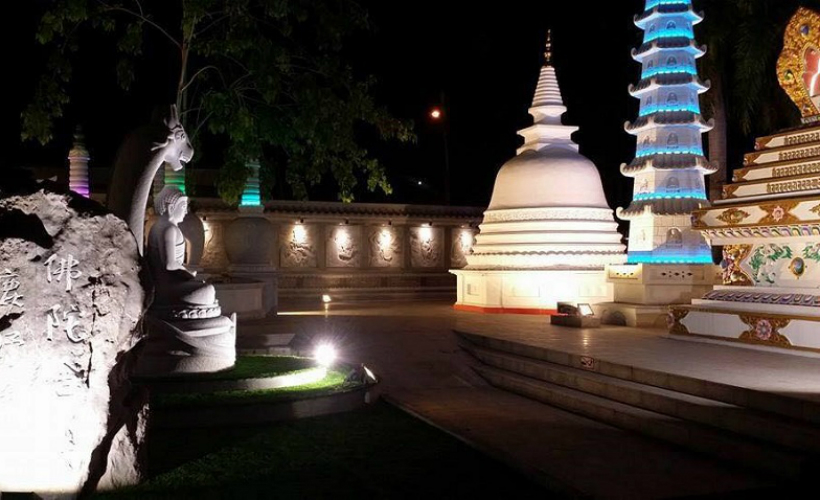 The Butterworth Buddhist Association provides welfare, education and recreational activities on a regular basis. Come Wesak Day, special ceremonies, offerings, prayers, chanting and other special activities like a blood donation drive will take place.
Address: 7156, Tingkat Mak Mandin 3, 13400 Butterworth, Pulau Pinang.
This story was written on behalf of BBazaar Malaysia. Apart from offering financial products, BBazaar Malaysia also provides accessible articles about everyday personal finance and lifestyle topics. 
Get all the latest travel stories from Zafigo. Follow us on Facebook, Twitter, and Instagram.