If you're familiar with our entertainment scene then this woman will need no introduction – Zabrina Fernandez is a producer, director, writer, entrepreneur, and storyteller. The youngest of four siblings, she is no stranger to the world of production.
Looking at all her achievements, one will be in awe of how much she's achieved. She does it all with grace, during an impossible time like the height of the pandemic, and all while being a full-time mum to three kids.
But if ever you had the pleasure of meeting or knowing her, you'll know that she's just getting started. And this month, we have a chat with Zabrina about the influences that played a role in her successful career, and all the travels she's done (and is planning to do).
1. What was the biggest influence on your television career?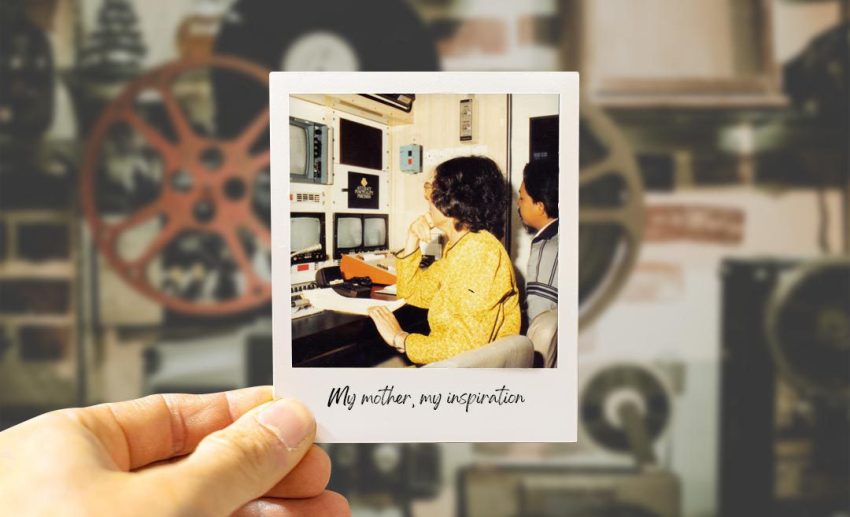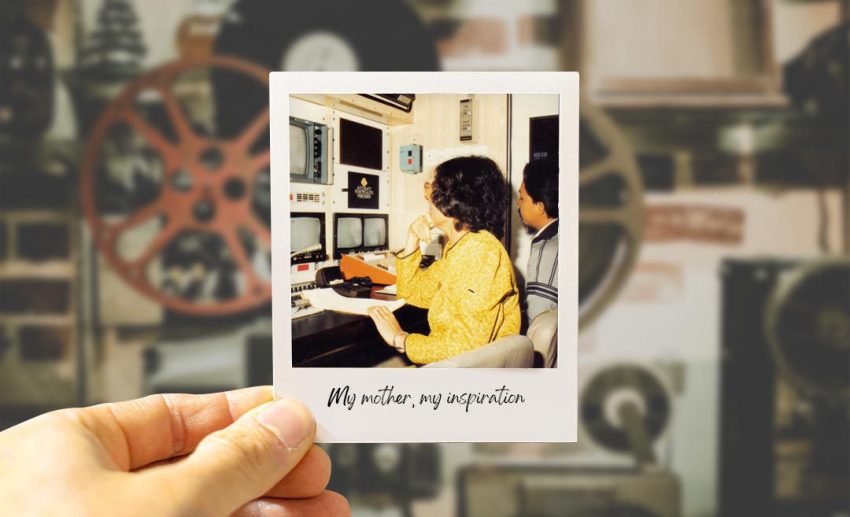 My mom was my first introduction to the world of filmmaking. She left her teaching career in her 40s to pursue a new career as a TV writer, producer, and director – this I think was when I was about five years old. I found her world of filmmaking fascinating and very community based, as it always involved a village to make it all happen. This planted a seed very early on.
Then of course along the way I have met more inspirational people that have somewhat influenced me and grown my interests within the field of content making. For as long as there is curiosity, I think and hope I will always have new influences and inspiration.
However, the first person to give me my shot at television was Joanne de Rozario – she took a chance on me just via email and I will forever be grateful.
2. What are some of the travel highlights when you were part of The Amazing Race Asia?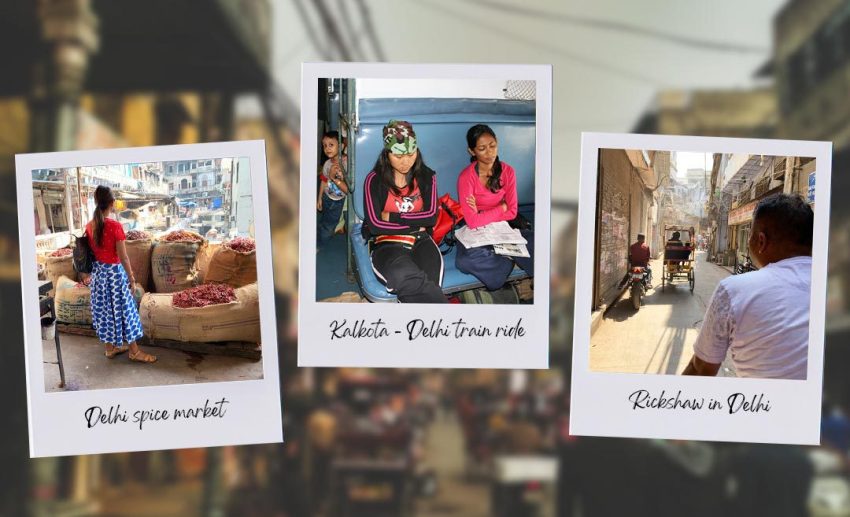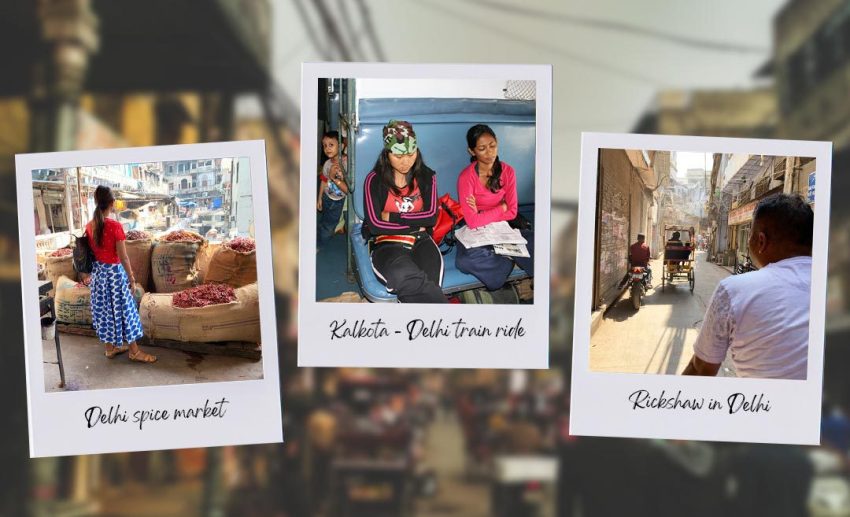 To date, I have filmed in over 25 countries in the world, and it has been a privilege. Being a part of The Amazing Race family has been the best experience of my life. As a contestant, we got to experience traveling into the 'unknown', and that was very exciting and unique. To open an envelope and have it lead only to the next thing and nothing else, was exhilarating. We had to shed a lot of our producer traits which included over planning and knowing everything in advance, in order to fully embrace the experience.
Highlights for me was when we got to interact with the locals, had a task unique to the country, or when we got exclusive excess to locations. In Kuala Lumpur (KL), our pitstop was at the KL Tower, where we were on the outside of the tower's structure on a high floor inaccessible to most – that was cool and scary.
In India, we had an 11-hour train ride from Kalkota to Delhi, which was exciting as well as anxiety-ridden. This was our first travel to India and we knew so little about it, so an 11-hour train ride seemed so scary but the truth was, it was great.
We really got to chat with some of the locals, eat the hot samosas that were being sold, sleep in a comfortable three-tiered sleeping birth, see the countryside, and just watch life in action. I loved it so much.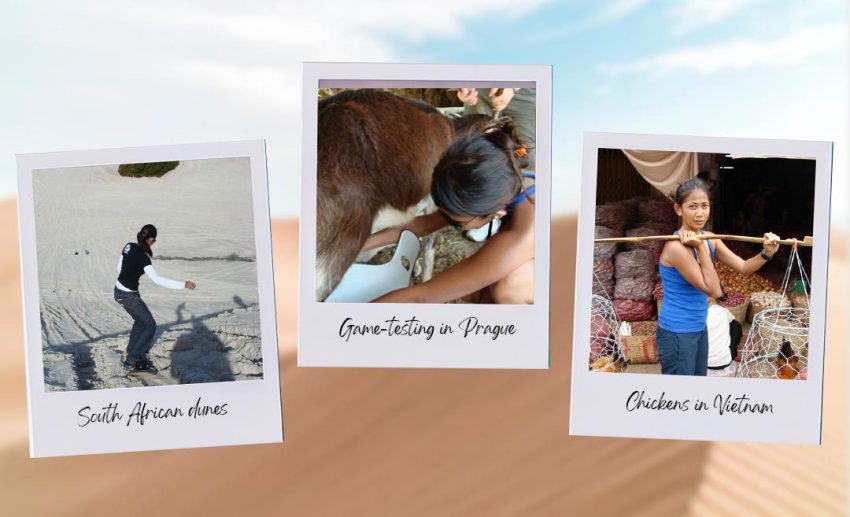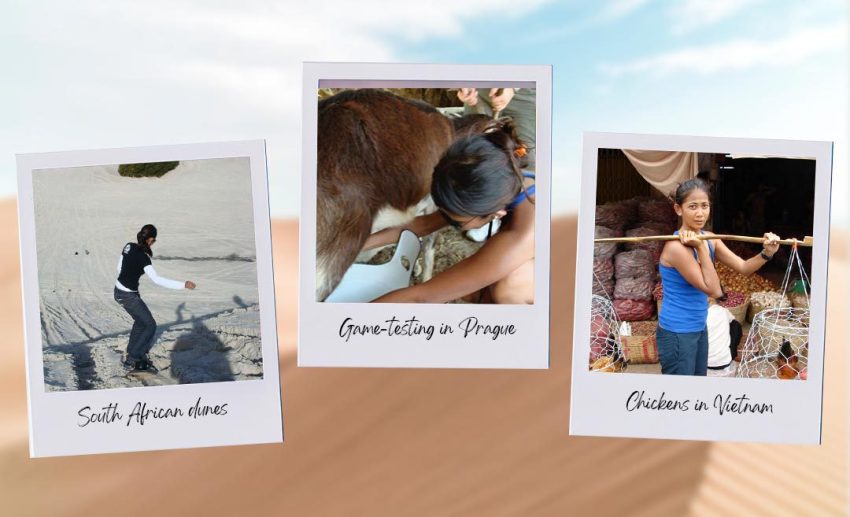 Others that come to mind (it was 16 years ago now so my memory might be fuzzy) is the cool adventures in New Zealand and dune bashing in Dubai. We had to stay over at a desert camp and ever since then, I have been in love with the desert. The stars that you see at night in the desert are heavenly.
As a producer on the show, I got to experience a lot more as we needed to be in each country for longer, but that list of highlights is way too long. But it is not always glamorous as we have to test all the challenges the contestants are put through prior.
So, there are things like milking a goat in Prague, snowboarding down a dune in South Africa, or carrying chickens in Vietnam. Most of the time, we set this up early in the morning; but sometimes in the cold or heat. It's challenging, but how can one complain when it's really a privilege.
3. During your career in television, which has been the most challenging project and why?
The Amazing Race has been the most challenging for sure as it is a logistical beast. So many countries, so many people, and so many things that can go wrong and sometimes does. The other would be my debut feature length film Lahzeye Bi Payan, which I co-directed and wrote with Bernard Chauly.
It was was shot 99% in Iran. We were ambitious and greedy with our locations, as it was all so beautiful, so we covered 42 locations in 14 days. Challenging already in itself, but to top it off I was pregnant in my first trimester, which meant morning sickness was at its height for me day and night. The team, the actors, Bernard, and my producer Joanna Lee did so much to help me through. It takes a village!
4. Best country you've ever visited?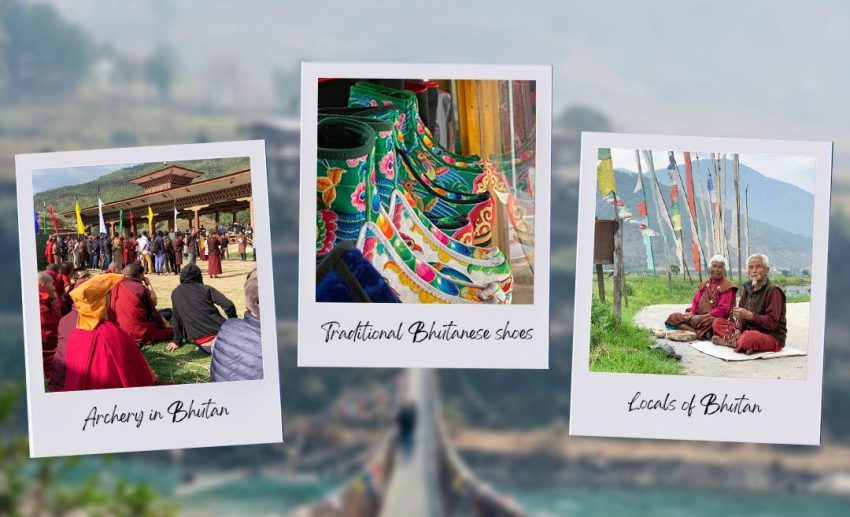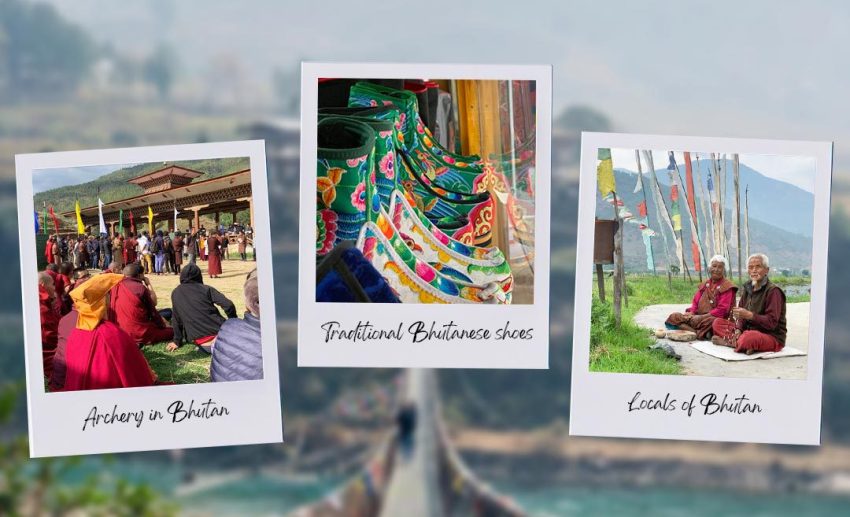 Tough to pick a favourite as I have a few and for few different reasons. Bhutan is where it really feels like heaven on earth. That place has a type of organic energy like no other. The peace and serenity you feel carries with you till long after you leave.
Everything was basic and simple, and time stood still. People took their time to eat, took time to watch the local archery tournament, or just simply sit somewhere – it was really beautiful. They mostly dressed traditionally and so much of the traditional arts are still taught and celebrated.
Then, there is India for the energy, food, and vast experiences and landscapes. Greece, for the food, history, iconic architecture, and beautiful ocean. South Africa for its beautiful mountainous landscape and incredible art scene and Italy for its history and food.
But honestly there's just so many.
5. A place you've yet to travel to, and why the desire to go there?
Mongolia and Georgia. Aside from it being visually stunning, I don't know much about these places and I would like to know more. And I don't want to read about it, I want to go there and walk the streets, eat the food, talk to people. Sometimes you just see one image of the place and something calls you to it. I feel that way about these two, especially Georgia.
6. Where is your home away from home?
For now it is Desaru, Johor. My husband, Darren, and his friend, Paul, started a water sports business there called Dash Outdoors, and it's the perfect excuse for us beach bums to get away every now and again to be by the ocean.
The Desaru coastline is underrated and really beautiful. It changes with the different seasons, so every time we go we experience a different ocean – sometimes flat so its really calm, sometimes crashing waves, and sometimes howling winds. The kids have the best time here.
They feel so free to explore the beach on their own and swim in the ocean with confidence. I love waking up early to catch the sunrise and watch the birds. It is just so peaceful. We just went in June and the water was so clear I could see all the way down to my feet.
7. The most underrated destination you've been to?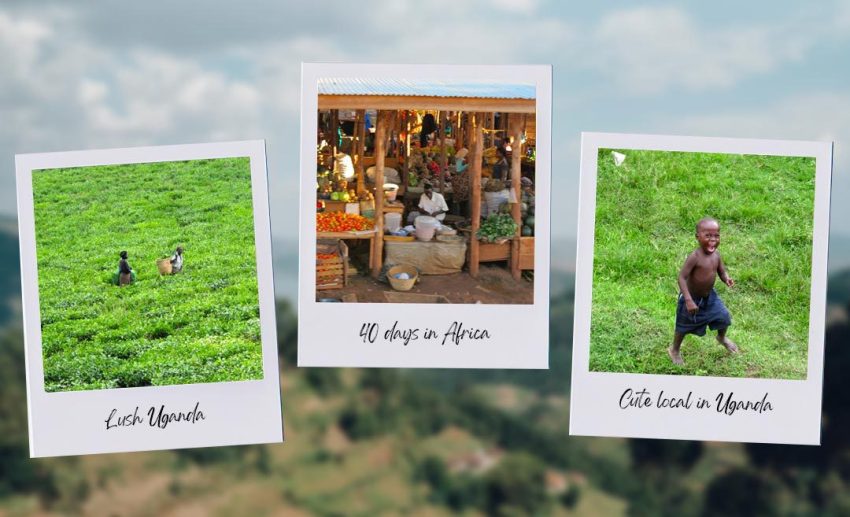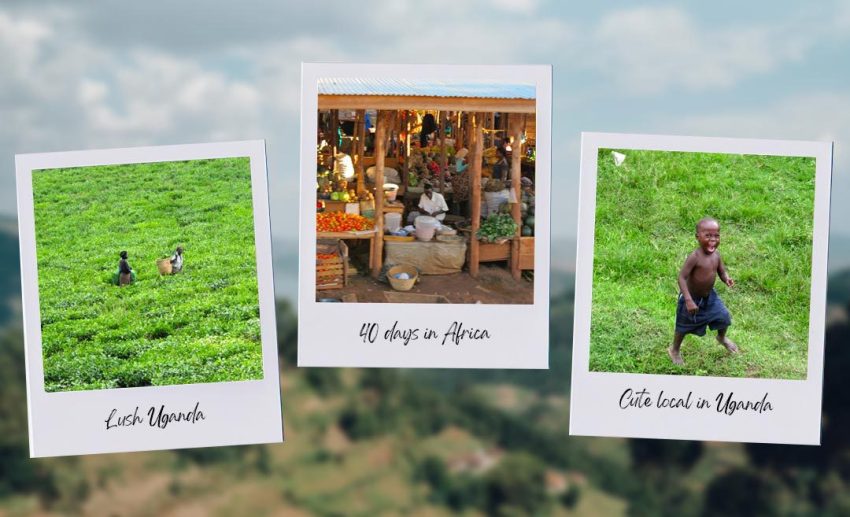 Perhaps Uganda and India.
India — Most people completely associate it with having sore bellies if you eat the food, but India is large and has many things to offer. You go to Rajasthan and you get the desert and old beautiful fort cities. You ride the train from Delhi to Kalkota and you see so much on and off the train.
Some of the best samosas I've ever had was on that train ride. You go three hours out of Mumbai and you get wine country where they have over 98 vineyards. There is so much to see and experience there and the food is always incredible.
Uganda — It's lush and green! When I went that was what surprised me. And then you track to see the gorillas and you fall in love with the country even more.
8. Which is your favourite city in the world?
I would say after KL it would be New York. It just feels alive with people who want to connect and create. The art scene there is amazing and its it feels like you can be whoever you are and be embraced for it.
9. Your favourite city/state in Malaysia?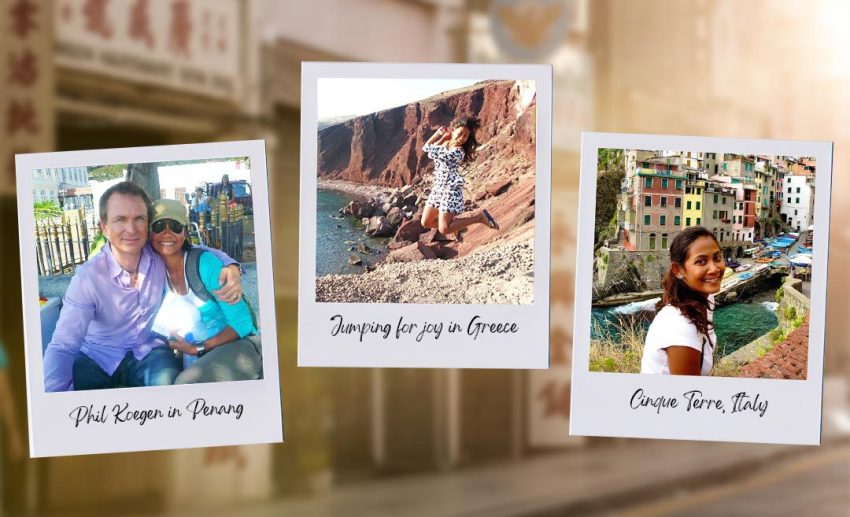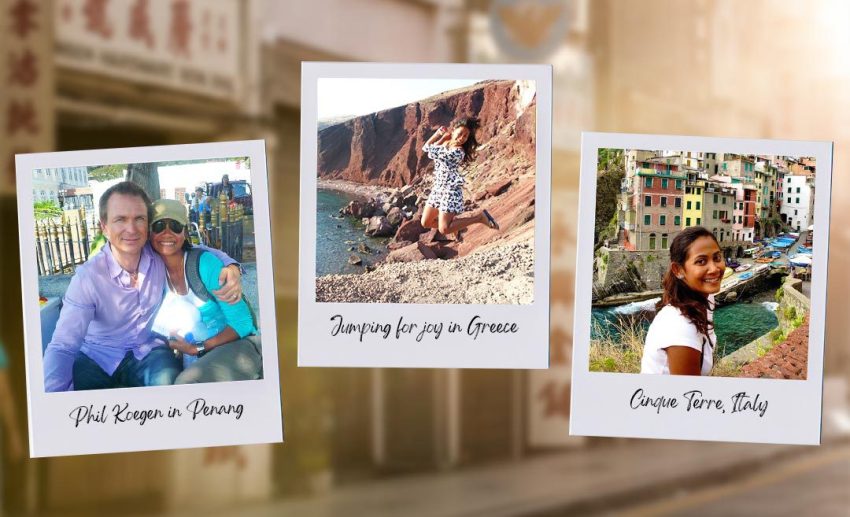 Penang for sure; as it has so much to offer. Art, history, food, and the beach!
10. What's in store for you for the rest of 2022?
This year, I was meant to be a bit more grounded – connect again with the forests and rivers of our country. That happened in the beginning of the year, but now that the borders are opening up, work is getting busy again, which means more travel.
But, in my down time, that's what I plan to do. Explore our forests and rivers, and bring as many people who are afraid of it to experience it too.
*All photos courtesy of Zabrina Fernandez, edited by Xin Xin Lee.