While this feature's header may have gotten you excited at the prospect of a fancy meal priced reasonably (and it is), we will start this review off with a little factoid. Did you know that Malaysia has the highest prevalence of obesity in Southeast Asia? And also, one in five of our adults have diabetes.
Okay, not exactly the fun start to a food review you had in mind, but we're here to tell you that healthy food can be indulgent and delicious! There's also no time like the present if you want to start eating better and healthier — and the Mediterranean Menu at Maria's Signature, KLCC, will help you with that.
According to U.S. News & World Report, the Mediterranean diet has consistently been ranked the best overall diet for the last four years according to U.S. News & World Report. With more scientifically-proven benefits, it's also been deemed the #1 Best Plant-Based Diet, Best Heart-Healthy Diet, Best Diabetes Diet, Best Diet for Healthy Eating and the Easiest Diet to Follow in 2021.
Let's get it started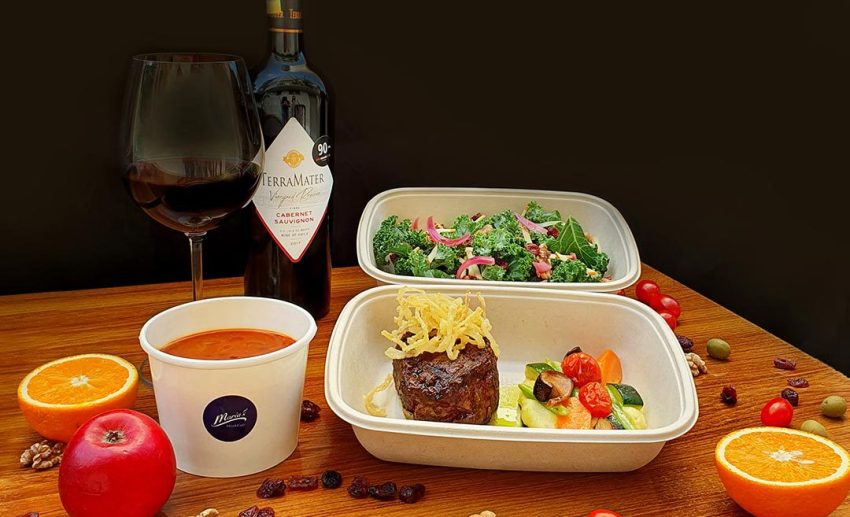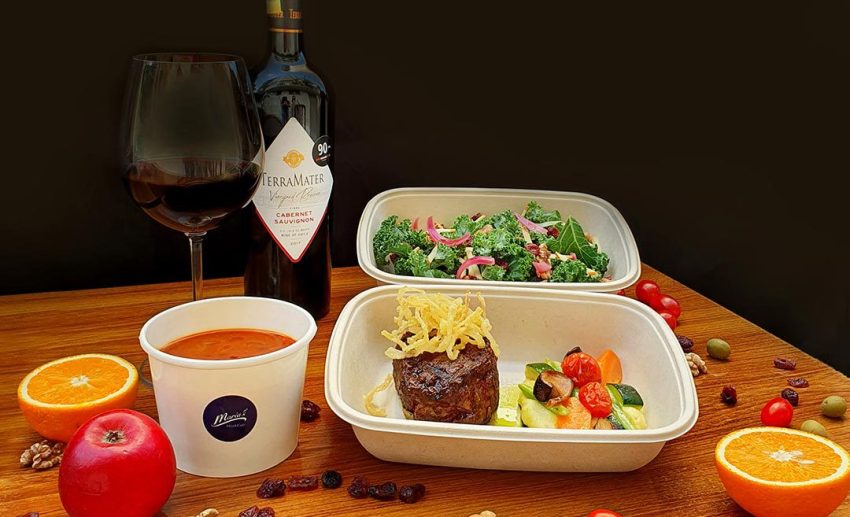 Maria's Signature's Mediterranean Set Menu kicks off with a choice of two salads — either the orange and spinach with poppy seed vinaigrette or apple and kale with Greek yoghurt dressing. Both are palate-cleansing and light dishes that prepare you for your meal and whet your appetite.
Please don't ask which our favourite dish was — we wouldn't be able to pick! Both were equally delicious. However, to help you choose, if you're more inclined to have a rocket salad or one with a balsamic dressing, then go for the orange and spinach salad. Those prone to a Waldorf, Nicoise, or Caesar salad should opt for the apple and kale option.
All warm and fuzzy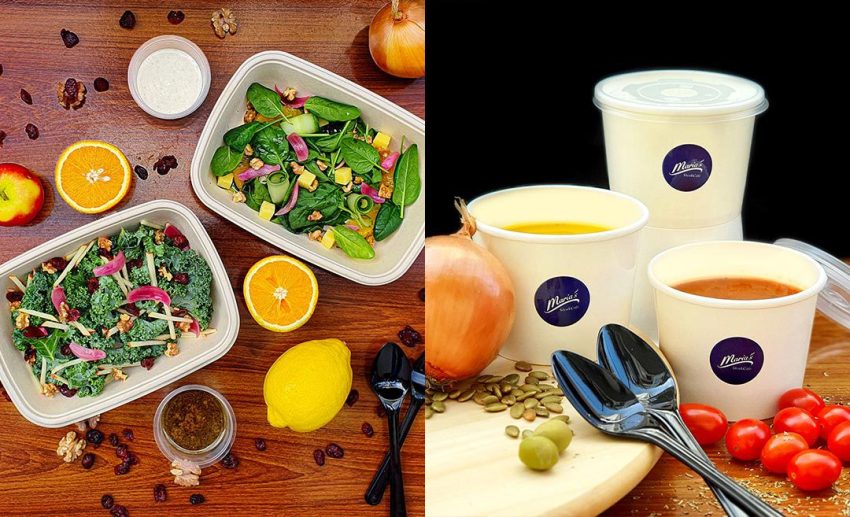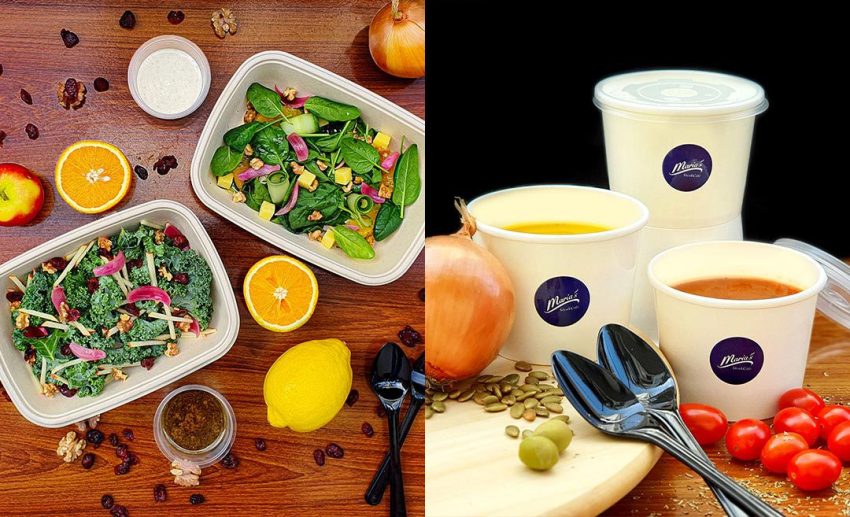 Up next: it's soup! Take your pick from two traditional favourites of either pumpkin or minestrone before the main course arrives. Although hearty, both soups weren't at all heavy. Portions for all the dishes were a decent, healthy size, too — so while were didn't feel stuffed, we weren't left lacking either.
They've selected these two soups because pumpkin is highly nutritious — boosting immunity, protecting eyesight, and even aiding in reducing the risk of chronic diseases. Meanwhile, minestrone is a tomato-based recipe whose ingredients are a great source of protein, fibre, and iron while keeping the gut healthy.
The main event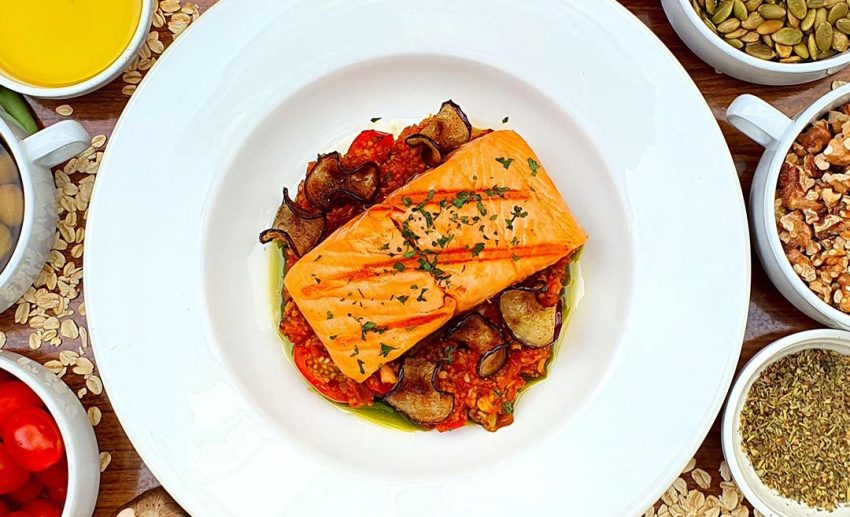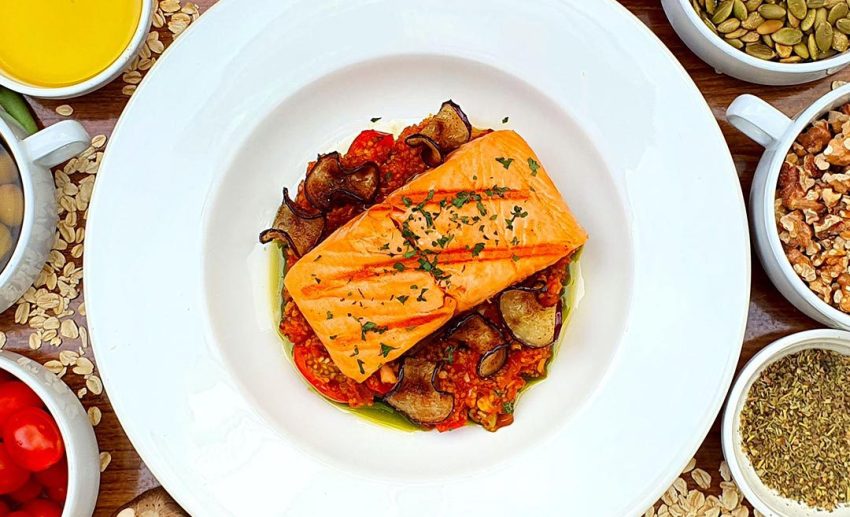 Now, here's where the fun starts. There are three options for mains, and which one you select will determine the price of your meal.
First, the grilled salmon with Mediterranean style couscous is a slightly spicy dish that's equal parts tantalising and reparative. Cooked to flaky perfection, salmon is known to repair damaged cells while lowering the risk of dementia, cardiovascular disease, and inflammation. This option will price your meal at RM75.
Next, the grilled beef tenderloin option will see your meal priced at RM115. A juicy Australian grass-fed steak, this baby weighs in at 180 to 200g — a decent and healthy portion. Accompanying this steak done to your choice of doneness are sautéed vegetables and a bed of parsnip puree. Together, the three are an excellent source of iron, boost immunity, balance blood pressure, and lower the risk of kidney stones.
Finally, the most indulgent option of all is going for the Australian Wagyu MB7 Tenderloin. They choose the tenderloin because it's a leaner (thus healthier) cut while still soft. Swapping out the grass-fed steak for this richer option will see the meal priced at RM300. But for 200 to 220g of Wagyu, it's a price we're more than willing to pay.
Come and imbibe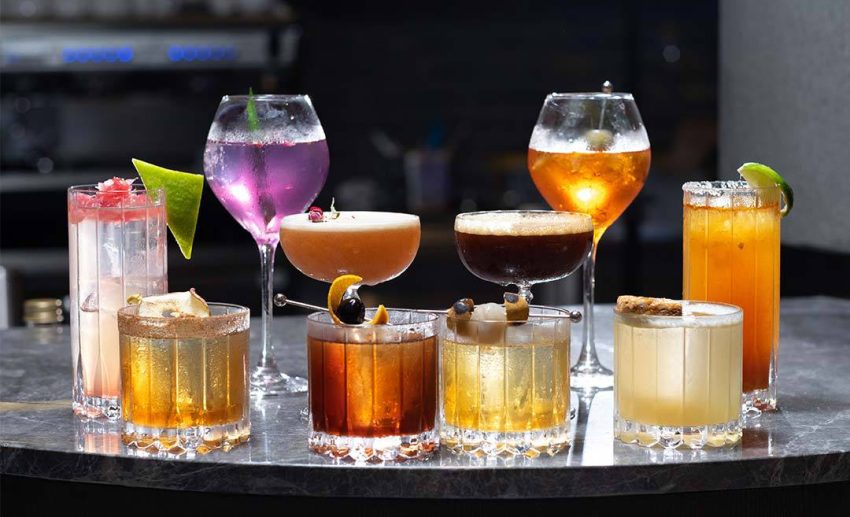 If you, like us, enjoy a glass of red with your steak, then fret not — you can order an accompanying bottle of wine from their long wine list. And if you have the Mediterranean Set Menu, you're entitled to 20% off the bottle of your choice!
Besides the extensive vino options, Maria's Signature has partnered with mixologist Amanda Wan to create a menu of delectable cocktails. Our favourite from the ones we tried is the Violet Tonic — gin infused with lavender and butterfly pea flower, elderflower, pandan syrup, lime juice, and tonic water garnished with dried rosebuds. A close second is the Earl Grey Tea-Ni, which sees vodka infused with earl grey tea, milk-clarified earl great tea, rose syrup, lemon juice, egg white, crushed rosebuds and slivers of orange — delish!
Meanwhile, teetotallers can choose from a list of other refreshing beverages or ask for cocktail versions of these amazing cocktails. The friendly and accommodating team at Maria's Signature are happy to oblige. Chin chin!