I'll be honest. I didn't know there was a hotel attached to Mid Valley Megamall, and neither did I expect much from the experience. To which my colleagues jokingly said: "Which tempurung (coconut shell) did this katak (frog) come from?". I highly suspect it's because I don't frequent the mall itself, and shopping isn't exactly my forte. I can be quite the hermit — I'd rather stay in the comforts of my home. We'll see soon enough how quickly that's going to change.
Without further ado, let's get into it!
First impressions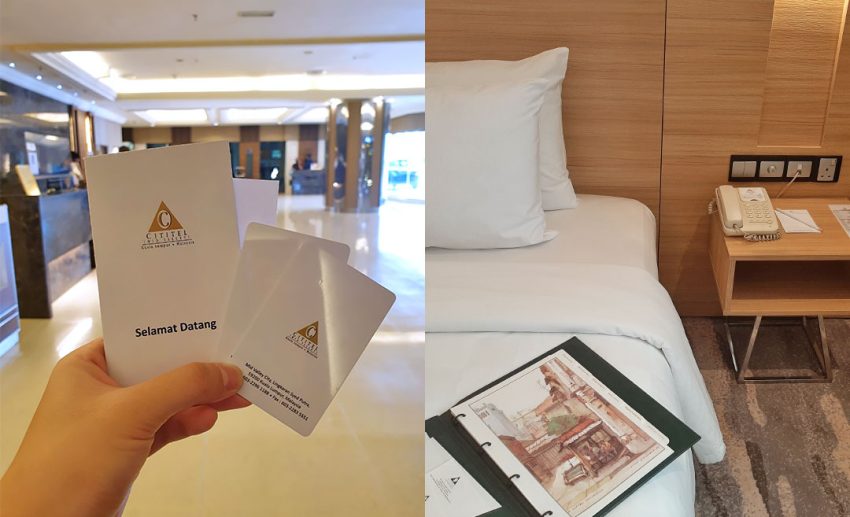 The first thing I noticed when stepping into Cititel Mid Valley was the friendliness of the hotel staff. They were welcoming and pleasant, and to me, that's the first sign of a good hotel experience. I jumped onto Google reviews to verify this and saw that many customers shared similar sentiments. Good customer service can go a long way for any business.
Second, the room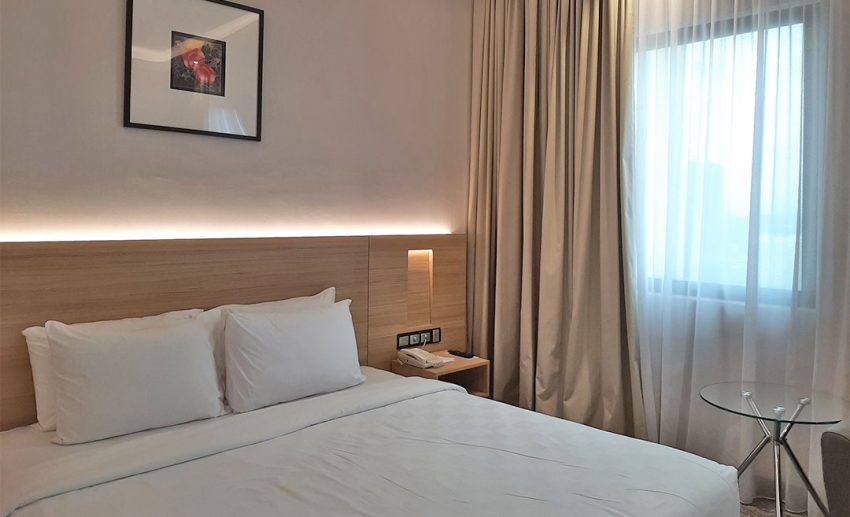 Prior to my booking, I was told that their rooms were newly renovated, and new pictures of the rooms looked promising. I was booked into the Deluxe Double Room, and after getting my key card, I immediately went to scout out my weekend boudoir. As a creature of comfort, I first had to examine the little amenities I would have for my stay.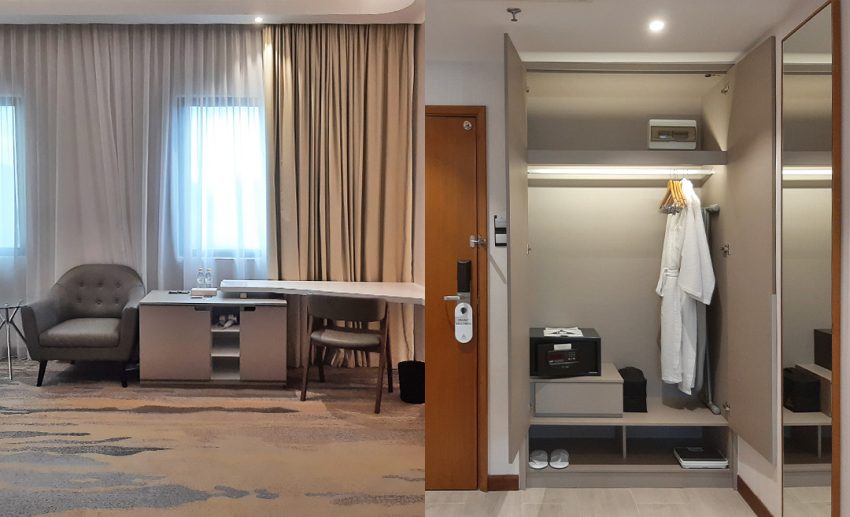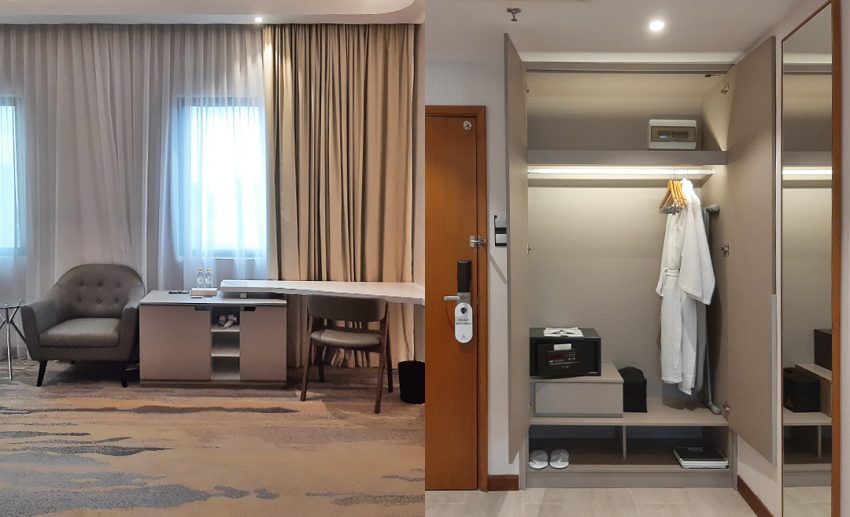 The room was spacious, with a king-sized bed, a writing desk, and other standard amenities. I personally liked the option of a ceiling fan—which is uncommon in hotel rooms—as that provided better airflow and white noise for this hermit bean to fall asleep.
Surprise, surprise! The Deluxe Double Room's bathroom has a separate bathtub and shower, and the round mirror with its soft glow is perfect for mood lighting. But we'll get into that later.
Time for a buffet baby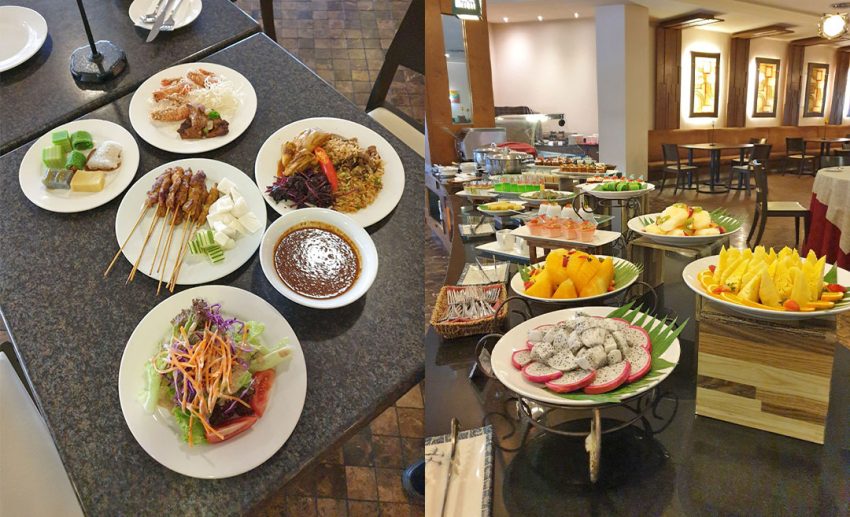 For lunch, I went to check out the Hi-Tea Buffet happening at Citi Café at the property's lobby level. Citi Café opens 24/7, and I guess this allows them to accommodate business guests from different parts of the world. This Hi-Tea Buffet happens every Saturday from noon till 3pm, and the menu changes weekly. They also have Bamboo Biryani every Wednesday from 12pm to 3pm, which I sadly didn't get to indulge in, although it sounds very tempting.
As for my Hi-Tea Buffet lunch, there were so many options, I was spoilt for choice. There were meat and vegetable dishes to pair with biryani, Satay, Pasembur, a salad bar, noodles, and myriad fruits and kuih. The price for an adult is RM64 nett, while senior citizens and children get a discounted price of RM40 nett. If you're not in the mood to dine out, in-room dining is always an option.
Lots of shopping!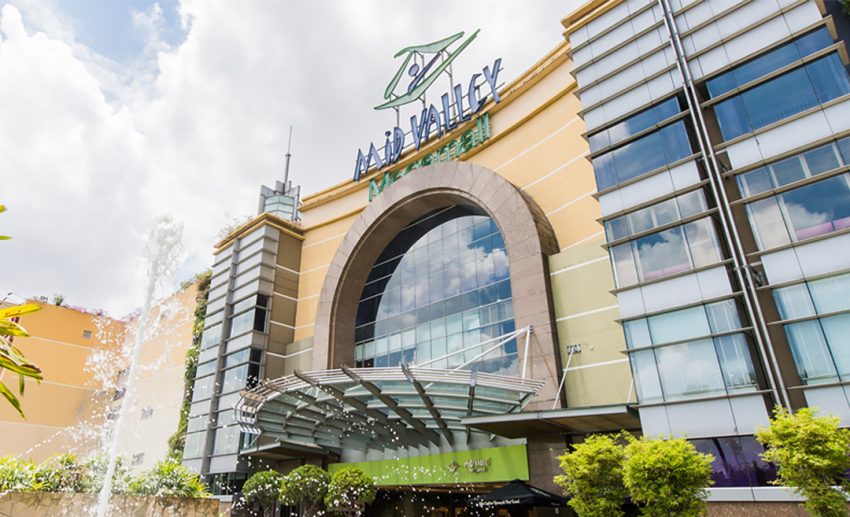 I know I said shopping isn't my preferred sport, but truthfully, I haven't been out in a mall for a while, so I wanted to explore a little bit, and walk off the buffet food baby as well. The distance from Cititel Mid Valley to the mall couldn't be shorter and more accessible. Once at the hotel lobby, it's literally a short walk through a corridor, and you're inside Mid Valley Megamall.
To my surprise, I was grateful to be at a mall because I soon realised there were quite a few items I'd been meaning to get. Both Mid Valley Megamall and The Gardens Mall are linked, so you're not short of variety when it comes to food and shopping during your stay.
Wind down with a bubble bath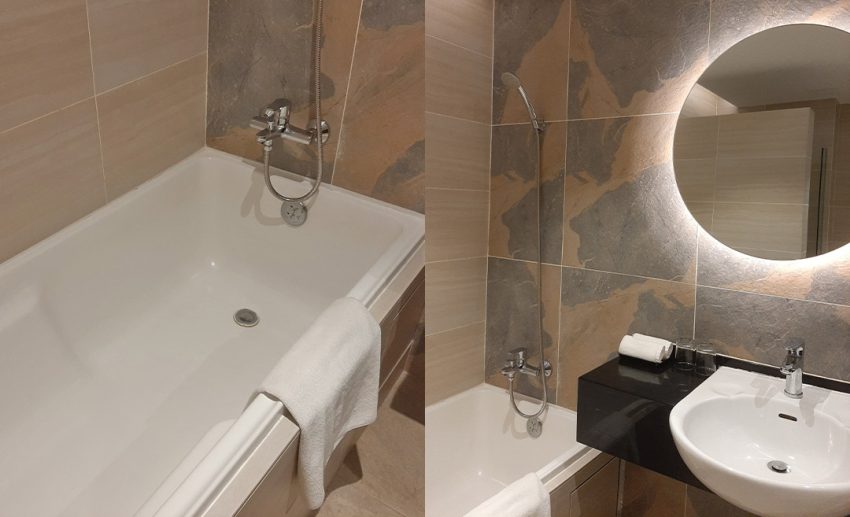 Fret not if you didn't prepare a bath bomb; you can always grab one at the end of your shopping spree — which is precisely what I did. While waiting for the bathtub to fill up, I took a quick shower. Everything was provided as usual, but I ran out of drinking water and requested two bottles at the reception before coming to the room. They sent the bottled water to my room shortly after.
I was testing the temperature of my bathtub water when I got a call on the phone — thankfully, there was a second phone in the bathroom. I picked up the receiver, and the receptionist asked me if I had received the bottled water. I thought it was nice that they called up to check. I enjoyed the rest of my evening soaking in the tub in mood lighting. And honey, it was glorious! Next, was lounging in bed in the bathrobe provided and a good night's sleep.
Breakfast and check out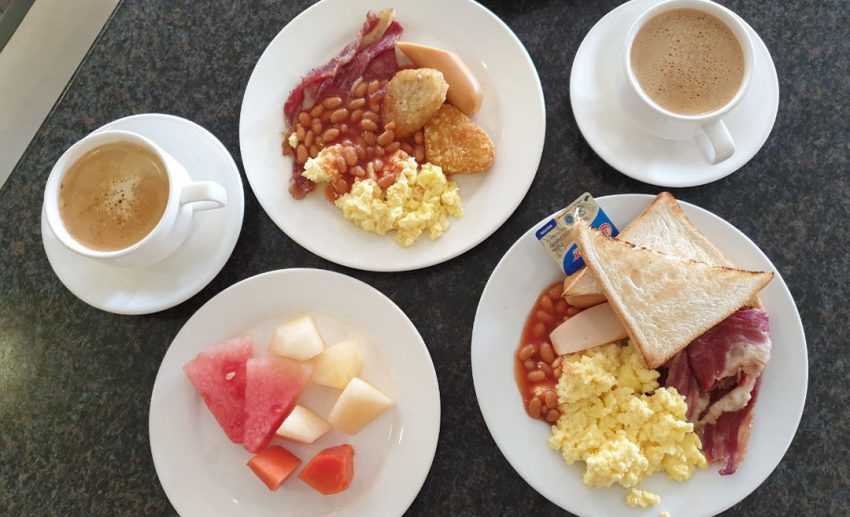 Before checking out, I had breakfast at Citi Café, and it was a standard buffet spread of English Breakfast, toast, coffee, tea, fruits, porridge, and cereals. Nourished and refreshed, I headed back to my room to relax before packing up. Checking out was easy and seamless, as was the overall stay at Cititel Mid Valley. I'd recommend a staycation here for folks looking for a quick getaway, some retail therapy at your fingertips, or a central location for your stay.
Cititel Mid Valley
Address: Mid Valley City, Lingkaran Syed Putra, 59200 Kuala Lumpur, Malaysia
Contact: +603 2296 1188
Reservations: +603 2296 1111
*All images by River Huei unless stated otherwise.