Have you ever had those moments when you're enjoying a movie with family, but sexy things start popping up on the screen, and everyone in the room holds their breath? Yes, we've all been there at least once. Awkward!
Though we encourage open and honest conversations surrounding sex and our bodies, we understand that some family members may not be comfortable with that.
To prevent future awkward moments from happening, here's a list of shows to avoid watching with the family.
1. Sense8
From the same creators as The Matrix, Sense8 is a sci-fi drama with thrill and action involved. The show starts with eight strangers from different parts of the globe having the same violent vision of a person in pain. After the vision, they all gain the ability to connect with each other's thoughts and actions, 'visiting' each other through their minds.
As these eight individuals grow curious about each other and find out what's going on, a mysterious organisation intends to find and kill them. With a diverse cast, the series is shot all over the world, including Reykjavik, Nairobi, Mumbai, and London. Heart-warming, inclusive, intense, and thrilling… with an orgy or two.
Watch the trailer here.
2. BONDiNG
You can probably piece together from the title and posters that this is not a show to be watching with your parents. BONDiNG is a short, sweet, and hilarious show that gives us a glimpse into the world of BDSM and kink.
Every episode only runs for 20 minutes or less, giving you time to reflect on the dark humour that comes with it. Join Tiff and Pete as their friendship turns into a professional relationship, and find out how it helps them find themselves.
Watch the trailer here.
3. Bridgerton
If you're into period pieces and historical romance, this one's for you. This popular Netflix show is inspired by a series of books by Julia Quinn, set in an alternate history of Regency England, where people of colour are also members of high society.
In the show, the eight siblings of the powerful Bridgerton family look for love while drama (of course) abounds. Fall in love with the set, gowns, balls, and the cast's mannerisms as their love stories (and clothes) unfold in stunning (and highly graphic) imagery. Season 1, Episode 07 we're squirming at you in particular.
Watch the trailer here.
4. Food Wars!: Shokugeki No Soma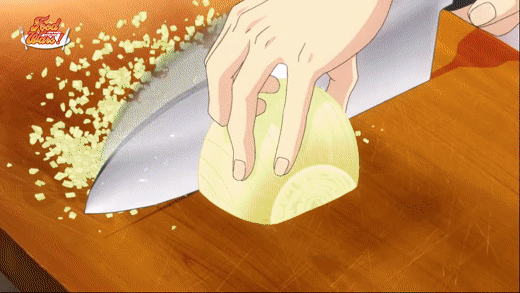 Don't be fooled by the name of this anime series. On the surface, the show is about Soma, a young chef who finds himself enrolled in one of the most prestigious culinary academies. Here, he must win extreme cooking battles or face expulsion.
The NSFW moments come when characters taste amazing food, and their clothes start flying off their bodies, sometimes surrounded by food. It's an unusual take on reactions to good food, and overall, a must watch! But maybe not with the family.
Watch the trailer here.
5. Sex/Life
As the title suggests, there is a lot of sex involved here. A woman's past sexual memories come into conflict with her current married family life when her bad boy ex appears in her life. As she struggles with the waning passion in her marriage, the ex-boyfriend stirs up her sexual fantasies and tries to win her back.
Watch the trailer here.
6. Elite
In three words: high school drama. Except it involves murder. This Spanish thriller and teen drama series is set in a fictional elite high school called Las Encinas. Each season usually revolves around the murder of one teen, while speculations and relationship dramas ensue as the investigation unfolds. Of course, with teen relationship dramas comes passionate (and fleeting) young love.
Watch the trailer here.
7. Too Hot To Handle
Hosted by 'Lana', a cone-shaped virtual assistant, 10 hot, young, and non-committal singles are put on a beautiful island villa together, thinking they will be on a month-long sex-cation. Little do they know that this show will be testing their self-control and guiding them to form long-lasting relationships instead of meaningless flings.
To win the grand prize of USD100,000, these singles are forbidden from kissing, sexual contact, and self-gratification. Any rule-breaking will result in a deduction of the prize money — and you'll bet some of these babes can't resist breaking the rules.
Watch the trailer here.
8. Big Mouth
This coming-of-age sitcom explores the passions, obsessions, and terrors of teenagers experiencing bodily and hormonal changes. An animated series primarily geared toward adults, you'll be laughing and cringing at the relatable moments we've once had when we were teens ourselves.
If you're a bit of a prude, you might want to be prepared for the straightforward language and animated genitals you'll see. All is well at the end of the day, as it can be a cathartic and educational experience for all.
Watch the trailer here.
9. Call Me By Your Name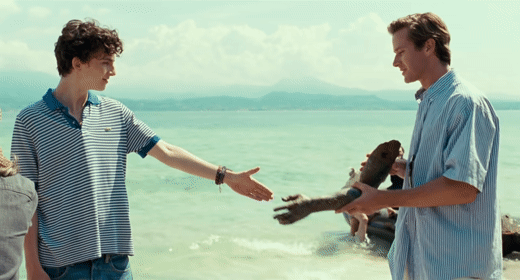 Elio lives with his parents in rural northern Italy. Over the summer, his father, a professor of archaeology, invites a graduate student, Oliver, to live with the family to help with his academic paperwork.
Elio finds common interests with Oliver and slowly gets attracted to him. The film explores Elio and Oliver's temporary relationship and Elio coming to terms with his sexual orientation. Be ready for romance, heartbreak, and intense honesty.
Watch the trailer here.
10. Euphoria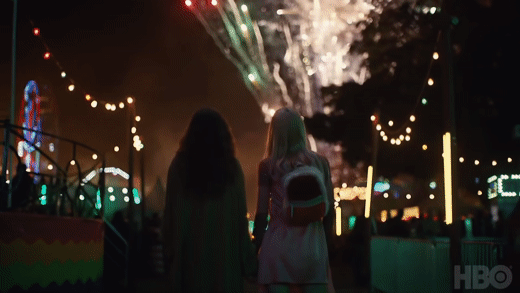 Starring Zendaya as Rue Bennett, this series centres on a group of high school students and how they deal with drugs, love, identity, friendships, and (of course) sex. Many critics have made comments about the sexual contents of the show, but most teens and adults appreciate the raw and honest display of teenage life while learning a lesson or two from the characters' stories.
Watch the trailer here, and stream on HBO here.