Back in 2014, when Dr Choo Mei Sze was just 27 years old, she couldn't stop going to the toilet for three weeks. Initially attributing it to stress, she became sure that something was amiss (despite doctors initially brushing off her tummy troubles as nothing serious). Eventually, Mei Sze got a colonoscopy at the behest of her father. And it's a good thing she did.
As it turns out, Mei Sze had a malignant tumour in her colon, something not normally found in an otherwise young and healthy woman. But fast forward eight years and two successful surgeries, Mei Sze is now the youth ambassador of the National Cancer Society Malaysia (NCSM), representing the society at conferences throughout the country and around the world as an international delegate. And she does all this while being the Founder of PersonEDGE, host, speaker, and leading a cancer support group for young patients.
This World Cancer Day, we speak to the youth ambassador about how being a colorectal cancer survivor has changed how she sees travel and the way she now (re)discovers the world.
Has being a cancer survivor changed the way you see travel?
Yes, in a way. I now keep going back to a country I enjoy rather than trying out different experiences in various countries and ticking them off the world map. I'd rather spend my time doing what I love than trying something new and perhaps not liking it.
How has being diagnosed with colorectal cancer changed the way you travel?
A LOT. Sadly, being the adventurous person I am, I didn't mind trying out different foods and even roadside stalls previously — as long as they aren't too dirty. But, after cancer, as my stomach is so sensitive, I can only drink bottled water and eat at proper restaurants or in the hotel. So, travelling isn't quite the same anymore, especially to other Southeast Asian countries like Vietnam or other developing nations.
Have you travelled a lot since becoming the youth ambassador for NCSM?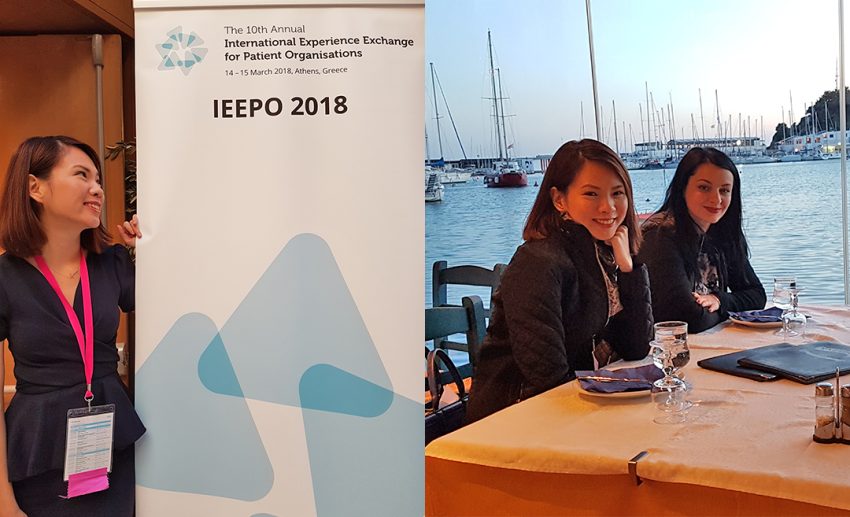 Yes, I went to Greece for a conference and have done quite a bit of interstate travel.
The most memorable trip would be Greece, to the International Experience Exchange with Patient Organisations (IEEPO), where Malaysia only had one representative, myself, to share about the patient experiences for diseases around the world, cancer being one of them. It was good to meet and learn about what other countries have been doing and have roundtable discussions.
Where's your favourite place to #CutiCutiMalaysia?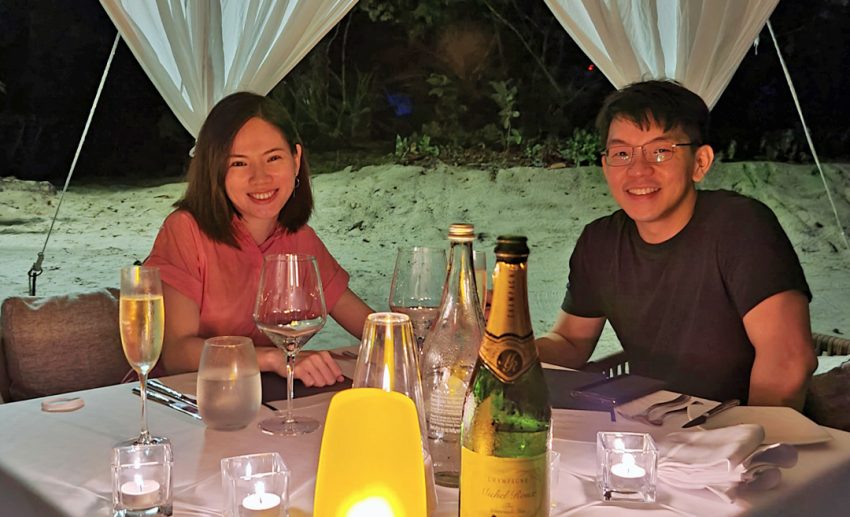 Langkawi! Specifically, The Datai. We found this gem of a property during the pandemic, and it kept us wanting to come back from the beach to the mangrove forest. My husband and I celebrated our recent anniversary and birthday there shortly after opening the interstate borders. We have been married for five years but celebrated our 10th anniversary of being together.
Now that things are opening up, where's the first place you're headed?
I want to go either to South Korea or Japan! I love Japan for its culture and scenery and South Korea for its food and shopping. In Seoul, I like Insa-dong a lot because it's a cultural mosaic of things and home to several modern shops.
Favourite country in the world to holiday at.
Japan because of the culture, food, and scenic landscapes. Some favourite locations include the city of Kyoto, Nara Deer Park, and the Todai-ji Temple in Nara.
People often travel for food. Being a colorectal survivor, you need to be mindful of your meals. Where have you found some of the best eats while travelling?
Japan and South Korea for sure! Because these countries are clean (which makes it easier for me to eat out) and I just love these two cuisines. In South Korea, I like their barbecue and jjimdak (braised chicken). While in Japan, my favourite eats include ramen — especially during winter. As for where we eat, my husband and I usually prefer hole-in-the-wall restaurants we stumble upon.
Which three cities around the world are your favourite?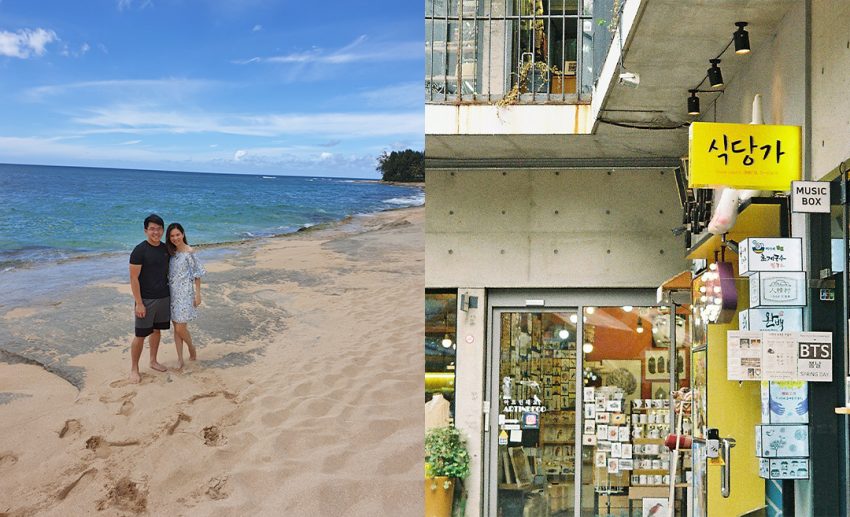 Seoul, South Korea, because it's clean, and the cafe culture is amazing. I love that you can walk along the city and find beautiful alleyways with restaurants and cafes.
Kyoto, Japan, because it's so tranquil and scenic. I just love the Arashiyama Bamboo Grove and Kinkaku-ji Temple.
Finally, Honolulu in Hawaii, of course! I lived there for six years of my life while studying.
Mountain, city, or beach?
Beach babe all the way! I feel a strong connection with the sea.
Where do you think is the most underrated travel destination?
Malaysia, without a doubt! Everything from our food to our hospitality is amazing!
All images courtesy of Dr Choo Mei Sze.