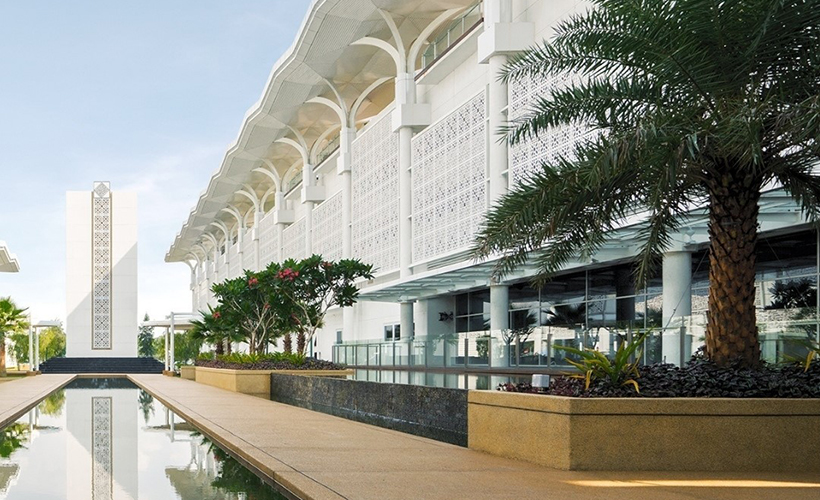 Subscribe to our new 
Telegram
 channel for the latest updates.
Buildings, whether new or old, hold much symbolism. But the distinctive designs and remarkable architecture of historic buildings in Selangor are what set them apart. These are buildings enriched with history and cultural heritage, symbolising Malaysia as a whole, and you definitely ought to visit them.
1. Sultan Abdul Aziz Royal Gallery, Klang
Previously known as the Sultan Suleiman Shah Building and situated in Klang, the gallery exhibits the Selangor Sultanate's history and heritage, a kingdom established in 1766. The feeling of nostalgia and appreciation for Malaysian history is further intensified with its expressive exterior design.
The Royal Gallery was specially built by a British architect in 1909 which explains the colonial style structure. it was initially established to honour HRH Sultan Sharafuddin Idris Shah Alhaj and was just recently made accessible for public viewing in 2007.
2. Sri Shakti Devasthanam Temple, Kuala Selangor
This is the only religious building in the world that has a manifestation constituting 51 Shakti statues in a line by the internal corridor. The temple is located some 9.5 kilometres from the district of Kuala Selangor, and was constructed according to the ancient scriptures — namely Veda, Agamas, and Sirpa (architecture) Sastras.
The design follows the structures of an Amman Temple as specified by their religion and features 96 carved pillars signifying the 96 principles of Hinduism. The entrance through is also impressive , as the main door was made by an adept craftsman from India who carved it out of four tonnes of sculptured granite at 18-feet high.
3. Bandar Palace, Banting
Established in 1899, Bandar Palace is the crown jewel of Banting. It's also likened to a palace worthy of Aladdin for its touch of Indian and Middle Eastern architectural styles with carving and chisel techniques. It's almost fully made of brick and lime mortar, while premium chengal wood adorn the stairs and doors.
The palace has two storeys, overflowing with many rooms used for various occasions such as Kolam Mandi Diraja for royal baths, a throne room called the Balai Rong Seri, and banquet room named the Kamar Santap Diraja where the royals dine. Bandar Palace stands near Bandar Mosque and is approximately only 15 kilometres away from Banting town.
4. Wat Chetawan Temple, Petaling Jaya
Moving on to another place of worship that's especially notable amongst Buddhists, is the Wat Chetawan Temple that stands majestically along Petaling Jaya's Jalan Gasing. King Bhumibol Adulyadej, who built the temple in 1957, constructed it during Malaysia's most significant year in history — during our independence.
In terms of its facade, you'll see uniquely Siamese architecture shining through. The multi-tier roof elaborated with chor fahs and the stained glass-tiled finishings constituted the ideal Buddhist temple of the time. Although noticeable from miles away, the incredible detailing of the temple is worth taking a closer look at.
5. Movenpick Hotel & Convention Centre KLIA, Sepang
Serving as a hub for those about to go on Hajj, Movenpick Hotel & Convention Centre KLIA is perfect for transiting visitors. Its Muslim-friendly facilities and exquisite Islamic architectural design is what makes it extraordinary. The outward appearance is embellished by Islamic geometry and Kufic writing, which is the earliest calligraphy used in the Holy Quran. The magnificence doesn't end there, as it is topped off with 7.2 hectares of expansive park.
6. Dash Box Hotel, Cyberjaya
If you ever find yourself in Cyberjaya and looking for a good place to staycation, make your way to Dash Box Hotel. You can't miss it, even from afar, with its iconic enormous green bunny that has become the representative symbol of the hotel. It offers a variety of room choices to its customers whereby most of them are strategically built by the swimming pool adjacent to the garden. At night, the garden is beautifully lit by LED lights all the way through. Simply stunning!