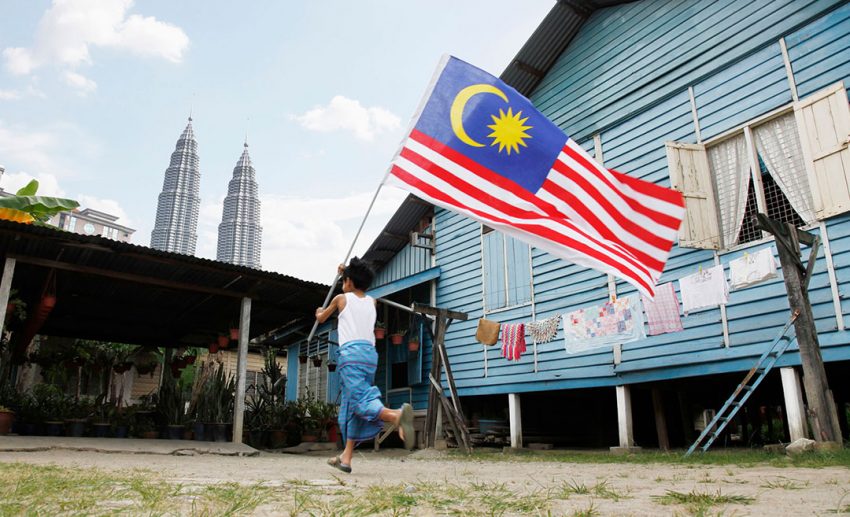 Subscribe to our new 

Telegram

 channel for the latest updates.
The word 'home' conjures different images in our head. First, it can refer to the location we were born in, like our home country, Malaysia. It can also refer to the physical space that we live in — whether it's a landed or high-rise property. This Malaysia Day, let us celebrate the meaning of home by taking a walk down memory lane to see how neighbourhoods in Malaysia have evolved over the decades.
Kampung vs cities
Gentrification is real.As Malaysia heads towards a developed nation status, transformation follows in the form of innovative developments and infrastructure upgrades. However, major cities and towns have begun to face land scarcity, causing development to shift to the suburbs and areas that were once kampungs (villages).
Despite significant development all around them, such communities used to remain the same for many years. These villages were changed into contemporary townships as an extension to the previously developed cityscape when they could no longer survive the changing times.
The change of Kampung Segambut Dalam, which is conveniently placed adjacent to the affluent Mont Kiara, a place with several luxury high-rises and a dense population of expats, is one example. It's safe to assume that this former community currently acts as an extension of Mont Kiara, which is well-developed.
While modernity is unavoidable, it is critical to strike a healthy balance between urban and rural settlements to preserve our local culture and legacy — as evidenced by the preservation of Kampung Bahru and traditional shophouses in Kuala Lumpur, George Town, and Melaka.
Living with Family vs Personal Space
Finding a home to settle down in for the remainder of one's life was one of the top goals of potential homeowners back then. Property was regarded as a family heirloom to be passed down through the generations, or as a multigenerational residence to keep the family together.
There was a notable shift in tastes and priorities as time went on. According to PropertyGuru's Consumer Sentiment Study H2 2021, younger generations today prefer to live apart from their families for a variety of reasons, including the need for more personal space, marriage, or convenience. They are more likely to leave their parents' home and look for a residence that meets their requirements, lifestyle, or personality.
According to the research, millennials prefer to buy double-story terrace houses (26%) and condominiums (23%). And with new normal SOPs in place, home buys are going digital, preferring a combination of physical and virtual tours (66%).
At the end of the day, it doesn't matter what era, region, or property type we're talking about since one thing remains constant: Malaysia is where we all call home. Happy Malaysia Day!
47091, 47141, 46051