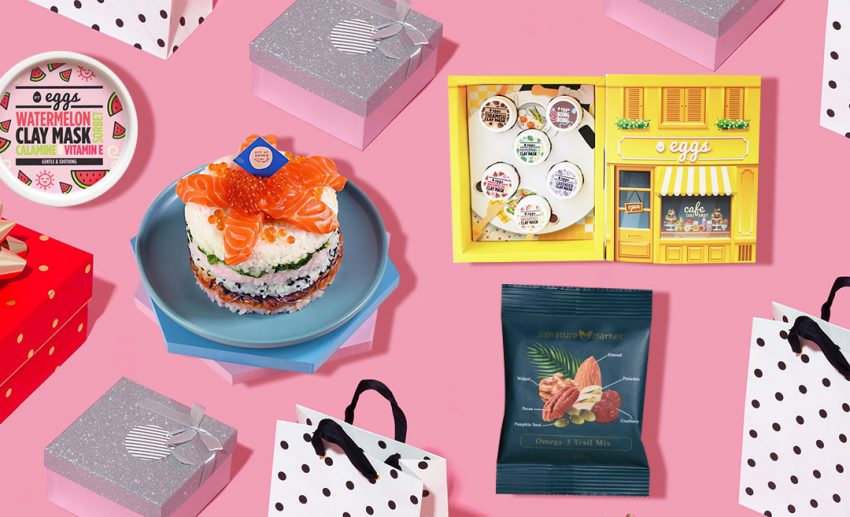 Subscribe to our new 

Telegram

 channel for the latest updates.



It's difficult not to get emotional as we stare at our painfully empty social calendars (cue in crickets in the background) with no end in sight on the lockdown in Malaysia. Zoom calls and FaceTime have become the new normal as far as social connection goes. Jokes we used to share over meals are now shared in gifs and Reels. Bumping into a friend and sharing a smile is now the universal head nod. We don't know about you, but we're still trying to channel our inner Tyra and master the art of smizing (smiling with our eyes) without looking bewildered.
Now, more than ever, we realise just how crucial human connection is. Unable to meet our usual circle of friends, the casual banter with the checkout lady at the local grocery store is now something to look forward to. We have friends stuck across borders and oceans, unable to come home, and family across districts that seem so close, yet so far. 
The pandemic has forced us to redefine relationships, value the people we've taken for granted, appreciate the brief and seemingly ordinary exchanges, and celebrate the unlikeliest of companionships forged. Our Brand Strategist, Tersh, is even on first name basis with her neighbourhood street sweeper. 
Today also happens to be International Friendship Day. So, the team at Zafigo would like to encourage everyone to take some time to reflect on how to be a better friend, and to start by reaching out to those around us. 
It can be an old friend you wish you'd spent more time with, a new friend, or someone you know that's been going through a tough time. You can send a card, pick up the phone, or drop a line – they say the best gifts are wrapped in love. But if you'd like to treat a friend to something a little more indulgent, here's a list of tried-and-tested gifts that'll lift their spirit!
Hold me close
Tengku Zai, Editor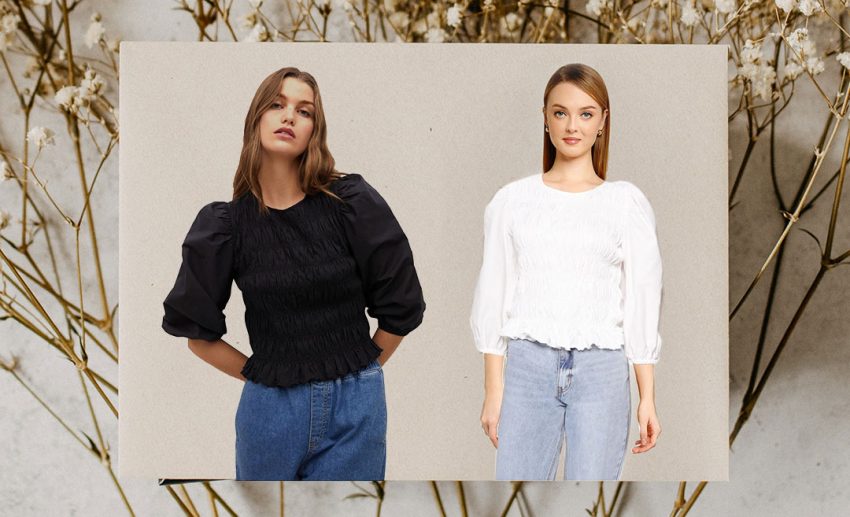 When it comes to my sartorial decisions, I often personally choose the eco-friendly route. And this extends to my gift-giving too. Although locally-produced (lower carbon emissions) and slow fashion items are my go-tos, I totally stand for the efforts of fast fashion brands moving towards more sustainable business practices. While some may call it greenwashing, for me, it's a step in the right direction as things can't change overnight. 
Ever happy to support that change is why I'd choose this sweet ruched number from Mango to gift a fashionista friend. On the one hand, it's made with luxurious organic cotton, and on the other, it's a versatile piece that'll take her from day to night. Just think: one can use this for lazy days at home (so you look equal parts relaxed and elegant) or dressed up with a statement necklace and leather skirt for a night out. Oh, and the silhouette is just to-die-for with its fitted bodice and billowy sleeves.
Buy it on Zalora. 
A real shnack deserves good snacks!
Theresa, Marketing & Development Lead
For my close friend Sea's recent birthday, I decided to treat her with several things. One of which are her favourite local snacks from Signature. For someone like her – who's super active (she's a dance instructor) and loves eating healthy – this was the perfect gift! When she doesn't have much time to fill up until the next meal, she can opt to nom on these delicious goodies. I always love that Signature offers these cute gift boxes that include a variety of nuts and snack options. 
Buy it on Shopee. 
To light one's spirit
Xin Xin Lee, Head of Design
The lockdown has been affecting our mental health more than we sometimes care to admit. To share some cheer with a friend, I've decided to get her this Lavender & Chamomile candle. She can light it up in her room and fill the air with relaxing scents of the floral tea while she tucks into a book and forgets about the worries of the world. In that very moment, she can escape from the influx of devastating news surrounding this virus. It'll be like a time to herself. And I hope that it'll lift her spirit – even if just for a little while. 
Buy it on Zalora. 
A care pack from home
Maggie De souza, Head of Events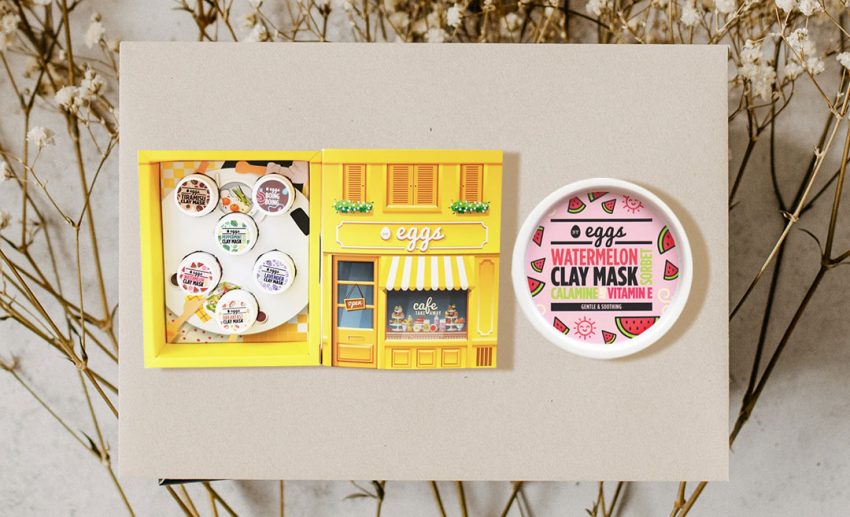 My bestie who lives in Dubai hasn't been home in four years. Plans for a family trip back to Malaysia were quickly derailed by the pandemic last year; and video calls with loved ones only do so much to keep feelings of homesickness at bay. To cheer her up, a few of us put together a Malaysian care pack and sent it her way. Apart from the usual food must-includes like Maggi, White Coffee, and some pre-mixed Brahim's cooking sauces, I included some of my current locally-made favourites. One of these discoveries is the By Eggs Cafe set, that includes samples of their clay masks. She's all set for a good pamper sesh now… provided her husband and son allow her some me-time of course.
Buy it on Shopee. 
In sadness and in happiness

 
Nur Soleha Mohd Halmee, Intern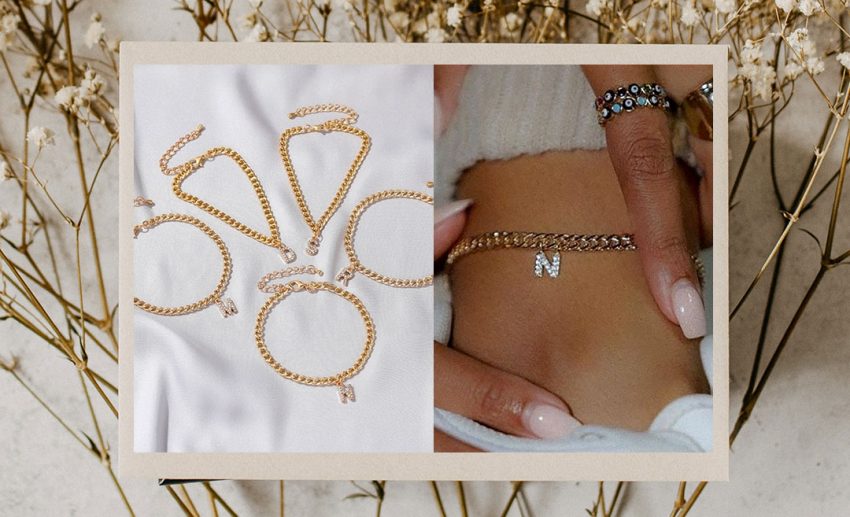 My best friend has a passion for fashion. Her obsession with unique accessories may be peculiar to some, but it's inspirational to me. If anything, I see her as a trendsetter who can turn the simplest of accessories into something en vogue. 
Unfortunately, of late, she constantly finds herself feeling down. With lockdowns preventing me from seeing her, I've decided to gift her this beautiful anklet. It fills in for my temporary absence by shifting her focus on something that makes her happy. And I suppose it helps to know that she's remembered. While the value of the anklet is not indicative of the value of our friendship, the adornment still speaks of my devotion to her, as I'll always be around (her ankle) wherever she goes. 
Buy it on Shopee. 
Eat your feelings
Rathika Sheila, Content Marketing Manager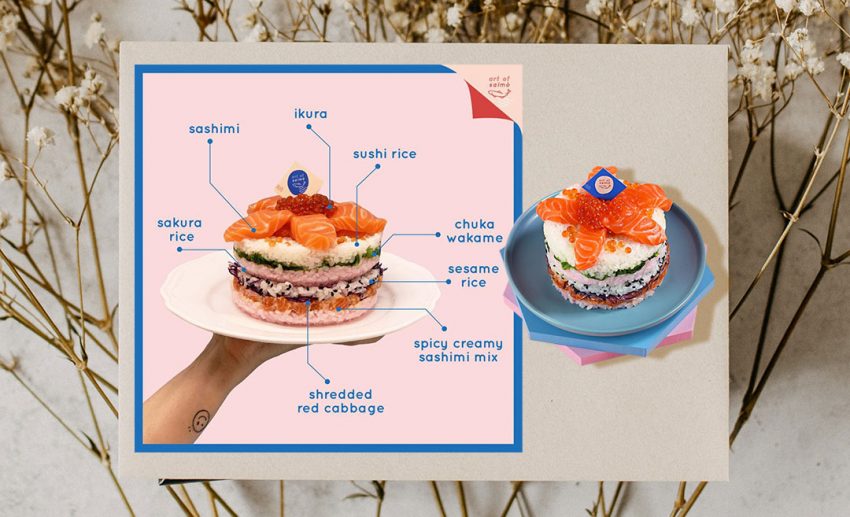 My best friends and I love food as much as we love each other – and we've been friends for 10 years, so I'd say we're quite fond of one another. Prior to the pandemic, we'd meet for very long dinners every month. I'm talking getting to the restaurant just before 7pm and leaving by midnight. One of our favourite places to park ourselves at is Sushi Zanmai. 
I came across Art of Salmo's beautiful, and so-over-the-top salmon sushi cake that I think they'd love! Especially since we haven't been able to have our dinner dates for a few months. It'll be a nice (and flavourful) way to say I miss spending time with them. I'm so looking forward to sharing food with them again soon. 
Buy it on Shopee. 
Craftiness is happiness
Tercia Goh, Head Of Brand Strategy
Having spent years crafting, I can personally vouch for the many benefits of scrapbooking. It's helped reduce my anxiety and stress; not to mention the satisfaction I get from creating something unique that I can call my own. This rewarding creative outlet has become a lifelong hobby, and it's something that anyone can pick up, which is why I'm gifting Tori, my wonderful neighbour, a Heidi Swapp Project Life Core kit. It's a great gift, regardless of one's level of craftiness! 
Knowing her love for calligraphy, writing cards, and sending letters, I know the sentimental side of her will enjoy this memory-preserving kit! The kits are available in various colourful and uplifting themes, such as Heritage, Awesome, Charming, Happy Place, and more. Each kit comes with 500 pieces of embellishments that'll offer hours and days of fun, decorating, snipping, and gluing them into a piece of art. It's also a great opportunity to take a trip down memory lane to decorate travel pictures or to stick into her diary – a visual reminder of the good days.
It's a small token for all the times she's invited me over for drinks, shared her baked goods, bought me surprise gifts, and the little handwritten notes she slipped under my door. She's truly the best neighbour one could ask for! 
Buy it on Shopee.