Subscribe to our new 

Telegram

 channel for the latest updates.
Tastes like heaven but stinks like hell. There's no fruit more polarising than the king of them all – the thorny durian! People either love it or hate it; there's no in between. But since you're here, we're going to assume you're a part of the former group. 
Part of the durian experience is the durian buffet – and Malaysia has (or rather, had) heaps of them! Unfortunately, with the COVID-19 pandemic still raging, these outdoor all-you-can-eat feasts are a thing of the past. Enter the answer to every durian lover's prayers – Klook's Jom Durian. 
It's durian season and we're technically still in lockdown, but that doesn't mean we can't all get our fix while staying safe and sound at home. Here are 15 durian delivery merchants for you to enjoy all the durian variants and their dessert iterations:
*Editor's note: These delivery services cover the Klang Valley while select merchants cover the states of Johor, Perak, Penang, and Negeri Sembilan. Purchases made via Klook using the Touch n' Go eWallet will enjoy 10% off. Promo ends 15 August 2021. 
Plucked fresh daily. And right from their orchard too! get their durian supply fresh from the orchard every day. Who wouldn't want fresh Musang King, D24, or Red Prawn delivered right to their doorstep? 
Offering free delivery, you can give the gift of great durian with these Premium Musang Gift Box Sets. The one-of-a-kind gift box set comes with Musang King Pulp (two boxes at 400g) and creamy D24 mochi. Delivery is available for those residing in Klang Valley, Johor, Perak, Negeri Sembilan, and Penang.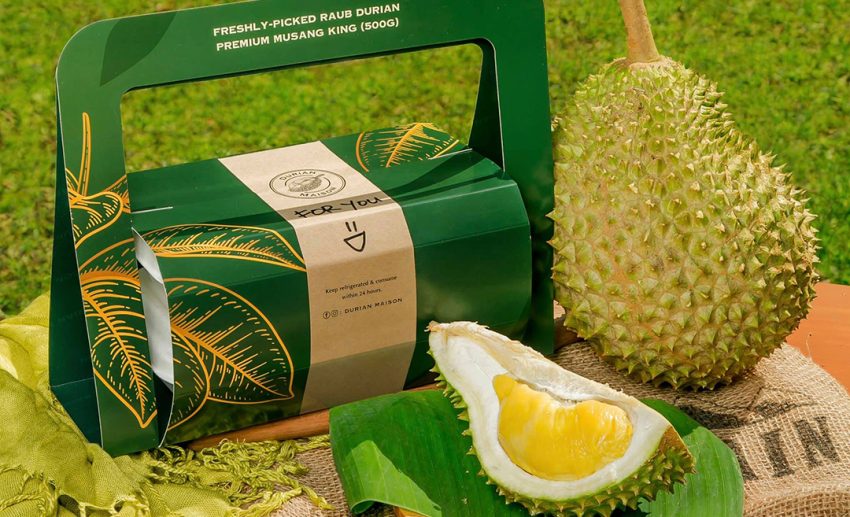 This one's for you eco-warriors! Durian Maison ensures that all their parcels are packaged with zero plastic and in compostable gift boxes. They also box the durians fresh every day at their own factory in Raub before delivering them. 
With a couple decades of experience in durian plantation and supply, this durian expert offers the mouth-watering Musang King and XO varieties. Click through to enjoy free delivery to select areas within the Klang Valley. 
Freshly delivered daily from Pahang to the Klang Valley. Their Musang King and D24 are creamy, delicate, and with no-frills. Satisfy that Musang King cravings of yours with discounts of up to 18% off and quick deliveries to Klang Valley residents.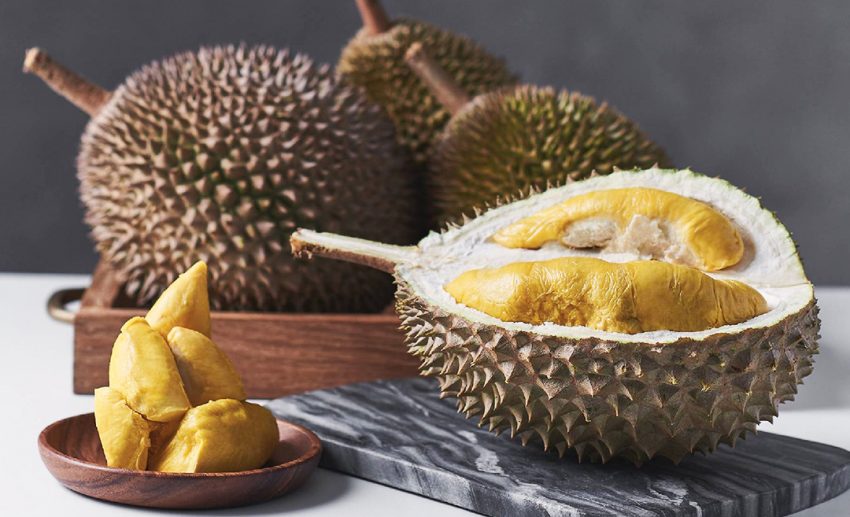 Offering free delivery within the Klang Valley and Johor Bahru, make a date with Durian Mama. Harvested from sustainable farms, this merchant has a goal to provide only the best durians.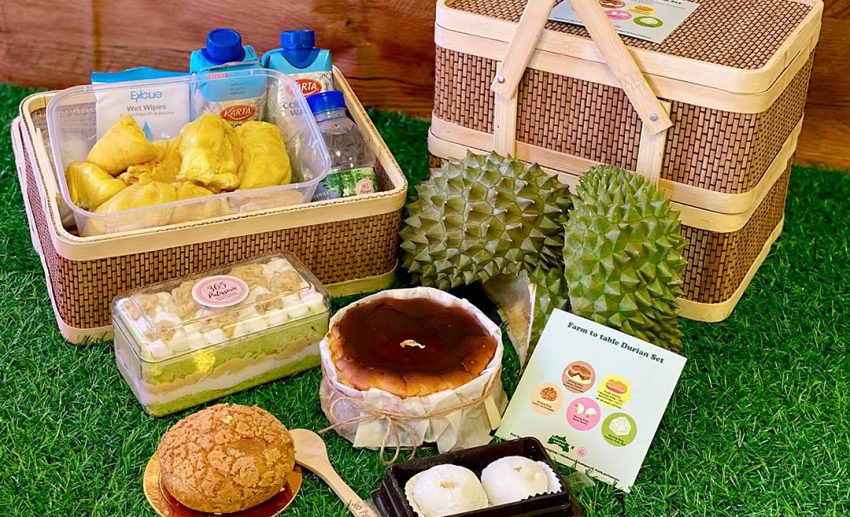 The name speaks for itself. Specialising in delectable desserts and cakes is this home-based baker who offers unique farm-to-table durian sets at RM280. In celebration of the durian season, each set comes with four different varieties of Musang King desserts – a Choco Durian Burnt Cheesecake, a Musang King Choux Au Craquelin, a Musang King Cake Box, and Musang King mochi.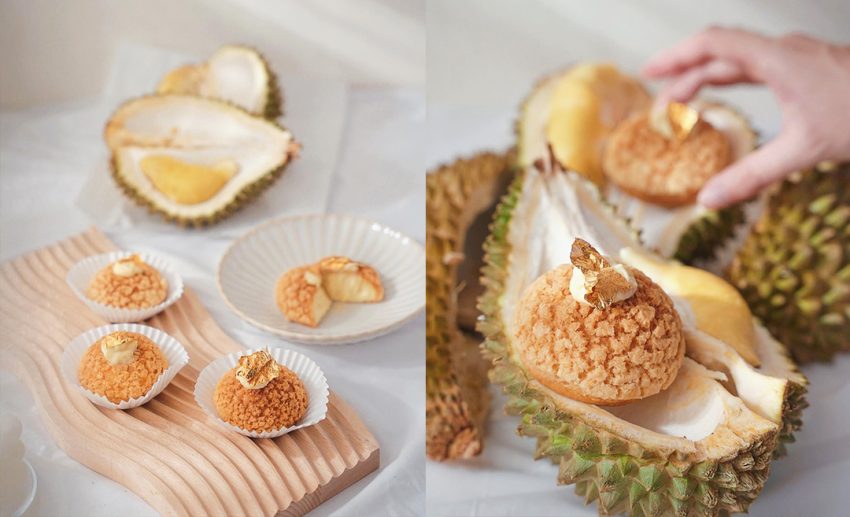 We think we may have just found the best durian cream puffs in town! Filled with delicious and creamy yellow fruit, these D24 Durian Crispy Cream Puffs are the real deal.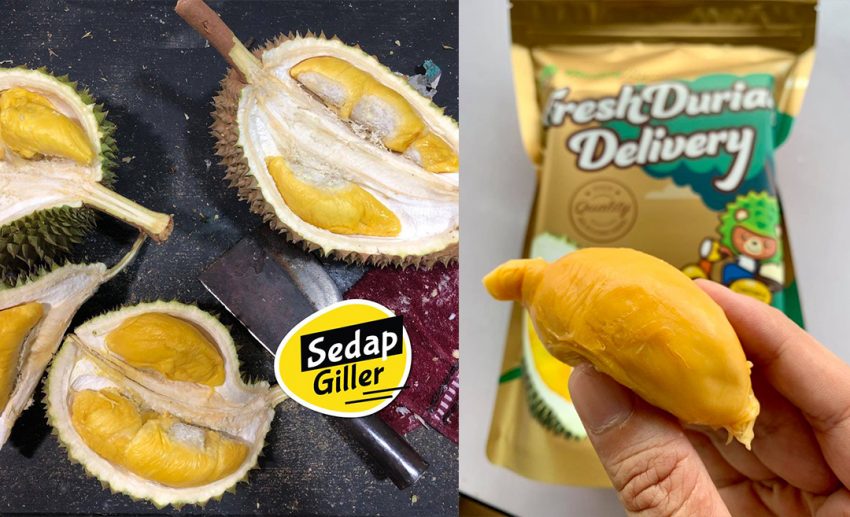 Another one fresh from the farms, Durian Bear is probably the only store that offers a no-risk guarantee of freshness. Your durian not up to scratch? Get it replaced for free! The best part? You can even opt for next-day delivery.  
We can't get over the creative durian offerings of DurianBB Park. A group of durian enthusiasts they offer wide varieties of durian, ranging from D101 and XO to Tekka D160. Be sure to keep a close eye on them too since every now and then, they come up with real special things (like durian egg rolls).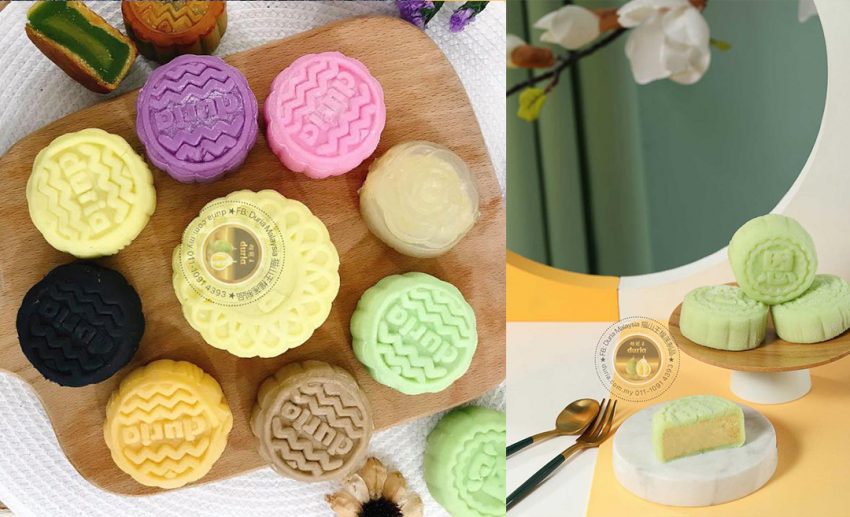 Durian mooncakes. You read it right. Duria began their mooncake business in 2012 and have been exporting them to the US, Hong Kong, New Zealand, and other nations. There's also the promise of no preservatives used, only 100% durian flesh. Our fave flavours are Pandan, Mango, and Coffee!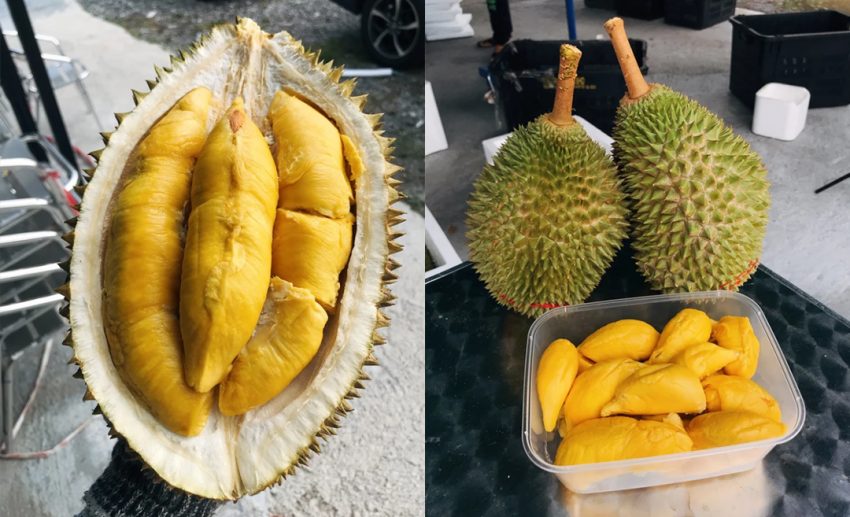 Butter King, D24, D101, and XO are just some of the durian options they have. So there's something for every durian lover – whether you're into bitter, sweet, or creamy. Place your order now and have them delivered as quick as tomorrow.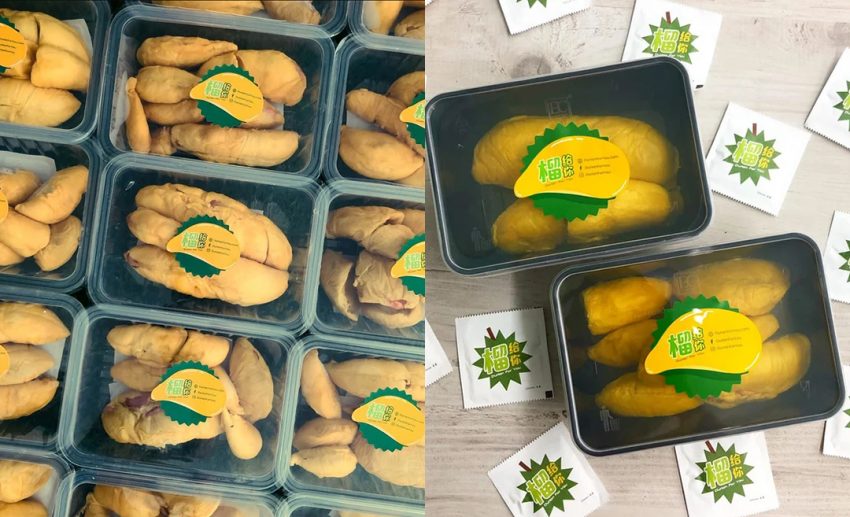 This store's premium-grade Musang King durians are top-notch. What makes them stand out even more is their promo of a free D24 durian pulp box to the first 100 checkouts. If you wait any longer, you'll miss your chance for extra durian goodness. Hurry!
If you live in close proximity to their outlet in Kelana Jaya, you might be able to smell the many durian desserts that they have in store for you. Their D24 Musang King Choux Puffs and D24 Musang King Burnt Cheesecakes are irresistible.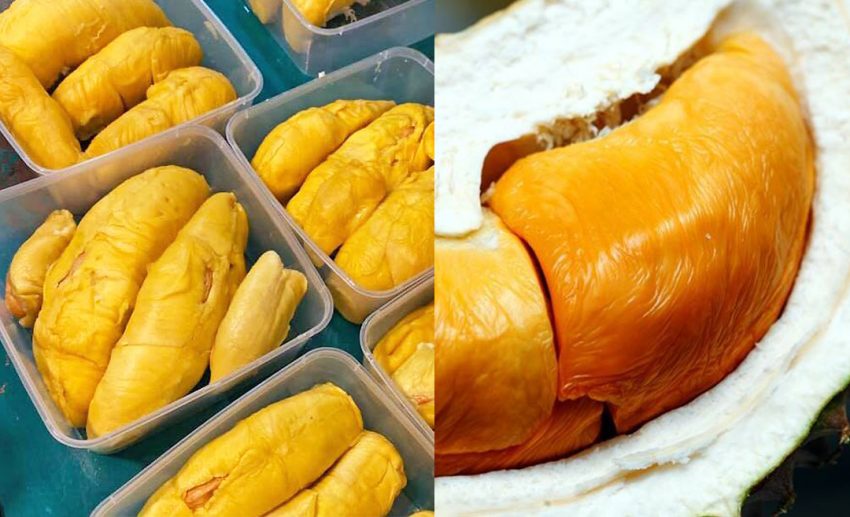 Last but not least, Durian Delivery has all kinds of durian (Red Prawn, Musang King, D101, and more) on offer. Adventurous and daring durian obsessives can even give their Mystery Durian package a try. It contains five kilos of mixed whole durian. How exciting!