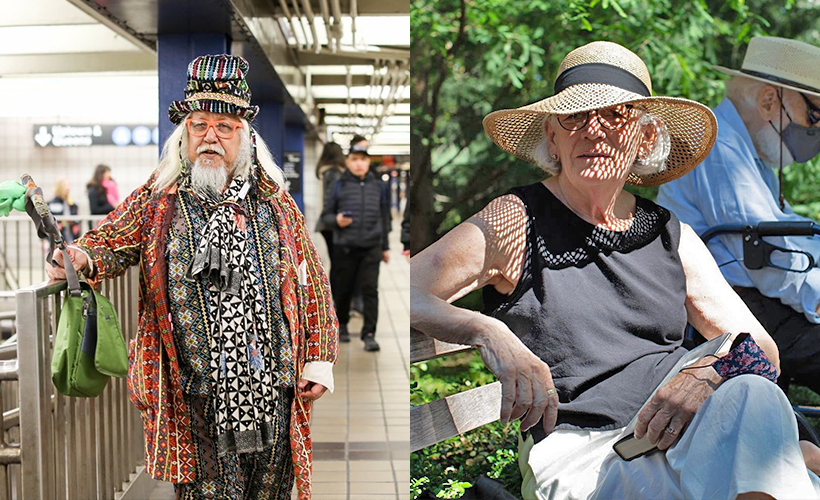 Subscribe to our new 

Telegram

 channel for the latest updates.
The news is bleak, and everyone's running low on energy to be present. If no one's told you today: it's okay to take a break from doomscrolling (the word used to describe needing to be informed and updated on current events constantly). It's important to take 10 minutes out of your day to look at something that's not news-related. Stand out in the sun, make yourself a cup of milo, or turn off your phone if you feel like it. 
One of the best ways to escape the gloominess of your own mind sometimes is to step into someone else's. We're not talking about telepathy à la Professor X of X-Men, more like reading stories of other people – the way Humans of New York (HONY) does.
HONY was started 21 years ago by a photographer named Brandon Stanton. The community has grown to over 11 million followers on Instagram and over 17 million on Facebook. Even though the stories are predominantly from people who live in New York, their experiences, struggles, and life lessons resonate with people around the world. 
Here are five people that make our hearts feel warm:
1. Gratitude, the gift that keeps on giving

 
View this post on Instagram
"But how do you keep going? And what do you tell your family? I have three children. What do I tell them? Maybe I can drive Uber. Or become a waiter. But what about my customers? I have customers who love me. Some of them I have not seen for a very long time. What if they come back and not find me here? And I never even said goodbye. Or thanked them. For all these years. For always coming back." Read the full story here.
2. Being interested pays off
View this post on Instagram
"I'm really proud that I'm still interested. Not 'interesting'—that's a different thing. I mean interested. I'm still interested in the world. 'Interested' feeds me, and if that makes me interesting – then great. Quite frankly, this year has been a delight. I've been using a lot of Zoom. I'm zooming everywhere. To places and topics that I would never have discovered pre-pandemic. And all without dealing with people. Don't get me wrong – I like people. I just don't like hundreds of them." Read the full story here.
3. Kindness is the strongest currency
View this post on Instagram
"But we only had three more years together. Her memorial service was mainly distant family from out of town. I flew home from college, and all of them were so surprised I'd made the trip. Especially when I explained that my mom used to work for the Timblins. Nobody could understand why they meant so much to me. It was the first time I'd ever felt like an outsider. And only then did I realise how much the Timblins had made me a part of their world." Read the full story here.
4. Be the friend you need for yourself
View this post on Instagram
"I have this way of making it easy for people to not be there for me, just so I can be there for myself. Any little thing can trigger my silence. Maybe I'll cry in the dark so you can't see me, but then blame you for not noticing. Then I'll withdraw from you for not following the step that I didn't even put out for you to follow. If I'm going to change how I treat people, I think I need to start making an effort to get into my own subconscious. I need to be okay with myself. Which means being okay with the things I don't think about." Read the full story here.
5. Silence is golden, and sometimes it's bewitching

 
View this post on Instagram
"The CIA got everything out of me. Then they left me for dead. So I retreated into the jungles for seven years of silence. These were the deepest and filthiest of jungles. The worst in the world. Witches everywhere. Genuine cannibals." Read the full story here.
44410, 44341, 44096