[vc_column_text]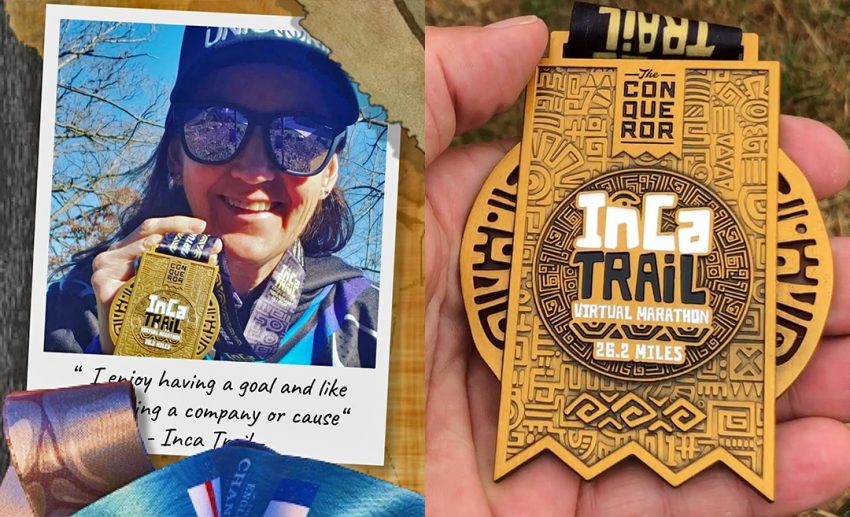 Subscribe to our new 

Telegram

 channel for the latest updates.
A little over a year into a global lockdown, and it's safe to say we're all settling into this new way of life. It hasn't been the easiest of circumstances to get accustomed to, but I think I can say we're all doing the best we can. Staying home for the most part – and being more sedentary – has definitely caused my fitness levels to flounder, and I, for one, am not happy with that. While we shouldn't be worried about weight loss and diets, it's important that we keep healthy and fit to make sure that we're not plagued by other health issues that may put us at risk of contracting worse diseases like COVID-19.
When the gyms were closed, I had no choice but to resort to home workouts which I absolutely abhor with a fiery passion. After a while, I confess, I quit. That's how much I hated it. Once the gyms reopened, I found myself back on my grind, but unable to perform like before. An eight-kilometre run which was previously almost effortless had become tedious. Not only had I deteriorated physically, my ability to focus mentally had also declined. This was quite demotivating, but I told myself if I could do it once before, I can do it again.
When gyms in Malaysia closed again during the Movement Control Order (MCO) 2.0, I knew I had to keep myself from going back into that slump, and so I joined a couple of mini virtual fitness challenges to motivate myself to keep active. I found that doing timed challenges were less dreary and I was more motivated to follow through with them. I still haven't grown to like these home and outdoor workouts (I was back in the gym as soon as they opened back up!), but I figured I'd share with you some of the better virtual challenges I found in hopes that you will also be inspired to keep fit and stay healthy while we're still in this pandemic.
Read on to find out about these virtual fitness challenges, and should you be moved to share your progress and results on social media, don't forget to tag Zafigo!
View this post on Instagram
I found this one to be quite repetitious but easy enough to do, especially for beginners. Done in the comfort of your home, and using just your bodyweight, this challenge takes up only 21 minutes of your day. You do 21 reps of six workouts – squats, jumping jacks, pushups, sit-ups, curtsy lunges, mountain climbers – and see how many rounds you can get through in just 21 minutes. The idea is for you to be able to gradually, over time, complete more and more rounds within 21 minutes. As they say, fitness is a marathon, not a sprint.
View this post on Instagram
Australian-born Bruneian Chloe Ting takes you through a 21-day hourglass challenge that gives you a full body workout for just 30 minutes a day. Using only a fitness mat, she takes you through a series of full body workouts with particular focus on your abs and butt to ultimately give you a much-desired hourglass shape. She even has a YouTube playlist of videos that takes you through each workout so that you have a visual guide of what you're doing. In some of the workouts, she uses resistance bands which are optional, but if you want to get some for yourself, I recommend these adjustable ones.
View this post on Instagram
If you want something a little more 'chill', yoga is definitely the workout to try. Yoga isn't my slice of cake because I just feel like it's too slow and low-impact for me. However, I gave Adriene a shot, and even though I didn't complete this challenge (I caved on day four), I can admit that I didn't find it as dreary as previous classes I'd taken or videos I'd followed. Adriene takes you through 30 days of 30-minute sessions in a very expert fashion, and her instructions are simple and not the least bit pretentious. If you enjoy this 30 Days of Yoga, then you'll be happy to know that Adriene hosts a yoga challenge every month.
View this post on Instagram
Blogilates' #1000AbChallenge is possibly instructor Cassey Ho's hardest challenge yet – and that's because it's only 10 days long! You start with a 100 reps of one workout on Day 1, and then add a 100 of another workout on Day 2. This continues until the tenth day, where you're doing 1,000 reps of ab workouts. The video for Day 1 is available on YouTube, but you'll have to download the Blogilates app for Days 2-10. If you think 10 days is too much like a death wish, you can work your way up to washboard abs in 30 days with her 100 Ab Challenge where you do only 100 reps of the workouts daily.
View this post on Instagram
This challenge promises to slim you down and tone you up in just 30 days. With this workout, you'll learn to master six key cardio or aerobic movements that'll be all you need to burn unwanted fat. You start with five reps a day and gradually work your way up to 20 reps a day. This workout gives you rest days, so you have time to recover every few days.
This is definitely my favourite of all the challenges on this list, because when you complete a challenge, you got a gorgeous participation medal! The challenges are all themed – usually city or attraction based like Mount Fuji, the Giza Pyramids, and the Great Ocean Road – and have different distances according to the trail distance of said theme. Do a distance-based activity (run, walk, cycle, or swim) to complete your challenge. Your miles are tracked via their mobile app by manually entering the distance covered, or syncing your activities from your fitness tracker or smart watch. Besides a pretty medal, and collecting virtual postcards, The Conqueror also plants a tree for every 20% of your challenge that you complete. To date, they've planted more than 450,000 trees since August 2020. Upping your fitness levels and doing your bid for the planet? That's winning all the way![/vc_column_text][vc_column_text css=".vc_custom_1618196464430{margin-bottom: 10px !important;}"]
Read More:
[/vc_column_text][vc_column_text][related_posts_by_tax post_types="post" posts_per_page="3″ format="thumbnails" image_size="medium" title="" taxonomies="category,post_tag" order="RAND"][/vc_column_text]