[vc_column_text]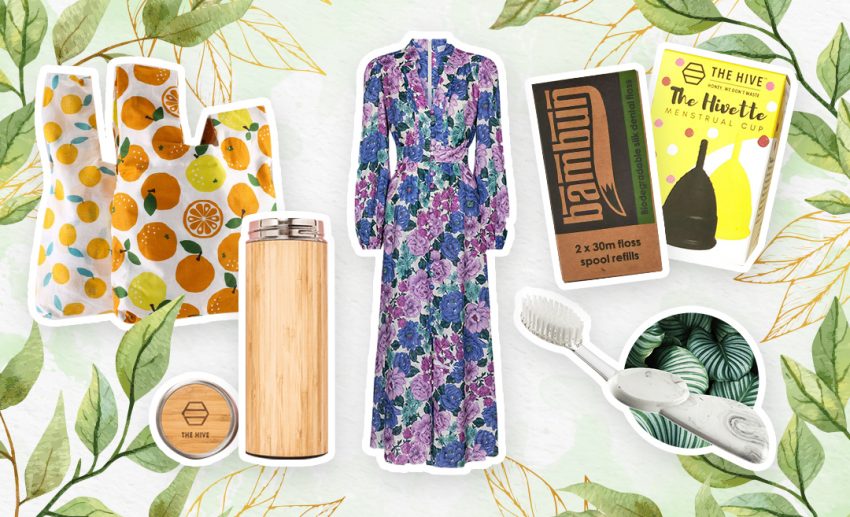 Subscribe to our new 

Telegram

 channel for the latest updates.
Over the years, the need and urgency for humans to live in eco-friendly ways has increased. Our previous ways of life, and little to no care for the planet we inhabit, has proven to be detrimental not only to Mother Nature but also to ourselves. Besides causing climate change and global warming, we are also polluting the air, water, and land around us. This means that even our food sources are at risk or already contaminated. It's important that we collectively strive to live eco-friendlier lives to minimise (and hopefully eliminate) any further damage to the planet.
Clearly, it isn't realistic for any one of us to make big changes so quickly, and doing so also won't result in immediate improvement. But doing little things like reducing waste, eliminating single-use plastics and un-biodegradable substances, saving electricity, minimising carbon emissions, and the like go a long way.
Read on to see how #teamZafigo is doing our part in becoming more earth-friendly.
Passion for (slow) fashion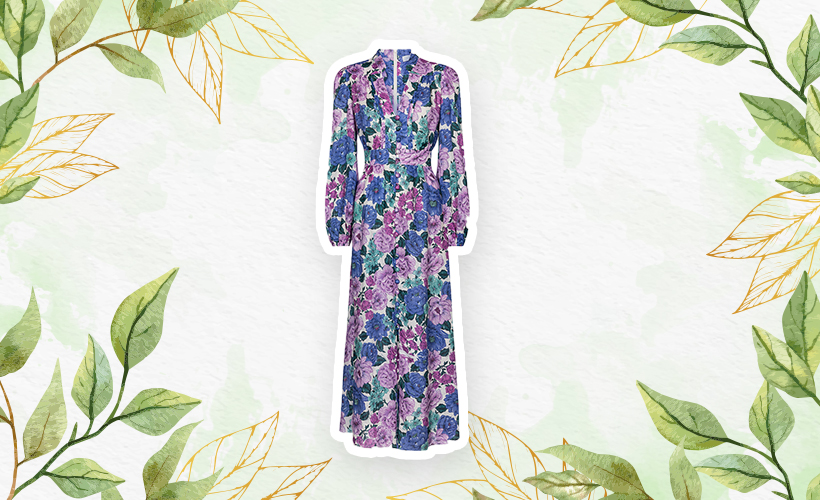 For the past year, I've been able to steer clear of fast fashion (for want of being eco-friendlier with my sartorial choices), and with Hari Raya coming up, I'm continuing that commitment. Normally, I visit my tailor with fabrics and laces I've sourced over the year in hopes that she'll create something unique for me. However, I've realised that year after year, I only wear these garments a handful of times at most – it's an utter waste! So, this year, I'm turning to one of my favourite designers for answers. While it's not baju raya in the traditional sense, this gorgeous linen purple poppy dress from Zimmermann is what I'll be donning for Hari Raya and for many outings to come. And the fact that Zimmermann is committed to improving its sustainability makes me feel much better.
– Tengku Zai, Content Manager & Sub-editor
Flossed over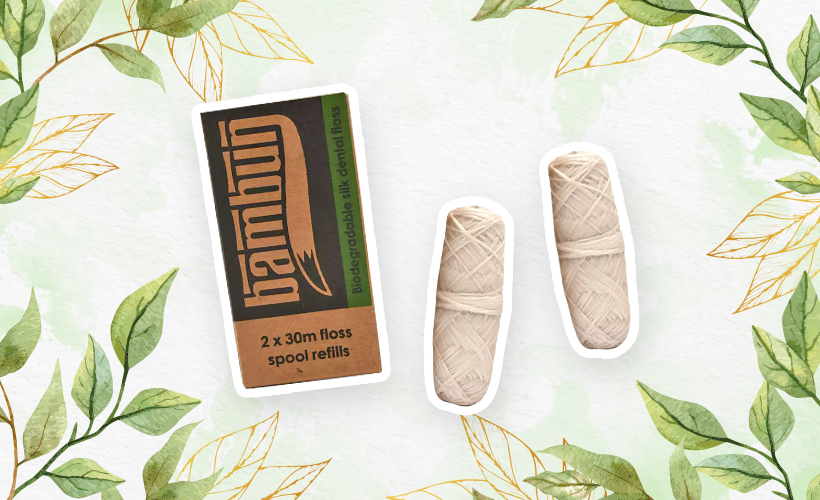 Given that dental floss is used almost daily and thrown away on a regular occurrence, there's always the question about how sustainable flossing actually is. Add the fact that common floss brands are made from plastic that isn't recyclable, it just contributes to waste landfills. With this concern in mind, along with making the change to bamboo toothbrushes, I started using bio-degradable silk dental floss from Bambun, a product from eco-conscious Malaysian start-up Ekotopia. The floss comes in a refillable glass jar which can also be recycled or reused infinitely. It's a small, but vital step to living a life of less waste.
– Maggie De souza, Head of Events
Tea-riffic find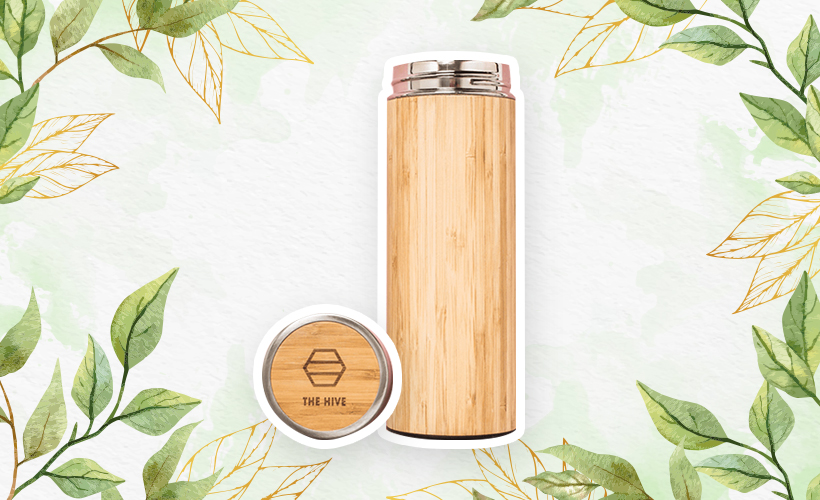 Hello, hot-tea! Staying hydrated is always something I've struggled with, so in attempt to not faint from dehydration, I'm glad I found this double-walled bamboo flask – a handy, practical, and aesthetically-pleasing eco-friendly bottle! I love that it's leak-proof, so nothing spills over in my handbag. It's also crack- and rot-resistant, so I can drink my tea with peace of mind, knowing that I'm also doing my part to save the world one sip at a time. So cheers to Mother Nature while staying chic and hydrated.
– Tercia Goh, Head of Content Marketing
Raise your glass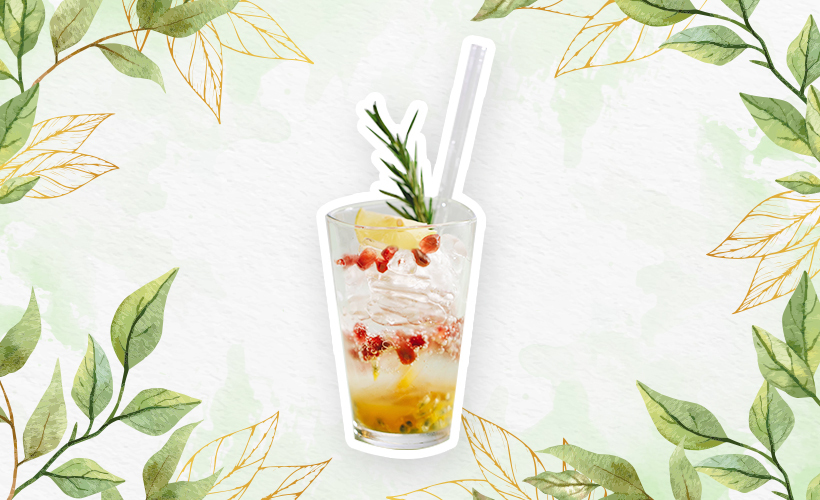 During the lockdown, I gained a newfound love of making my own drinks. It's pretty fun (and cost-saving!) to be able to replicate the drinks I love to order at cafes. I'd been using disposable plastic straws and it felt like a waste to throw them out after using them once, and that made me switch to using these glass and metal straws. 
Personally, I find that it makes my drink look a whole lot fancier, Instagram-able, and it's better for the environment. I found that it's also important to buy a thin straw brush to clean the inner parts of the straw after each use, and using a glass straw is a lot more hygienic compared to bamboo or metal straws because you get a clear view of any gunk that may still be embedded in it. 
Wooden straws can't be soaked for extended periods of time, but the upside of using them is that you don't need to worry about the straw slowly chipping away at the bottom of your cup (imagine drinking tiny chips of glass – ouch!), as compared to metal and glass straws. Each kind of reusable straw has its downsides and upsides, so get what's suited to you.
– Teh Sue Ee, Junior Content Creator
Bigger is better
My American friends gave me this Radius toothbrush. The handles and brush heads are made from plant-based materials and sustainable substances that reduce environmental impact. What I love about the specific brush that I've gotten is that it's fatter than usual, so it brushes my gums as well as my teeth. The brand's ergonomic Forever Handle is made from renewable timber and designed to last, and comes in right- and left-handed designs (so thoughtful!). You can buy the brush head separately, and they're only due for change every nine months or so, thus effectively reducing landfill and ocean waste. Besides adults and children, Radius also sells a toothbrush and toothpaste for pets.
– Marina Mahathir, Founder
Bagging rights
Do you know, we use about 5 trillion plastic bags in a year? Often times, you hear about a turtle or a whale perishing from plastic bag waste thrown in the ocean. It takes approximately 450 years for plastic to decompose. Even then, toxins end up in soil, rivers, lakes, and oceans. It helps if we bring our own reusable shopping bags whenever we go out to buy something. The light weighted foldable ones like this Milliot & Co. reusable shopping bags are really handy because they can fit into your handbag too. The best part about it is that they're also stronger than plastic bags. So, no worries about it tearing apart while you carry your groceries.
– Lee Xin Xin, Head of Design
Clean and green
My favourite eco-friendly product is the TLC GREEN Plant Based Detergent. Most standard detergents in the market are a mixture of synthetic chemicals and additives that can be harmful to you and your family's health, as well as the health of our downstream waterways and aquatic life. Meanwhile, eco-friendly detergents are natural, safe, and effective. There's a common misconception that eco-friendly products are expensive. However, the price to be paid by the environment is far greater as we're seeing the effects of climate change. The more society demands particular products, the cheaper the products will be. Making changes in our daily routines may seem troublesome at first, but in the long run, it'll benefit us all greatly.
– Theresa Teh, Marketing & Development Lead
Planet- and pocket-friendly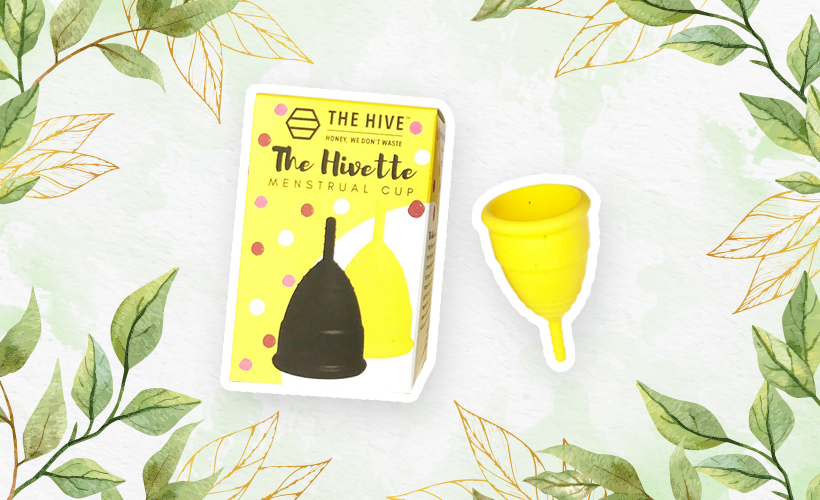 If you didn't already know, sanitary pads, tampons, and panty liners – packaging and individual wrapping included – makes for over 200,000 tonnes of waste PER. YEAR. The average user of period products throws away between 125 to 150 kilogrammes of period products in their lifetime. That's the combined weight of two average-sized humans! 
In a slow (but sure) bid to reduce waste on my part, I've been using The Hivette Menstrual Cup from The Hive Bulk Foods during my periods in place of tampons. It's been eight months since I've started using it, and I'm extremely glad I took this step. Minimising waste aside, the menstrual cup (made from medical-grade silicone) is super easy to use, convenient to clean, and significantly safer and cleaner than pads and tampons as it reduces chances of Toxic Shock Syndrome (TSS). 
But best of all, it saves money! I used to buy a box of tampons every month for about RM28 or so, but since I've switched to the menstrual cup from The Hive, I've saved a little over RM200. This may not be much to some, but in the long run, I'm helping the planet while helping my bank balance. Also, with a menstrual cup, you'll never have to worry about running out of pads or tampons. Win-win!
– Eliza Thomas, Editor
[/vc_column_text][vc_column_text css=".vc_custom_1616660409475{margin-bottom: 10px !important;}"]
Read Next:
[/vc_column_text][vc_column_text][related_posts_by_tax post_types="post" posts_per_page="3″ format="thumbnails" image_size="medium" title="" taxonomies="category,post_tag" order="RAND"][/vc_column_text]