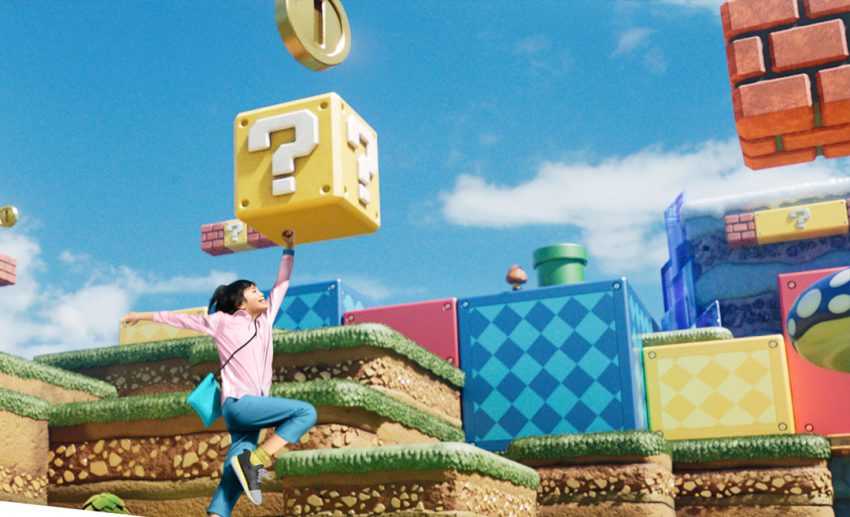 Subscribe to our new 

Telegram

 channel for the latest updates.
Been excited for Super Nintendo World since the announcement In 2016? Bummed that you can't travel to the Universal Studio Osaka Park right now? Fret not, as Nintendo is here to delight. Even though the project was hit with delays due to the pandemic, fans now get to glimpse at what the soon-to-open theme park will look like. 
Steer that Mario Kart from your couch
In early January, Universal Studios Japan shared a new virtual tour of Super Nintendo World after releasing a finalised map of the park in late December. 
This new virtual tour allows guests to fly through the park rendered in 3D, stopping at each attraction where they can click the little button on the bottom right to get more information about what they're seeing. "Race your way to victory! Iconic Mario Kart courses have been brought to life with cutting-edge technology," the virtual tour of Mario Kart: Koopa's Challenge explains. "Challenge enemies with shells! Aim for the finish line with Mario and Peach! The world's first interactive Mario Kart theme park ride will leave you with a rush of adrenaline!"
For the younger audience, there's Yoshi's Adventure, which the virtual tour explains as a space to hang out with Yoshi and search for Captain Toad. "Get a spectacular view of the Mushroom Kingdom from Mount Beanpole while having fun on this ride that's perfect for the whole family," the explanation reads.
View this post on Instagram
Guests can also catch a glimpse of the exclusive dining experiences such as Kinopio's Café that offers up tasty treats like Mario's Cheeseburger, Super Mushroom Pizza Bowls, and a Piranha Plant Caprese. There's also Yoshi's Snack Island that serves sweet treats like yogurt lassi made with Yoshi's favourite fruits and topped with whipped cream.
While COVID-19 will probably be keeping tourists out of the Mario-themed world in Universal Studios Japan for a little longer (with a state of emergency declared across several prefectures, delaying its original opening date of 4 February indefinitely) Universal Studios does promise to build one in all of their locations in the coming years. 
Disney puts a pause on magic
However, Universal Studios is far from the only theme park affected by the pandemic with The Walt Disney Company having their resorts closed for months amidst the soaring COVID-19 cases of 2020. And while some parks have reopened since (with others reopening and re-closing and with one yet to reopen at all), it's been nearly a whole year since all six Disney Parks were all open at the same time.
Currently, there are only three Disney Parks open and operational – Shanghai Disney, Walt Disney World Resort, and Tokyo Disney. 
Hong Kong Disneyland has had to reclose for the third time as the country faces a fourth wave of the pandemic, while Disneyland Paris has also closed for a second time due to restrictions set by the government amid rising coronavirus cases. Initially planning to reopen in February 2021, it was recently announced that they are set to reopen in April 2021 instead. 
Despite being prepared to reopen since July 2020, the theme parks over at Disneyland Resort in California still remain closed due to state protocols and regulations. 
With so much constantly changing daily and globally, and Malaysia still banning interstate and overseas travel, we'll simply have to settle for the virtual tours and couch travels for a slice out of the ol' theme park magic. 
Follow Zafigo on Instagram, Facebook, and Twitter. Sign up to our bi-weekly newsletter and get your dose of travel tales, tips, updates, and inspiration to fuel your next adventure! 
[zf_post_boxes widget_hide_desc="true" num_post="3″ post_id="40693, 39521, 40673″]