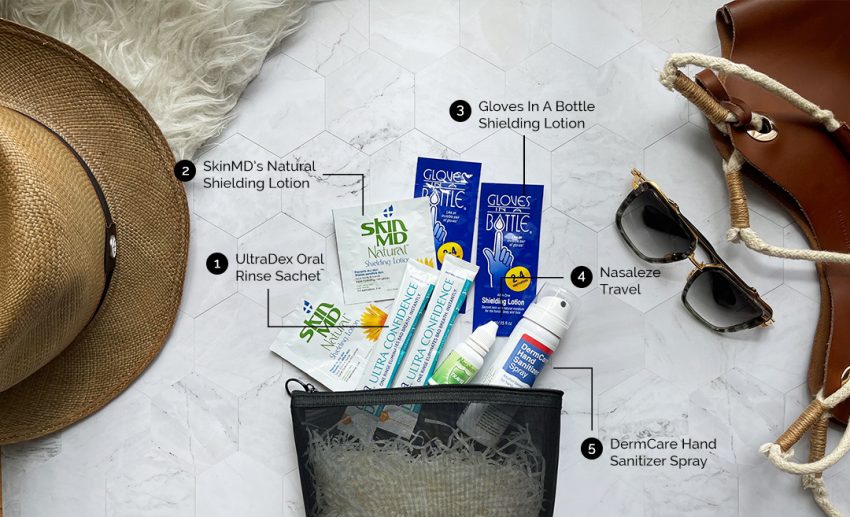 In the last issue of ZafigoZine, we looked back at the year that was and looked forward to the New Year. We want 2021 #ToBe so many things – kinder to our spirits, filled with more loving relationships, have stronger bank accounts, and most importantly, ensure good health.
Having a strong immune system and great personal hygiene has always been important, and last year was testament to that. We became more conscious about cleanliness and never left home without a sanitiser.
In this new year, we want to encourage our readers to continue making better decisions for their overall health, and we've teamed up with Rigel Pharma to do just that.
Rigel Pharma put together a travel kit that includes the essentials you need for any time you leave the house – whether it's for your next (local) trip or even just a trip to the store. We tried all of the products in the Keep You Safe & Sound bag, this is our review:
A breath of fresh air
Product: UltraDex Oral Rinse Sachet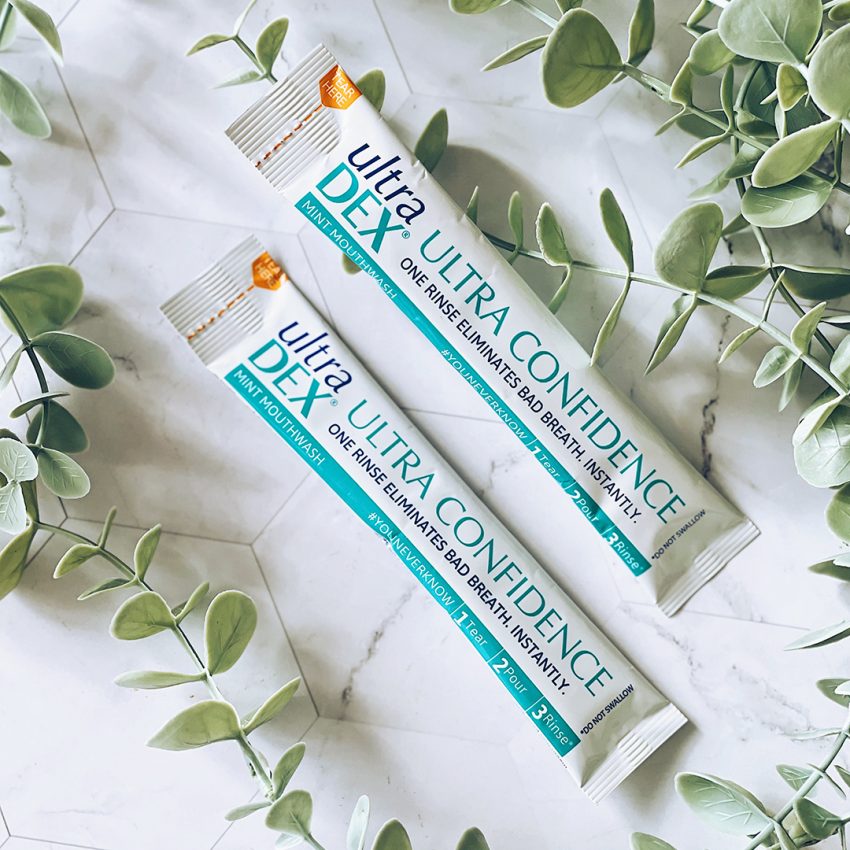 This clear rinse has been recommended by dental professionals for over two decades and we can understand why. Not only does the UltraDex Oral Rinse eliminate bad breath for 12 hours, it also has antibacterial effects and is free from alcohol.
Having it packed in a sachet saved space in our bags as compared to carrying a bottle, plus we knew just the amount to pour into our mouths (the struggle of using too little and too much is too real!). It's a great item to have on you; especially if you've got a work meeting after lunch.
Zafigo Review: I used to take public transport to work, and the number of people that seemed to have no relationship with their toothbrushes, oral rinses, and deodorants, were alarming. I never want to be like them, so I take extra care of my hygiene. You'll never find my bag without an oral rinse. It can get quite bulky, and sometimes I forget to throw it away when it's empty. Using the UltraDex Oral Rinse Sachet was a breeze, and took away the aforementioned 'cons' for me. The product itself is easy-to-use. It's clear, there's a mild mint scent and I did find my breath was fresh throughout the day. – Rathika Sheila, Content and Marketing Manager
Spray it, don't say it
Product: DermCare Hand Sanitizer Spray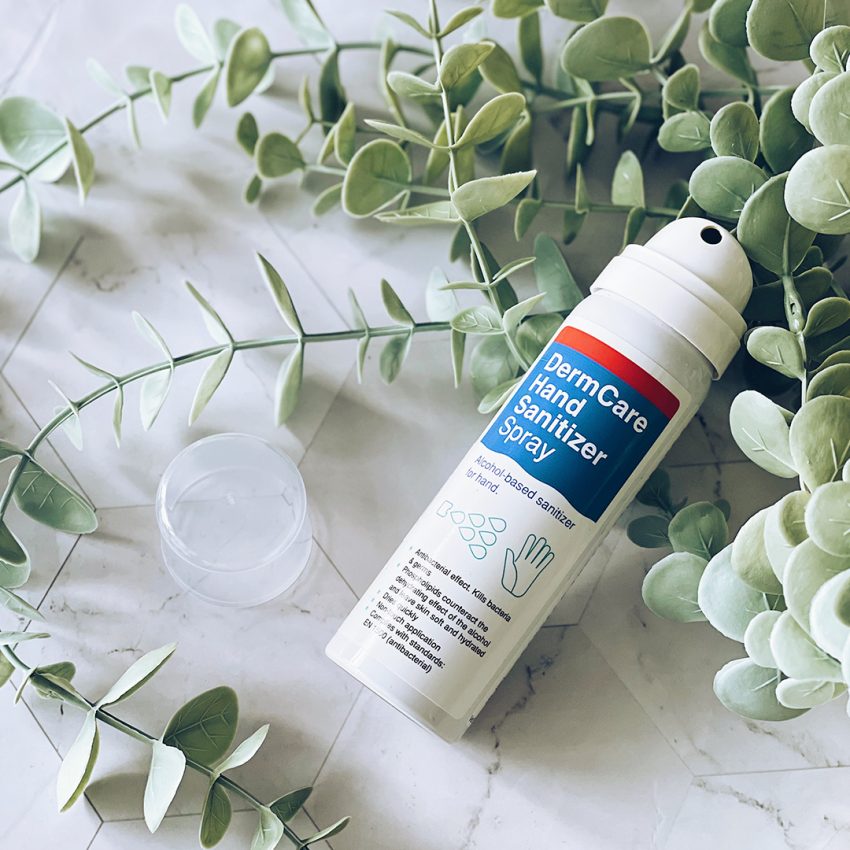 What hasn't been said about hand sanitisers in the past year? We need it to kill bacteria and germs effectively, but to have moisturising properties so our hands aren't dry from how often we use it is a big bonus. DermCare's Hand Sanitizer Spray does just that.
Manufactured in Sweden, this sanitiser uses technology that stops accidental leaks or spills in our bags. It also prevents the alcohol from evaporating over time – high alcohol content helps with killing germs and bacteria – and remains effective till the last drop. A little goes a long way with this product, it provides enough coverage with a gentle spray, and no rubbing is needed.
Zafigo Review: I have sensitive skin, and having to use alcohol-based hand sanitisers on the regular now isn't quite as ideal, but it's necessary. I used to have to moisturise my hands after each time I used sanitiser, but I no longer have to do that since using DermCare. It's is the first sanitiser I've used this year with high alcohol content that doesn't dry out the skin on my hands. Another huge plus is that it doesn't have an overpowering scent like most alcohol-based sanitisers. Besides my hands, I also use it to sanitise tables at restaurants before I sit down for a meal, and even my phone and other belongings that come to contact with public surfaces. This is definitely a handbag essential for me now. – Tercia Goh, Head of Content
You nose what's good for you
Product: Nasaleze Travel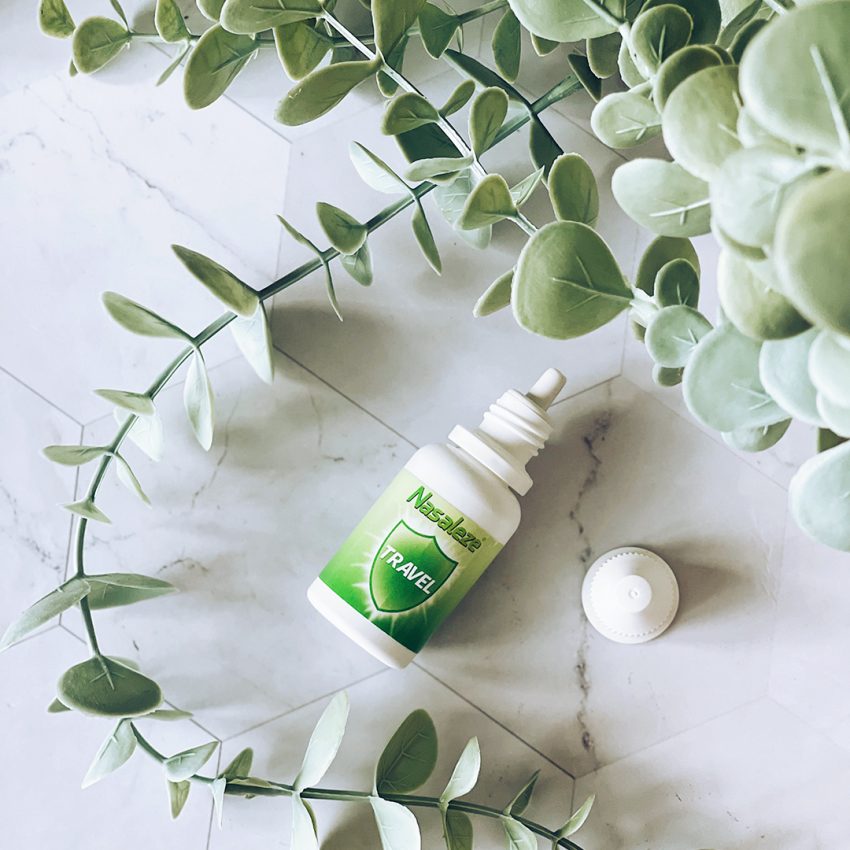 There's never been a more vulnerable time to sneeze in public than now (some of us can't help it if we have sinus problems). The Nasaleze Travel spray protects against sneaky airborne viruses that lurk just about anywhere, it's protective barrier acts as an invisible mask for the nose.
Offering up to 200 sprays, it starts to defend your body in just two minutes and helps to stop cold and flu like symptoms. This powder nasal spray is also drug-free and non-drowsy, making it usable for adults, athletes, pregnant and breast-feeding women, and children from three years of age; offering protection for the entire family. Spray on just before putting on your face mask for an additional layer of protection.
Zafigo Review: My boss gave my colleague and me a bottle each of Nasaleze Travel spray before our trip to Sri Lanka in early March (before the lockdown). We would use it – two spritzes in each nostril – every time before boarding transport or entering an enclosed space. It was very helpful in preventing me from getting sick, and it also gave me a peace of mind on my trip. It's a powdery substance that turns into a gel coating inside the nose and traps any airborne germs and viruses that may enter your nostrils. It doesn't tickle when you spray it in your nose, nor does it cause irritation. There is a slight garlicky scent to it because of one the ingredients is garlic, but nothing that is intolerable as the scent goes away almost immediately. I still use the spray (in addition to a face mask) when I'm out and about today, and I've recommended it to everyone I know. – Eliza Thomas, Editor
Don't get your hands dirty
Product: Gloves In A Bottle Shielding Lotion
With all the washing and sanitising we've done in the past year, some of us have experienced having dryer skin. Gloves In A Bottle is a shielding lotion that bonds with your skin to give instant relief to irritated, cracked, or dry skin. It's suitable for your hands, elbows, face, and your entire body.
The texture is light-weight, non-greasy, and absorbs immediately – which is one of our biggest criteria for lotions as some leave a sticky residue that's unpleasant. Thankfully, no trace of that here. It's safe to use for anyone – whether you're a medical professional, gardener, painter, or chef. If you use your hands, it's good for you.
Zafigo Review: Having used this product a few times now, it (pleasantly) surprises me every time. Its texture is shockingly light, quickly absorbing into the skin. Perhaps instead of Gloves In A Bottle, they could have also called it invisi-gloves – because that's precisely what it is! It's also good to know that, unlike conventional moisturisers, this one doesn't wash off and keeps my skin's moisture mantle intact – something we definitely need these days with all the sanitising and hand-washing we're doing. I might just go for full-sized Gloves In A Bottle once my little sachet is finished. – Tengku Zai, Content Manager & Sub-editor
Don't hate, hydrate
Product: SkinMD's Natural Shielding Lotion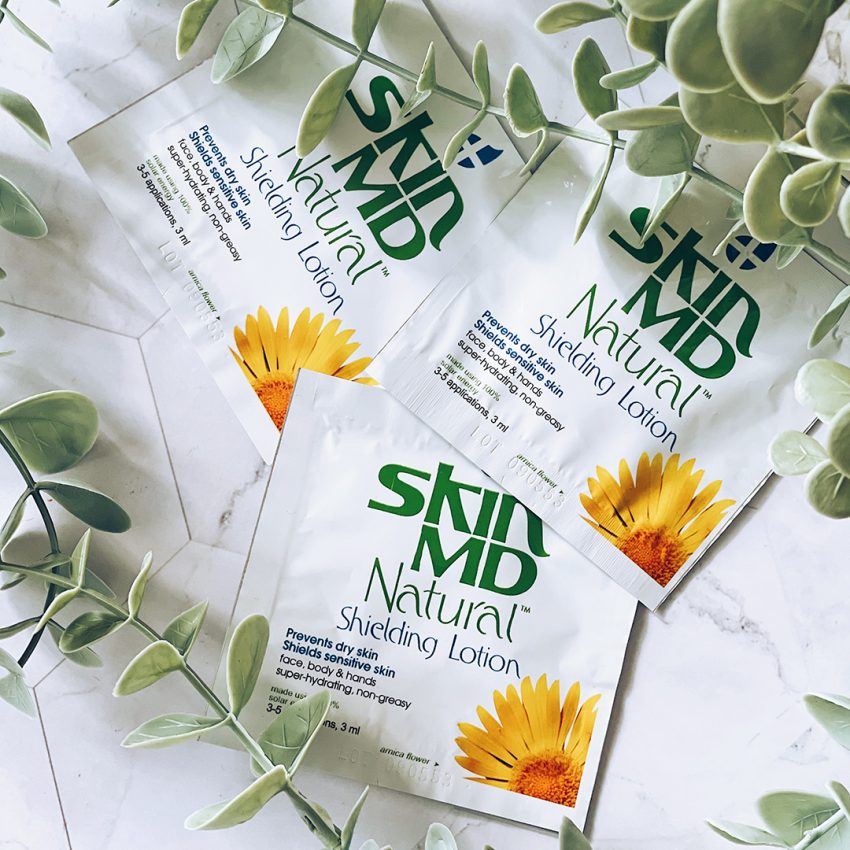 Hydrated skin helps with maintaining a healthy skin barrier, and reduces our chances of having dryness and dry-patches. With how much friction our hands have these days – from washing our hands, to sanitising numerous times throughout the day, then doing our regular chores like washing dishes and so on – it's important that we keep it moisturised.
With SkinMD's Natural Shielding formula, the product works to strengthen and protect our skin from harmful irritants such as chemicals and cosmetics. It's also proven to be six times more hydrating than glycerin. One of our favourite features of this product is that it uses 5 botanical ingredients – aloe vera, vitamin e, chamomile, comfrey and yarrow to achieve hydrated skin, and to combat the signs of aging.
Zafigo Review: The skin MD natural is a non-conventional lotion that helps hydrate dry skin. I like its pleasant smell, it's not too strong. It helps to relieve the itching without being greasy. When applied on hands, you don't have to worry about it washing off as it'll come off when exfoliated. The hydration level from this product I find is miles more than my usual face, body and hand moisturising lotions. – Xin Lee, Head of Design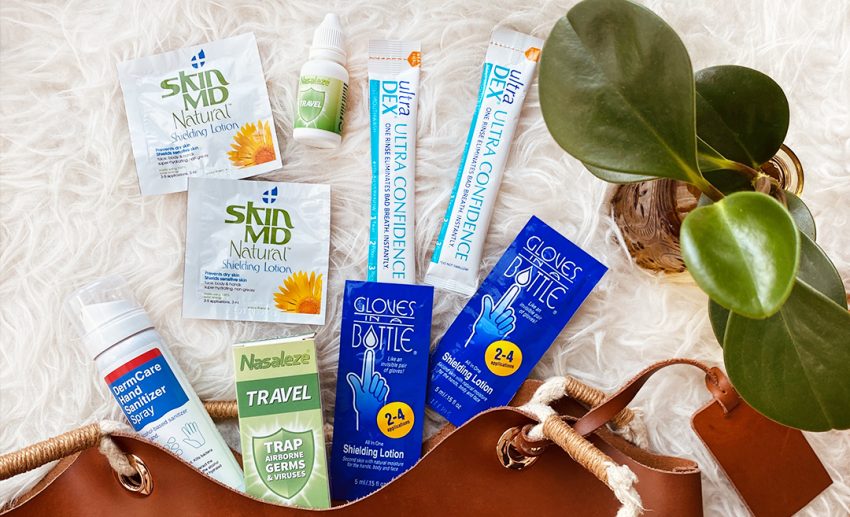 There you have it! Your new personal care must-haves. Each product mentioned is suitable for everyday use and is especially beneficial to those who have to go out and about for work. You want to keep yourself safe and protected at all times, and this kit helps with that and leaves your skin and body feeling good too.
With our partnership with Rigel Pharma, Zafigo readers get to enjoy a sweet deal for the Keep Yourself Safe & Sound kit by purchasing it for just RM55 (regular retail price: RM72). Five products plus a mesh travel bag? We call this a bargain! Use the promo code ZAFIGO2021 at checkout to enjoy this special deal and explore more of Rigel Pharma's brands on its health and lifestyle website here.