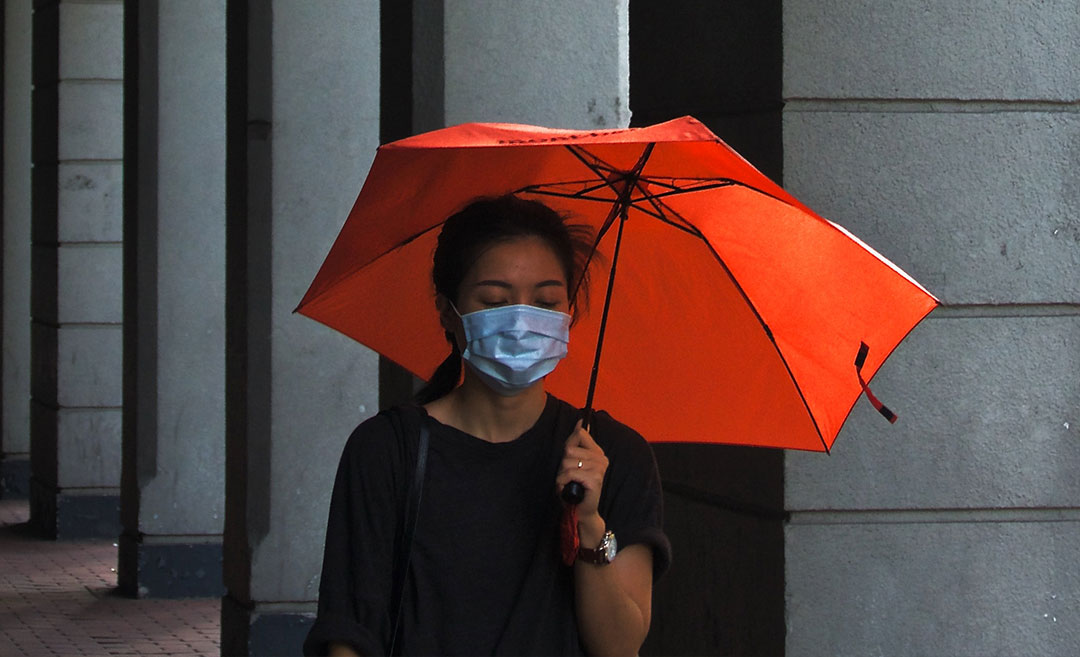 Subscribe to our new 

Telegram

 channel for the latest updates.
*DISCLAIMER: The opinions expressed here are solely of the author, and do not in any way reflect those of Zafigo.
"Good evening, madam. You going Village Grocer?" Dilip, one of the Nepali security guards who work at my condo, greeted me from the lobby reception desk as I exited the elevator. It was the bright blue Ikea bag hanging from my shoulder that gave me away. Dilip is one of the senior guards and is probably in his late 60s.
"Good evening, boss," I call all the guards 'sir' or 'boss'. "Yes, going to buy food for CMCO. Lockdown again!"
Dilip smiled at me and says, "What to do, madam? Government must do like this to protect everybody. Cases going up, up, up. But here better than my country." I noticed his smile is tired and doesn't quite make it to his eyes.
I smiled back and nodded in agreement. Like I always do when I leave my building to go buy groceries, I asked him, "You want anything, boss?" Dilip chuckled, held a hand up, and said "No, no, madam, no need. Thank you!" like he always did.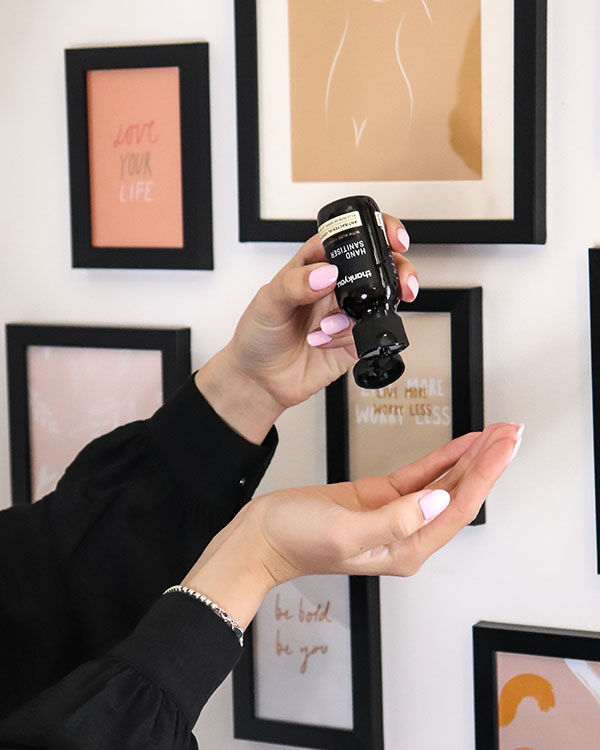 As I made that 100-metre walk to the neighbourhood Village Grocer two days before Malaysia's Conditional Movement Control Order (CMCO) commenced on 14 October, I wondered if Dilip knew the real reason our COVID-19 cases spiked in Peninsular Malaysia… or rather, the reason a lot of us believe it spiked (trying not to make 'baseless' allegations here *eyeroll*).
Malaysia went into lockdown in March with the rest of the world. It took some adjusting to the MCO, and then subsequently the CMCO, but we did it with no complaints. We wore masks, sanitised our hands frequently, and socially distanced. We stood in line patiently at grocery stores, adhered to the two-from-a-household rule, and did basically everything we had to do to make things work in our favour. Sure, there were some blithering idiots who thought themselves smarter and tried to circumvent the rules, but they got caught quickly enough. Padan muka (serves them right)! They don't get to share the credit the rest of us take in successfully flattening the curve that first time around.
During the beginning of worldwide lockdowns, over various phone/video conversations with friends in the US, UK, and Australia, I boasted about how proud I felt of everybody here. Malaysians and foreigners alike buckled down and did what was necessary for our greater good. One friend in the UK – disgustingly a proud anti-masker – called us 'sheep', and said we were unable to think for ourselves. "Nah! We actually give a damn about people other than ourselves," I told him smugly, but not without a smidgen of annoyance. Everybody (well, almost everybody) in Malaysia is considerate, and we all want the same thing – to rid the country of COVID-19.
Even now, seven months later, you'd be hard-pressed to find people or establishments in Malaysia not following the rules (although we can easily point out certain… parties… who think and act like they're above the rules (*clears throat*). It's become almost second nature to us. We wear face masks, check-in, and submit to temperature checks at all buildings and establishments without complaint, and are sure to quickly remind our friends or family who forget to do so.
As I approached Village Grocer, I saw the long line that stretched outside around the corner of the building. I made my way down said line, counting 14 people before I took my place at the end of it. I was equipped with earphones so I had music to listen to and plenty of messages to reply to while I waited in line, but I did neither. The music became background noise to my thoughts about this CMCO 2.0, as we've come to call it.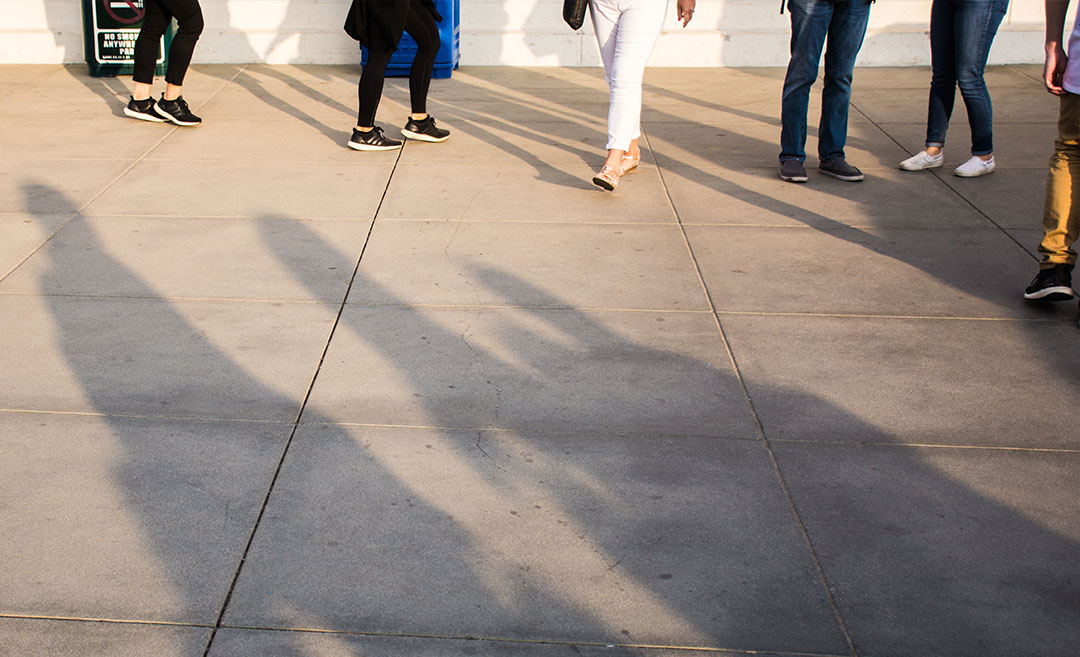 I thought about people mostly, and their reactions and feelings about this lockdown. When the Prime Minister made his 'special announcement' (one of the many he's known for since undemocratically taking over the premiership *side eye*) there was an uncomfortable, almost panicked ripple in the energy around Kuala Lumpur. Some people were sweating bullets trying to figure out if there was going to be another MCO; if they'd be able to survive another total lockdown.
There were expressions of concern and pity for the businesses that were slowly picking back up after barely staying afloat during the MCO. There were those, like my full-time-musician brother, who were dreading not being able to work and earn the money they needed to survive. And then there were others, like some friends, who were happy about being able to skip the commute to the office and simply work from home. The latter group may or may not be aware of the privilege they have to still earn an income from the comforts of their home compared to the estimated 741,600 people in the country who are currently unemployed. I'll be honest – I'm aware that I'm in that latter group, and very much grateful for my privilege, but not so without some guilt and sympathy.
My thoughts then trailed to the people suffering from poor mental health during that first lockdown. Some were struggling being cooped up alone, while there were others living and interacting 24/7 with people who brought them no peace of mind. Reports of domestic violence, sexual abuse, and the like also spiked in this period. Some people lacked the space, finances, and/or outside relationships to be able to separate themselves from whoever was causing them grief. How were they going to pull through this time around if we totally shut down like we did back in March?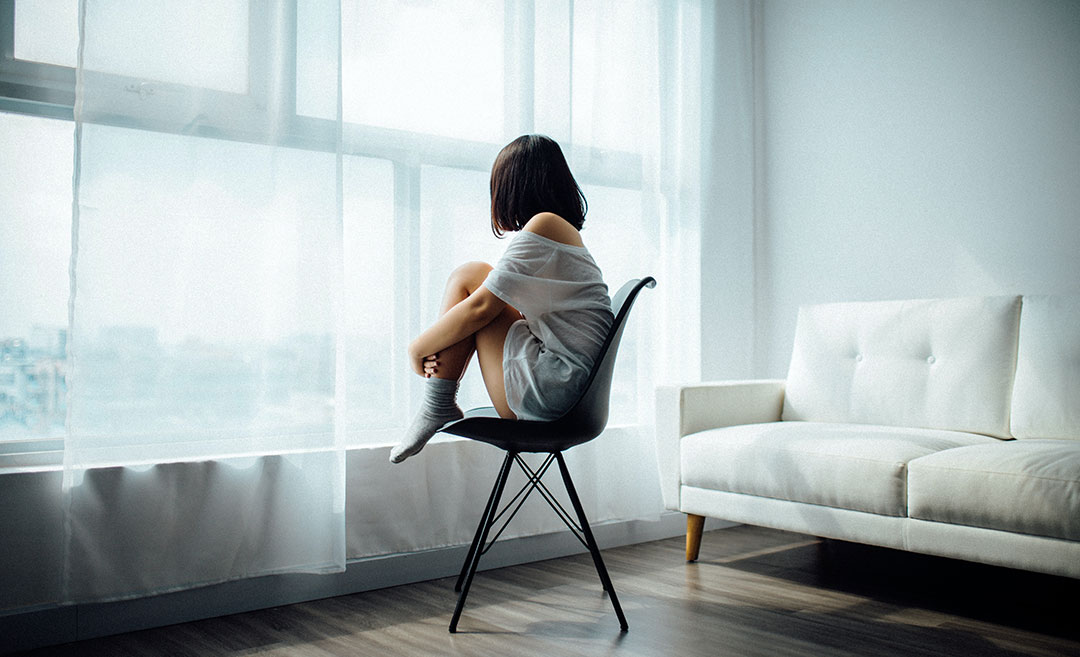 As I inched my way to the entrance of the grocery store, I saw a shopper walk out with a trolley brimming with shopping bags. Mentally face-palming, I exasperatedly wondered if we Malaysians had learned nothing from the initial lockdown? Grocery stores would remain open so we'd be able to shop as and when. Why did this man look to have no less than five packs of instant noodles, three 10kg bags of rice, and five loaves of bread in his trolley? "You know what? Maybe he's buying in bulk to donate or distribute to people," I told myself. It was then that I realised also how much of a privilege it was to be able to afford these things – and too at that volume – while there were people out there struggling to afford even one meal a day.
During the MCO months, there were so many heart-breaking reports of people begging for food or money to buy food. Kids were going hungry, with little to eat, while their parents forwent food altogether. There were even stories about people scavenging trash cans and rubbish dumps to find food that had been discarded.
A couple of my friends pulled together a donation drive to collect funds that would then be used to buy groceries and necessities for individuals and families in need. They were able to collect over RM18,000 to feed almost 300 families via reputable charities. My father, and some of his friends and neighbours banded together to buy groceries and supplies for the migrant workers in their neighbourhood. These workers, mostly doing construction and odd jobs, had lost their sources of income because of the lock-down.
One time, during the first CMCO, I was driving home around 9pm, when I saw a woman walking along Jalan Ampang with a baby in her arms and two small kids in tow. I pulled over and asked her where she was headed, and if I could give her a ride. She got in the car and I asked her why she was out that late. She told me she had gone to the city to look for a job. Her husband had walked out on her two weeks prior, and she didn't have any money for food. She was walking home because she didn't have money for bus fare either, and had to make several stops because of intermittent rain and the kids getting tired.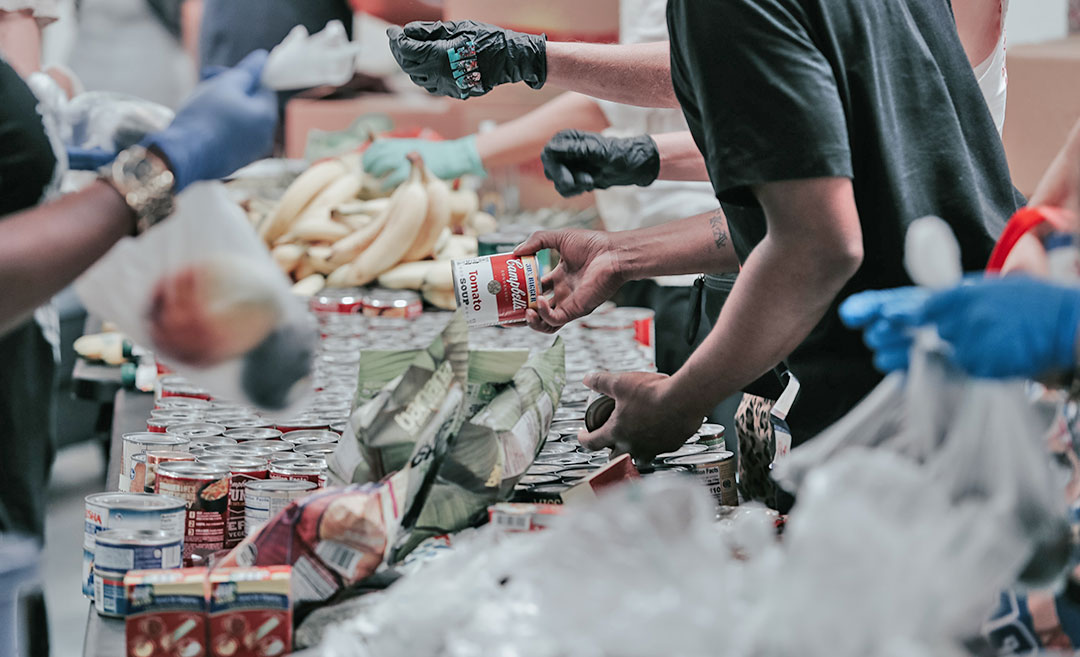 I asked if she had eaten, if the kids had eaten, and she said they had shared a roti canai and some buns between them in the afternoon. I pulled over at a warung, picked up some food for them, and then proceeded to send them home. Before she got out of the car, I gave her RM100 to help tide her over and took my leave. I had a little cry on the way home. It was a jumble of emotions – frustration that the universe would impose further trials on someone who seemed to already have it hard; gratitude that I was able to do what I could to help her; and some sadness that I wasn't able to do more.
Snapping back to the present, I got to the front of the line at the grocers. I scanned the MySejahtera QR code, got my temperature read, and entered the store. Okay, the shelves weren't as empty as I expected, which was a bit of a relief. I bought whatever I needed, and headed back to my condo.
When I got to the lobby of my building, Dilip hurried out from behind his reception desk to give me a hand. I told him I was okay and handed him a (biodegradable) plastic bag containing a loaf of bread, two cans of tuna, and a large bottle of Coca-Cola (not the healthiest, but I know he enjoys it). "This is for you, boss," I said.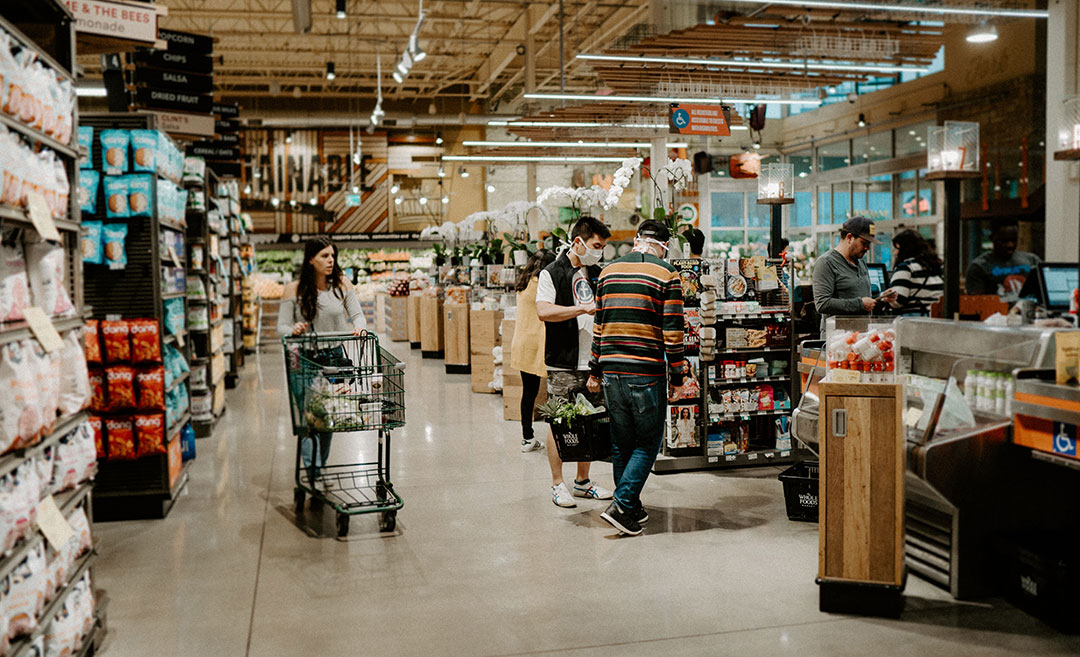 "Eh, madam, no need, no need!" he exclaimed, clearly embarrassed. I insisted that he take it, telling him that I had already bought myself the very same things so I didn't need more. He took the bag sheepishly and said 'thank you' again. He hurried alongside me to the elevator, hit the button, and when the door opened, he ushered me in and key-carded my floor for me. Dilip stood at the elevator door, smiling at me the whole time until it closed.
I say those 1,677 words to say this: While it is easy to fold into oneself in this pandemic, those of us who still have our privileges – roofs over our heads, money in our pockets, food on our tables, clothes on our backs, and good mental health – should use it to lend a helping hand. Even if you're unable to give monetarily, there are things like time, space, skill, and effort that can be generously afforded to those in need.
Especially now, in a time when the higher-ups in our country – disconnected and unbothered people of both privilege and power – seem to not have two hoots to hand out to anyone past their inner circles, we only have each other to depend on. Help where you can, when you can, however, you can. After all, #rakyatjagarakyat, right?
Follow Zafigo on Instagram, Facebook, and Twitter. Sign up to our bi-weekly newsletter and get your dose of travel tales, tips, updates, and inspiration to fuel your next adventure! 
[zf_post_boxes widget_hide_desc="true" num_post="3″ post_id="39171, 39102, 39065″]