Photo by AirAsiaAirAsia now allows two carry-on luggage that doesn't exceed a total of 7kg which is great for light packers. The airline's previous policy allowed passengers only one carry-on (either handbag, laptop bag, or backpack) with a 5kg limit so that it could be placed under seats as opposed to inside the overhead cabin. This was to prevent the bags from touching (yes, objects need to practice social distancing too). AirAsia has also added more contactless payment methods and kiosks at airports to meet COVID-19 safety measures.
Singapore Airlines announces a  $12 surcharge for bookings made on global distribution systems. If you're wondering what a global distribution system (GDS) is, it's essentially a software that's used by travel agencies to sell airline tickets or book hotel rooms. While it's convenient, airlines don't usually share a profit made by the GDS. Singapore Airlines announced that this change will be implemented on 4 January 2021, starting with seven countries; Singapore, Indonesia, Australia, New Zealand, UK, Germany, and Switzerland. AirGateway's CEO and founder, Jorge Diaz said, "It sends a signal to the rest of the industry: this could turn into a global trend. They're putting the cost of the GDS outside their budget, and offering an alternative to book cheaper tickets."
No more in-flight magazines, pillows, and even meals. Imagine a long-haul flight without meals? Shock, horror! The future of travel looks like snack bags, no pillows, or in-flight magazines. We're unsure if the latter will dampen everyone's mood but the possibility of not being able to eat on a flight definitely will.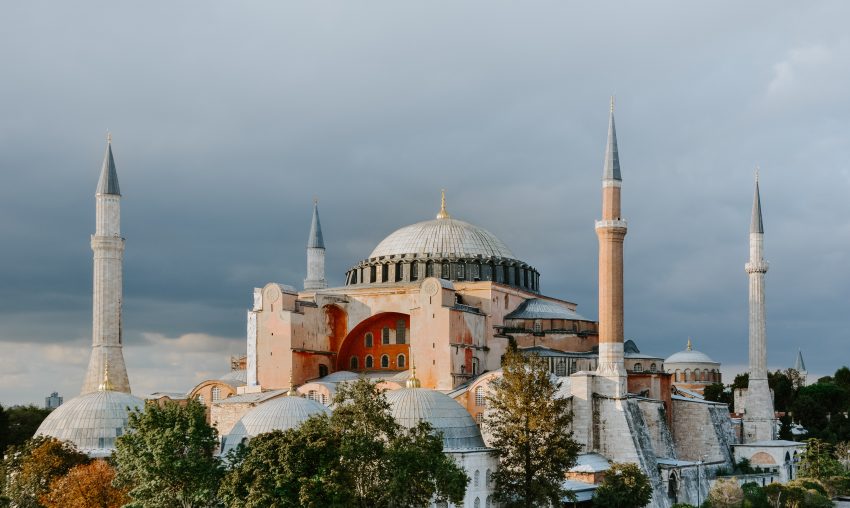 Hagia Sophia goes from being a museum to a mosque. The 1,500-year-old World Heritage monument was once a Muslim house of worship until the early 20th century, but then turned into a museum in 1934 when the Turkish government secularised the Hagia Sofia.
Albania has reopened for tourism from 1 July for all countries without restrictions upon entry – except for the usual COVID-19 precautions like anyone with a temperature above 37.5 degrees will not be allowed to enter the airport. If you're wary about air travel, you could ride your way to Europe on a motorbike like our ZafigoX alumni, Anita Yusof did.
Qatar Airways requires passengers to wear face shields – yes, on top of wearing masks throughout the flight. You'll also need to wear face shields which will be distributed at the airline's check-in counter or at its boarding gates in other destinations. Qatar Airways Group Chief Executive, His Excellency Mr. Akbar Al Baker said, "By introducing these additional onboard safety and hygiene measures, our customers can rely on us and our unparalleled expertise to fly them safely to their destination. As the largest international airline flying consistently throughout the pandemic, we have become one of the most experienced in safety and hygiene. We will continue to lead the industry in terms of the services offered to our passengers, so that they can travel with confidence."
America's sweethearts, Tom Hanks and Rita Wilson, celebrate his 64th birthday in Greece! Some feel-good updates considering how we felt when it was announced that the couple tested positive for COVID-19 at the beginning of the year. The two arrived at Paros over the weekend via private jet. Casual.
Follow Zafigo on Instagram, Facebook, and Twitter. Sign up to our bi-weekly newsletter and get your dose of travel tales, tips, updates, and inspiration to fuel your next adventure!