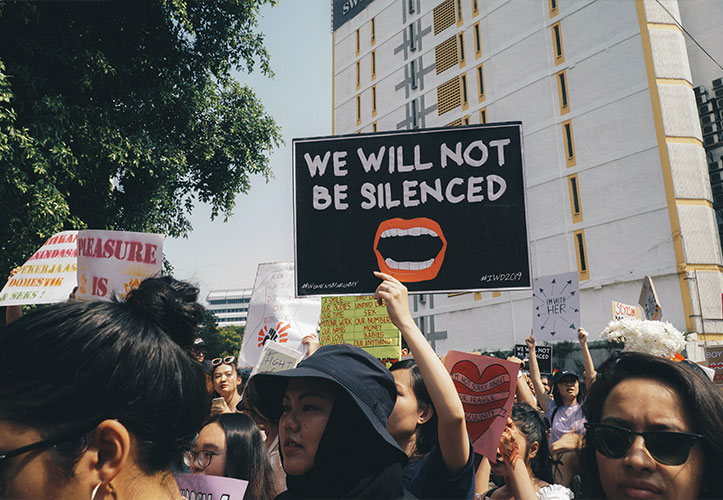 Subscribe to our new 

Telegram

 channel for the latest updates.
Often, when we think of the icons to celebrate in March, we think of the women who have been a big part of the feminist movement. And the list is a substantial one too — Simone de Beauvoir, Eleanor Roosevelt, Gloria Steinem, Angela Davis, Coretta Scott King, and Maya Angelou all come to mind pretty quickly. Their life-long advocacy and penned literature continue to be relevant way into the 21st century, but for this Women's History month, per the theme of #ChooseToChallenge, let us look a little deeper.
Here, a list of women who decided to be the change they wanted to see. From comedy pioneers to pirate queens, here are the less-heard-of women in history who decided to #ChooseToChallenge:
1. Sulpicia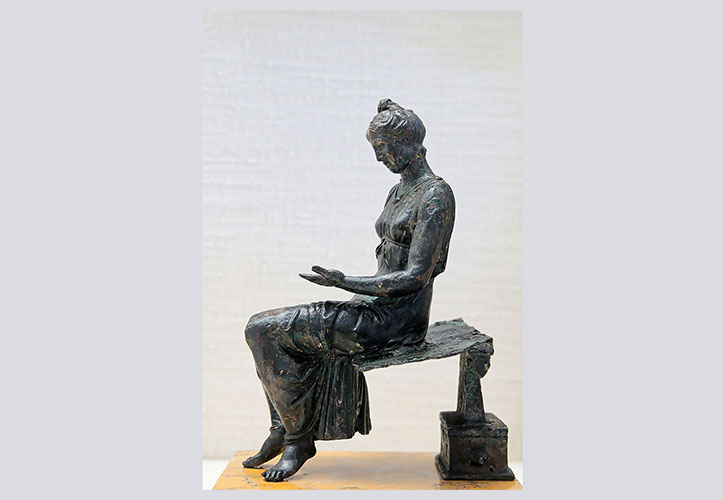 In ancient Rome, satire and comedy (not unlike today) was pretty much a boys' club. So, to say that Sulpicia paved the way for, well, every woman in comedy since the first century is not an overstatement. 
Not to be confused with another short poetry author of the same name, Sulpicia is an ancient Roman poet, as well the first and only known woman from that era associated with comedic writing. Known for openly discussing and writing poems about female sexual desire, Sulpicia's written work is defined as erotic and satirical. Although the ancient Roman poet was active during the reign of the emperor Domitian in 81 to 96 AD, she continued to be well thought of into the fifth century and is mentioned alongside Athenian philosophers and renowned scholars such as Plato and Cicero.
2. Wu Zetian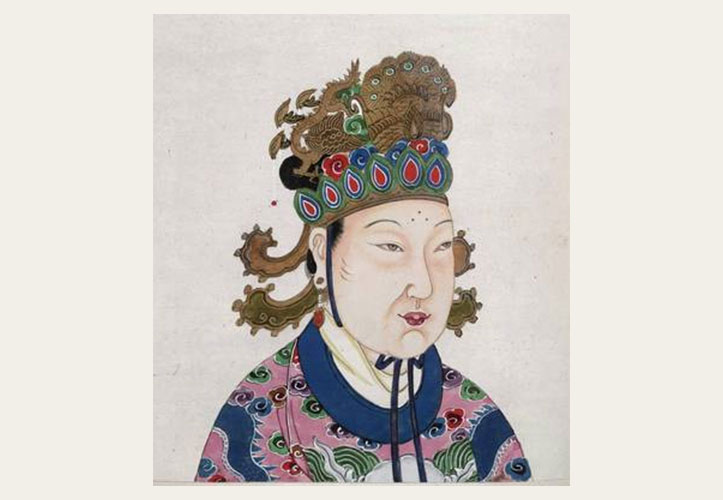 Notable for being the only female monarch in the history of China, you'd think that Wu Zetian's story would be more widely known. However, historical sources on Wu are absolute train wrecks. Historians, until today, still argue over many accounts of her rise to power and her reign. What we do know is that she started out as an imperial concubine, where her knowledge of governmental affairs, writing, literature, and music caught the eye of the emperor. When the emperor passed and his son ascended to the throne, he then married his father's consort where Wu eventually became Empress Consort. 
Upon outliving two husbands, she became ruler regent before deposing her son, established her own dynasty, reopened the Silk Road, and ruled with an iron fist until she was forced to abdicate. We're sure we're skipping over many of the details here, and Wu has been villainised by historians, painting her as a usurper who was both physically cruel and erotically wanton. But just going by the length of her Wikipedia page, we'd say she chose to challenge the rules every step of the way. 
3. Rani Lakshmi Bai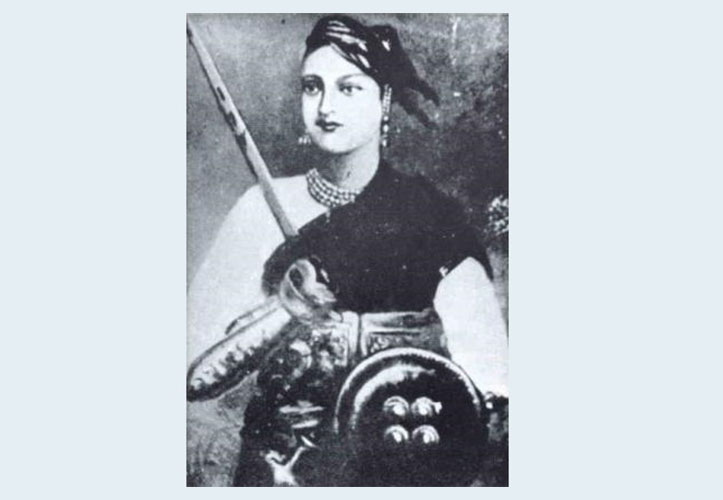 Hailed as the fearless queen of Jhansi, Rani Lakshmi Bai was one of the leading figures of the 1857 war of independence. Born as Manikarnika Tambe in late 1828, she married the Maharaja of Jhansi in 1842 and was rechristened as Rani Lakshmi Bai in honour of Goddess Lakshmi on her wedding day.
Famously resisting the British in India's first fight for Independence and defending her small kingdom against them after her husband's passing, this queen wore male battle garb and rode into battle with her baby boy tied to her body, making her a symbol of bravery and motherhood for women everywhere. Contrasting many of the patriarchal cultural expectations for women in India's society at this time, the Rani of Jhansi went on to train and lead her own army, composed of both men and women. After giving a tough fight, she was killed in 1858, where her troops whisked away her body so that her last wish of not being captured by the British could be fulfilled. 
4. Ching Shih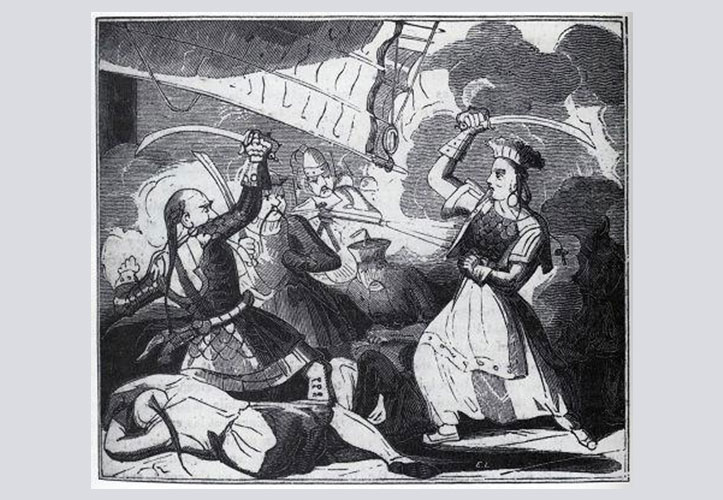 Also known as Madame Ching, this forgotten lady of history was a Chinese pirate leader (yes, you read that right) who terrorised the China Seas in the early 19th century. It is said that she started as a prostitute who was claimed by a pirate fleet's admiral as his wife. Allegedly, she agreed on the terms that she be granted co-partnership of command and half the admiral's share of the loot. 
When he died, Ching took control of the fleet and instituted a new and stricter set of rules that involved execution for the breaking of said rules, even distribution of loot, and better treatment for female prisoners. Commanding nearly 2,000 sailing ships, she entered into conflicts with several major powers, such as the East India Company, the Portuguese Empire, and the Qing government. Desperate to end this unprecedented pirate lord's reign, the Qing emperor offered amnesty for Ching and her fleet, and she got to keep her loot. Upon retirement, she opened a gambling house and died peacefully at the age of 69. Now that's a blockbuster film we want to see made!
5. Gladys Bentley
Scrubbed from history for being too scandalous, Gladys Bentley knocked down barriers by singing raunchy songs laced with double-entendres that thrilled and scandalised her audiences. At least, according to Smithsonian Magazine. The gender-bending jazz-singer dressed in men's tuxedos and performed in NYC nightclubs throughout the Harlem Renaissance in the 1920s and '30s.
Seen as an African-American woman who was ahead of her time for proudly loving other women, wearing men's clothing, and singing bawdy songs, portraits of Bentley are now held in the music collections of the African American History museum, where the performer is both a face of the Harlem Renaissance and an example of a woman who navigated the entertainment business during the Great Depression and Prohibition Eras on her own terms.
6. Bessie Stringfield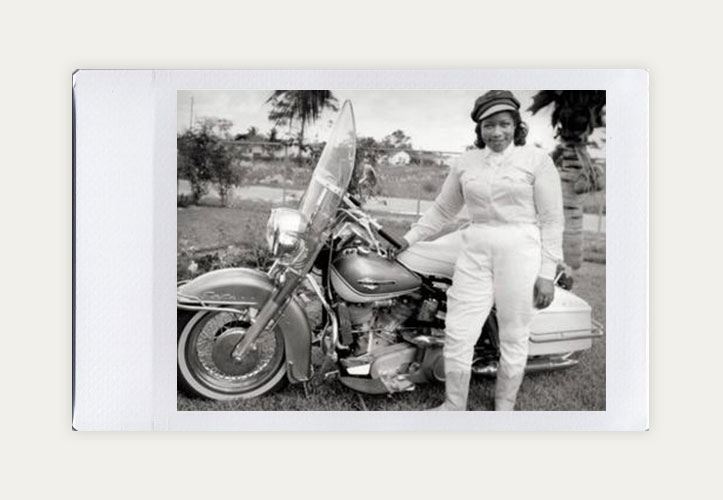 With a nickname like 'The Motorcycle Queen of Miami', you just know that Bessie Stringfield (born Betty Beatrice White) was a woman who lived by her own rules. The first black woman to ride a motorcycle solo across the entire United States and one of the few civilian motorcycle dispatch riders for the US Army during World War II, Stringfield spent her life breaking down barriers for women and Jamaican-Americans by riding her motorcycle.
In the '50s, she moved to Miami, whereafter being repeatedly being pulled over and harassed by officers, she visited the police captain and gained the captain's approval to ride (by literally showing her skills at a nearby park), and did not have any more trouble with the police. There, Stringfield also became a licensed nurse and founded the Iron Horse Motorcycle Club. 
7. Lyudmila Pavlichenko
With a confirmed 309 kills, Lyudmila Pavlichenko holds the record as the deadliest female sniper in the world. As a young woman, she competed with the neighbourhood boys in marksmanship and even attended snipers' school to perfect her shooting skills. She studied to be a teacher and scholar at Kiev University, but in 1941, eager to assist in the war efforts, she secured a place in the Red Army's 25th Chapayev Rifle Division. 
Nicknamed 'Lady Death', Pavlichenko would spend days in sniper battles, and was so well-known by the enemy that they would call for her by name on radio loudspeakers to try to bribe her. Pulled from combat after a particularly gruelling battle, she toured the world, pushing aside sexist questions as she went. Pavlichenko eventually retired with the rank of major and was awarded the title of Hero of the Soviet Union. 
8. Fe Del Mundo
The founder of the first paediatric hospital in the Philippines, Fe Del Mundo was a pioneer doctor whose work gained international acclaim in the 1970s. Not only was she the first female president of the Philippine Pediatric Society and the first woman to be named National Scientist of the Philippines, but she was also the first Asian to be voted president of the Medical Woman's International Association. 
Before all the accolades, Del Mundo is also allegedly the first Asian woman enrolled at Harvard Medical School. As the story goes, she was admitted before the school let women in, but admissions officials didn't realise she was a woman when she applied, and could not revoke her admittance after the fact. Most disregard this anecdote as a myth, but her trailblazing medical work in the US and the Philippines? Completely substantiated!
Follow Zafigo on Instagram, Facebook, and Twitter. Sign up to our bi-weekly newsletter and get your dose of travel tales, tips, updates, and inspiration to fuel your next adventure! 
[zf_post_boxes widget_hide_desc="true" num_post="3″ post_id="7269, 15053, 34542″]