Every now and then, you hear about someone who explored the world in such a way that it makes you want to book your next trip right away. As 2017 draws to a close, we recall six inspiring women travellers and their epic journeys.
Expedition 196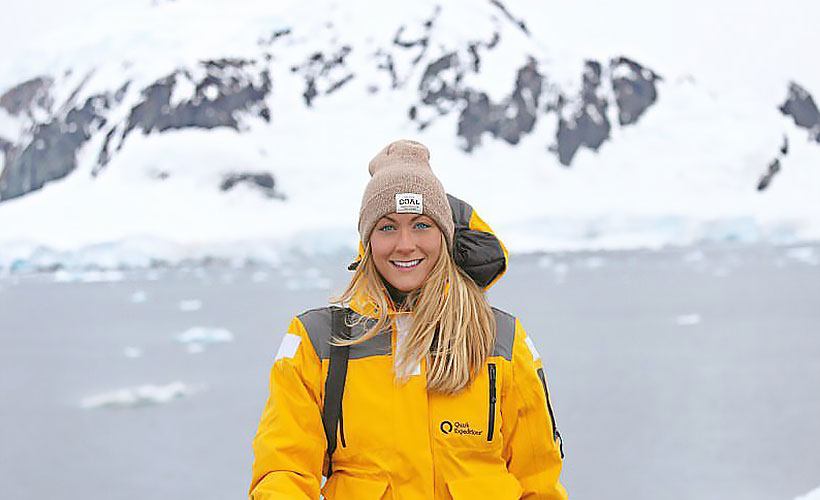 Hands up if you have a travel bucket list that grows by the minute? If so, Cassie De Pecol is bound to make you green with envy. In February, the 27-year-old American jetsetter became the first woman on record to visit every sovereign nation on earth. On completion of her journey in 18 months and 26 days, she also set the record for the fastest time to complete the global trip, beating the previous record of three years and three months held by Yili Liu, a professor at the University of Michigan.
Cassie's trip, which began in Palau in 2015, spans 196 countries and saw her crossing through some difficult and occasionally, unwelcoming terrain. Her adventure wasn't just about smashing world records and gaining passport stamps; as an ambassador for the International Institute of Peace Through Tourism, she promoted sustainable tourism through meetings with dignitaries, tourism ministers and students across the globe.
Worldwide wheeler
Unless you have been hiding under a rock recently (unlikely behaviour for our adventurous Zafigo readers!), you're sure to have heard of Jin Jeong. When she was 24, this South Korean solo cyclist set herself a goal: To spin around the world alone on two wheels. Many told her it was an impossible feat, others warned her that the ambitious plan could prove dangerous for a woman on her own. Yet, despite discouraging opinions and setbacks ranging from accidents to sexual harassment, the bold explorer hasn't looked back since setting her wheels in motion six years ago.
Sixty-seven countries and 62,000 kilometres later, Jin is as eager to travel as ever, and aims to inspire others to follow their own dreams. She certainly left many of us motivated to get pedalling after her talk at this year's ZafigoX, an event dedicated to women empowerment and travel.
Turning tragedy into triumph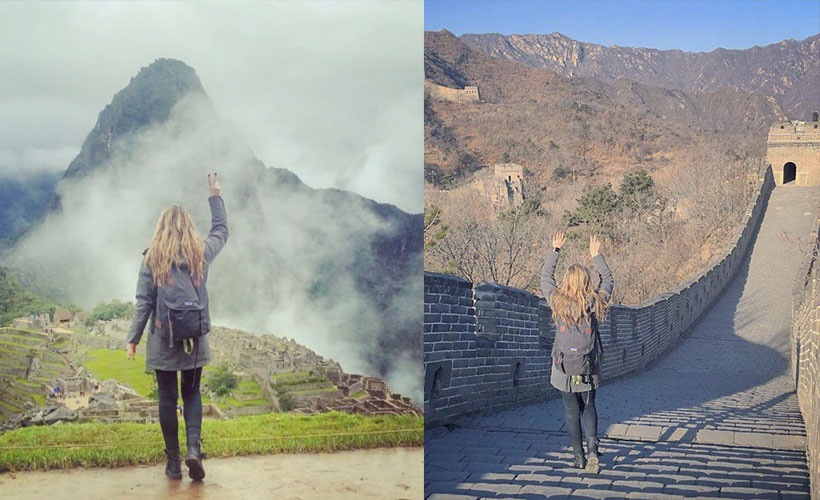 Receiving devastating news will either make or break you. For American native Megan Sullivan, a diagnosis of skin cancer was something that presented her with a new goal: to "live more now." Her diagnosis, which occurred in the same month as a 50-feet fall in Yosemite and a road accident, encouraged her to embrace her wanderlust and embark on a long-awaited dream trip to the seven wonders of the world. Over 13 days, the 31-year-old made footprints in Chichen Itza in Mexico, Machu Picchu in Peru, the ancient city of Petra in Jordan, the 98-foot statue of Christ the Redeemer in Rio de Janeiro, the Great Wall of China, the Taj Mahal in India, and the Roman Colosseum in Italy.
Documenting her journey on her personal website as well as her Instagram feed (@megthelegend), Megan invites the world to take inspiration from her whirlwind adventure. "The only regrets that I have in my life are from the missed opportunities that I never took a chance on. This year I took a chance and I will continue taking chances to experience the greatest adventure of all: My life," she wrote.
Running for change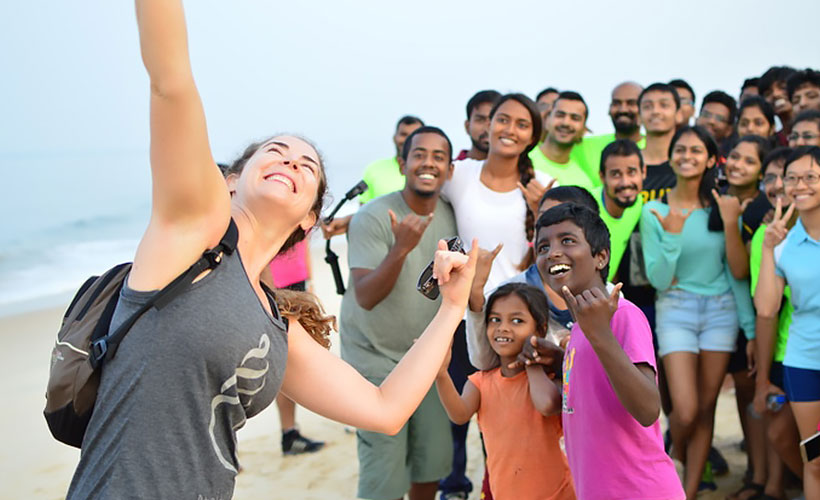 At the age of 19, during a stint in Paris, every woman's worst nightmare became a reality for Claire McFarlane. Raped and brutally attacked on the streets of one of Europe's most popular travel destinations, the South Africa-born Australian was lucky to escape with her life. But 10 years later, she was forced to confront the traumatic experience when asked by French authorities to identify her suspected attacker. She did, and followed through with the legal proceedings that helped to put him behind bars.
Claire's appalling experience, coupled with her fighting attitude, inspired her to make a change in the world. The result? Footsteps to Inspire, a challenge that will see Claire run 16 kilometres of beach in each country across the globe, to raise awareness for survivors of sexual violence. Though her endeavour hit the ground running – literally! – in July of last year, it was in 2017 that it really took off as Claire became a regular feature on the airwaves and in newspapers. At time of writing, she has run 33 countries across five continents, carrying her message every step of the way. In February, she visited Malaysia, where she ran 16km along Batu Ferringhi, Penang. Read Zafigo's interview with Claire here.
Young explorer
Jaahnavi Sriperambaduru's mountaineering feats have brought her more news headlines and world records than she has had birthdays. At only 15, the Indian adventurer has scaled the highest mountains in four of the world's seven continents as part of her #Mission7summit challenge. She is the youngest girl in the world to scale Mount Elbrus, the youngest Indian girl to reach the summit of Mount Kilimanjaro, the youngest person to have reached the summit of Stok Kangri in the Himalayas… the list goes on.
She encourages others to aim high through her TED talks, guided treks, and involvement in worldwide campaigns. Jaahnavi now has her sights set on the final three: Mount Aconcagua in South America, Mount Vinson Massif in Antartica and Mount Everest. She plans to conquer the ultimate peak in April 2018 and has set up a crowdfunding campaign to help her to achieve her goal.
Flying high with the family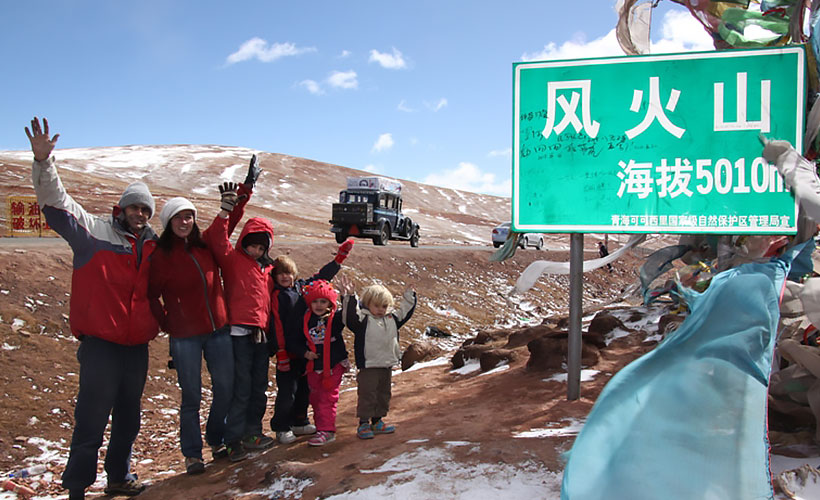 It's standard for most to plan their travels before we 'settle down', believing that footloose living and family life exist worlds apart. Yet when they hit international headlines this year, the Zapp family from Argentina proved to us all that it's entirely possible to bring the whole family along for the adventure.
In 2000, inspirational couple Herman and Candelaria Zapp loaded their bags into their vintage car and set off on what they intended to be a six-month trip from Argentina to Alaska before starting their family. One might say that they took one heck of a detour, as 17 years and 80 countries later, the ambitious adventurers are still on the road, only now, with their four children in tow. Despite running out of money in the first six months of their journey, the couple have kept pushing ahead with their dream, thanks to sales of their paintings, their book Spark your Life and the kindness of strangers. In 2017, the family began the final leg of their journey across the Atlantic and will soon return to Argentina to begin the next chapter of their lives.
Get all the latest travel stories from Zafigo. Follow us on Facebook, Twitter, and Instagram.