There is no perfect city for a traveller; every destination has its highlights and downsides but what if you can compile the best features from every place into one? Or better yet, instead of fashion labels and food franchises, that globalisation meant making these travel conveniences and lifestyle practices available around the world. Here's our pick of the top 10 things we wish would become the norm in every country.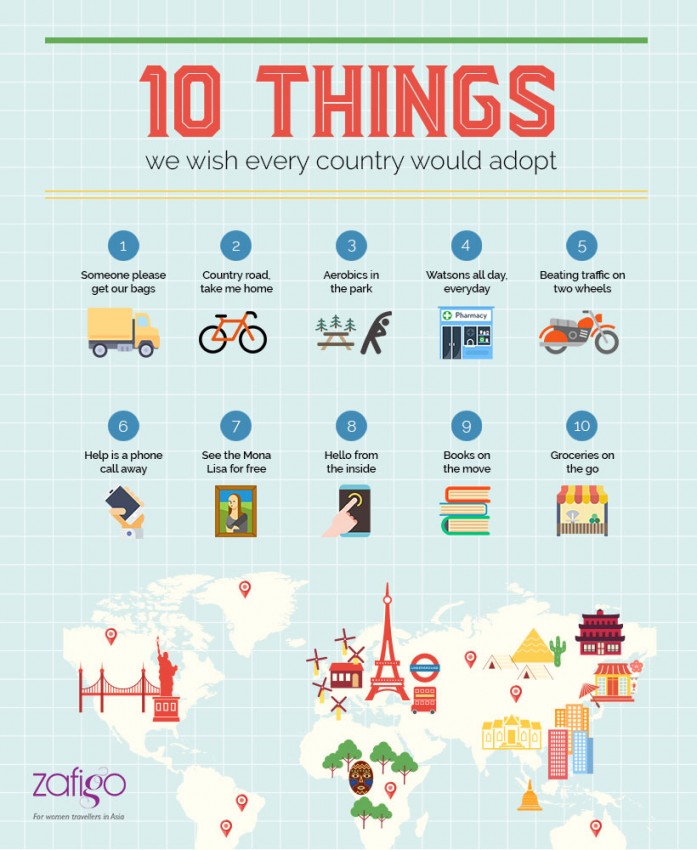 1. Someone please get our bags
This gives new meaning to travelling light. In Japan, the Yamato Transport Co offers a door-to-door delivery service that they call takuhaibin or TA-Q-BIN, which lets you send all manner of goods – including luggage – anywhere within the country.
Say you arrive in the wee hours and have plenty of time to kill before you can check in at your hotel. You don't want to be dragging your bags around as you go exploring the city; even your lightest luggage will start to feel like a ton when you have to heave it up and down stairs, escalators, on and off the trains, and walk it from platform to platform. Moreover, the older trains don't provide luggage space and some of Japan's train stations are massive complexes that require a fair bit of legwork just getting around in.
Sign up for the takuhaibin service at the airport, and they'll deliver your bags to your hotel. You can get your hotel – most hotels in Japan provide this service, or look for the nearest convenience store – to arrange for takuhaibin to send your luggage to the airport. It's also useful when you are city-hopping around Japan and don't want to have your luggage slowing your down. Prices depend on size of luggage and distance of travel (check their rates here).
Note: A one-day delivery time applies to most places but same-day service is available in certain destinations, such as from Narita International Airport to hotels in Tokyo. For delivery to the airport, you need to send two to three days ahead.
2. Country road, take me home
From vehicle-sharing or free rental programmes to dedicated lanes in urban centres, cities around the world have become increasingly bike-friendly. But Germany has just taken it to the next level by creating an entire highway just for cyclists, where it truly is a matter of 'two wheels good, four wheels bad'. Spanning nearly 100km when completed, the car-free thoroughfare will connect 10 cities and four universities along the way. The first 5km of this Autobahn, parts of which are built on disused rail tracks, opened earlier this year. The entire project is estimated to cater for some two million people eventually and help take 50,000 cars off the roads each day while the rest of the world sigh with envy.
3. Aerobics in the park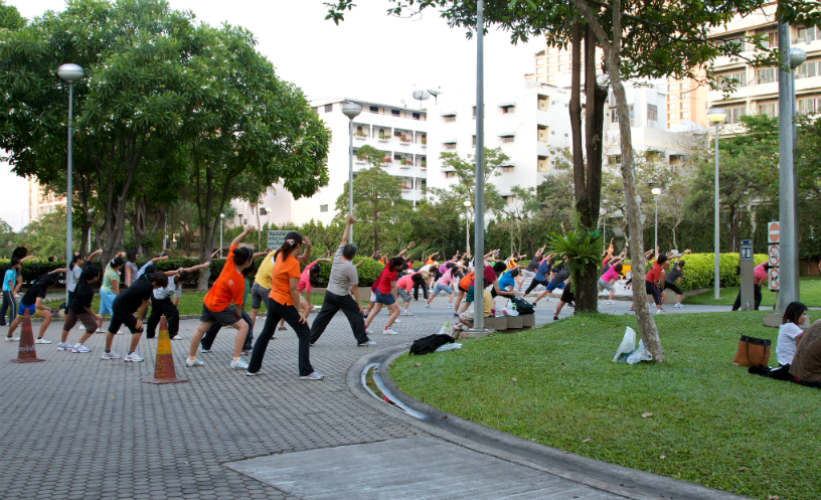 There's the food, the shopping, the cheap massages, the artsy markets that keep popping up around the city… really, Bangkok is one of South East Asia's most vibrant cities with something for every traveller.
Here's another thing that's ubiquitous in the City of Angels yet often slip under the radar of tourists because it doesn't involve eating, shopping or any other indulgence. In fact, it is the very opposite: In the early mornings and evenings, make your way to the parks and you will see groups of locals (mostly women) stretching, bending, twisting and huffing their way through an outdoor aerobics class. The sessions are free, conducted amidst lush greens at the many restful parks that dot the city. Instructions are in Thai only and the music is always loud, and it is just about the most authentic, local experiences you can have. Plus, you can work off the mango sticky rice, pad thai, tom yum goong and coconut ice-cream you had gorged on (or plan to) during the day.
4. Watsons all day, everyday
Hong Kong-based lifestyle goods store Watsons, which has outlets around the world, is many woman's best friend as it's well stocked with all the essentials you need from head to toe. In Taipei, many of their outlets are multi-level stand-alone stores filled to the brim with an astounding number of products from an exciting variety of brands. Face masks are a particularly popular buy among tourists as they're an easy way to keep skin in tip-top condition while travelling, and don't take up much space in your luggage. You will have a hard time choosing though, as there are typically 30 varieties or more on sale.
But there's no need to rush, not when the store is open 24 hours. Not all, mind you, but selected outlets (like the one at Ximending) are open round the clock and even provides a mobile phone charging station. We can't think of a more enjoyable way to work off that jet lag or insomnia than to shop it away.
5. Beating traffic on two wheels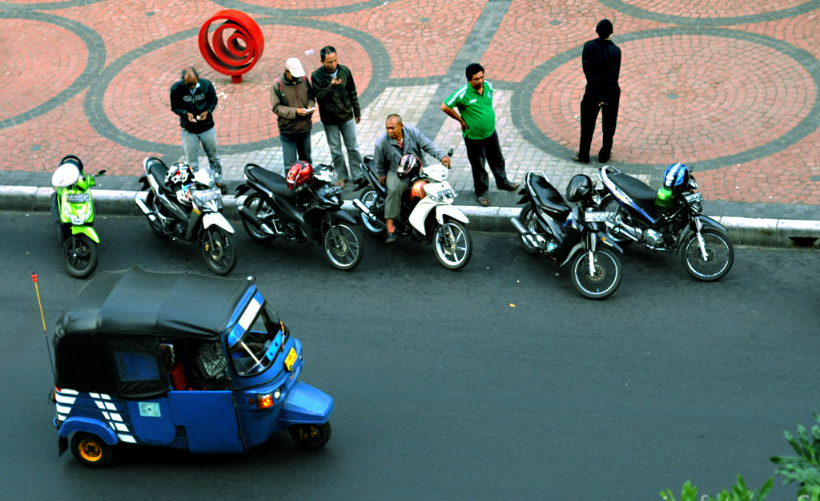 Not that we'd wish Jakarta's notorious congestion on any other city, but their ojek (taxi bikes) is a life saver during deadlocked traffic. Bangkok offers the same, which they call motorsai.
When the roads are at a standstill but you need to get somewhere fast and it's too far to walk, these two-wheeled cabs are the ideal vehicle to navigate the city. Or you're all dressed up for an important meeting and don't want to arrive sweaty, hair out of place and with your feet practically maimed from hurrying in heels. Hail an ojek – they usually wait at street corners and are also available via mobile apps – to weave you in and out of the bumper-to-bumper grid. We can see this being a useful facility even during non-congested hours, when you simply are too tired to leg it to your next stop or are carrying too many (shopping) bags.
6. Help is a phone call away
So you've landed in Shanghai and don't know a word of Chinese. You have data on your roaming mobile and so are not worried about not being able to find your way around. But if you do run into any difficulties and can't find someone who speaks your language, dial 962288, the number for the Shanghai Call Center. Launched in 2006, the 24-hour free hotline is manned by multi-national staff who speak more than 13 languages between them. A helpful resource for expatriates and travellers, they offer assistance in all forms, from providing information on the city to translation services. In cases of emergency, this service can prove to be crucial as they can also help you relay important details to doctors, for example.
7. See the Mona Lisa for free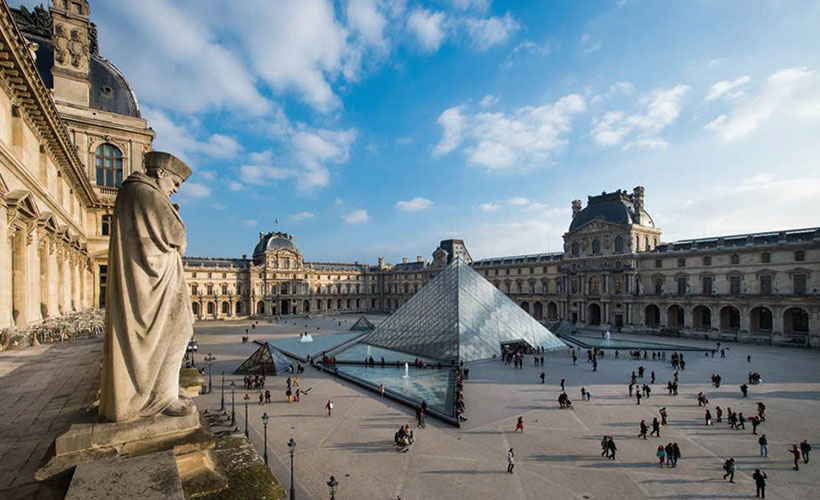 Every city needs at least one great museum, and some cities are blessed with more. Paris, for example, draws huge crowds to the Louvre and Orsay, especially on the first Sunday of every month. That's because those are open days, when the national museums – except for Grand Palais – drop their usual entrance fees and welcomes everyone to step in and browse their collections for free. For the record, we think it's worth paying the EUR15 admission fee just to get up close to the Mona Lisa anyway but getting a complimentary pass makes the encounter even sweeter.
8. Hello from the inside
Thanks to digital conveniences like Skype and WhatsApp, the idea of free phone calls no longer makes us jump with excitement. But did you know that Hong Kong has always been ahead of everyone else in that respect? Local calls are free – that is, when calling from landline to landline. You may think this is pointless to a traveller; who would you call in Hong Kong if you don't know anyone there? It's useful when you want to say, make a dinner reservation or find out if a gallery you're hoping to visit is open. And where do you go to make these free calls? Pretty much anywhere. Just ask at any shop, restaurant or public office to borrow their phone. There are complimentary phones installed at the airport as well as at tourist attractions such as libraries, museums, and shopping malls.
9. Books on the move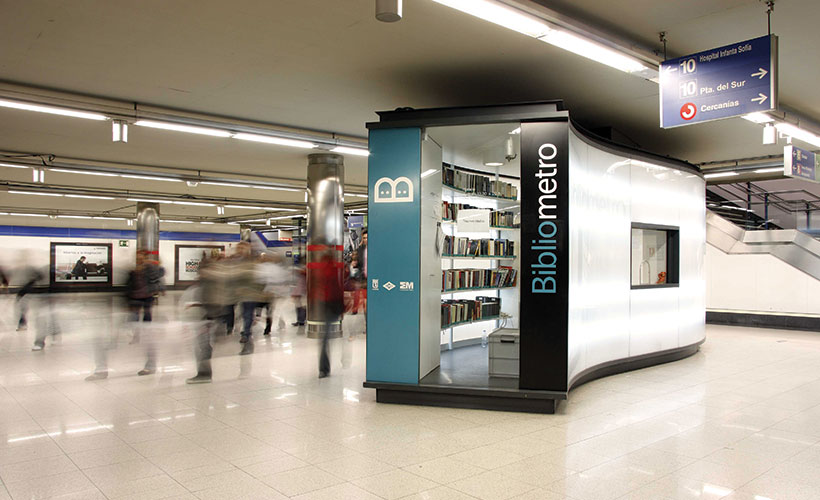 Bibliophiles will want to make a beeline for Madrid's subway stations, not to catch a train but for some free reading materials. The city's Bibliometro initiative brings thousands of volumes underground, at well-stocked kiosks that function as mini libraries where commuters can borrow books for free. It works on a membership system – you have to present a local identity card, passport or residence permit to register – and each person is allowed to loan two titles at any one time, for up to 15 days. Have book will travel, indeed.
10. Groceries on the go
Here's another clever use of waiting time at the subways: In 2011, Tesco launched its virtual store in Seoul (where it's known as HomePlus) at subway stations, so that the city's busy folks can shop while waiting for their rides, and without having to spend time step going to an actual store. Walls were plastered with photographs of food products and household goods, arranged just as they would be at actual supermarket shelves and aisles, with a QR code underneath each items. Commuters just have to scan the codes of the items they want, complete the purchase through a mobile app, and the goods will be delivered to their doorstep.
So there you have it, 10 ways to make every city better, for locals and the transient visitor. What convenient practice have you come across on your travels that you would you like your city to adopt?

Read Next: