These countries may be a tad bit pricier than your third-world favourites, but you can never put a price on safety. Based on recommendations by travel sites around the interwebs cross-referenced with the Economist Intelligent Unit's (EIU) Safe Index 2015 here are some of the safest cities in the world where you can travel without feeling the need to look over your back every 5 seconds.
Countries listed are arranged in no particular order:
1. Copenhagen, Denmark
Lonely Planet calls Copenhagen the "coolest kid on the Nordic block". Given its size, the crime rate in this big Danish capital is peanuts compared to other European capitals. Public transportation here is safe, efficient and reliable, though most locals prefer to cycle. There is in fact, a significant bicycle network throughout this friendly country. The people of Denmark may pay some of the highest taxes in the world, but corruption is almost non-existent, and the people's happiness levels are high.
2. Ottawa, Canada
Tourists who have been to Ottawa say that they felt safe walking on the streets especially since police presence is visible in the metropolitan areas. In fact, Ottawa is among Canada's safest cities. It is this low crime rate combined with a low unemployment rate and high-tech business sector that turned the fourth largest city into one of Canada's fastest-growing. You might come across a few homeless people in downtown Ottawa, but they are unlikely to bother you. If they ask for money, a polite "Sorry, not today" is enough for them to leave you alone.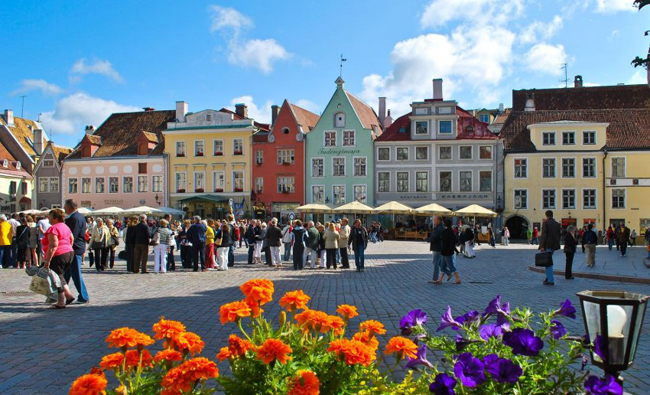 3. Helsinki, Finland
To quote all the websites that we have read about Helsinki, the beautiful capital of Finland is "very safe". Crime rate is so low that there are no problems with walking on the street at night. However, Helsinki has its share of pickpockets during the busy travel season in summer. You shouldn't meet any trouble if you look after your wallet and personal belongings. Most of the violent crimes are drunk related, so if there is one piece of advice we would give, it's to not pick a fight with a drunk at the pub.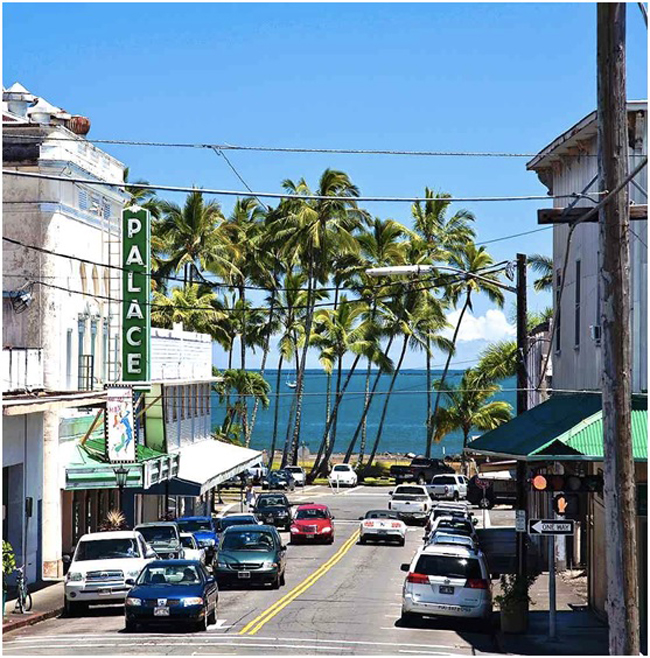 4. Hilo, Hawaii
There are no big crime-related issues in the beautiful town of Hilo, most people that have lived there can testify to how safe and friendly this Hawaiian town is. The danger lies in visiting the seedier parts of town at inconvenient hours and getting into bar fights, but this lack of common sense will get in you trouble anywhere in the world. The only thing you might want to look out for is tsunami or volcano eruption warnings, but even that is not a big worry unless you offend a Hawaiian god. Remove a lava rock from the island and Volcano Goddess Pele might erupt on you.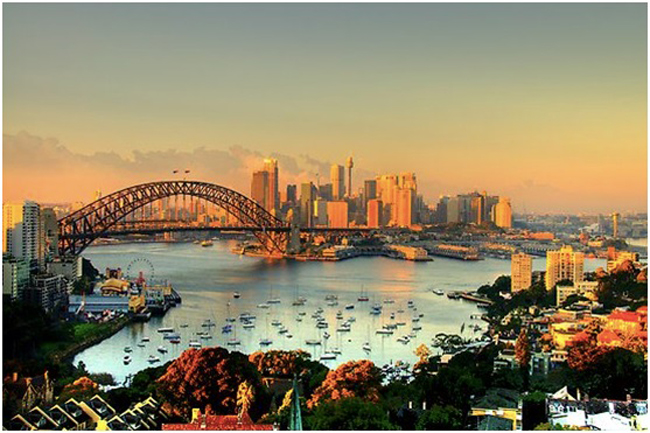 5. Sydney, Australia
Two of Australia's biggest cities made it on EIU's Safe Cities Index, namely Sydney followed by Melbourne. Not only does Sydney have a reputation for its safety, it is also known to be welcoming. We know people who had lost their cameras and wallets, but it was found and returned to them by a concerned local. The only dangers tourists are warned about are sunburn and dehydration. So put on your sunscreen, pack a bottle of water and you are safe. Though we can't promise anything about the poisonous redback spiders.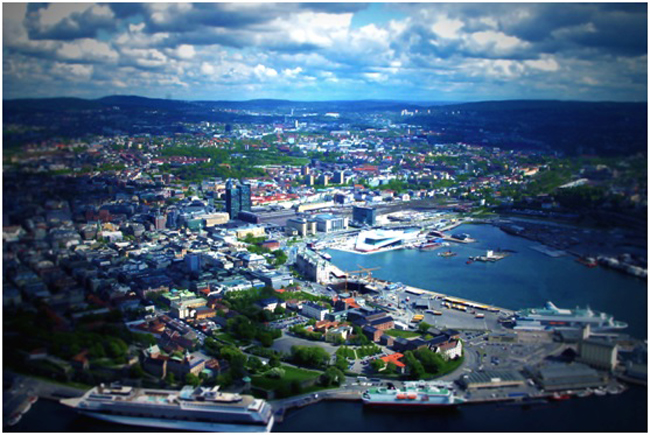 6. Oslo, Norway
In the beautiful Nordic city of Oslo, crime rates are low, crimes against tourist rare, and violent crimes extremely rare. Prostitution and begging is legal in Norway, so there is nothing to be alarmed about. Another wonderful note about Norway is that the citizens are extremely honest. "Your shopkeeper will not cheat you, your change will be correct, all entrance fees are equal for local and tourists, your credit card will not be charged twice" a destination expert on Trip Advisor said in a forum on Norway's safety.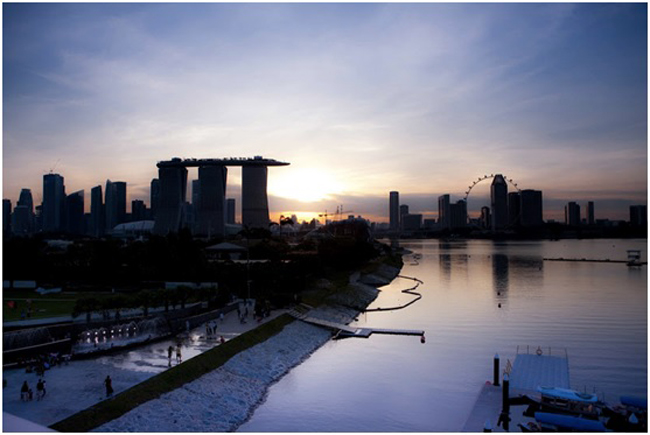 7. Singapore
Singapore may be crowded, fast-paced and hectic, but it is one of the safest cities in the world, even scoring second place on EIU's Safe Cities Index 2015. Guys and girls can go jogging in the park at night with no worries. While most South East Asian cities have notorious taxi drivers, Singapore cabbies are honest, always sticking to the meter. The low crime rate might be due to the republic's harsh capital punishment, which includes death penalty for drug traffickers. Also, chewing gum is illegal.
8. Tokyo, Japan
Just like Australia, Japan had two countries that made it to the safest cities list, including Tokyo and Osaka. Tokyo, despite being one of the most populated cities in the world, is also the safest city in the world. Japan isn't the easiest country to travel in though, as most locals can barely speak or understand a word of English. We all know about the scary Yakuzas, but you'd really have to get out of your way to get into trouble with them.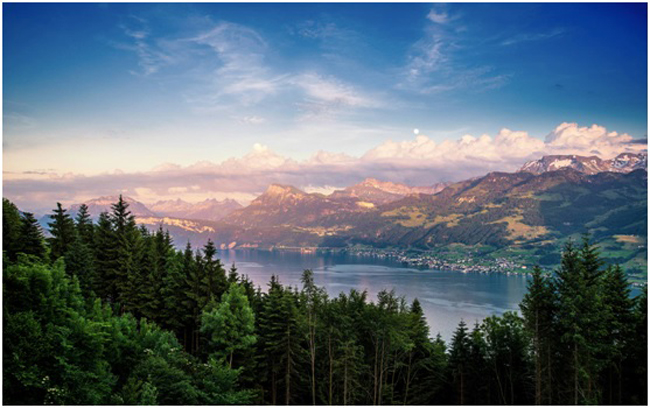 9. Zurich, Switzerland
Switzerland is not only a super safe place to park your money; it is also safe for travelling. This quaint Swiss town has a very high quality of life, much of which is due to its safety, order, and cleanliness. Zurich is the only Swiss city in the safest cities ranking, and is the third most secure city in Europe. The Zurich population has a high feeling of security and trusts the forces of law and order. Unlike Copenhagen, this is not a country novice bicyclist want to attempt cycling in. Take the tram; the public transportation in Zurich is very safe.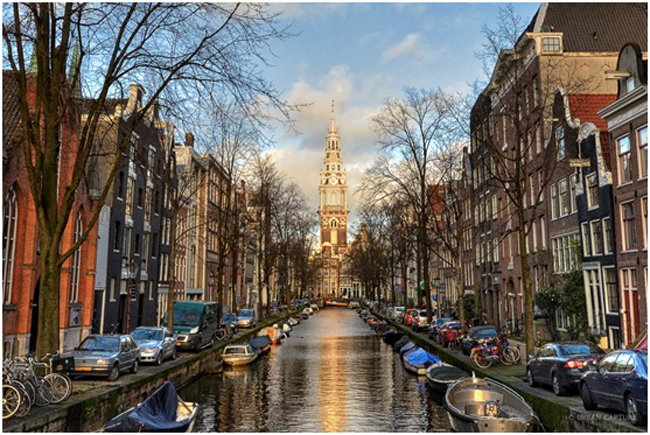 10. Amsterdam, Netherlands
Contrary to some belief, Netherlands is not a hotbed of drugs. Marijuana is legal but hard drugs are not. Interestingly, the Red Light District is one of the safest areas because of heavy police presence. Prostitution is legal here but do not take photographs of the ladies, unless you want to be yelled at. Tip: Just because cannabis is legal in Amsterdam, doesn't mean you can smoke it in public. Not only is it illegal, walking around town stoned is not the safest thing to do.
While the crime and corruption rate in these countries are low, travellers are still advised to take basic safety precautions, especially with their personal belongings. Stay alert when travelling alone, when wandering the streets at night, and always use your common sense.
Which of these countries would you like to visit the most?
Articles you may also like:
Are women really that unsafe on public transport in Kuala Lumpur?
The most dangerous cities in the world