On a stretch of non-descript shops about a three-minute walk from Encorp Strand Mall in Petaling Jaya's Kota Damansara area, 30 minutes by taxi from downtown Kuala Lumpur, one boutique stands out with its dark steel and glass facade. An irregularly geometric-shaped lamp hangs above the five-foot walkway. Peer through the all-glass front and you will be greeted by a happy sight: Organised clutters of everything you never thought you needed (but now really, really want) to spice up your abode, wardrobe and workstation.
Stationery and white china, soaps and home perfumes, hairpins and feathery fascinators will overtake and busy your senses. Leather goods and vibrant silk scarves beckon while graphic cushions lounge on retro furniture, and demure skirts beg for your caresses. Whether for yourself, your home, or as gifts for friends and loved ones back home, there are a plethora of choices for every shopper.
Welcome to Lifeshop Atelier, a lifestyle boutique that has been operating here since 2010 but is still very much a hidden gem as city folks typically flock to the malls for their retail needs. This was the brand's very first outlet, although they actually have their roots in Ipoh, the capital of Perak state, about two and a half hours from Kuala Lumpur. In Ipoh, their flagship store sits at the corner of Jalan Sultan Idris Shah.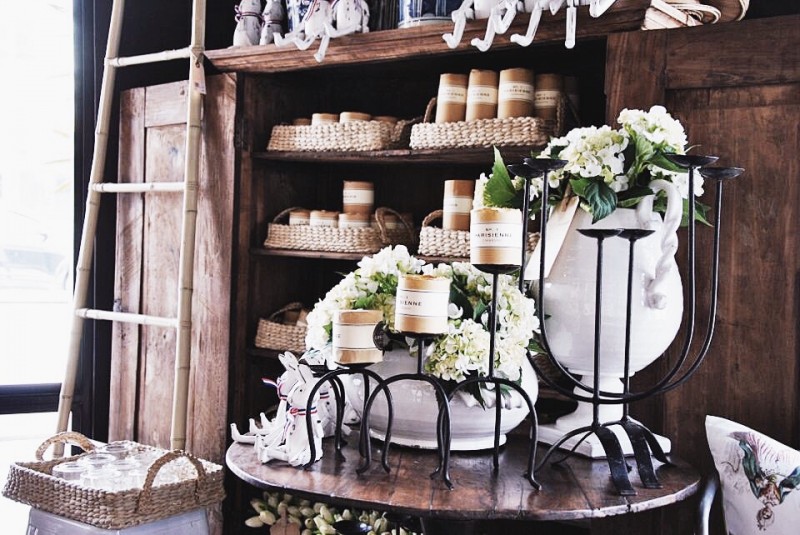 Lifeshop Atelier was founded by three visual merchandisers (who want to stay anonymous) in 2007 as a means to spread the joy of decorating and to upgrade lifestyles. "We like vintage, handcrafted and fun stuff, but quality is a priority of course. The materials that we source must be in their rawest forms, whether pure cotton or linen, or solid wood. We will bring back whatever we like, and which can gel with our store concept – as long as those values are present," explains L, one of the trio.
Choosing to be headquartered in Ipoh was a calculated move. "Ipoh and Kuala Lumpur are popular pit stops for those travelling between northern and southern Peninsular. Penang and Melaka are already well-developed. We felt that it was time for Ipoh to shine," L adds.
The trio also provides conceptual branding, interior designing and marketing strategising services for hotels and restaurants; the M Boutique Hotel in Ipoh is one of their most iconic projects to date. Besides a gift shop adjacent to the reception area that stocks Lifeshop Atelier's goods and M-branded items, the entire hotel is outfitted in their recognisable style.
Besides Lifeshop Atelier, there is the off-shoot brand Everyday Lifeshop, located in Ipoh's Jalan Market and is both a boutique and a cafe aimed at the smartphone-wielding, Snapchatting generation as well as tourists seeking relief with iced lattes in air-conditioned spaces. "While Lifeshop Atelier is more mature and sophisticated, Everyday Lifeshop is designed for youngsters. It's more fun and happy," L notes.
Without a fixed supplier to run to, L said that he and his co-founders travel twice a year to curate products for their brand. Their sourcing trips around Asia and to Europe and the United States suffice to update their offerings for four seasons, catering to the brand's primary clientele of upper-middle to upper-class professionals.
There's more than enough at their current boutiques to satisfy every shopper, with even more to look forward to come December. Decorations at Lifeshop Atelier boutiques are exaggerated every festive season but more so during Christmas – although not the sort you may be familiar with. "This year, Christmas is going to be au naturel, eco-friendly and authentic at our stores. We're going to use a lot of cotton, and focus on aromatherapy products for our gift sets. Previously, we mixed and matched a lot of things, and we had china gift sets. Like every festive season, we'll be selling homemade cookies," L shares, adding that there are plans to open another boutique in Kuala Lumpur. Until then, we're happy to get lost among the gorgeous offerings at their current outlets. If you're looking for a memento that captures the contemporary aesthetics that are popular in Kuala Lumpur and makes for a great souvenir minus the usual touristy cliches, this is a good place to start.
Here are just a few of the things you'll find at the shop in Kota Damansara: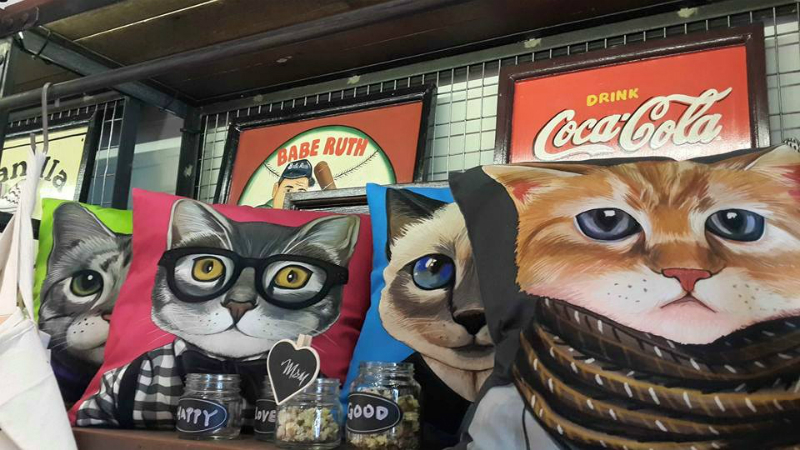 View the picture slide below to see more products:
Lifeshop Atelier Kota Damansara
35G Jalan PJU 5/20E, The Strand, Kota Damansara, Petaling Jaya, Selangor
(GPS 3.155450, 101.595313, it's a three-minute walk from Encorp Strand Mall)
Opens 11am-10pm daily
Getting there: Until the Sungai Buloh-Kajang Line MRT is ready by the end of 2016, the best way to get there is by taxi.
Outlets in Ipoh, Perak:
Lifeshop Atelier Ipoh
142, Jalan Sultan Idris Shah, Ipoh, Perak
(GPS 4.597193, 101.084039)
Opens 11am-7pm
Everyday Lifeshop Ipoh
29, Jalan Market (Market Street), Ipoh, Perak
(GPS 4.596003, 101.077720)
Opens 10am-7pm Both stores in Ipoh are closed on Wednesdays. International shipping can be arranged for home decor items, drop your enquiry at info@lifeshopatelier.com Follow them on Facebook and Instagram