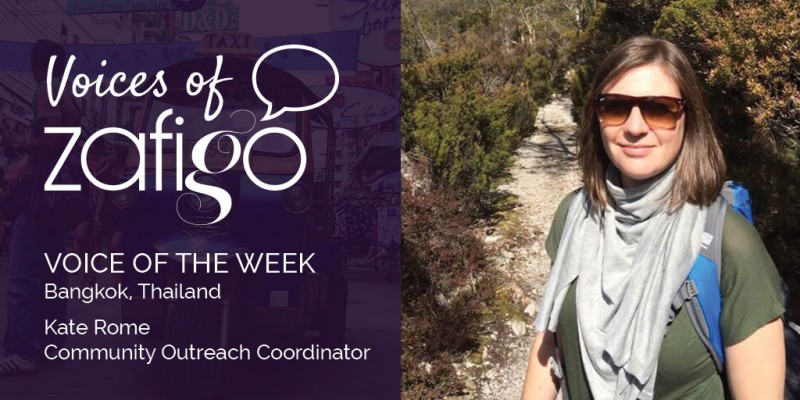 In Voices of Zafigo, we ask local women to give us their top recommendations on a particular subject or area of interest in their city. If you'd like to be featured in this section, drop an email to [email protected] with the subject line 'I want to be a Voice of Zafigo for my city'.
---
Kate shares her tips on making the most out of Bangkok, Thailand
---
Tell us a bit about yourself:
My name is Kate and I currently work as a Community Outreach Advocate for a Legal Aid organisation which supports refugees living in Bangkok. I am 34 years old.
I am from London and have been living in Bangkok for two and a half years. I have worked in CSR (corporate social responsibility) and community development for a number of years, although I am a literature graduate. I have been fortunate to travel a little in Asia and meet some incredibly inspirational woman and men who work with or run small organisations aimed at enabling education, training and work opportunities for some of Asia's most vulnerable populations.
I love living in Bangkok. It is a safe, fun and vibrant city, and living abroad has changed my life for the better.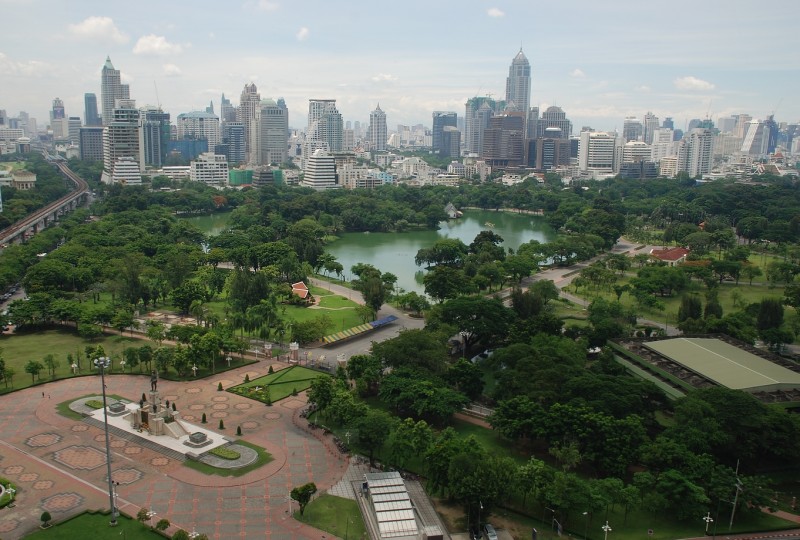 What are your tips and advice for a female traveller to Bangkok that can make their stay, either for work or for leisure, safer, easier, better & more enjoyable?
Jump on the BTS Sky Train. It's quick, pretty cheap and stops at most of the places you will want to visit on a short or longer trip. Get in a tuk tuk. Go to Lumphini Park (might be too hot from March to June) where there are giant water monitor lizards roaming around. Embrace the chilli; there are plenty of non-spicy dishes available but if you can tolerate a little bit if heat, you will experience a culinary revelation.
If you want to avoid negative attention, keep your shoulders / cleavage covered. Interestingly, Thai men and women will respond more positively if your top half is covered up – this is because shoulders are culturally taboo (i.e. you must cover your shoulders in a temple or place of religious significance). There are of course areas where this rule is blatantly subverted!
Try to learn some basic Thai language. Locals really appreciate the effort and your experience will benefit greatly.
What are your recommended top three (or more) must-try experiences and activities for a female traveller in Bangkok?
Get involved in things where you can meet other people. Cooking classes are great and usually include a trip to a local food market, which makes eating all the more enjoyable!
Wat Po is a great temple to visit. It is usually less crowded than the other Bangkok temples and has a beautiful reclining Buddha statue. Your knees and shoulders need to be covered to enter the temple.
Markets – there are many! Chatuchak is a must; you can find everything in this market from bespoke bookshelves to pet owls. Asiatique is more expensive, but you can get a free boat from Saphan Taksin pier.
For a luxe treat, try afternoon tea at the Mandarin Oriental Bangkok.
For an awesome day trip, you can try Secret Tubing Thailand and float down a river through a jungle in a rubber ring!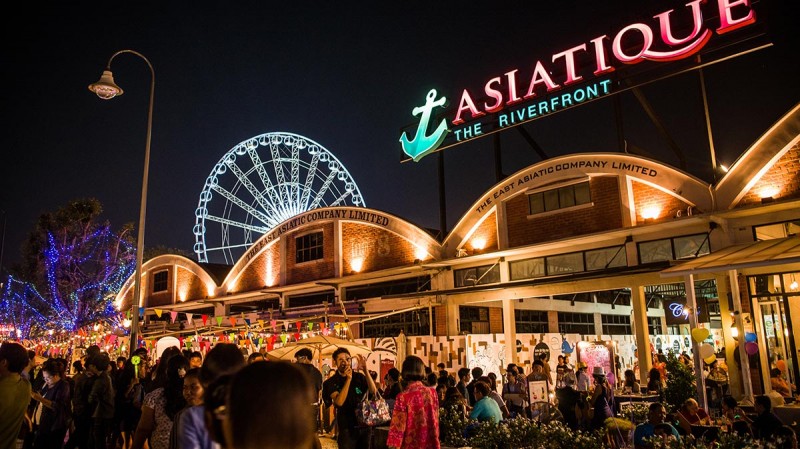 What are your recommended top three (or more) must-try foods?
There are many regional dishes and distinct flavours in Thai cooking – try everything. Eat with Thai people; you will get the best food around. My top three would be:
Yum (salads) – There are many varieties, usually involving minced pork. Try som tum (papaya salad), yum thua plu (spicy winged bean salad), and deep-fried morning glory salad.
Grilled fish – Large fish, covered in salt and grilled whole, are delicious and usually available at street food stalls.
Iced tea – Cha nom yen – which literally means 'tea milk cold'. This drink is sweet, icy and comes in a cheerful orange hue, and is also known as Thai Iced Tea.

To find out more about Bangkok, read Zafigo's City Guide here
Read more Voices of Bangkok
Get all the latest travel updates from Zafigo. Follow us on Facebook, Twitter, and Instagram.