How do you usually start planning for a trip? In most cases, you'd write up a list of destinations you are eager to explore, do research on them, and if the stars align and you can actually decide on a place, move on to the booking phase. But why go through the hassle of researching all the places that pique your interest when the stars will always be aligned if you let the cosmos do the thinking for you?
After spending a great deal of time analysing crystal balls, studying constellations and awakening the hidden astrologer within us, we have put together a travel list that will help you plan your next holiday according to your horoscope! (Just kidding, we snooped across the internet.)
Aries
(March 21 – April 19)
Travel Traits: If you are planning a trip anytime soon, we suggest one focused on wellness, fitness and energising yourself. As tempting as it will be to lounge around a pool and do nothing, make sure your trip has a fair share of adventures to nurture the inner energy that makes you so special.
Recommended Destinations: Selecting a destination that is off the radar is ideal.  So pick up a non-touristy island in Indonesia or a beach in Costa Rica. Add some hiking trails or outdoor sports to your itinerary and you are good to go for the rest of the year!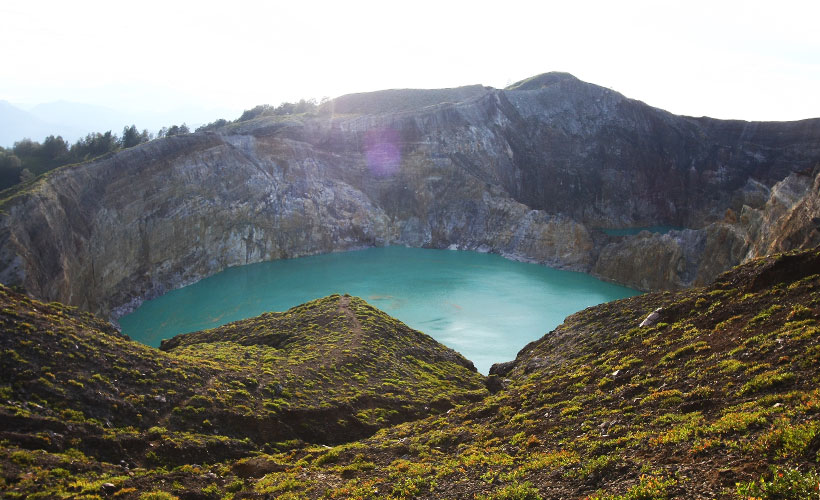 Taurus
(April 20- May 20)
Travel Traits: You are warm-hearted and loving, but you are a stubborn sign and quick adjustments may be slightly challenging for you. You also love your creature comforts, meaning a backpacking trip may not be your cup of tea. Either way, your stars want you to indulge and get a little 'me' time to cool down the fire storm you normally harbour within.
Recommended Destinations: Book yourself a beach house at one of the many islands in Thailand, build a hammock between the palm trees and catch up on some reading or listen to your favourite tracks all day. Alternatively, booking a comfy Airbnb in a quaint Italian countryside while indulging in some fine wines and meals might make for the perfect escape.
Read also: 10 Must-Visit Resorts In Thailand For Your Next Tropical Getaway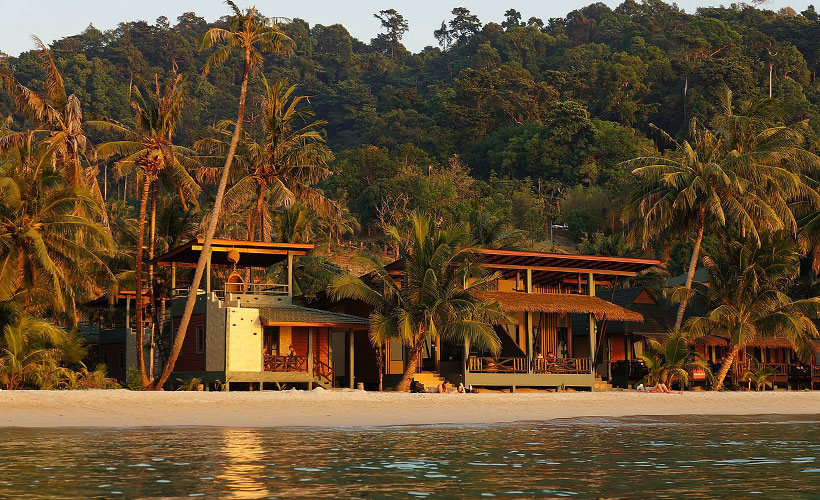 Gemini
(May 21 –June 20)
Travel Traits:  You love adventure, are adaptable in most situations, and are always up for new experiences. This not only makes you a great traveller, but also a good travel companion. Planning a trip to a destination you have never been to before and packing it with new experiences and activities will do wonders to keep your spirit refreshed.
Recommended Destinations: A wildlife safari in Madagascar, a fun-filled Cuban holiday, or a long weekend exploring the historical and cultural scene of a busy city such as London is what you need this year.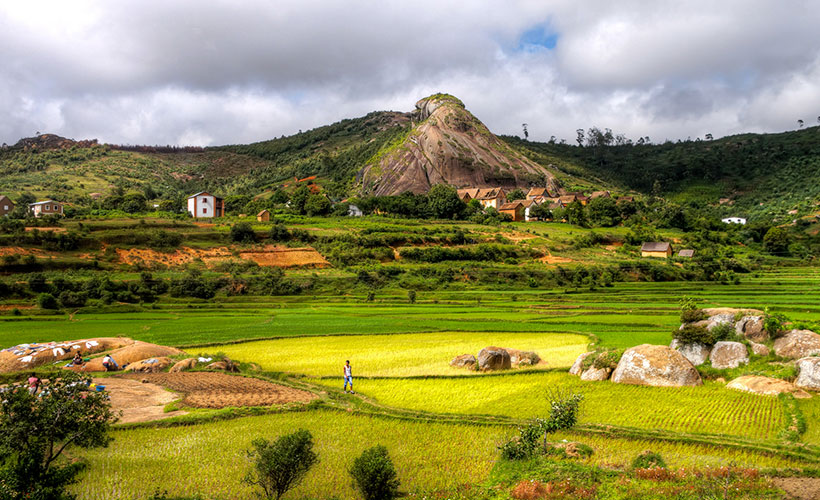 Cancer
(June 21 –July 22)
Travel Traits: You enjoy spending time with your family and friends in a setting that is comfortable for you and those around you. This year, the ideal vacation plan for you may be to organise a huge family get-together with your parents, grandparents, uncles, aunts and all the cousins you have. Being around family (i.e. your support system) does wonders for the soul, and will ready you for the challenges of the year.
Recommended Destinations: Plan a massive getaway for your family or a group of close friends by renting out a cosy beach home in the Maldives or a cabin at a lakeside retreat in the countryside. If you are eager to spend time alone, travel to a far-off destination such as Budapest, Hungary, where you can relax and recalibrate at a quaint bed and breakfast or immerse yourself in a new culture.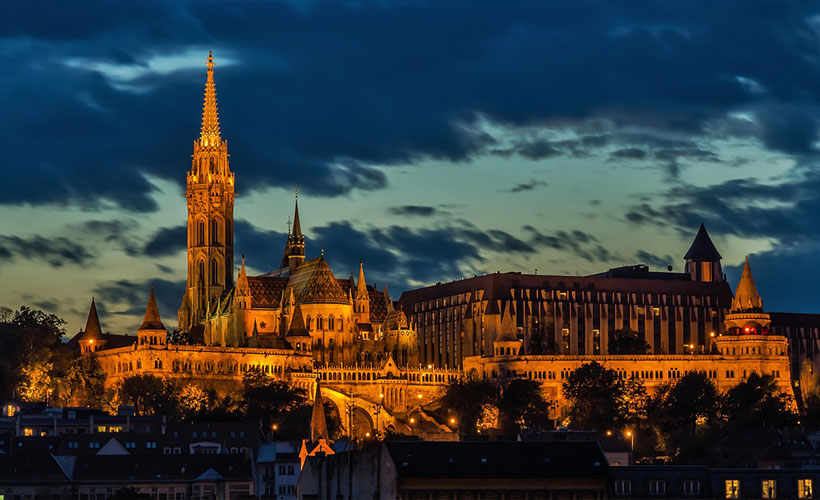 Leo
(July 23- August 22)
Travel Traits: The Leo is a representation of the lion, and much like the king of the jungle, you want your holidays to be grand and filled with excitement. Plan a vacation where you can splurge slightly, and at the same time, have enough challenges to keep you occupied.
Recommended Destinations: Keep the adventure and excitement quotient high this year and plan a trip to an exotic destination such as Peru, where you can explore the Amazon rainforest. Or travel to the ancient Valley of the Kings, in Egypt, where you can marvel at the pyramids of Giza and feast on middle-eastern cuisine.
Read also: 10 Things Every Woman Travelling To Cairo Needs To Know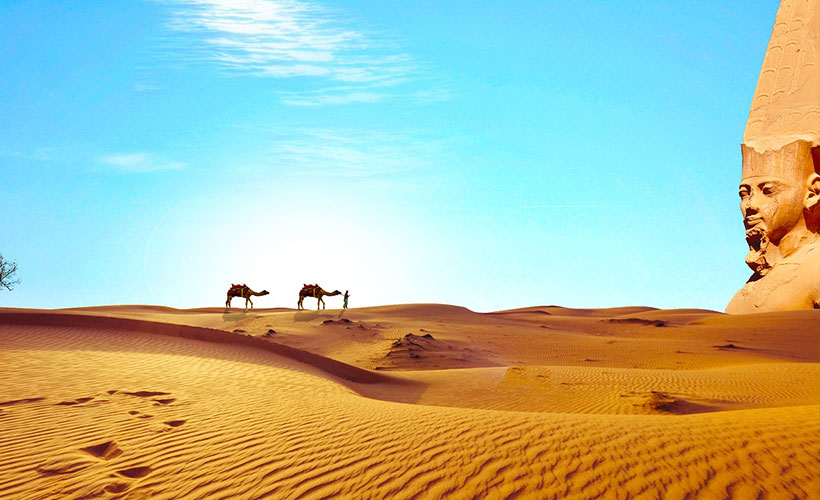 Virgo
(August 23- September 22)
Travel Traits: The disciplined, practical and perfectionist Virgo like their itineraries well-planned (down to the tiniest detail),  and for their trips to carry more meaning than just lazy days at the beach. This means that the Virgo's perfect holiday plan is one that is enriching and at the same time also relaxing; because everybody deserves days off!
Recommended Destinations: Planning yourself a road trip, such as one around Iceland, will be best suited to you. Not only will the trip allow you to explore some of the most stunning geographical formations on the planet (we're talking ice caves and ice beaches!), it will also give you a chance to reconnect with yourself in country's serene environment. If you prefer to be someplace warmer, a holiday to Australia's west coast is a good alternative.
Libra
(September 23- October 22)
Travel Traits: Charm and romance are strong characteristics of the Libra and that's what you should be aiming for when on holiday this year. Naturally, you'll want to whisk your partner away on a romantic escapade, where you can enjoy each other's company in tranquillity and peace.
Recommended Destinations: A cruise around the Mediterranean or a trip to Japan (imagine walking arm-in-arm under the sakura trees!) will do good for both you and your partner.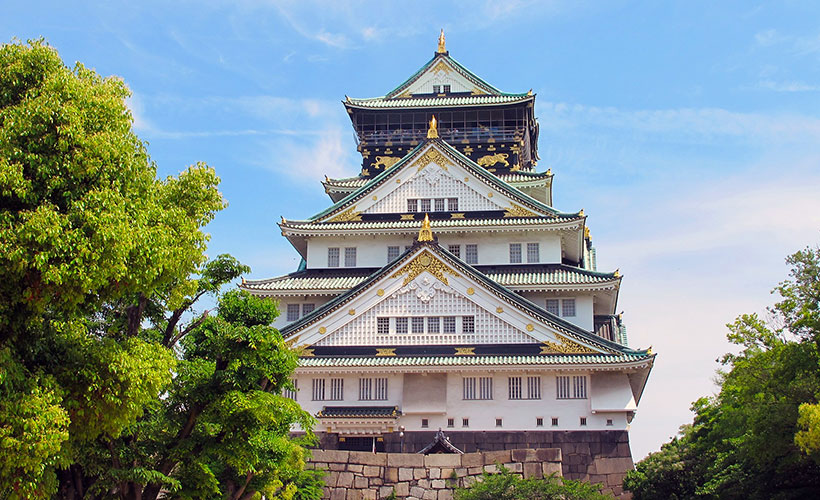 Scorpio
(October 23- November 21)
Travel Traits: Your intense nature indicates that you won't shy away from adventure –whether it is hiking over ancient trails or jumping off a steep cliff into a blue lagoon below. Evidently, your vacation this year needs to be packed with action, drama and thrill.
Recommended Destination: Unwind and recharge that wild spirit of yours by going for a backpacking trip to Vietnam and exploring its lustrous countryside. If it's outdoor sports you are keen to seek, there's no better place than the southern hemisphere's playground for adrenaline junkies: New Zealand.
Sagittarius
(November 22 – December 21)
Travel Traits: 'Ring out the old, bring in the new' is the typical Sagittarian's travel mantra. Since you won't be settling for group tours and contemporary museum visits on your days off, planning a trip to destinations that gives you a feeling of breadth and expansion of the vast world around you is what you should be aiming for.
Recommended Destinations: Be unconventional and take two weeks off to go hiking along Nepal's Annapurna circuit. If time isn't a factor, buy yourself a one-way ticket to explore the diverse cultures and traditions of Latin American countries such as Brazil and Colombia.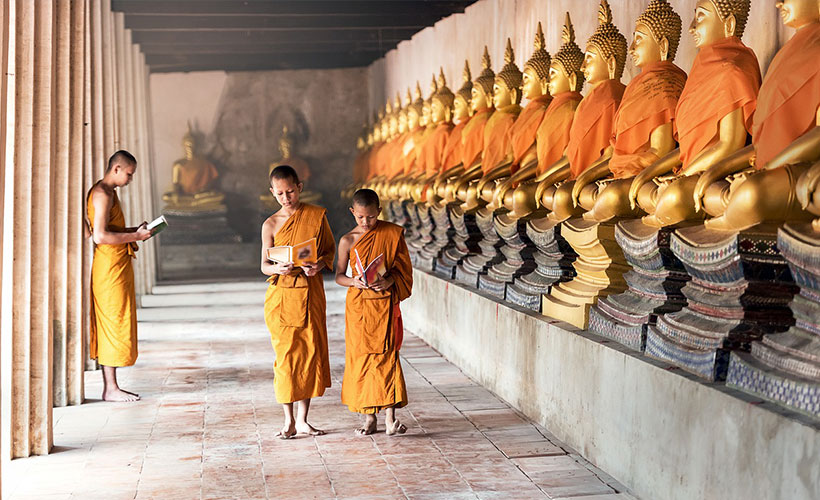 Capricorn
(December 22 – January 19)
Travel Traits: You like spending your time in peace and quiet, contemplating your day and methodically planning each new step. While some may see this as a hermetic tendency, it's the perfect time to plan your next escapade to places close to nature, filled with a rich silence that'll allow you to freely nurture your innermost thoughts.
Recommended Destinations: A travel opportunity where you can give back to society is perfect for you. Try enrolling with a local NGO when you travel for a more enriching experience. But if you just want peace and quiet, the English or Tuscan countryside is best suited to you.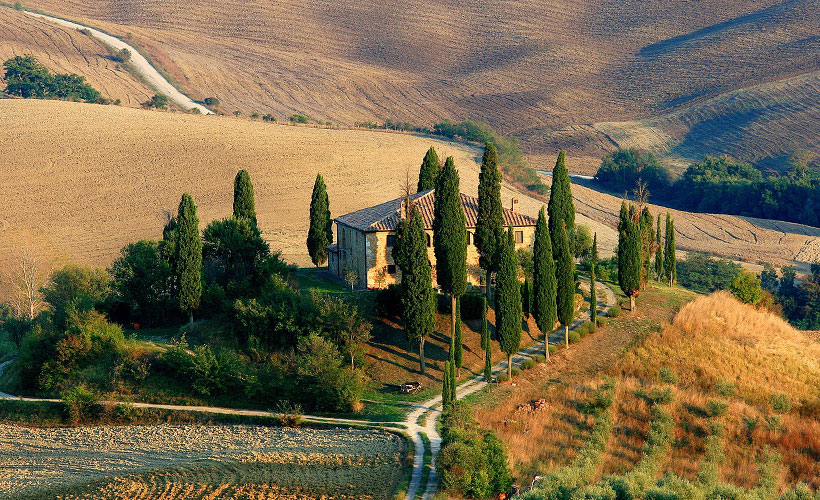 Aquarius
(January 20 – February 18)
Travel Traits: You seek the uncommon and the unconventional, whatever's constant and comforting. In short, your trips revolve around either a place you will return to annually, or a destination that is off the beaten path. Plan your next holiday to a place that you know will cater to your eccentric tastes and act like a breath of fresh air .
Recommended Destinations: Give yourself something new this year and explore the hidden beauties of Iran or travel down south for a hiking extravaganza in the Patagonia region.
Read also: 4 Myths And Realities About Travelling In Iran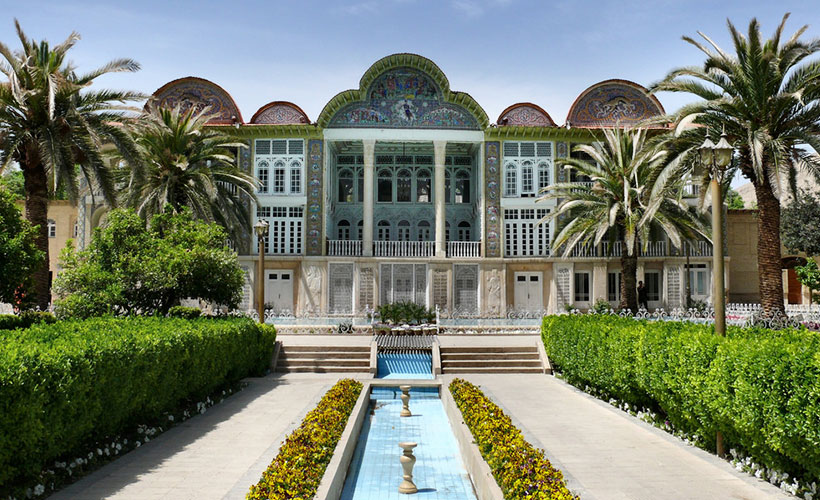 Pisces
(February 19 – March 20)
Travel Traits: Heavily influenced by fantasies, the Pisces is happiest sitting on the beach and staring at the vast expanse of ocean while daydreaming about unicorns and castles. Having said so, planning a vacation near a body of water or heading off to a destination that ignites your mystical side will give you the real break you deserve.
Recommended Destinations: A vacation to explore the rich culture of India's palace cities Jaipur and Udaipur, or a diving trip to a country in the Mediterranean such as Malta, will keep the visionary in you well-enthused.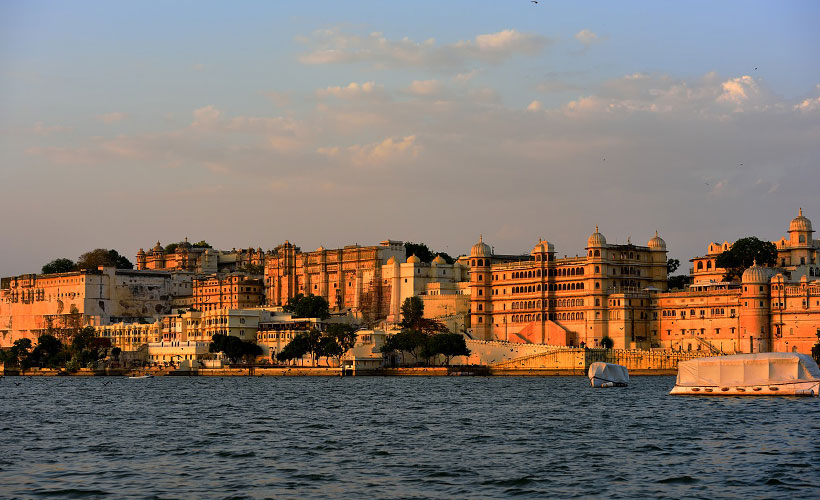 Now that you know where your stars beckon you from, why wait? Get planning. Happy vacationing!