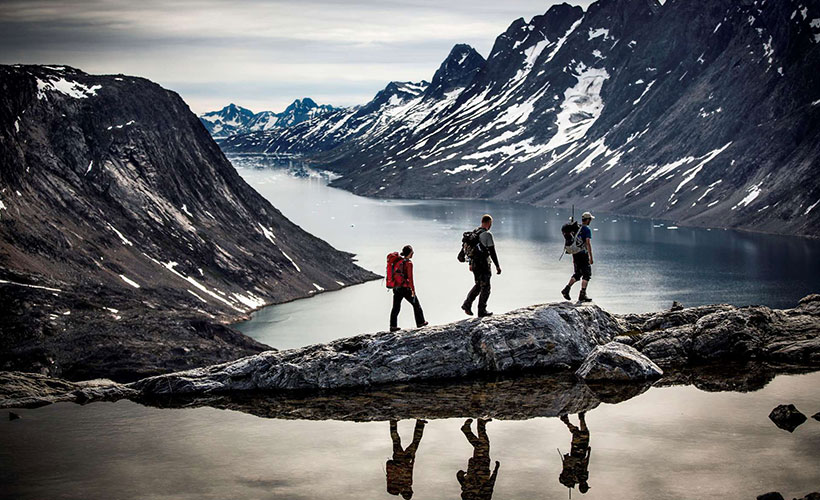 As we head into the second quarter of the year, travel trends that will set the pace for the rest of the year – or season, given the shelf life of trends – are beginning to emerge. Here are some of our favourites for 2017.
Fabulous 50s
Forget the wandering millennial; the fastest growing demographic group, according to Skift's annual travel megatrends report, is travellers in their 50s. They are experiencing all the realities of previous generations their age – end of full-time employment, children leaving home, and changes in marital status – but with the technology their parents did not have.
Along with millennials, travellers in their 50s are the largest growing travel demographic group. (Photo Credit: Dish.andrewsullivan.com)
The Skift report indicated that "Fifties have a level of choice that younger demos don't, but they are also cautious with their spend because of family responsibilities and long-term goals."
Any way you like it
Customised travel is the next big thing, whether due to an aversion to generic beach holidays and 5-star hotel stays, or you simply want a fresh take on the ubiquitous Chinese group tours. In line with that, tourists are more inclined to plan their own holidays, thanks to the numerous apps and online booking sites available. Travel activities start-up Klook, based in Hong Kong, made waves recently when it secured a USD1.5 million seed investment round to further build its business in the region, buoyed by a growing segment of travellers who want to be able to mix and match activities from different service providers while on holiday.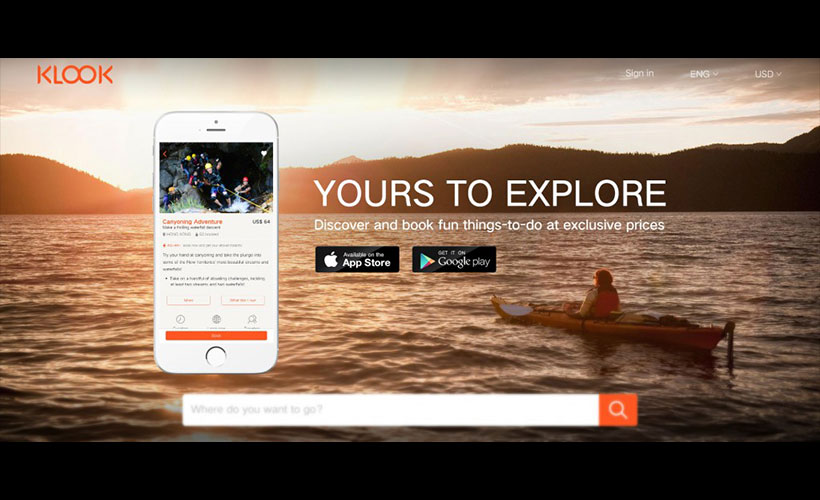 Luxury brands are taking notes too, offering personalised and less mainstream options. Grace Hotels, a chain of upscale boutique hotels with seven properties to its name, has rolled out Bespoke by Grace, which allows guests to customise details such as pillow types and room fragrances. Chinese travel agencies have also embraced this trend, allowing tourists to personalise their itineraries, and rely on mobile apps for translation and assistance during their trip instead of tour guides.
Sustaining the future
Norway made it in the news recently when local travel groups called for limitations to be placed on the number of tourists visiting its many natural wonders, in order to preserve the beauty and biodiversity of those spots. This is a growing trend in many places as tourists are becoming more conscientious of the impact they leave on the environment and the locals.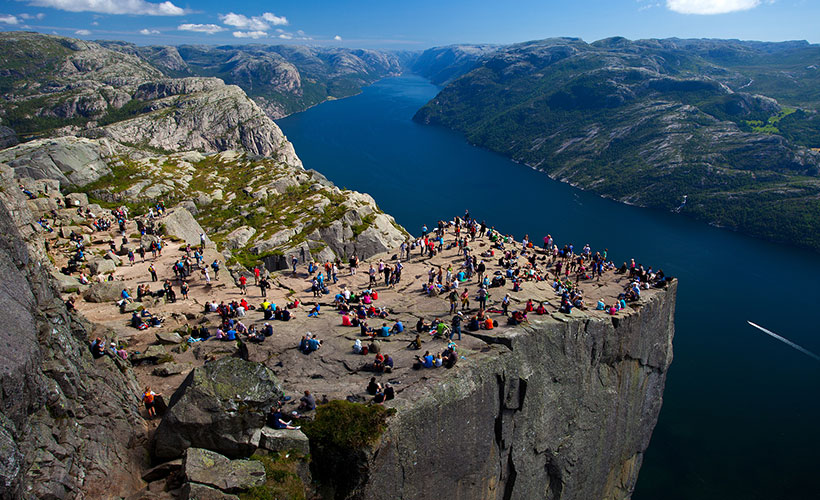 Popular havens like Phuket, Siem Reap, Venice and the likes are making way for new hotspots such as Havana and Cape Town, as travellers are put off by over-crowding and skyrocketing prices. Still, while demand and supply can correct some wrongs, it's a reminder to travellers to be more thoughtful while abroad.
Make time for some 'bleisure'
Globalisation means that we're able to work from anywhere as long we have our laptops, but it does also mean more destinations in one's business route as companies expand across regions. More and more business travellers are extending their trips beyond the airport-office-hotel loop and taking the time to explore the destination and immerse in local experiences. This trend is known as 'bleisure travel', and some choose to bring their partners or families along too.
Backlash against luxury
Blame it on troubled economies, social awareness, or the growing popularity of Airbnb, but larger brands across the travel industry are scrambling to redefine what 'luxury' means as customers thumb their noses at ostentatious displays and opt for simplicity and experiences. Some have chosen to offer more personalised services for tourists who are overwhelmed by choices and apps, and there's also a growing movement towards smaller, family-owned or local hotels, activity providers, and eateries, where your holiday is not one size fits all.
Domestic travel on the rise
According to global analytics firm HIS, the number of domestic air passengers in the Asian region grew by 10.5% in 2015, whereas international air passengers rose by 8.2%. Asia-Pacific accounted for 40% of all domestic scheduled air passenger traffic last year, thanks to the rapid growth of Asian low-cost carriers.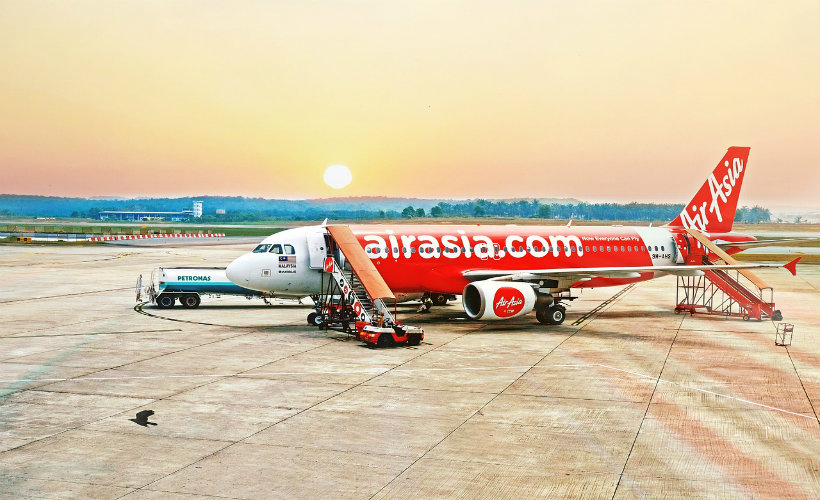 This trend is expected to continue this year, and there's good news for South East Asian travellers: The ASEAN Open Skies agreement, which came into effect in 2016, allows airlines from all 10 member states to fly freely across the region without restrictions, pushing supply up and prices down.
Get out and get well
Our constant connectivity makes it difficult to clock out of work, leading to what Huffington Post has labelled America's Vacation Deficit Disorder, though we'd argue that the epidemic is global. Daily work-life balance is a hard line to straddle, which may be why wellness travel – for rest and rejuvenation rather than adventure and exploration – is on the rise.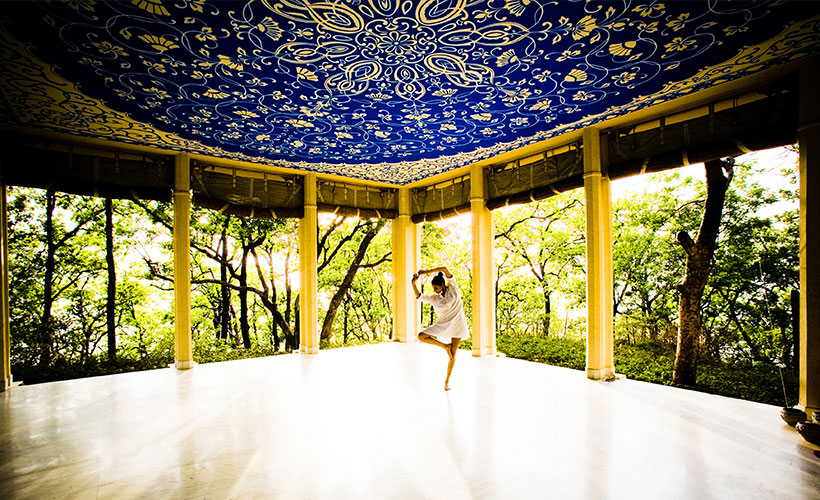 The sector is growing 50% faster than regular travel. Asia is a good place to start, as it's home to some of the best spa and wellness retreats around. Take your pick from Kamalaya Wellness Sanctuary and Samahita Wellness Retreat in Koh Samui, Chiva-Som International Health Resort in Hua Hin, Como Shambhala Estate in Ubud, or the uber luxurious Ananda in the Himalayas, located in Rishikesh, India.
Go for gold (or just go)
Competitive travel is another emerging sector, which caters to those who live for adrenaline and challenges such as running a marathon. Some of the unique races that are worth leaving home for include the Jungfrau marathon in Switzerland, the Kilimanjaro marathon in Tanzania, the underground SandMine challenge in Missouri, and the Cupid's Undie Run that's held in more than 30 cities in the US and Australia – yes, you run in your under garments.
You can also up the competition with The Global Scavenger Hunt, a travel race that began in 2001 and has taken hundreds of travellers across more than 64 countries. This year, it will take place from 14 April-4 May.
Transforming through travel
According to Vogue, the biggest travel trend of 2017 is 'transformational travel', or travel that is "motivated and defined by a shift in perspective, self-reflection and development, and a deeper communion with nature and culture." This seems like yet another list of buzzwords, but what it basically means is that people are looking for their travels to leave an impact that lasts longer than the trip itself, whether it's on themselves or the communities and places they visit.
Seattle-based Transformational Travel Collaborative (TTC) is leading this shift by offering coaching, advice, and resources to travellers who want to embark on their own transformational journeys. Much of its basis stems from co-founder Michael Bennett's doctoral study, which, to quote Vogue, "examines the elements of adventure travel that lead to deeper transformations". It also borrows its concept from the popular storytelling pattern known as the Hero's Journey, which details a departure, initiation, and return. As the article pointed out, the post-travel action is what separates experiential travel from transformational travel.
These are just a handful of the emerging trends among globetrotters. How do you plan to travel this year?