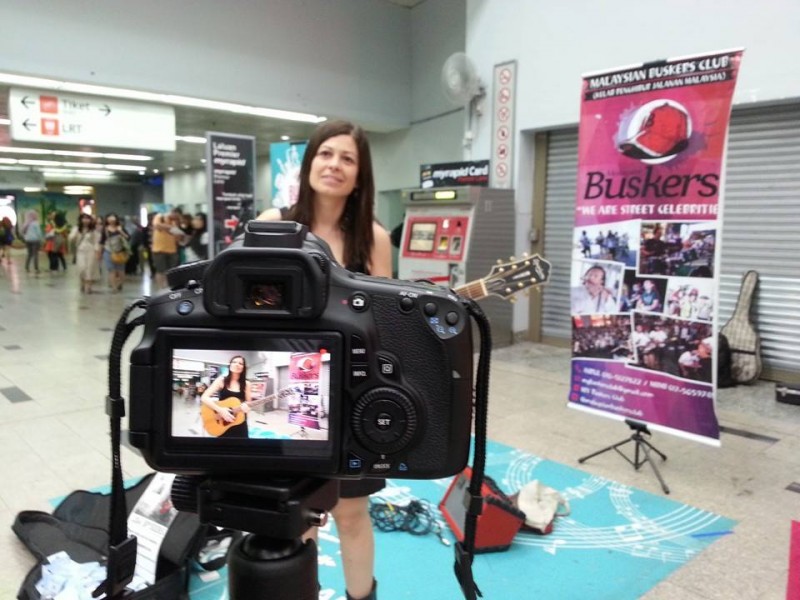 You're a travelling musician hungry for new experiences, a new scene and a fresh audience. So why choose Malaysia? Well on a short visit last year, I was fortunate to discover that there is indeed a healthy music scene in Kuala Lumpur, from cover bands to singer-songwriters sharing their original material. There's even an active busking scene.
All this was enough for me to want to explore further and try it out myself. I won't deny that I also love spicy Asian food and hot weather (a welcome change from temperamental Melbourne) so it seemed ideal to me. Despite rising costs and the newly added GST, living expenses can still be kept low. If you are travelling here alone and plan on busking and/or just freelancing, you'll no doubt be on a tight budget.
Here are some tips to save you extra bucks and help make your experience an enriching one:
Food
Makan (eat) is probably THE most common word I heard in Malaysia after the endearing –lah (no explanation needed). Local food can be pretty cheap and pretty expensive, depending on your cuisine: as low as RM1.50 for an Indian chapati to a Western style meal of about RM30. Of course, being on a budget will dictate what you eat. Luckily, this is one the best countries I've been for food: the cheap stuff is also my favourite. Who can go past the flavours and spice of nasi lemak, roti canai, mee goreng, or Indian banana leaf rice? All of them are under RM10. These foods are not only tasty and filling, but they won't burn a hole in your busking case. You'll find cheap restaurants everywhere – there will be one within walking distance to wherever you stay, and many stay open 24 hours (this is a good and a bad thing). Warning: you WILL find yourself hanging out with the locals having 'supper'. At 2am. On a week night.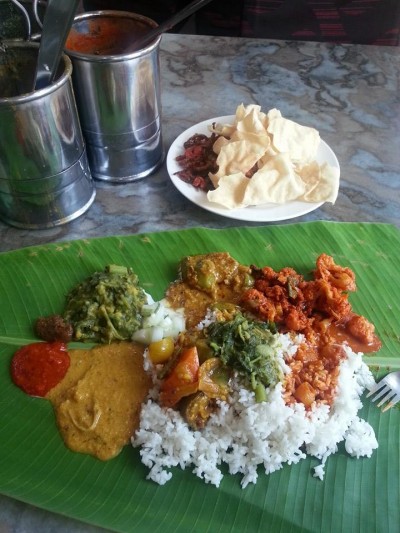 Of course, cooking at home can save a little money too, but it depends WHAT you cook. Foods I eat in Australia such as dairy foods, nuts, salads and berries are at premium prices here as they are imported, so I have reduced or even cut them from my diet. I buy eggs, local vegetables and fruits. They are cheaper and probably healthier for you because they are fresher for not having travelled so far.
All in all, I discovered that it can actually be cheaper to just eat out instead.
Accommodation
There's no way I could afford a hotel or hostel and be a freelance musician. Well perhaps I could, but it would be pretty difficult. I'm satisfied with simple and clean accommodation. I asked around and there are some cheap rooms to rent in Petaling Jaya (PJ) for about RM500 per month. I usually stay with friends I've made (I've been here twice now) and also opt for Couchsurfing. It works a treat and is not only a way of saving money on rent, but is a great way of meeting local people, and making new friends and connects. Malaysians are generous folk and like to try and help you out. I like to show my appreciation by buying dinner, drinks or small gifts for the house.
Last time I was here, I put out a general request on the Couchsurfing website stating that I was looking for a short-term stay of 1-3 weeks. The plan was to stay with a few different hosts and basically move around. I had a lot of response from this, but half of them were from sleazy men. Beware. Read host references carefully before accepting invitations or when requesting a couch. You can get a pretty accurate vibe from how others write about their hosts. Also, look at living arrangements on a host's profile. If you have to share a room, you may not feel so comfortable. If their place is far from public transport or where you need to be, it might be wise to reconsider as cabs late at night can be expensive and have a surcharge. This is especially true if you're going out to play gigs or network (more on that later). In other words, read the fine print!
Find out where your kind of music might fit, tell people you are looking for gigs, go to other local musicians' gigs and be their fans. Music is a community. Be a part of it.
Transport
Traffic jam is the other common phrase spoken by KLites. As best you can, avoid being stuck in one. Plan where you need to go in advance and either leave very early to avoid the jam (generally before 4pm) or late (after 8pm). This is the most common excuse for a Malaysian to be late to an event. Factor that in when advertising gigs. A 9:30pm start will probably start at 10pm because this is when people actually start showing up. Because they were stuck in a jam.
I rarely use buses. Other than being very time consuming, Google Maps and KL bus routes haven't quite caught up to each other. If you need to get from mall to mall or metro (LRT) station to mall though, they are free. I really only go to malls to escape the heat or torrential rain.
To save some hard-earned ringgits, I often take an Uber and the LRT. Uber is slightly cheaper than MyTeksi but doesn't cover as much ground or go very late at night, so you'll need to be prepared to use MyTeksi too. New customers to MyTeksi get RM15 off their first three rides (as do GrabCar customers, who also fall under the MyTeksi umbrella).
Taking MyRapid LRT lines are pretty cheap, fast and reliable, unlike the KTM Komuter lines… KL will be even better connected in 2016 with more train lines connecting much needed (and some of the best) parts of PJ (such as where I've stayed most recently in Damansara!!).
Open Mics
There are some really good open mics around town – I've played at the funky The Bee in Jaya One and Publika, as well as at  indie Merdekarya in PJ too. Sign up, sing, promote yourself and your fan page, talk to other performers, make new Facebook friends and of course just hang out and have fun! Find out where your kind of music might fit, tell people you are looking for gigs, go to other local musicians' gigs and be their fans. Music is a community. Be a part of it.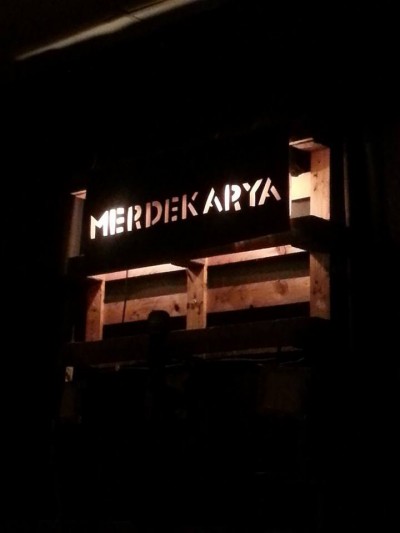 Busking
There are quite a lot of buskers in this city. Mostly guitarist/vocalists and bands. A common place to do this in is Bukit Bintang in the evening. There are always a lot of people walking past; a mix of locals and tourists. Don't set up in front of open malls because you'll get shut down quickly by security (like I did!). The area feels a bit seedy, but I haven't run into major problems. It's just a little tricky to secure a good spot given there's an unspoken turf law, that is, buskers have their 'spots' they go to every night. A lot of the good spots are taken, so you need to create your own.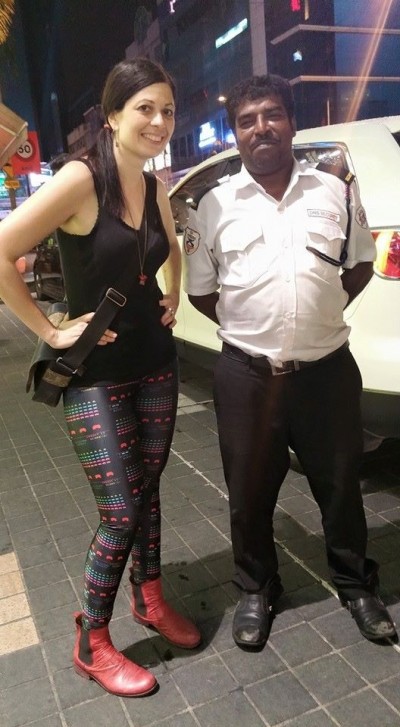 There's also a MY Buskers Club organisation that have buskers scheduled all day at the LRT station at KLCC. They have locations all over Malaysia too. You need to book with a guy there and if he likes you, you may get a couple of two hour slots for the week to perform (but don't rely on this). There is a lot of foot traffic here and people often stop and watch. I have had up to 80 people around me, taking photos and videos and cheering me on.  Many 'selfies' have taken place. I have probably been uploaded to several hundred people's Facebook profiles by now. KL has been my best busking experience to date, and this is from someone who has busked in Australia and the USA.
Pub Scene
The music is loud, the guitarists shred, and the bands ROCK. Just introducing myself to bands in the set break was enough to get an invite to sing a song or two onstage. So much fun! KL audiences really love live music too. Make sure you know music from the 70s through to the 90s. Go to a few gigs and you'll know which ones are crowd favourites (eg. Zombie by The Cranberries). It's difficult to get into the pub scene if you are a solo musician, but there are some smaller and quieter establishments that solo musicians work well in. Just drop them an email and go see them in person and introduce yourself. Face to face interaction is an important way of doing business here. If you decide you want to settle in the city longer than three months, there are quite a few people who can help you get a contract and band together. 
Don't underestimate networking. Don't be afraid to ask questions and lots of them. Don't be afraid to take people out for a 'teh tarik' and have a chat. Don't be afraid to ask for gig opportunities.
Network
I've had all kinds of one-off gigs here — I've played for a 70th birthday party, a real estate agent's corporate event, some shopping mall gigs and even a fundraiser for children's art supplies. How did this come about? Networking. I talked to people I met while out, performing at open mics, and even busking. I searched Facebook for groups to join too. Some groups to join include:
• Musicians and their Venues M'sia
• KL Musicians
• Musicians Available
• Expats & Locals in KL (to advertise your gigs)
• Merdekarya
And of course, Google and 'like' the pages of bars and pubs so you can see who is playing and plan on visiting these places. They may look okay on a website, but you need to get a feel for a place too and the only way is to go there in person. See what kind of music works there and what their clientele are like. I highly recommend this. I've played at some establishments I really didn't enjoy because I didn't do my homework…
I have to reiterate this suggestion here: don't underestimate networking. Don't be afraid to ask questions and lots of them. Don't be afraid to take people out for a teh tarik and have a chat. Don't be afraid to ask for gig opportunities. If you don't ask, you don't get. This is how I have made money to put makanan (yep, FOOD) in my belly.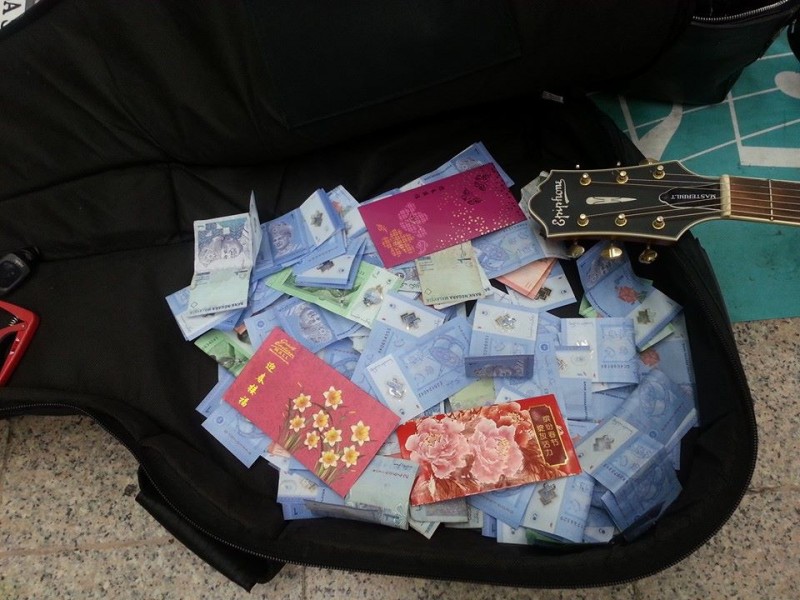 So that's a wrap: my tips on how to save money and what to do as a solo travelling minstrel.
As they say in the busking world: I wish you fat hats!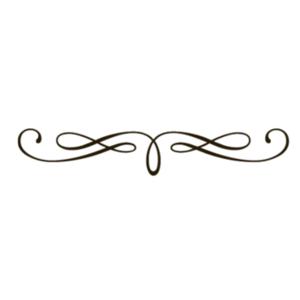 Articles you may also like:
Tips to negotiating the club scene in KL
5 of the best drinking places in KL
Get all the latest travel updates from Zafigo. Follow us on Facebook, Twitter, and Instagram.