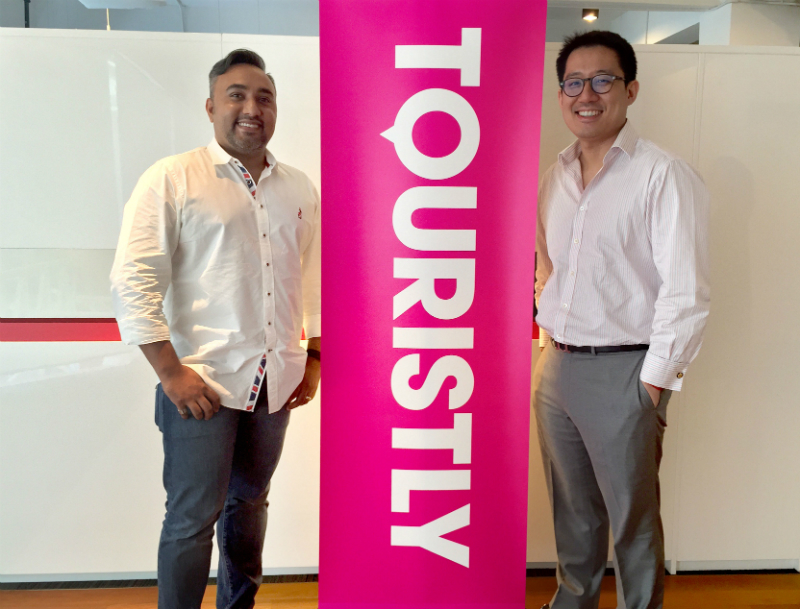 After a recent win at Pitch@Palace Malaysia, Malaysian travel startup Touristly announced that the travel platform has successfully secured a strategic investment from Tune Labs, a Kuala Lumpur-based startup incubator and accelerator headed by Tony Fernandes, Datuk Kamarudin Meranun, and Lim Kian Onn.
Aiming to accelerate its growth as the preeminent platform for travel itinerary planning, Touristly is currently in the midst of incorporating its platform with several companies in Tune Group, such as AirAsia's Travel 3Sixty, Tune Hotels, Tune Protect, and AirAsia BIG, optimising the travel planning experience for travellers and holidaymakers.
"We are very excited to be part of the Tune Group family as it complements our services for travellers and tourists. After a traveller books their flights and accommodation, the natural next step is to plan the holiday itinerary itself and this is where we come in," said Aaron Sarma, founder and CEO of Touristly.
"We currently offer 7,000 deals in over 70 destinations and we will be working to grow our base to shadow AirAsia and AirAsia X's 120 destinations. This will be in favour of completing the travel experience for anyone who flies with the airline," he added.
According to the World Tourism Organization (UNWTO), travellers spend 40% of their travel budget on on-ground activities which amounts to about US$860 billion and Asia alone represents a market opportunity of at least US$100 billion. On a yearly basis, AirAsia flies 55 million passengers across the region and this integration intends to leverage on these two factors to gain an ancillary revenue, benefiting both parties.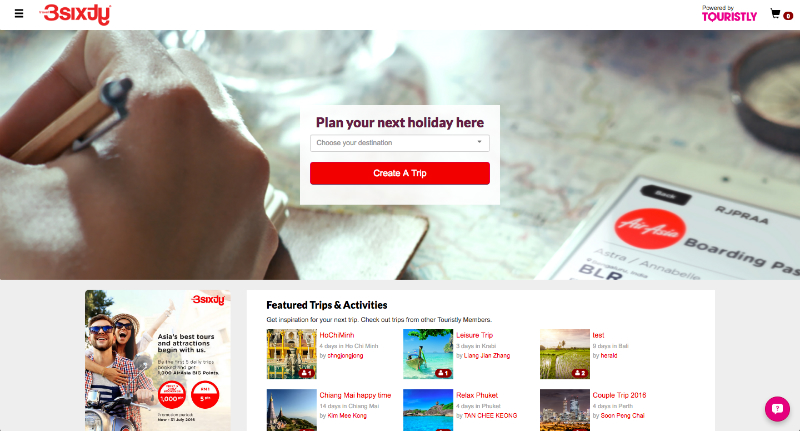 "This Tune Labs and Touristly agreement provides a great example of how the Tune Group ecosystem can generate significant synergies with a startup, even at a relatively nascent stage. We look forward to working with Aaron and his team, establishing Touristly as the Asia Pacific traveller's first port of call when planning and booking travel activities," stated Arun Verma, Co-Managing Partner of Tune Labs.
"Touristly provides the Tune Group with a neat stepping stone to extend its presence along the travel and hospitality chain. AirAsia travellers, BIG Loyalty members, and Tune Hotels guests will now have easy access to a one-stop platform to plan, book, and purchase holiday activities – at a compelling price point consistent with Tune Group unique selling point – and share their travel experiences throughout Asia," said Gareth Lim, Co-Managing Partner of Tune Labs.
Kicking off this partnership was Touristly's integration with AirAsia BIG loyalty which took place in March, in view of allowing members to earn AirAsia BIG Points when they use the travel platform to create and book their holiday itineraries, followed by an integration with Tune Hotels, providing on-ground activity concierge services.
Touristly emerged as one of the two winners in the inaugural Pitch@Palace Malaysia and will be heading to Pitch@Palace Global at St James's Place in the United Kingdom come December 2016. Established by the Duke of York, Pitch@Palace is a platform for showcasing technology startups to a global audience of influencers.